Topic
High-Quality Bed Sheets. For a Naturally Good Night's Sleep.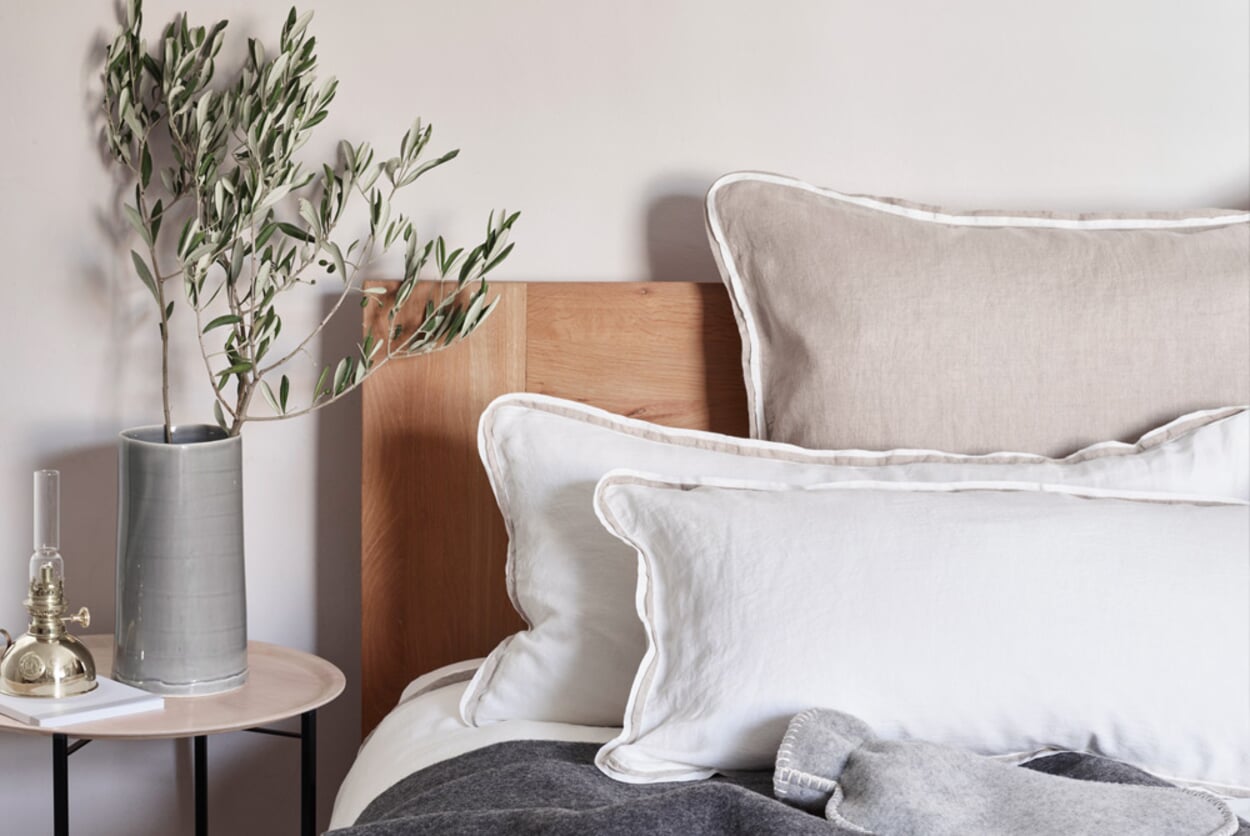 We spend an average of between seven and eight hours in bed every night. At least, if we're lucky. That's a third of the day and therefore a third of our life. When it comes to the question what has an impact on our well-being overnight it's more than just visual appearance that is relevant: functional features of the bed linen like material and type of fabric have a part in determining sleeping conditions and therefore how rested we feel when we wake up in the morning.
"As you make your bed, so you must lie on it", or so goes the saying. Proverbs are based on collective experiences, so there are good reasons to believe this expression. We might find it hard to imagine, but humans lose up to 400 ml of sweat when they sleep every night. So bed sheets have to be capable not only of absorbing and drawing moisture away from the skin but also of having a warming or pleasantly cooling effect, depending on the time of year and the temperature. And nothing is more suited to this than natural materials such as linen and cotton.
Sheets Made of Linen. Staying Cool and Sweat-Free.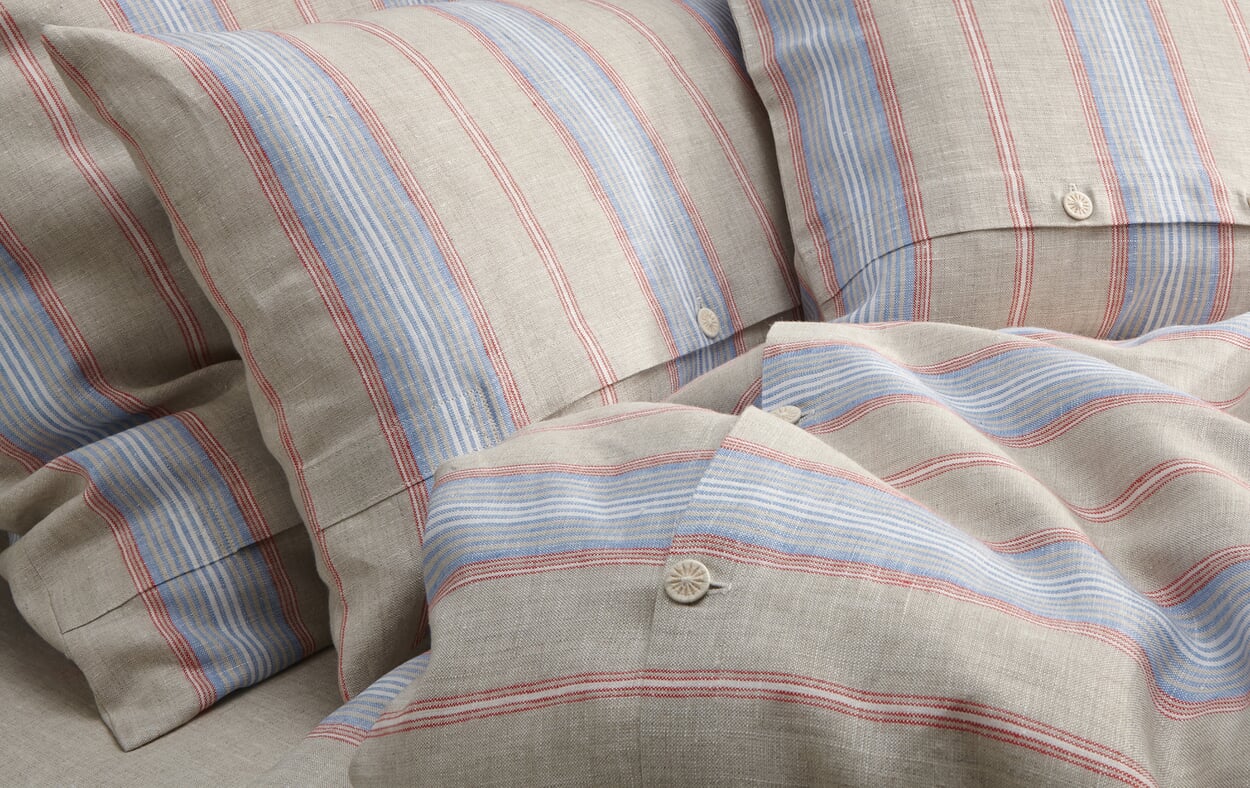 Before cotton arrived in Europe, bed sheets were traditionally made of linen. Thanks to the smooth surface of flax fibres, linen fabrics have many advantages:
The fabric, like the fibre, is very smooth and therefore skin-friendly, lint free and easy to care for.
The smooth structure of the fibres is also responsible for linen's almost antistatic property. Linen has a repellent effect dust, dirt, and pollen and is therefore perfect for allergy sufferers.
Its capacity to absorb large quantities of moisture – up to 35% of its own weight to be precise – and rerelease the humidity quickly makes linen an effective alternative for people who sweat heavily.
Because it continuously releases moisture into the ambient air, linen sheets are considered to have a cooling effect in the summer. But their ability to warm the body when dry also makes them ideal bedding material in the winter.
Good-quality linen is exceptionally robust, tear-resistant and durable. It is sensitive only to friction. Spinning, and even tumble drying, is possible but produces the characteristic crushed linen look. If you like this look, linen sheets can be easily washed and dried in this way. But if you prefer smooth linen, it's best not to use a tumble drier. Linen, by the way, is easiest to iron when still slightly damp. For the best results, remove sheets from the drier after the "iron dry" programme or even when still slightly damp, and press immediately.
Sheets Made of Cotton. A Natural-Born Talent.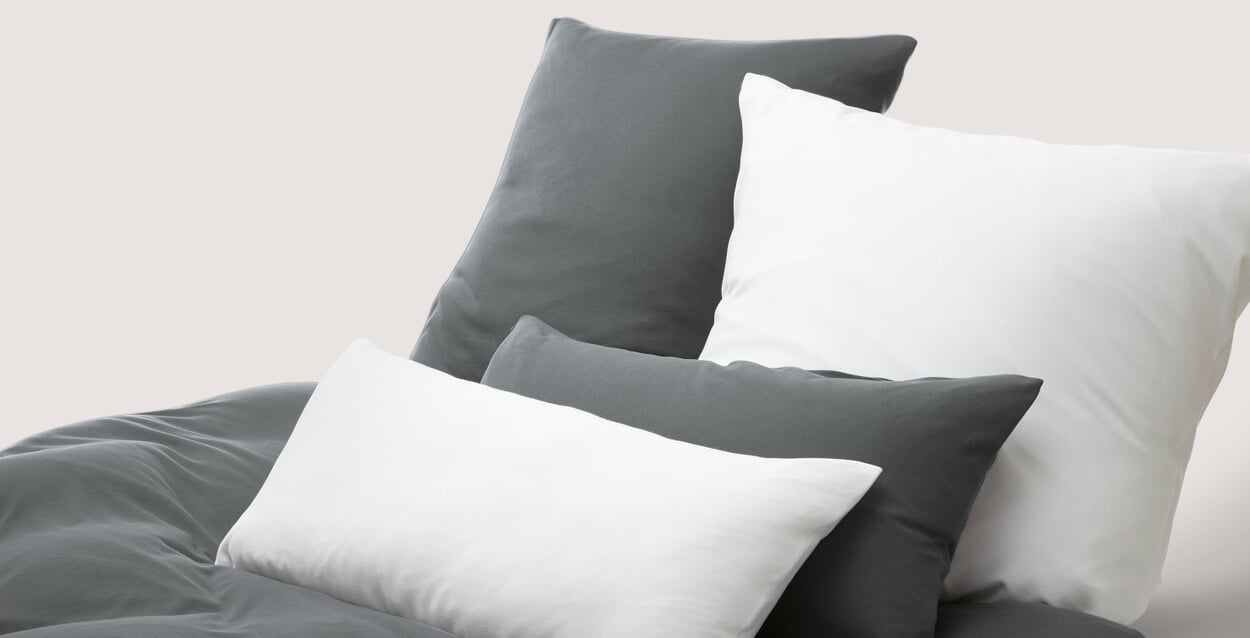 With the triumphant advance of cotton in Europe, linen was ousted from the majority of European beds. From now on, most sheets were made of cotton fibres which had the decisive advantage that they could be turned into even smooth fabrics which are somewhat cool to the touch as well as soft and almost velvety fabrics.
As a material for sheets, cotton also offers the following advantages:
Like linen, cotton is breathable and draws off rather than traps excess heat.
The fibres are also exceptionally absorbent. Absorptive capacity varies (depending on who you ask) between 45% and multiple times the cotton's own weight, but one thing is clear: cotton can tolerate a good deal of humidity.
Cotton does not release moisture quite as easily as the flax fibre. Nevertheless, it is still a good choice for anyone who sweats lightly or moderately.
Cotton is a far softer fibre than linen. Cotton fabrics feel especially pleasant against the skin.
Other characteristics of cotton sheets depend above all on the choice of fibre qualities and subsequent processing methods. 100% cotton is by no means the same as 100% cotton.
Cut from the Same Cloth? A Glimpse Behind the Scenes.
Satin sheets, jersey sheets, bedding made of percale or flannel – all are 100% cotton (at least they are at Manufactum) and benefit from the positive qualities we have described above. But by the same token, they could not be more different. Here is a brief summary of our favourites.
Flannel:
Like flannelette, flannel is brushed and has a nap on one or both sides. This produces an exceptionally soft, densely closed layer of fibres with additional air pockets that effectively store warmth.
This is why flannel is a popular choice in the winter, especially for those who feel the cold.
The thickness of the material also increases the absorbency of the cotton.
Flannel is woven from finer yarns than flannelette and, as a result, is slightly softer, although of a higher, more even and denser quality.
Jersey:
Unlike many other materials used for sheets, a jersey is not woven but knitted or warp knitted. It is a knit fabric.
This makes it especially elastic, easy to pull over mattresses and duvets, and it does not crease. It is also exceptionally soft and skin-friendly.
Jersey is also easy to care for. It needs no ironing, can be tumble-dried and is one of the lowest-maintenance fabrics in our range.
Jersey is suitable for use both in the winter and summer.
Percale:
Percale is a closely woven plain-weave fabric similar to shirting. The fabric can only be called percale if it has a thread count of 180 per inch.
Percale is comparatively firm and therefore robust and durable, but it is also light and soft to the touch.
Percale sheets feel smooth and cool and create ideal sleeping conditions especially in the summer months.
Satin:
Those who like sophisticated-looking sheets may opt for satin. The raw material and method of production give it an exceptionally smooth, slightly glossy sheen and an elegant draping quality.
The traditional satin weave produces a different top and bottom – usually, the top is glossy, the back is matt.
Satin is usually made with long-stapled, especially fine cotton, which also gives it its glossy lustre. The longer the cotton fibres, the finer the threads can be spun and the softer and shinier the finished product.
Satin is considered to be pleasantly cooling in summer, and in winter (after a brief warm-up phase) it regulates the temperature and stores the heat.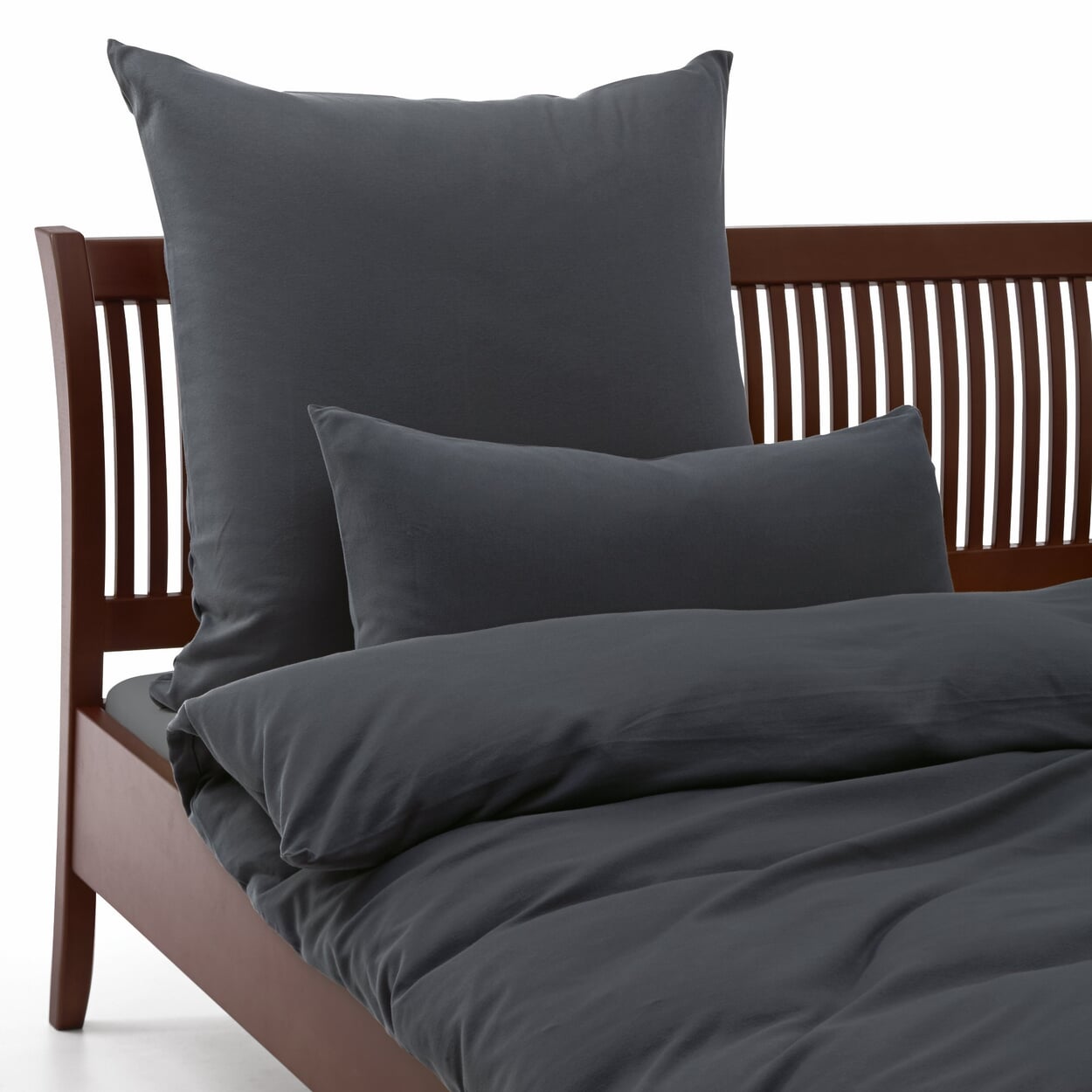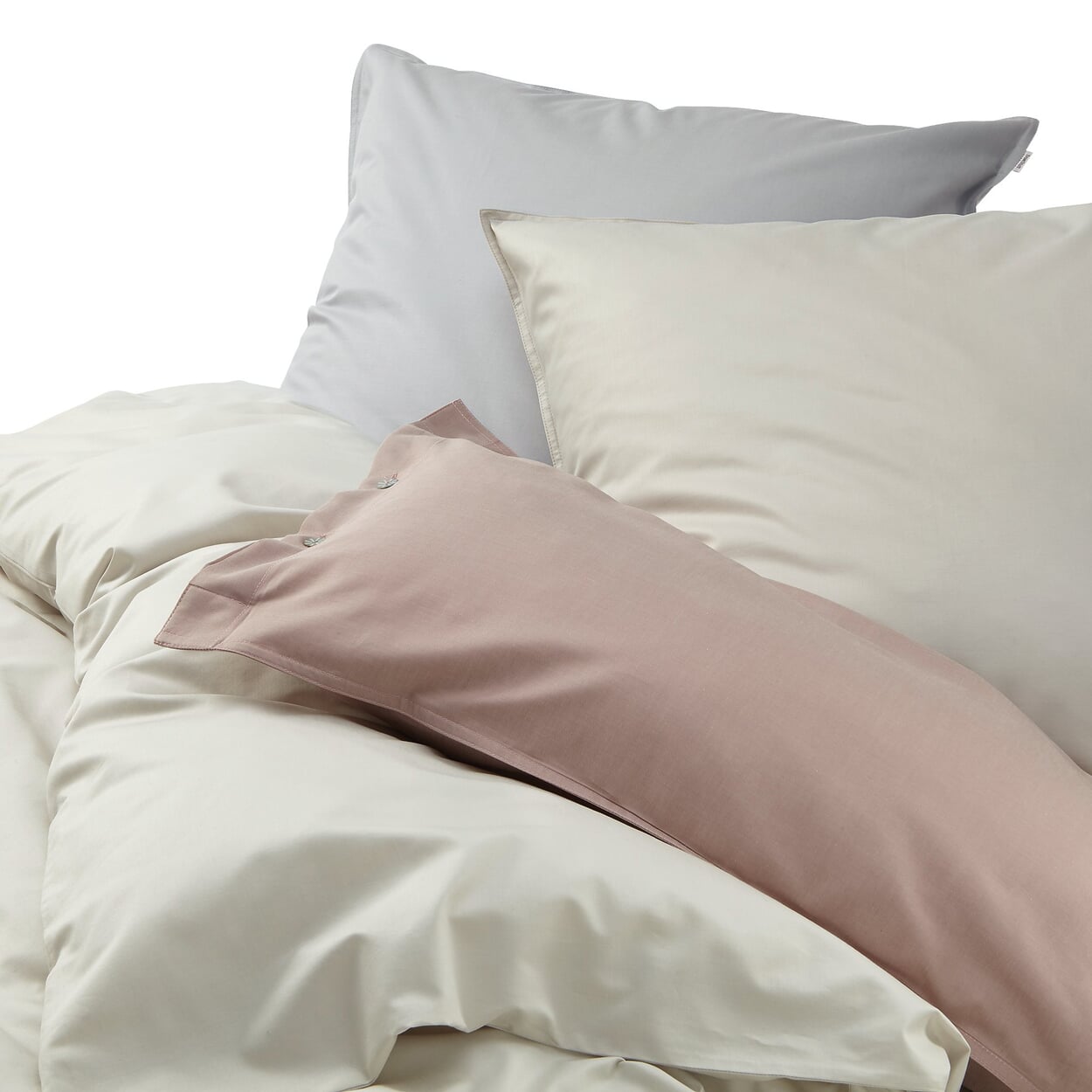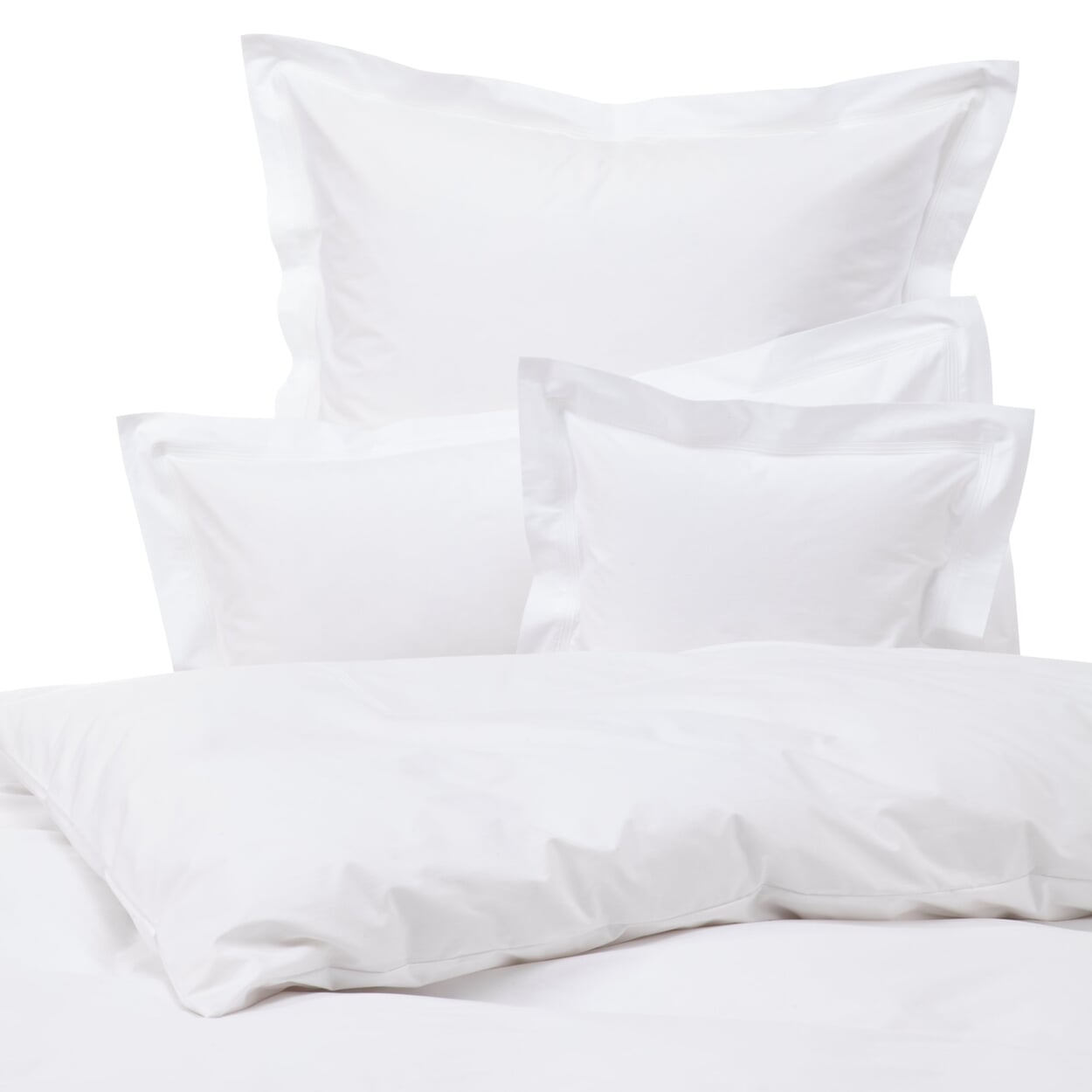 Dreamy Nights. With the Right Sheets.
If you consider your personal requirements and also seasonal changes in temperature before shopping for sheets, this overview can help you choose just the right material and product. At least your sheets should no longer be the cause of sleepless nights. Dreamy prospects indeed.