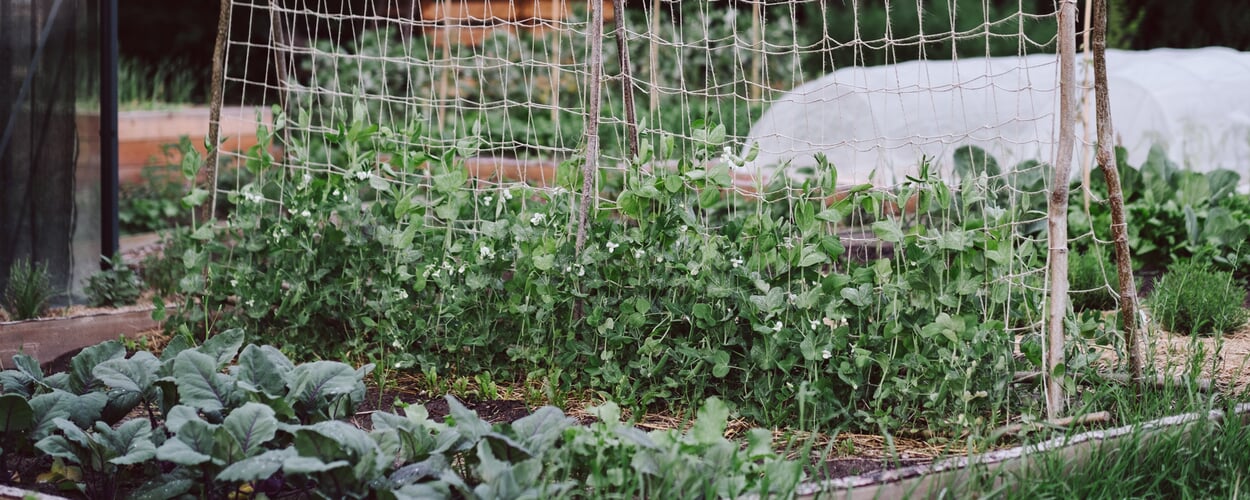 Trellises and trellises for the garden can be made of different materials and have a variety of shapes - ideally, they decorate the garden or the house even without vegetation. Among the climbing aids from our range, you will also find forged constructions that offer climbing roses and cascading roses a supporting framework to fully unfold their flowering splendor. For climbing vegetables, berry bushes and flowering perennials, such as dahlias or peonies, we offer many other supports and trellises. Some of them can also be used in pots and tubs.
For dahlias, perennials or berry bushes. Plant support steel wire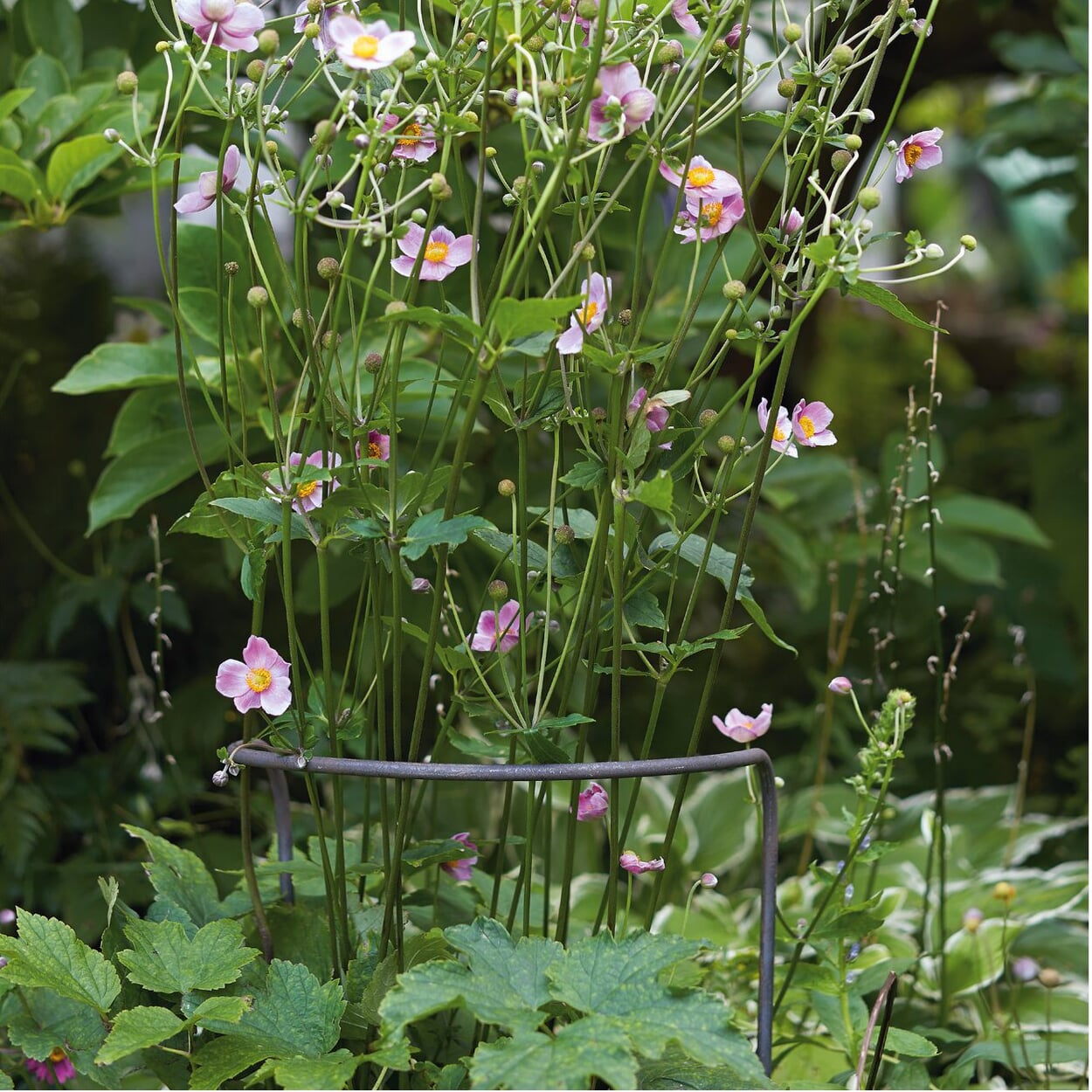 These sturdy plant supports bent from thick steel wire (1 cm Ø) give secure support to dahlias, large perennials or berry bushes threatening to collapse under their load. Placed individually, they are useful on the walls of houses or along the roadside, two together enclose a plant as a support ring. The material is untreated, you can prevent the threat of corrosion with a linseed oil or Owatrolan coat. Height 73 cm, width 35 cm, depth 20 cm. Weight 1.2 kg. 1 piece.
Support perennials. Variable in shape and height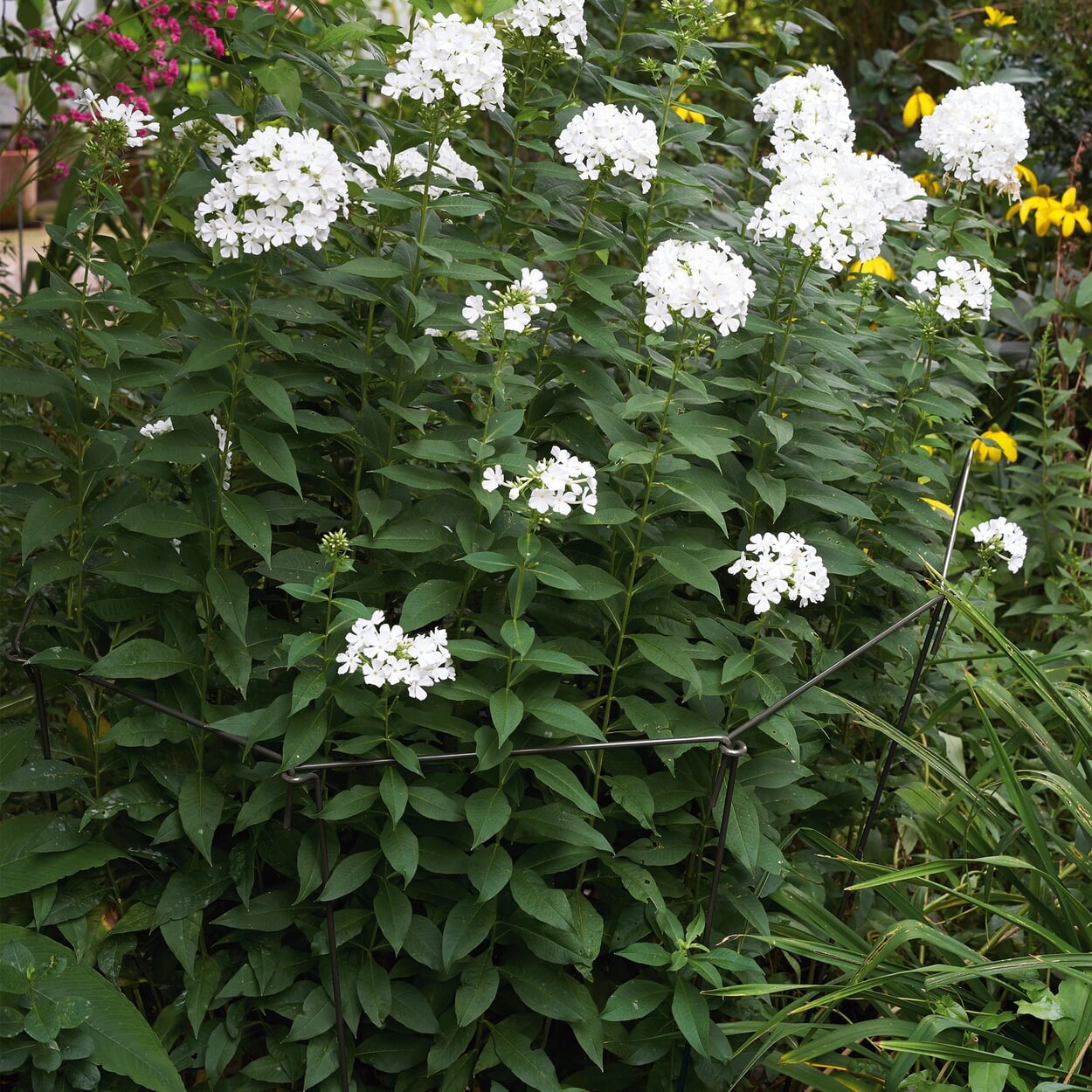 The English are known for their love of perennials - and also for their perennial borders, the lushly planted "borders". So it's no wonder that intelligent solutions come from the island. The famous "link stakes" are such solutions: Plant supports that can be combined in many different ways. They are simple sticks with hooks and loops at the top. One interlocks with the other, and depending on the number of interlocked sticks, the resulting support can be inconspicuously adapted to any growth form and size, and even lush plants can be subsequently edged without damage. Experience has shown that broad or tall plants need a support consisting of four long rods, smaller and narrower plants need one consisting of three or four short rods. Available in two sizes.
Climbing aid for potted plants. Potobelisk steel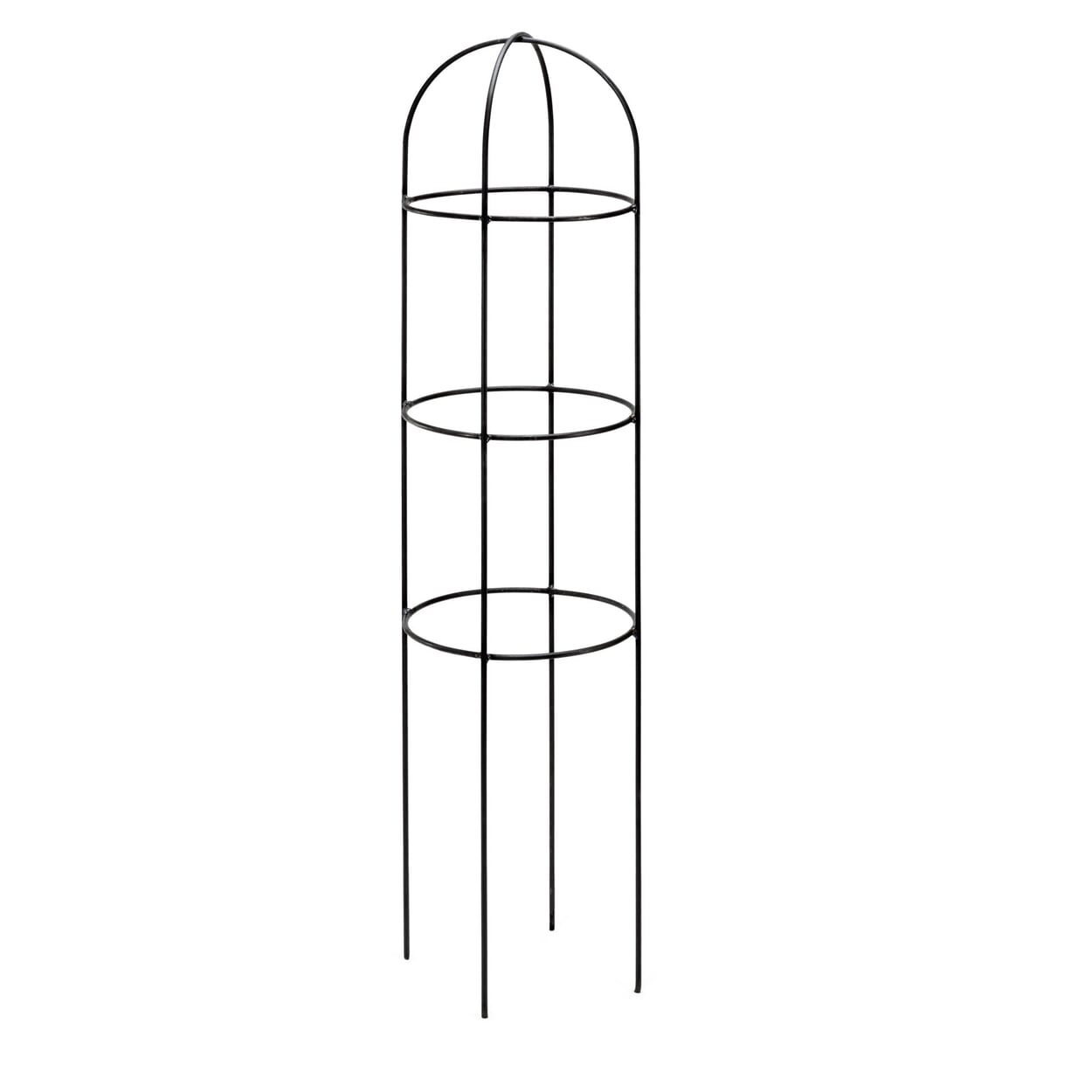 Annual climbing plants - sweet pea, morning glory, nasturtium, fire bean ... - need sturdy trellises or trellises on which they can find support and grow up. It is advisable to erect such scaffolding soon after sowing, so that the rapidly growing plants can grow into it right away. This steel obelisk can be used to raise small climbing roses, woodland vines or annual climbing plants in pots to form a small sculpture. The obelisk can also be used freestanding in the bed and there, for example, give climbing vegetables such as peas or cucumbers a secure hold. Round steel (Ø 8 mm), provided with a wax layer; when this is washed off by the rain, a beautiful reddishbraune rust patina is created.
Flexible, adaptable, rust-proof: stainless steel vine system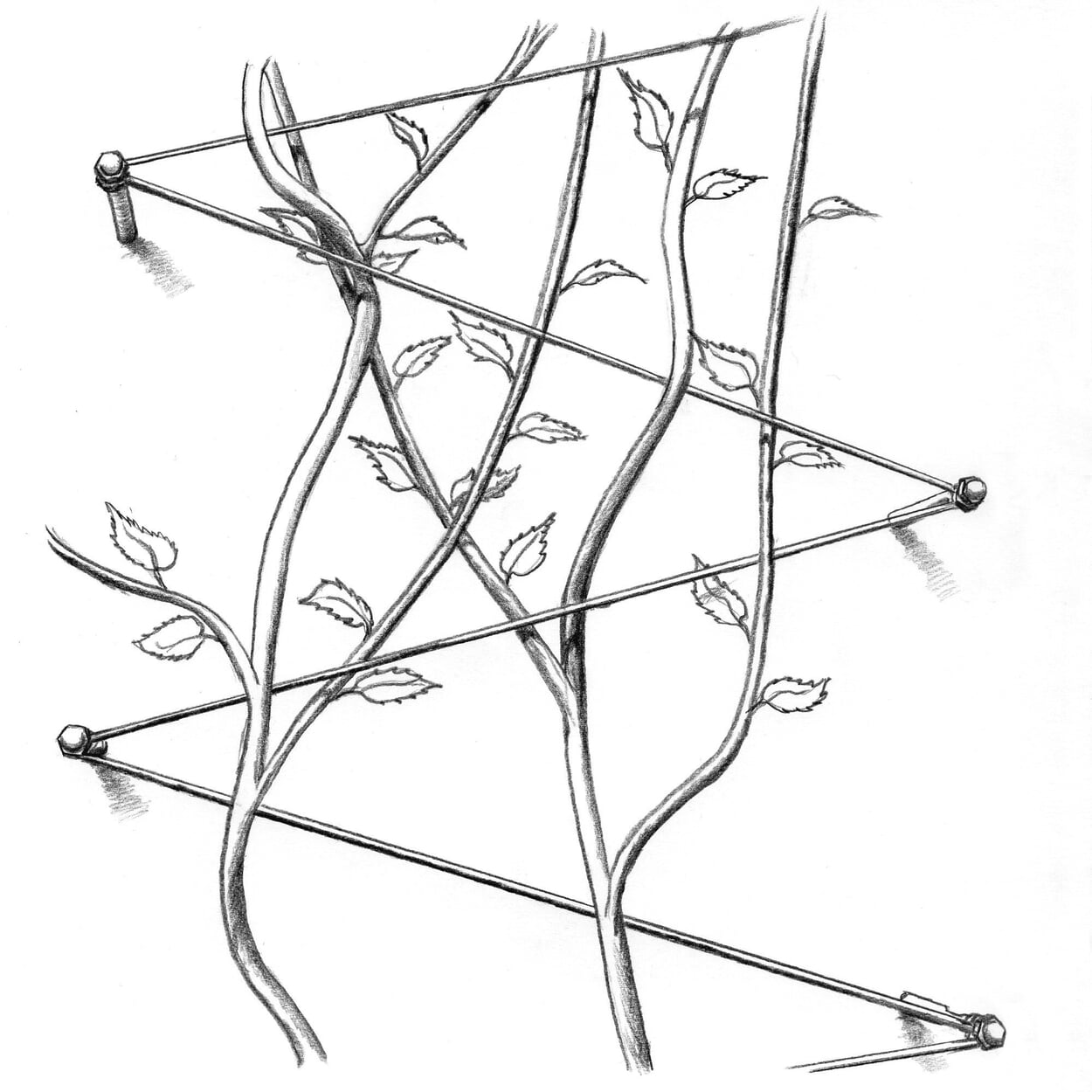 This rope tensioning system is an equally flexible and inconspicuous method of providing secure support for tall plants: Double screws made of stainless steel are fastened in the wall either in a row (for "climbers" such as clematis) or staggered (for "splay climbers" such as roses) one above the other, the stainless steel rope is placed in the screw heads and tensioned. Thanks to the double screws developed for this purpose, each section can be tensioned separately, and in addition two ropes can also be fastened to each screw independently of each other - the whole system can thus be extended in any direction. A further advantage is that it can also be adapted to the growth of the plants (which can sometimes follow its own "will") by subsequent attachment. Such systems were originally developed for the greening of entire house walls. Here comes one in a version reduced to the needs of smaller single-family houses.
Beautifully simple. Stainless steel climbing aids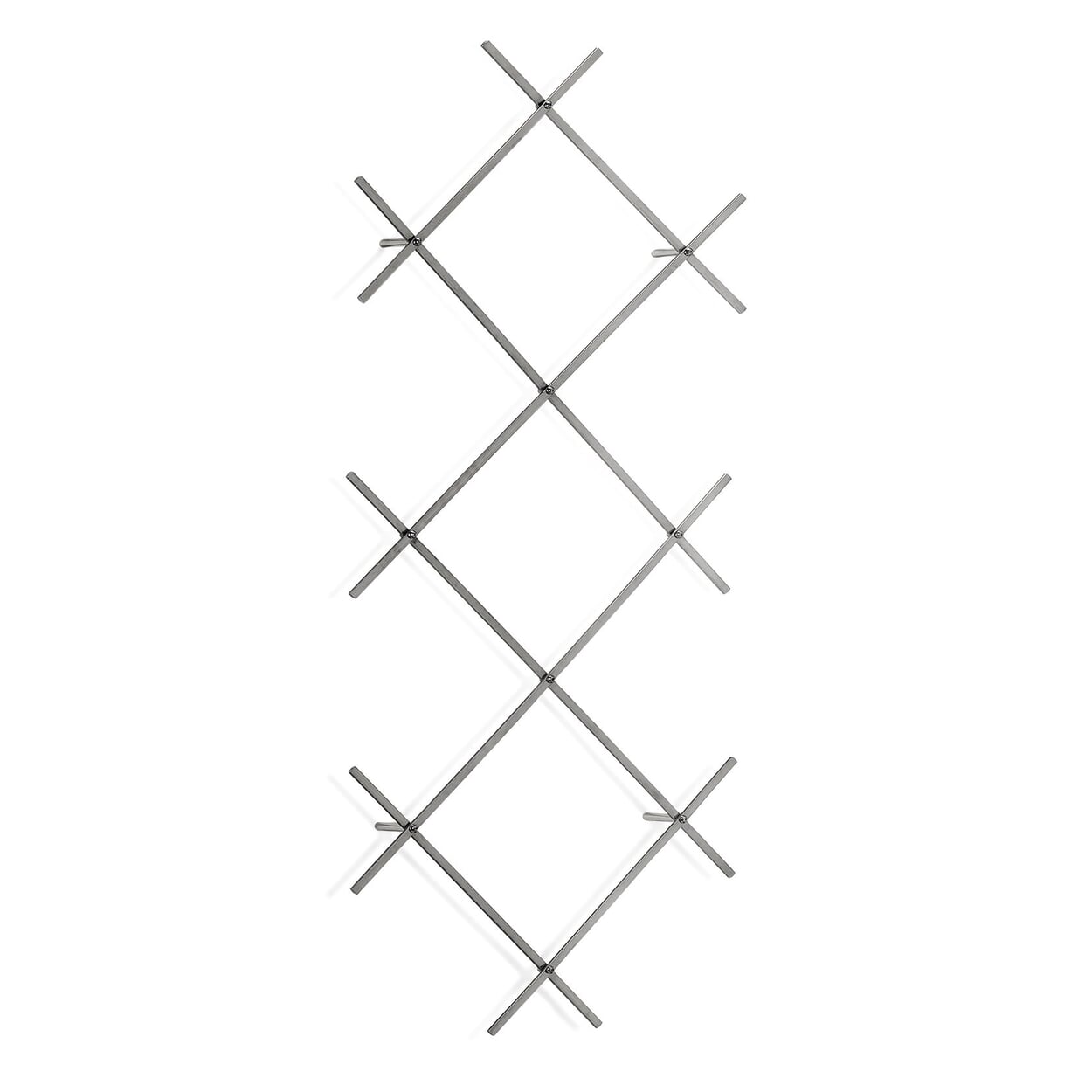 Made of the best material, well finished and easy to use: a no-frills trellis made of stainless steel. The scissor mechanism makes the trellis flexible in width and height. (When attached as shown, the dimensions below result.) Multiple trellises can be combined next to or on top of each other to create a larger area. The nickel-plated brass spacers ensure good rear ventilation, reducing the risk of fungal and pest attack on the climbing plant. Material thickness of the 1 cm wide stainless steel strips 2.5 mm. Height 184 cm, width 49 cm, depth 4 cm. weight 1.5 kg.
Willow trellis flexible

Simple wall trellis for climbing plants made of narrow sticks of willow bush. As a scissor trellis, it is flexible in height and width and can be adjusted according to the needs of the plant that will be supported by it. Made of untreated willow wood, height 23,5-147 cm, width 48,5-71 cm, weight 590 g. Supplied without mounting hardware.