Corporate Compliance
Responsible Corporate Governance
Manufactum has a firm commitment to responsible and sustainable corporate governance. Compliance is, therefore, a high priority for our corporate culture, and acting consistently with all legal requirements and internal regulations is the basis of every business relationship for us. That's why we'd like to introduce you to the online whistleblower channel "SpeakUp". The channel addresses everyone associated with our company – employees, customers, business partners, and suppliers. We want to encourage you to speak up and report potential rule violations. While we want to identify and counteract such incidents at an early stage, we know that we cannot achieve this objective without everyone's help.
"SpeakUp" is a protected and secured channel for anonymous reporting. It guarantees maximum protection for whistleblowers and their sensitive data. The channel's moderators will carefully review every notification and proceed with a follow-up.
We thank you for your backing and assistance!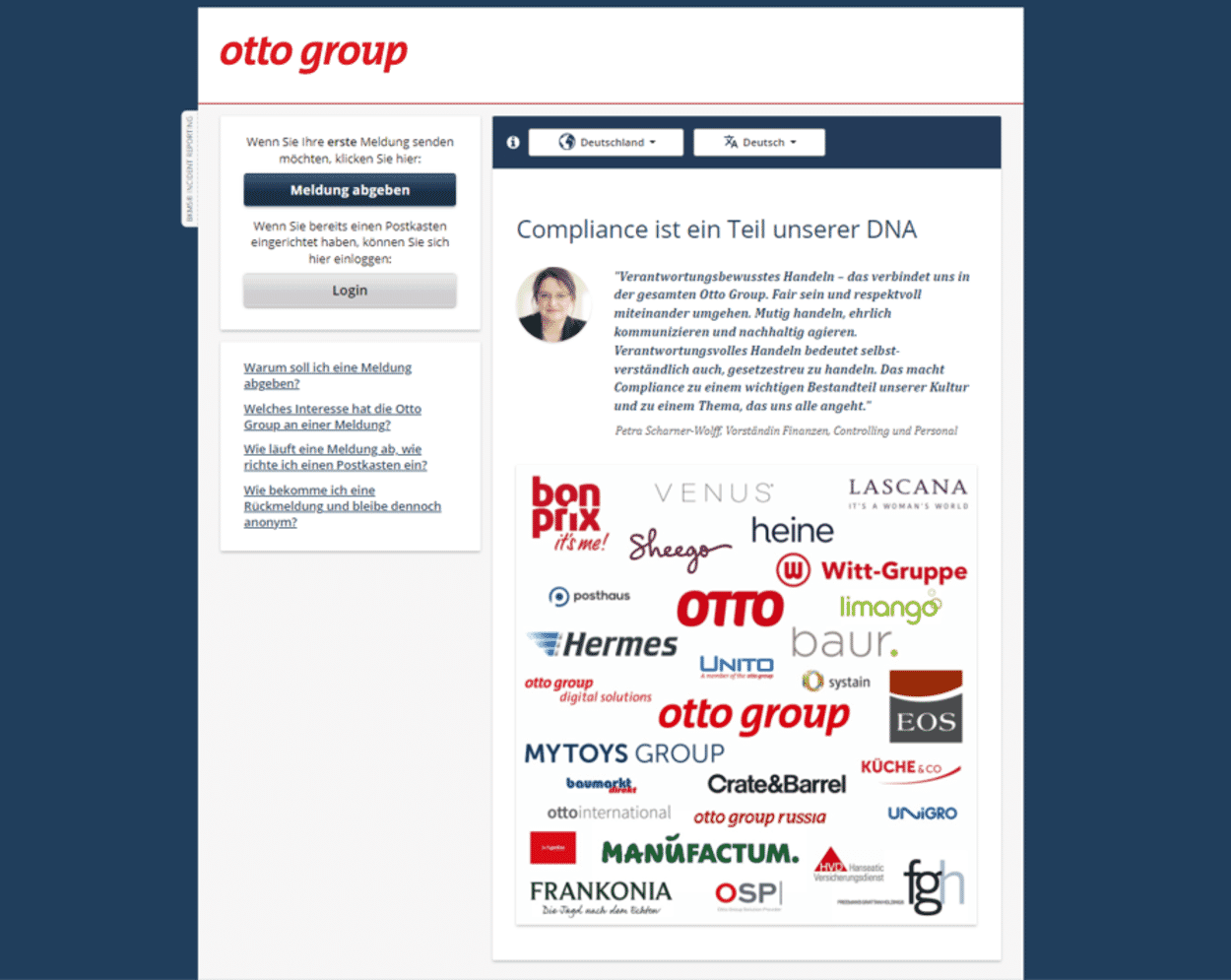 Compliance Portal
After clicking on the link below, you are redirected to the web portal "SpeakUp" where you can submit a notice on compliance issues.