Accessories
Copper and amber jewelry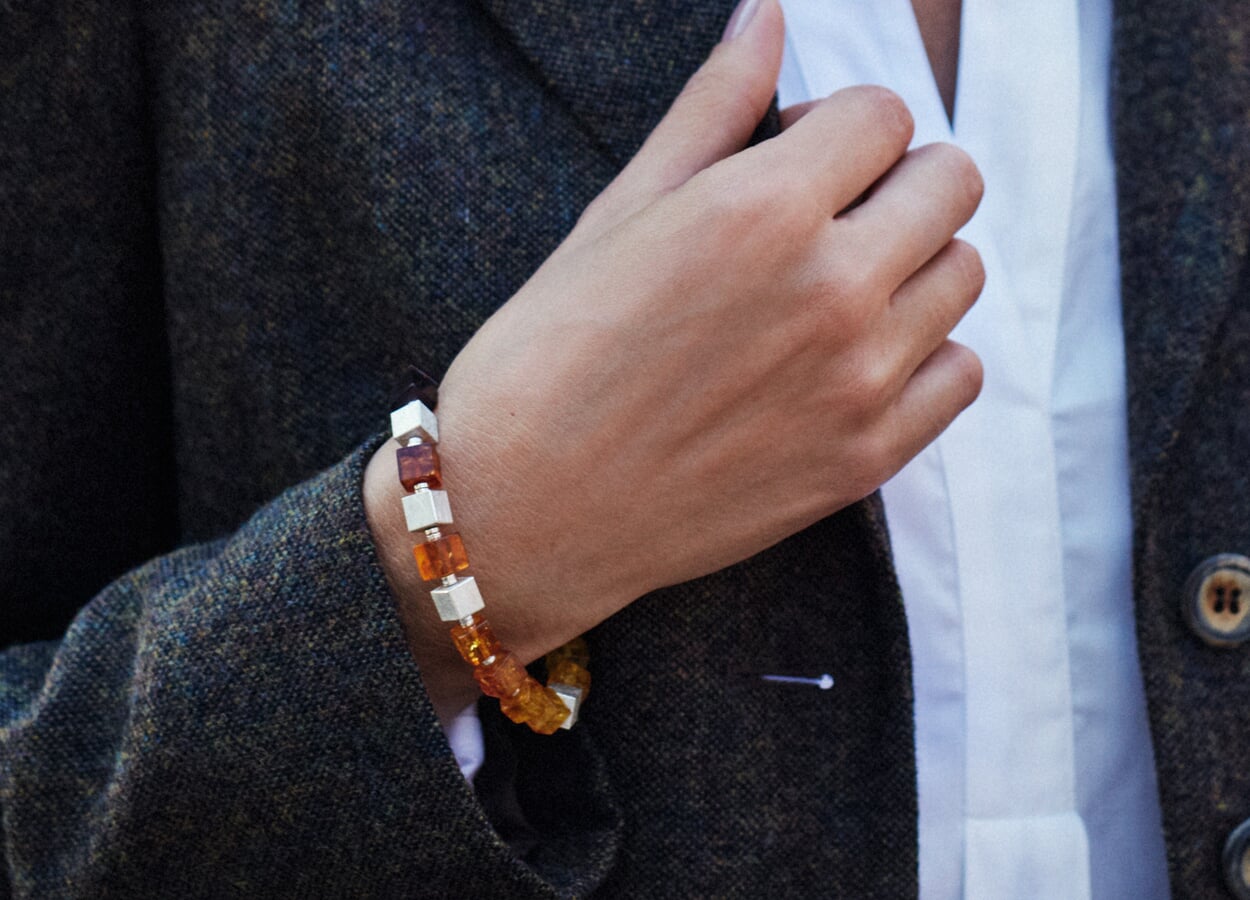 Amber impressively demonstrates what a steep career a simple tree resin can have if given a little time. What dripped as resin from the trunks of the subtropical forests that covered what is now Scandinavia 50 million years ago and soon fossilized, was finally admired by the Roman poet Ovid 2,000 years ago as the "tears of the gods". The coveted "gold of the north" was transported from the Baltic to the Mediterranean on the "amber roads" in order to trade the "combustible stone" (the Low German "bernen" stands for "to burn") as fuel, incense substitute and exquisite gemstone. From rosaries and medieval medicine, which attributed healing powers to Baltic amber, to the lost Amber Room, to the modern set gemstone - the appreciation of the tears of the gods is unbroken. Natural amber occurs in numerous color variations: from white to yellow and red to the deep dark Braun.
Amber. The gold of the north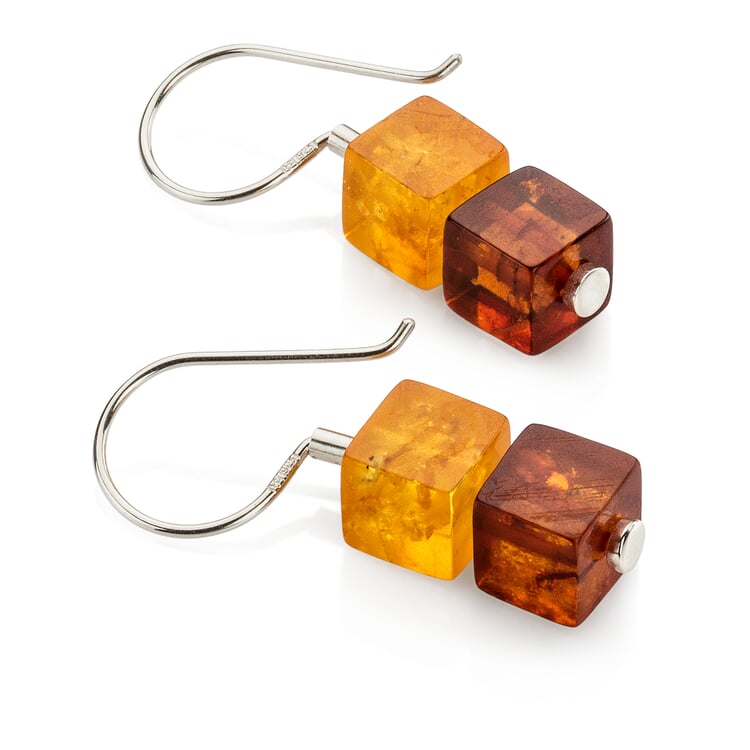 Treated amber polished, in different shades. Pendant made of 925 silver. Length 3 cm. Edge length of the cubes 7 mm. Weight per piece 1 g.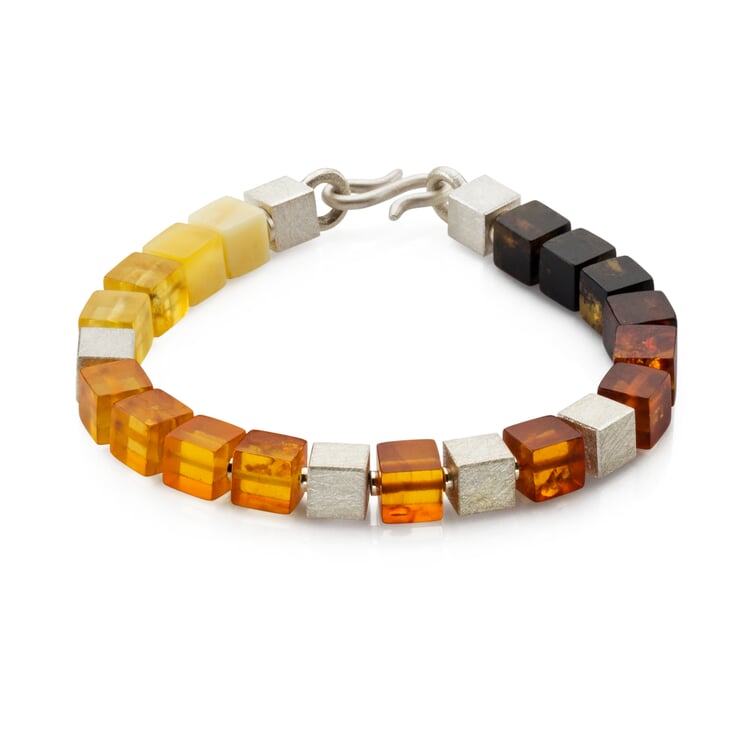 Treated amber polished, in different shades. Silver cubes, hook clasp 925 silver matt brushed, silver discs 925 silver. Length 21 cm, edge length of the cubes 7 mm. Weight 17 g.
Amber bow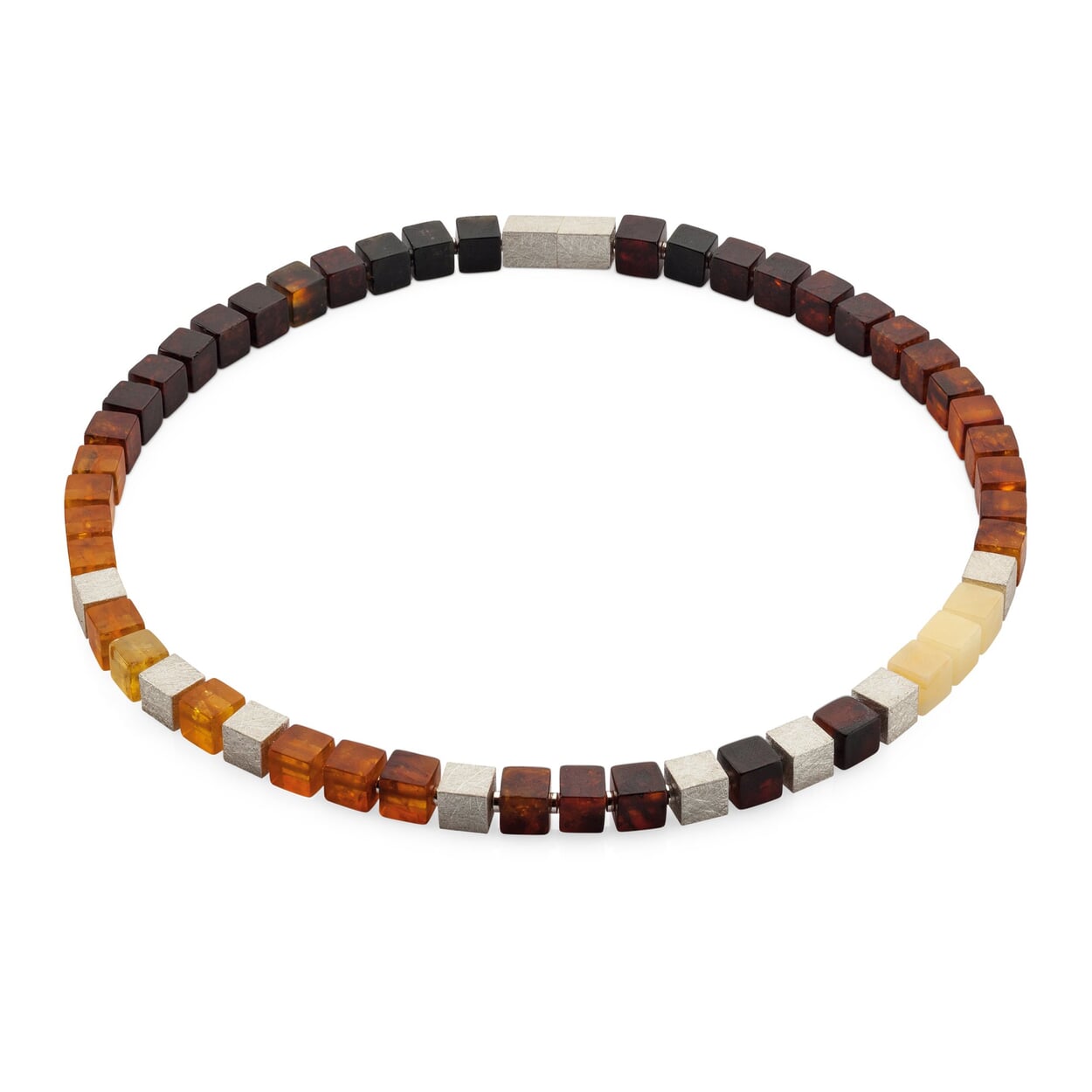 Encompassing the entire palette of amber tones in its colorfulness, the necklace bridges the gap between traditional and contemporary-modern design by combining the polished amber cubes with the frosted silver cubes. At the same time, this necklace is proof that even fossil resin can undergo upcycling: The cubes of this necklace are pressed from amber remnants created during processing - but the expressiveness of the gemstone remains the same.
Recommended Topics

The lagoon island of Murano, located off the coast of Venice, is still important today as a production site for the precious export commodity of glass. In the best Venetian tradition, the dazzlingly colored Murano glass beads are also created there, from which this extraordinary Murano jewelry is made in a small jewelry workshop in Pforzheim that also specializes in high-quality closures.
View more