Privacy screens and fences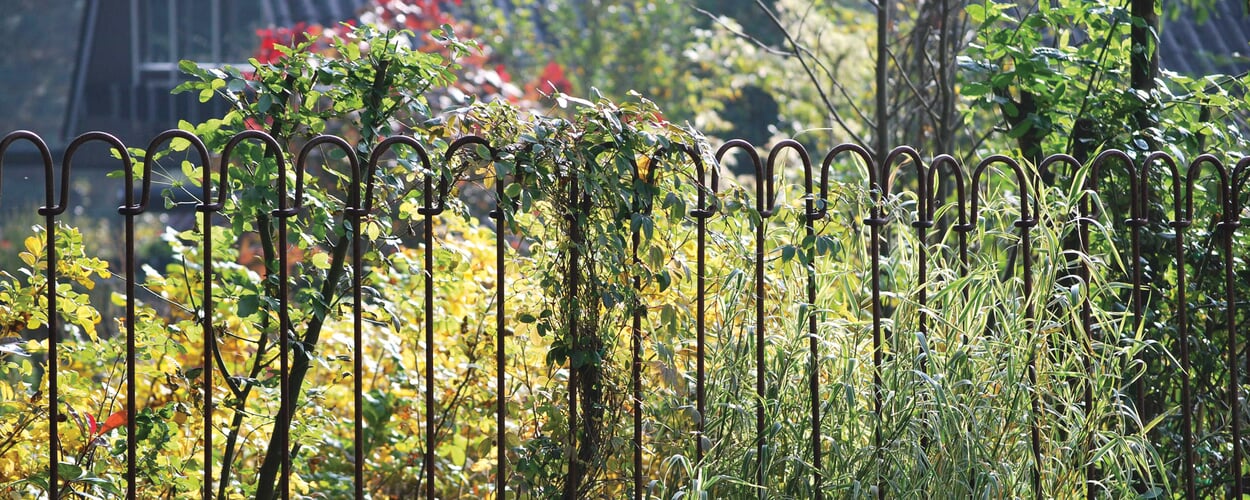 The assembly of our plug-in fences is conceivably simple. The elements - depending on the design either individual, interlocking round bars or larger, ready-made fence segments - are inserted into the ground to a depth of about 20-30 cm. Neither a foundation is necessary, nor do holes have to be dug for installation. Consequently, the dismantling of such a fence is just as easy as the erection - for example, if it is to be moved to another place or to take a different course. We offer plug-in fences in two versions: either with bars made of untreated steel, which takes on a beautiful reddishbraune rust patina over time, or in a hot-dip galvanized version, which is permanently protected against rust.
Walks with. A fence from individual bars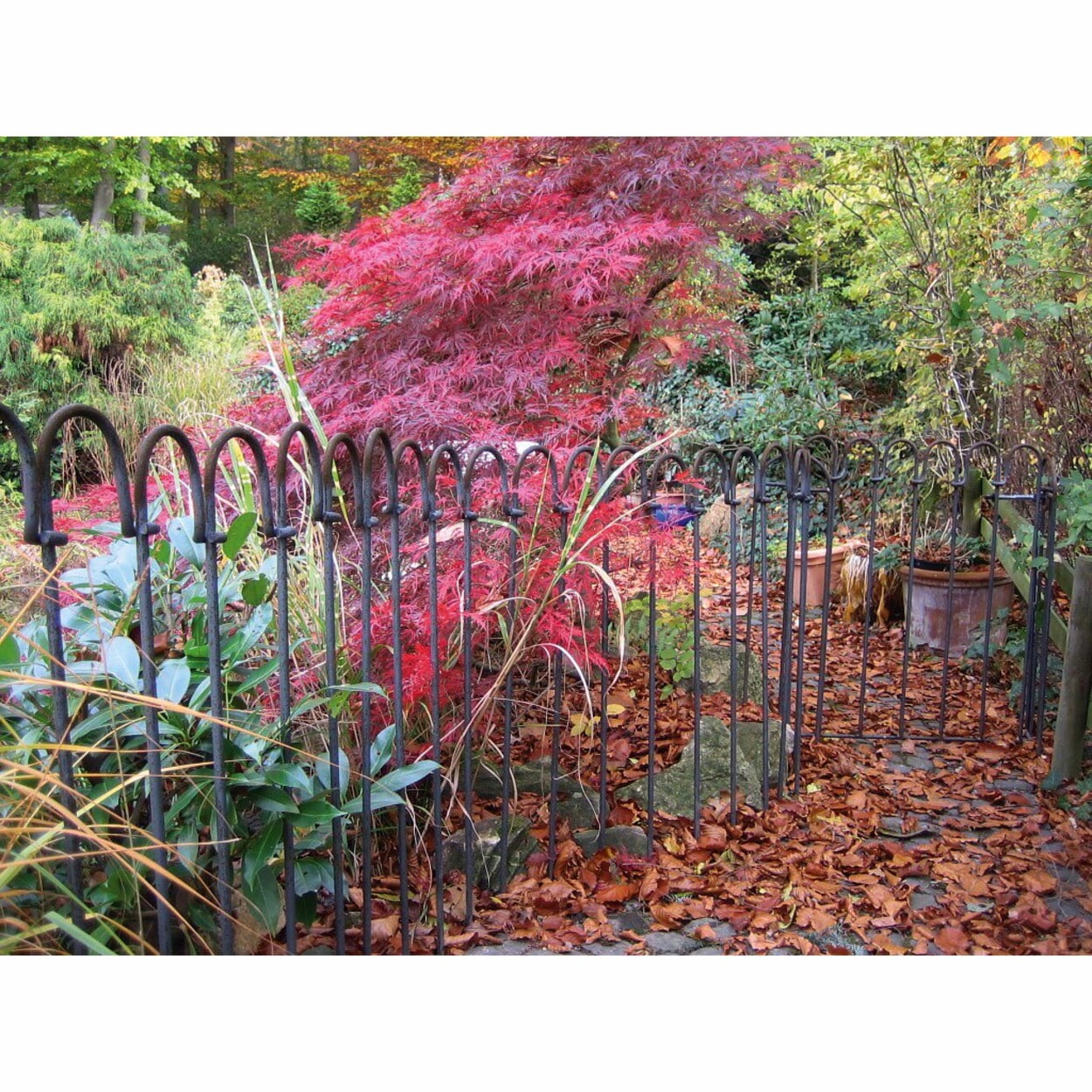 It supports a still young hedge planting towards the street, provides a decorative and at the same time hazard-proof border around the garden pond or serves as a secure support for overflowing rose bushes. The fence is created by inserting the crutch-shaped individual poles into each other; in the case of straight, non-circular stretches, a single end pole forms the end. In this way, individual elements form a self-supporting, mobile fence that can be easily moved to other locations in the garden at any time and is variable in length, height and course. Plug-in fence Steel rods 1 m Consisting of eight elements each, which when plugged together form a fence one meter long. Round steel, rods Ø 1.2 cm, height 1.25 cm.
The model for longer distances. Plug fence steel segments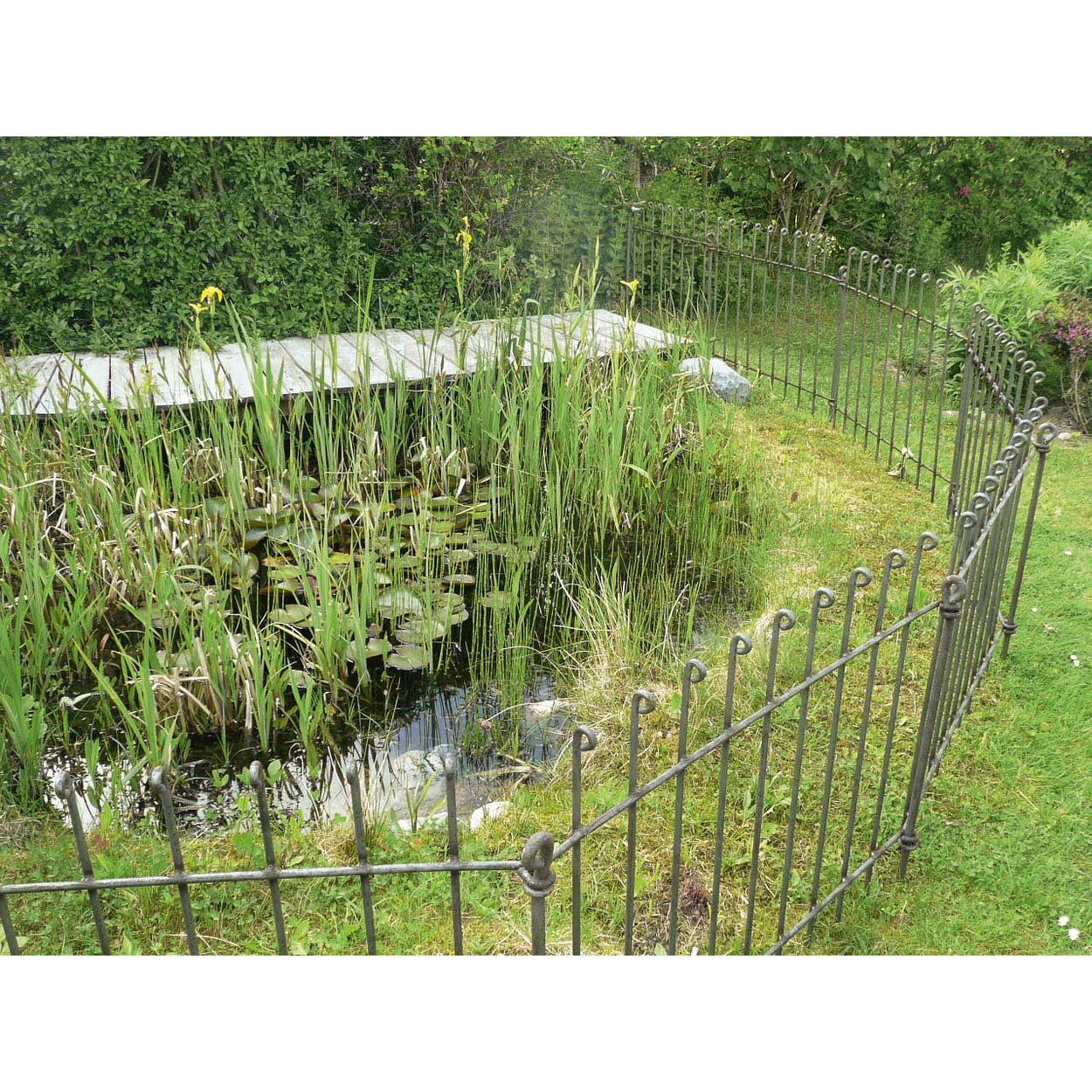 In this version, the plug fence consists of larger, interconnected elements. In sections of 1.35 m each, these more quickly "bridge" larger distances and are suitable for building a simple, very plain garden fence. The only decoration are the small loops at the end of each rod. The segments are simply inserted firmly into the ground, support is provided by the connecting rods, which you need to order separately. The steel fence elements are covered with a protective wax layer, which the rain washes off over time; a beautiful reddishbraune rust patina then develops. Round steel. Ø 1 cm. Height 1.15 cm, width 1.35 cm.
Durable. Natural. Privacy screen hazel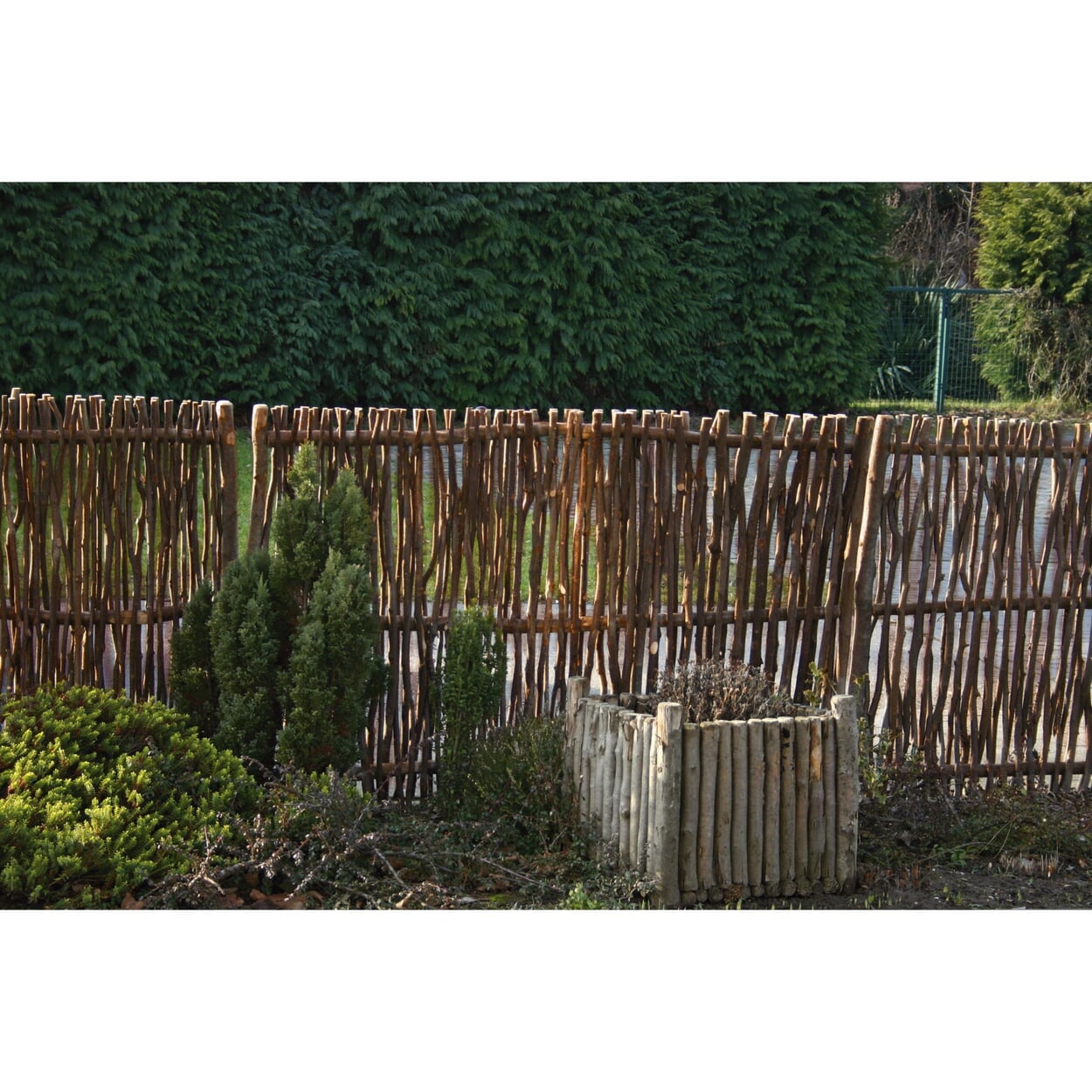 Wicker fences made of hazel rods are considered to be the most original form of their kind - they were used as property fencing as early as the Iron Age. Hazel wickerwork is extremely resilient and stable: you can count on a service life of up to 15 years, because hazel wood is weather-resistant and long-lasting without any further chemical treatment or impregnation. The natural fences are made by experienced weavers according to old handicraft tradition. As a functional element - in the form of a privacy screen - the fences are just as decorative as as a design element - in the form of a completely natural climbing aid. Height 150 cm, width 180 cm, depth 12 cm. Weight 28 kg.