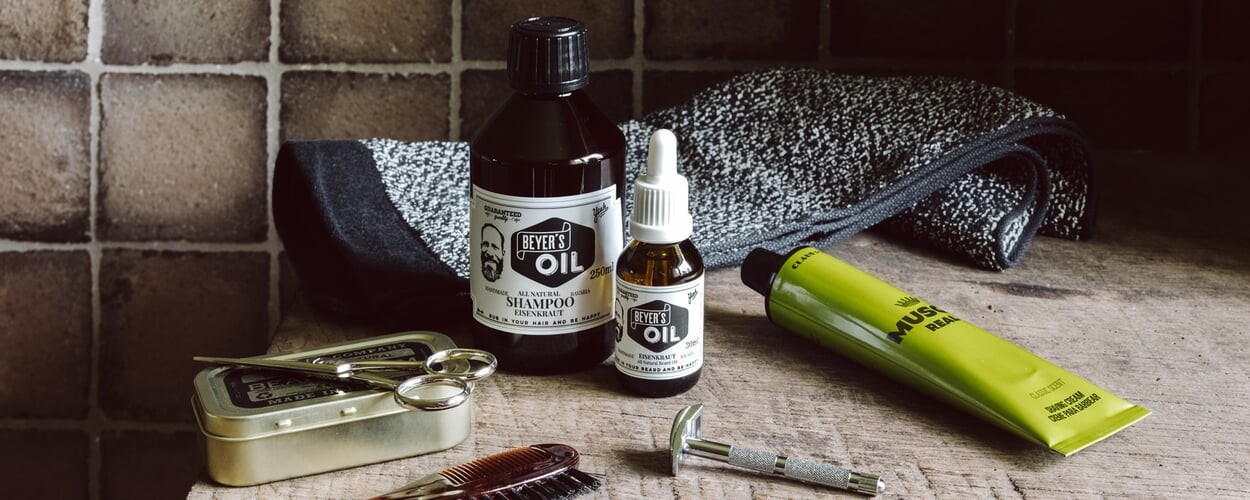 The beard is like a business card - even the first look reveals how much care you give it. And care needs every beard, whether three or ten days grown, whether chin, cheek or upper lip beard. The basic equipment includes a good beard scissors or clippers, beard comb, brush and a razor or a razor for sharp contours on the neck and cheeks. A nourishing beard oil is recommended to protect the beard hair from drying out and keep it supple. Who wants to wear his upper lip beard à la Dalí or bring the beard costume in similar artful twirls, needs beard wax for this: Bavarian beard wax is ideally suited for this purpose, it gives lasting hold - and smells pleasant. Hungarian beard polish, also named so after the origin of the recipe, is primarily used for the care of the beard, it makes the hair supple soft, malleable and gives a healthy shine.
Selected products in detail
Recommended Topics

The daily shave is a matter of course for most people. For some, however, the morning ritual is also a relaxing pleasure, without which the day would remain incomplete. Indispensable for such a sense of well-being are the right tools and utensils: a shaving brush with genuine badger hair trim, a sharp razor or blade razor, shaving soap that can be whipped into a creamy lather with stand in the jar, as well as nourishing and refreshing lotions and waters that prepare for and round off the shave.
View more

No question, all shaving methods have their advantages and disadvantages. Basically, it can be said: The less technology the device brings, the greater the demands on the skill of the user. However, this is not a bad thing, but rather means that - provided appropriate skill and dedication - the influence on the shaving result increases.
View more