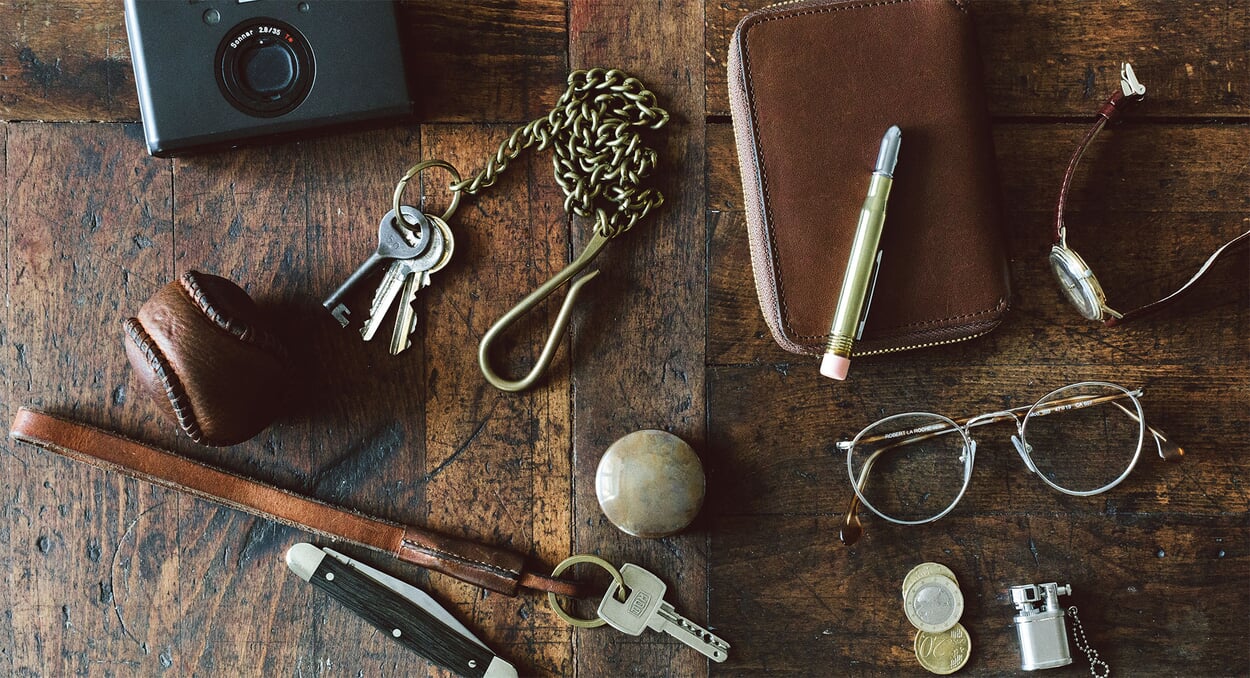 "Everyday Carry" is the name of a movement that has come to us primarily from the USA. This idea is not entirely new, because we carry all kinds of things with us on a daily basis, i.e., in our everyday lives. We carry a watch on our wrist and a bunch of keys, a smartphone, a pen and a calendar, or a small knife in our pocket.
However, the principle of Everyday Carry (abbreviated to EdC) also includes many other everyday objects, as long as they can be summarized under the three keywords of the movement: utility, versatility, and portability. From household repairs to emergencies on the road, being prepared for all eventualities is the overarching motto of its adherents, and much like global Scouting, constant preparedness is the goal.
and everywhere: prepared for everything. So also every utensil and every item of equipment is tested first and in every detail for suitability and utility. When choosing a pocket knife, for example: Which of its functions will I use more often and which may not be used at all? How big or heavy can the knife be, do I want to carry it with me all the time or only on certain occasions? Can I open the blade easily with one hand when I need it and should it be lockable or not? And so on and so forth ... It quickly becomes clear that anyone who uses his knife mainly to open the mail at his desk will naturally choose a different model than someone who spends more time outdoors and is prepared for all kinds of imponderables on the road.
Waistband on the belt. Relief for the bag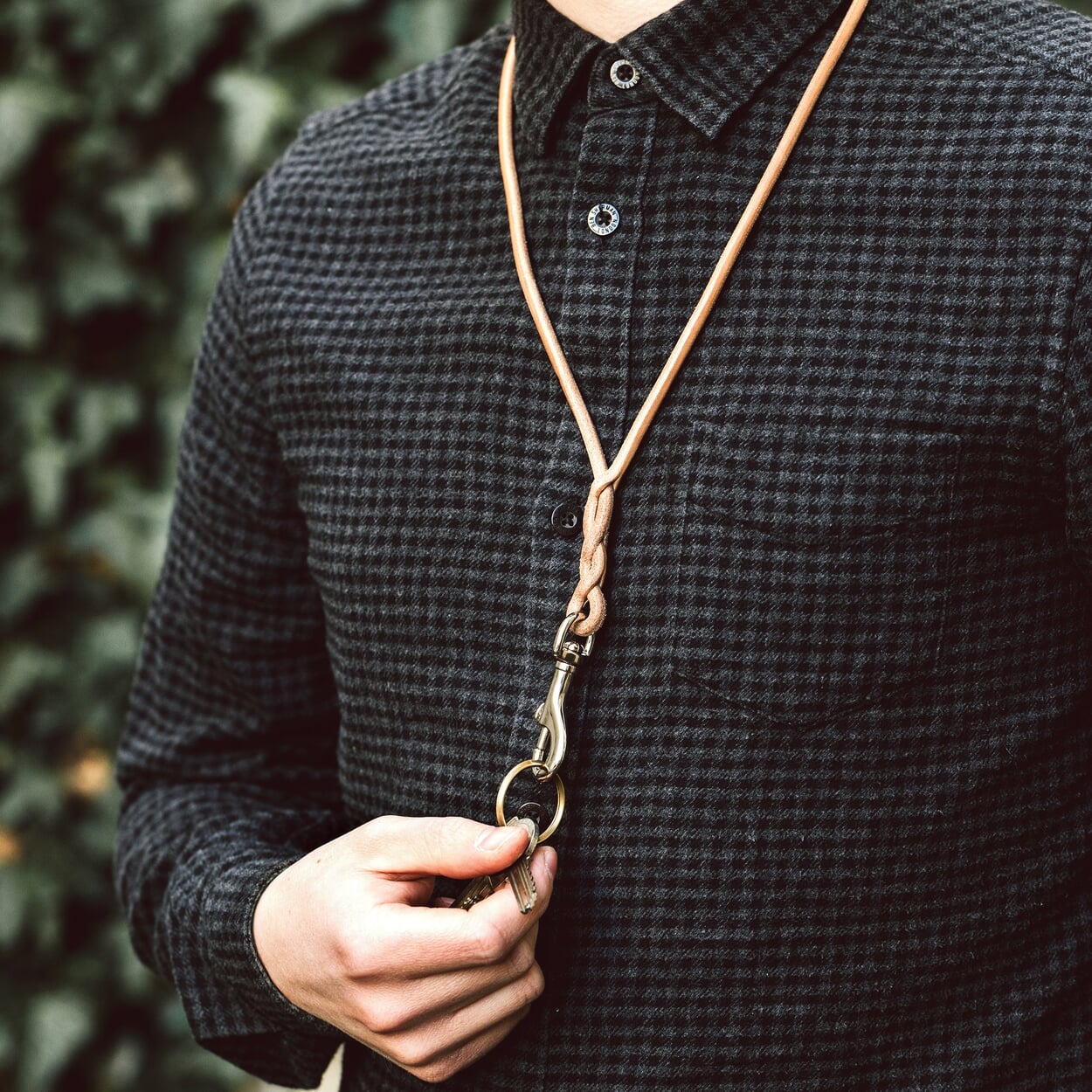 Who has many keys, will occasionally wish not to have to carry them in the pocket. On this band of vegetable tanned, carefully processed cowhide, the keychain can be worn conveniently around the neck and is then always ready. And if you do have it in the (hand) pocket, the keychain can be found more easily on the long band.
Handmade from Hamburg. Camera dishes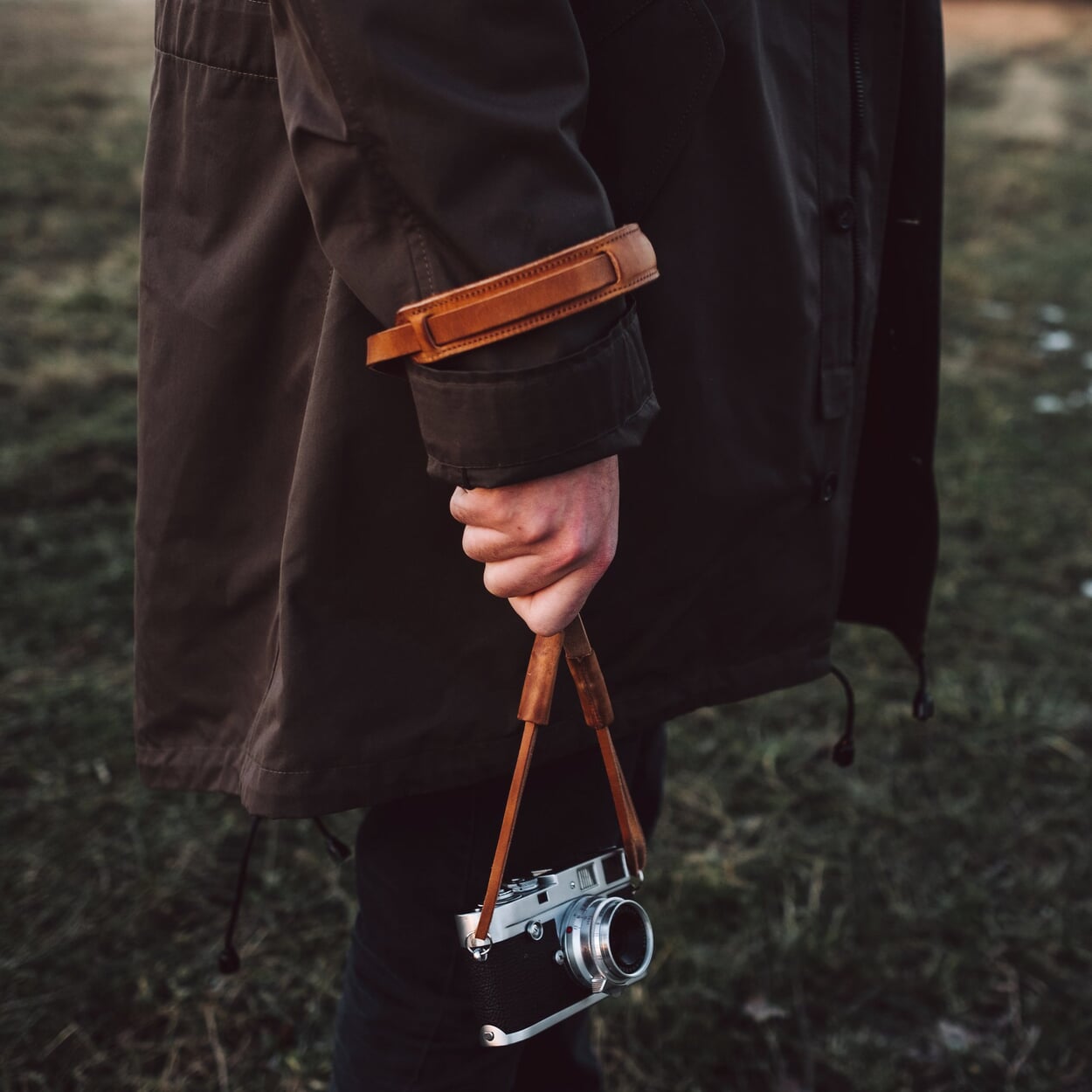 Old grass-tanned cowhide, as it was used in the past for the production of bridles and harnesses, you will meet here again. The straps are cut from the so-called core piece, from the back section, where the leather fibers have their finest and at the same time densest structure. For all its robustness, the material remains exceedingly pliable and flexible - it doesn't get any better for this purpose. The manufacturer of our camera straps in Hamburg sources this leather from a tannery in northern Germany. A padding made of soft elk leather is gentle on the neck as well as the shoulder area and does not make the camera a burden even when carried for a long time. Two ways of attaching to the camera are provided, depending on the model: by means of the rings made of spring steel or, alternatively, by pulling the narrow ends of the straps through the eyelets provided on the camera body. Brass button rivets are then used to open and close the loops.
Secured to the belt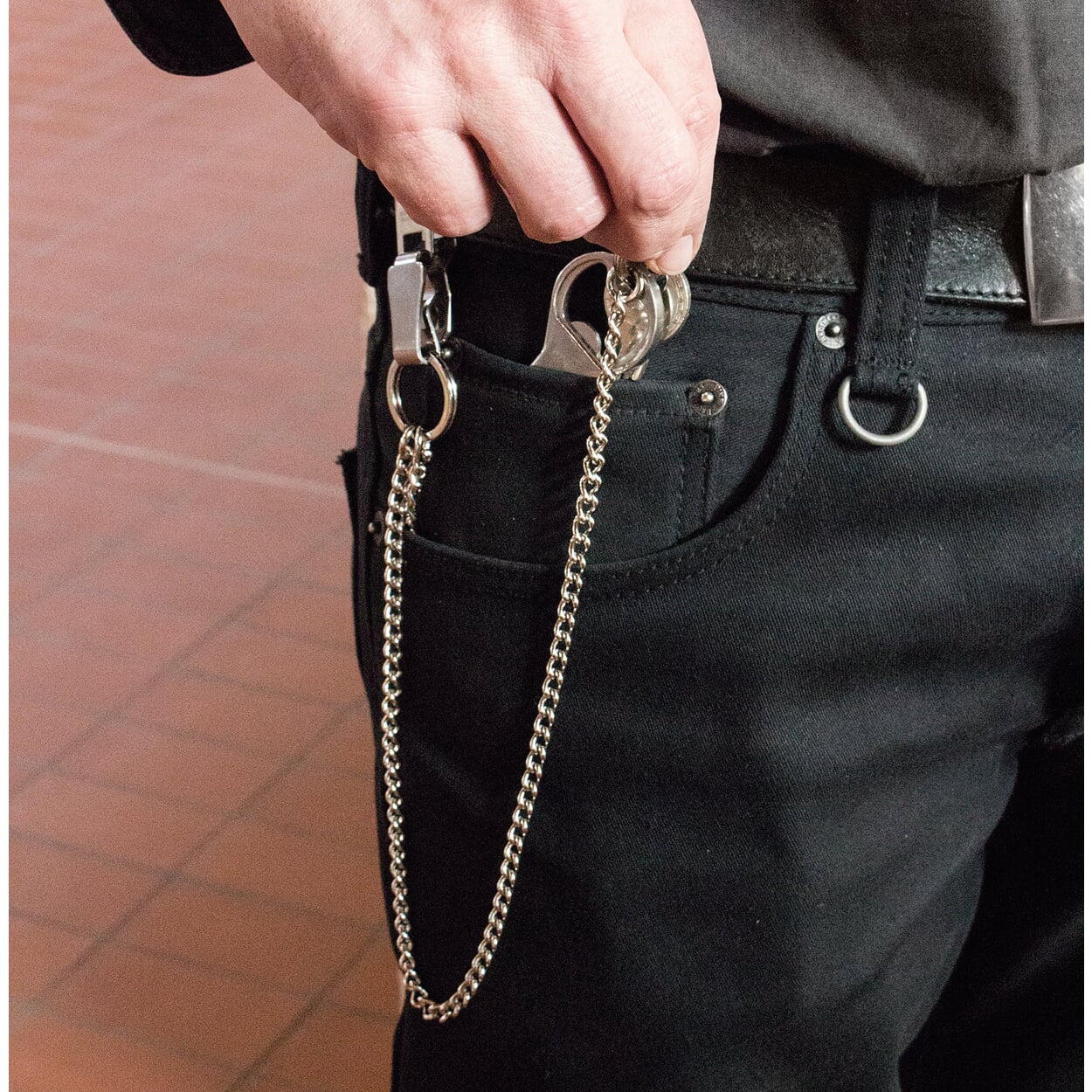 On ring and snap hook this double chain takes keychain and pocket knife. The sturdy stainless steel belt clip clips to the belt and holds both weight securely. Stainless steel belt clip, carabiner, chains and ring Zamak nickel plated. Clip length 8 cm, width 1.5 cm, height 1 cm. Length of chains 40 cm and 7 cm. Weight 70 g.
Small - and fully functional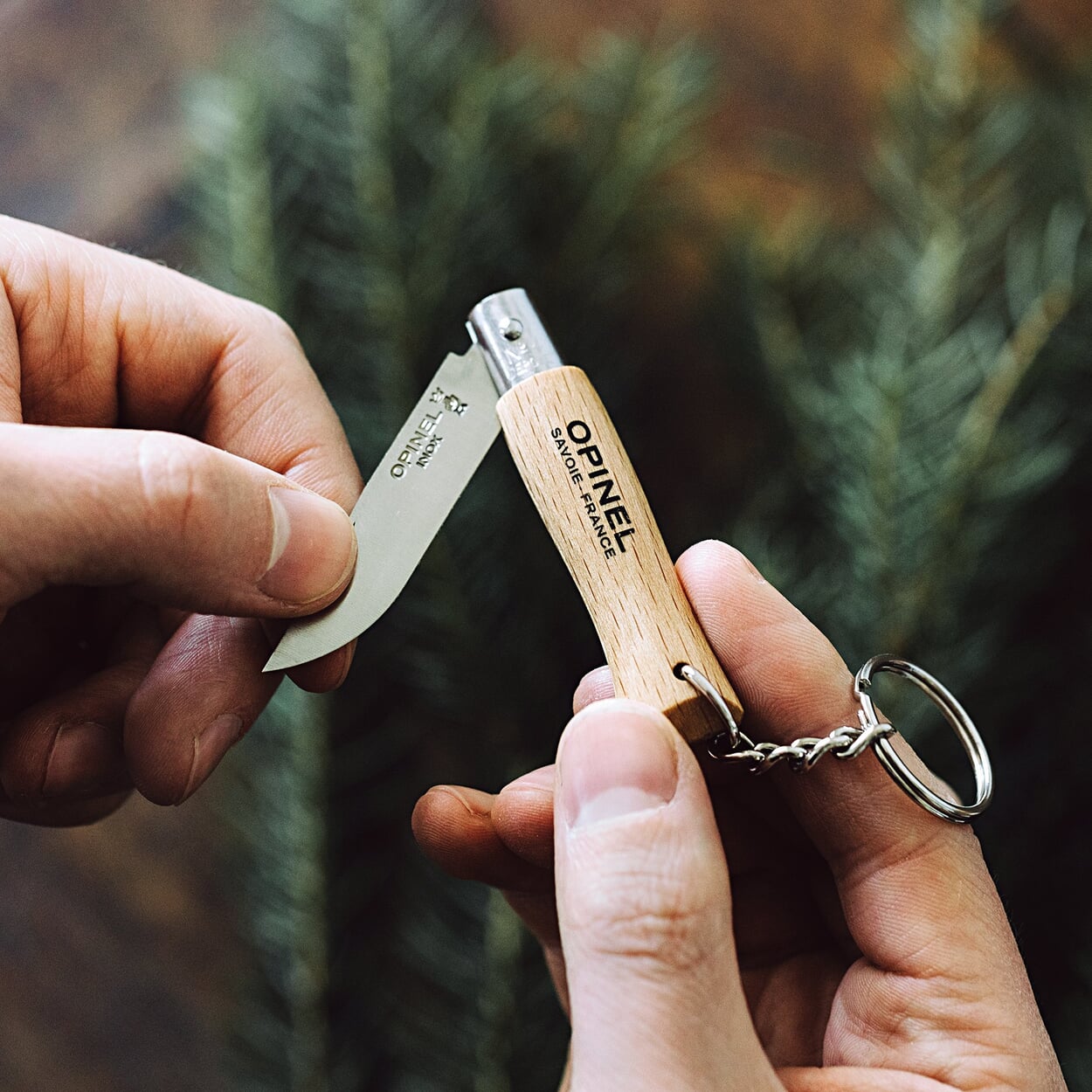 That this is a knife from the French forge Opinel, already reveals the characteristic, slightly curved shape of the short handle. The small Opinel knife can be carried - just in case - on the keychain. Stainless steel blade, beech wood handles, length 5 cm. Made in France. blade length 5 cm. Width 1.4 cm, height 1.4 cm. Total length 11.5 cm, weight 12 g.
A start. The way to your own equipment
Similar questions can also point the way to completing your own Everyday Carry set. First of all: How extensive should my equipment be, what do I not want to do without in my everyday life? Do I carry things in my big backpack, in my purse or wallet, or do I limit myself to a few small items that can be carried on a belt clip or key ring? Also, do I want to be prepared for minor touch-ups, for example, on my bike on my daily commute to the office, or more extensive, even unforeseen repairs? Some answers to these questions you will find on this page - in the form of products that we have selected and found suitable to be useful to the composition or expansion of an EdC equipment.
Law enforcers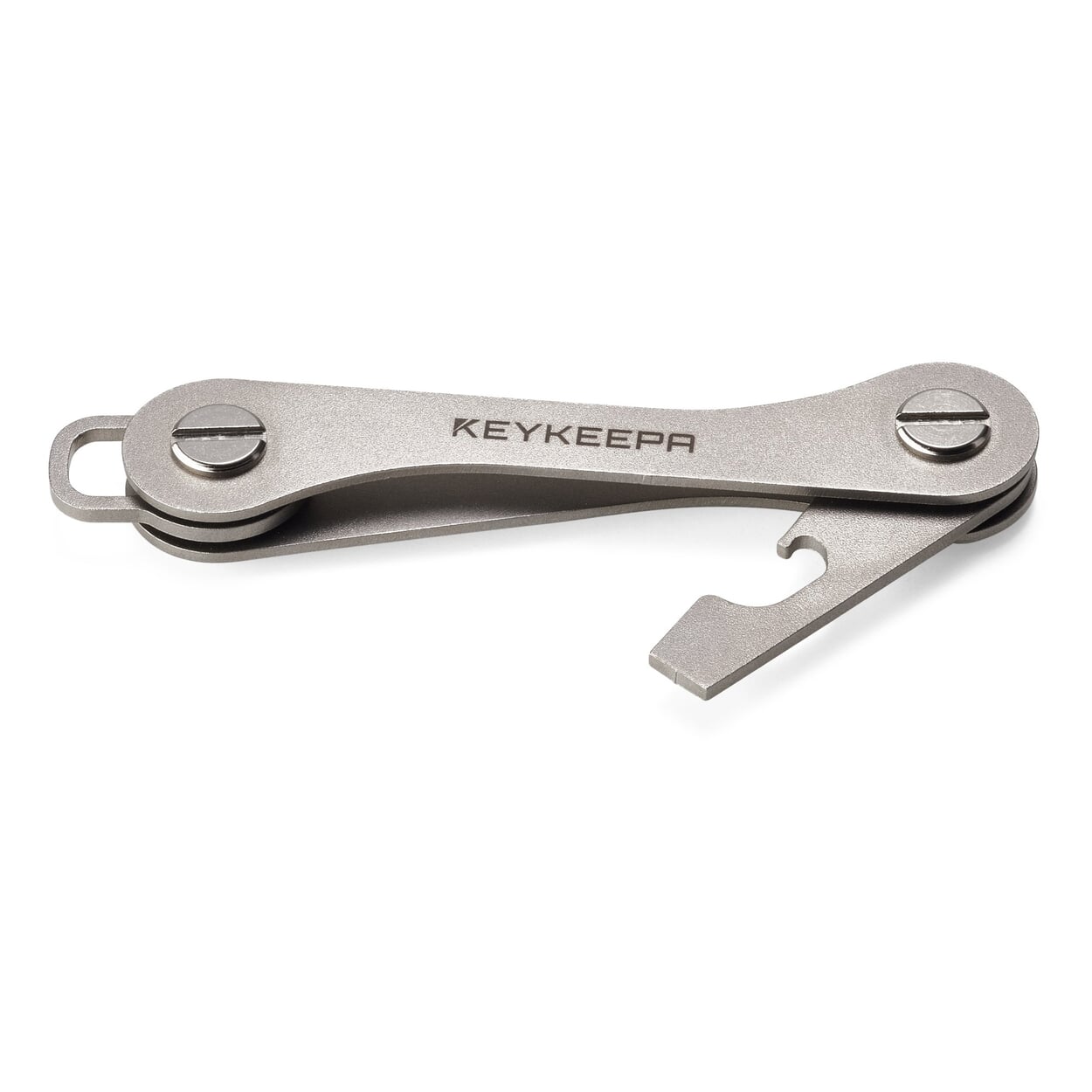 Between two stainless steel jaws, the key organizer combines up to 16 keys into a neat whole. The keys are inserted individually and fixed in such a way that they can later be folded out and in again like the tool of a pocket knife. And so the bundle of keys becomes a kind of "bar", from which the right key can be selected with a handle and which contributes to order in the trouser pocket (and still protects the pocket pouches from damage).
The smart form of thrift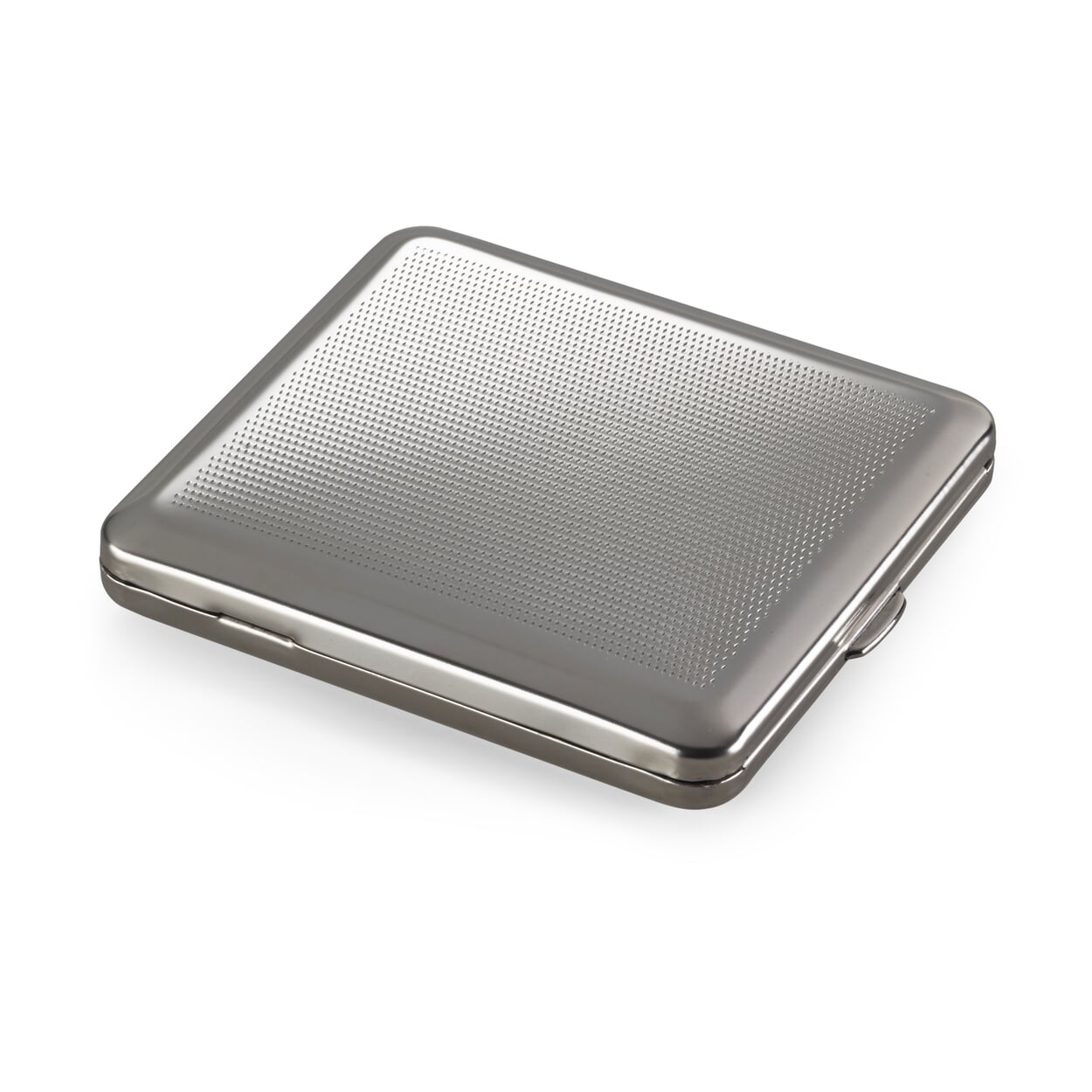 Held in place by a rubber band, the cigarette case can hold 18 filter cigarettes or even the roll-your-own cigarettes produced in stock, crease-free and shockproof. And maybe one or two smokers will take the opportunity offered by the limited number of pieces and the associated possibility of rationing, and practice a little self-discipline. But it is not only in the last bastions of the blue haze that the case proves to be extremely useful. In the function of a hard-shell wallet, it replaces the conventional wallet for both smoking and non-smoking users (with the contents of which one generally does not want to be wasteful either).