Stationery from Japan and South Korea. Representative in everyday life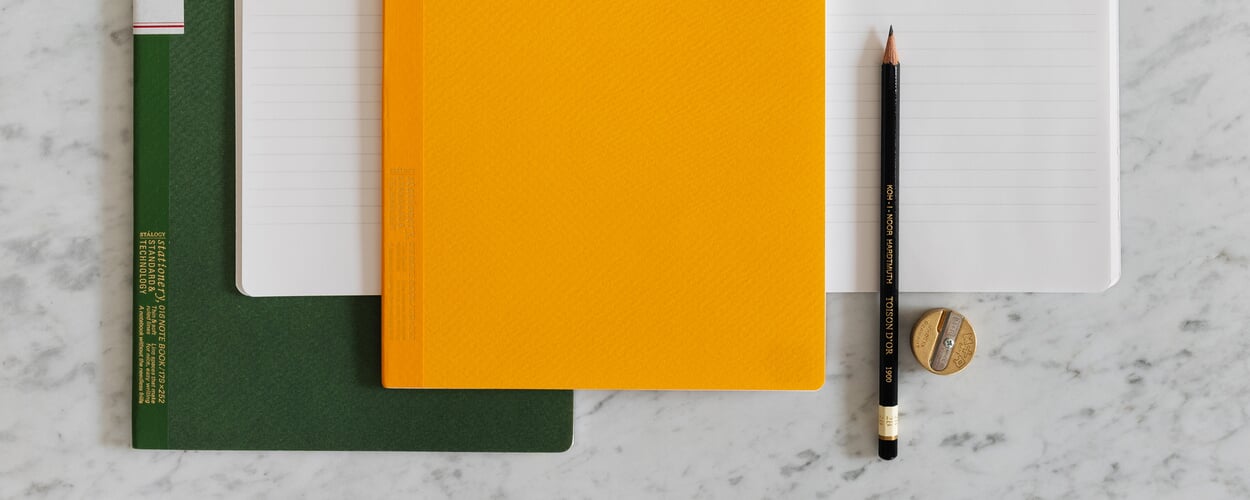 The high standard of Japanese stationery - from which our range has benefited for many years - also has to do with the fact that the Japanese script made mechanization by typewriters difficult. Although the first typewriter models were already available at the beginning of the last century, if one wanted to use not only the Japanese syllabary, but also the Chinese characters ("Kanji") that are common in Japan, they proved to be extremely awkward to use. Until the introduction of the office computer, it was still customary to write business letters by hand, and for reasons of prestige, high-quality writing material was used. The passion for this has persisted in Japan to this day, even when it is not for prestigious correspondence, but for everyday notes. And elsewhere in the East Asian region, too, an affinity for selected stationery continues to be evident. These are often characterized by fine, smooth uncoated papers with discreet rulings - this is due to the still very widespread use of fine-lead pens, which have proven their worth in terms of the recognizability of complex characters. For our assortment we have collected some such high-quality notebooks and notepads as well as calendars from Japan and South Korea.
Notepad 100 sheet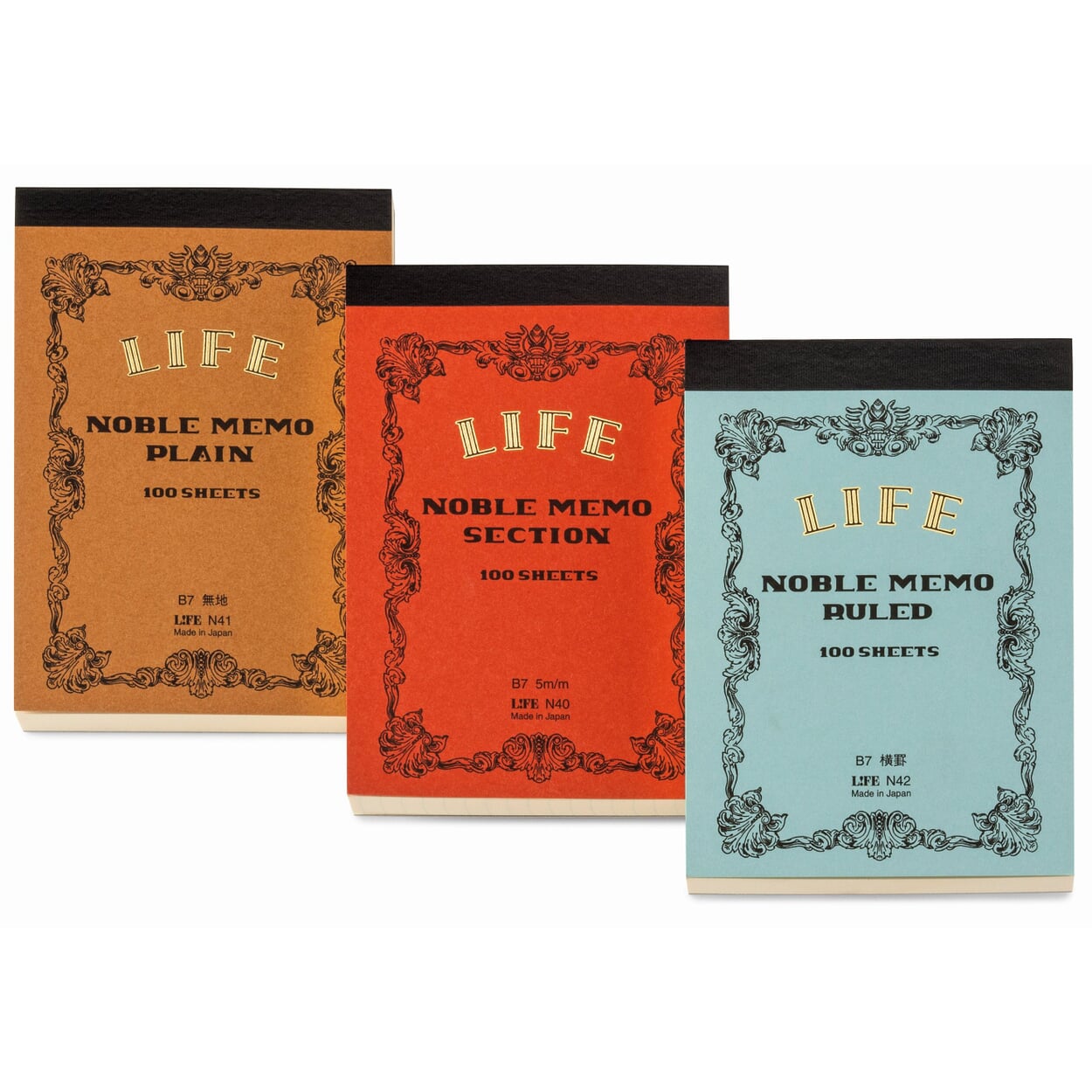 Available in three versions: 100-sheet notepad, blank or with margin-ruled (ruled, 8 mm, or squared, 5 mm). Chamois-colored uncoated paper (85 gsm). 13 x 9 cm. Perfect binding. Tissue pleated ribbon. From Japan.
Monthly planner lockstitch stitching
When opened, these quilt-stitched calendars reveal what their imprint announces: a five-line-high and eight-column-wide double-sided monthly overview in which, for example, appointments or tasks can be noted for each day of the calendar week entered in the first column.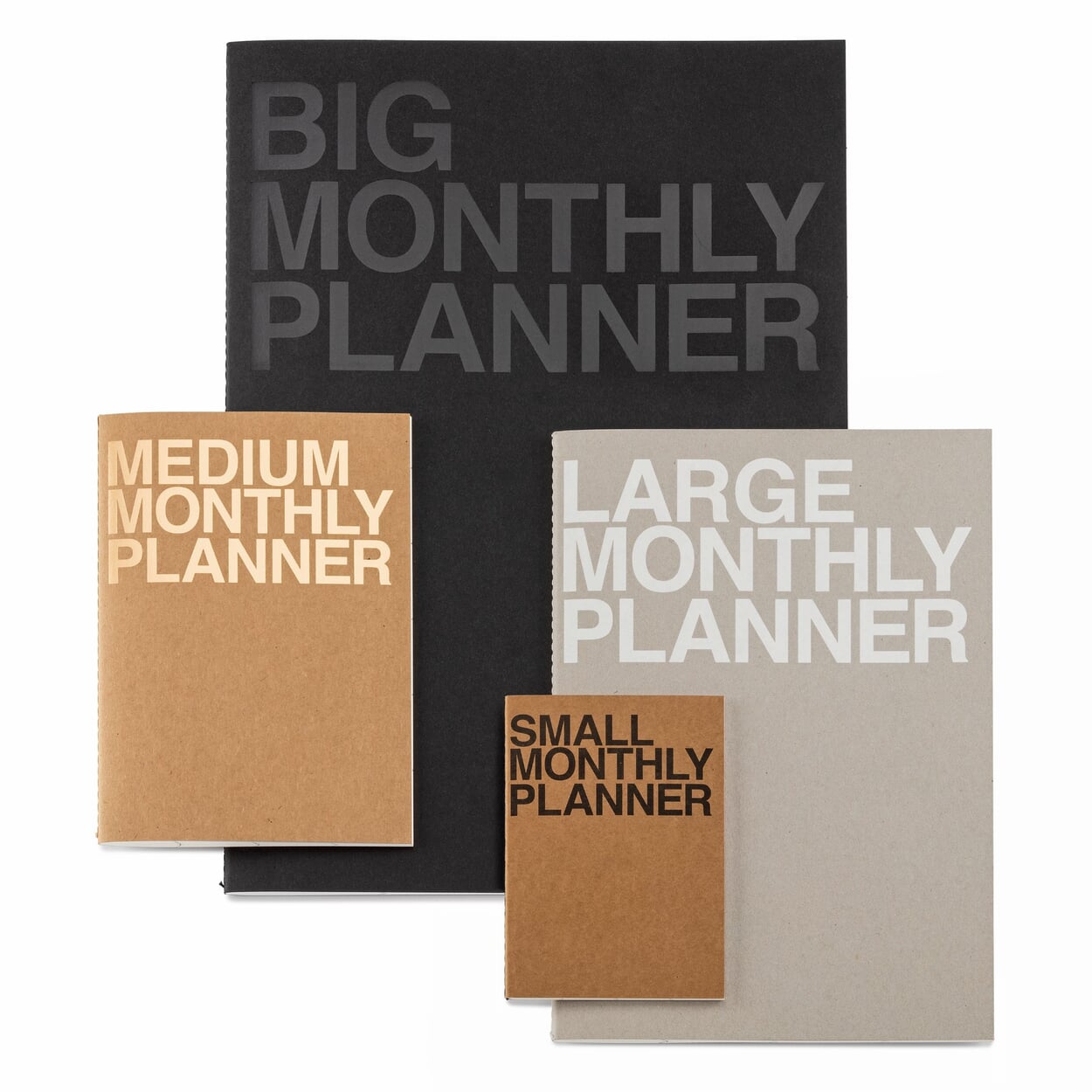 Used in this way, a notebook will last 17 months (A3, A4, A5 format) or 13 months (A6 format). Unless you change the purpose of the first column by noting the calendar week, but the name of a family member, roommate or office colleague to record in the corresponding column of the day their affairs for the current week. Soft white uncoated paper (150 g / sqm). Cover made of solid-colored kraft cardboard. Lockstitch stitching (also called singers seam). From South Korea.