Conscious consumption
Anything but dusty: Make your own household cleaner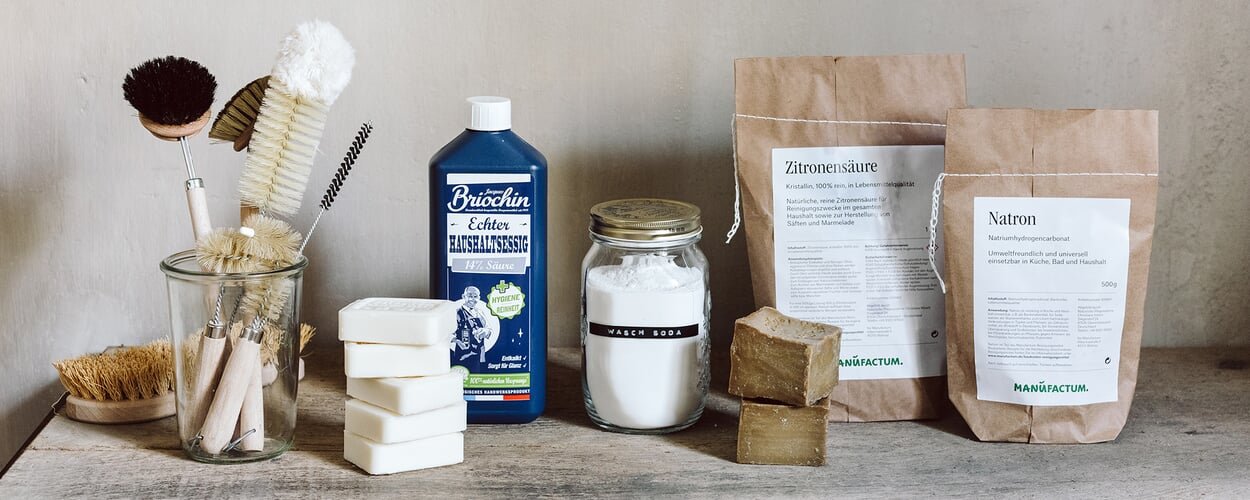 One for every stain: Supermarkets and drugstores offer an overabundance of cleaning products, and the industry preaches that every application and every surface needs a different cleaner developed specifically for that purpose. There's a simpler way, too, because the basic ingredients of household chemistry are actually the same as they were 50 years ago, and the eternal "now with a new formula" is based on advertising rather than chemical brainstorms. Here come the basic ingredients (liquid dish soap, orange oil, lemon oil, linseed oil varnish, calcined soda, citric acid), true all-rounders for the most diverse and - in combination with substances you already have in the house anyway (e.g. vinegar, salt and spirit) - also for very special purposes.
And always free of unnecessary fragrances and other additives. These basic chemicals can be used individually, but also form a kind of construction kit. In the following, we mention in each case only a part of the always very wide range of applications.
Recipes for cleaning the house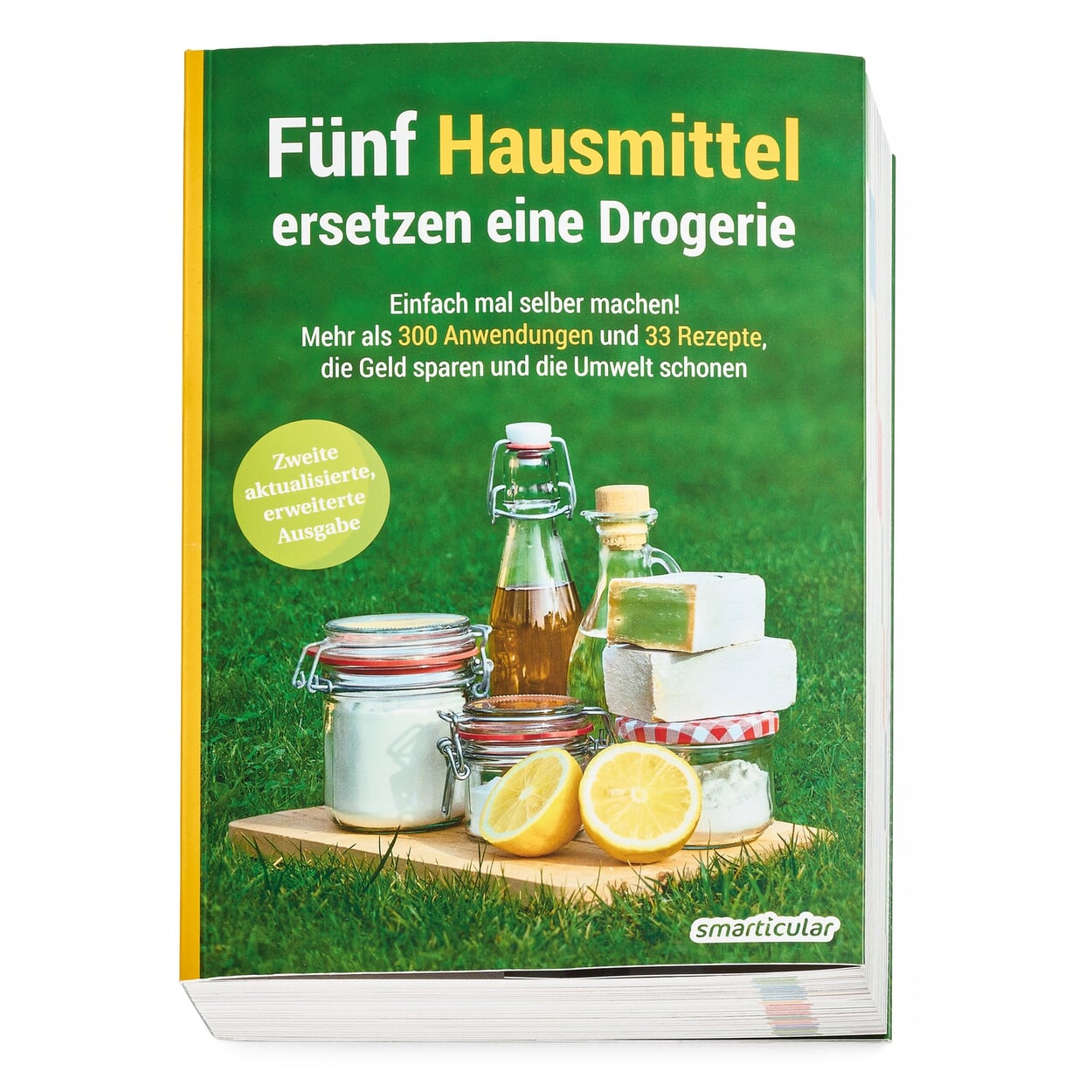 As an analog reference book, this book offers recipes and application tips for cleaning the house. But it also shows possible applications in the garden, garage and kitchen: skinning carrots instead of peeling them, eliminating odors, caring for plants, gently cleaning flower pots or pavement joints, freshening up seat covers and car upholstery, sterilizing canisters, making your own glue ... the list is long - and surprising, because most of the time the ideas and recipes are quite simple.