Conscious consumption
Natural cosmetics. Certified transparency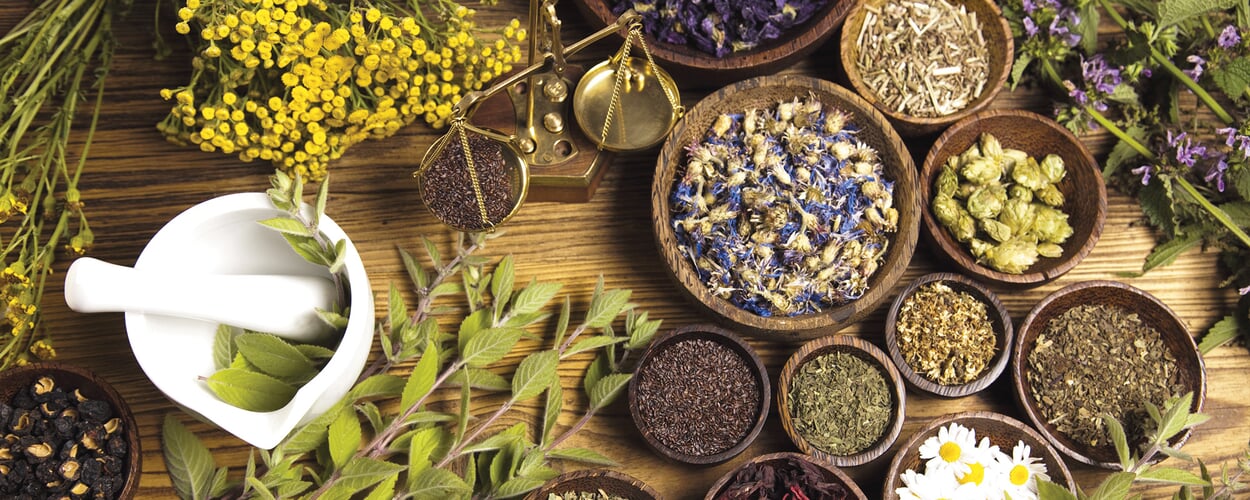 The term natural cosmetics is used differently internationally and cannot be equated with organic cosmetics, as is often assumed. First of all, natural cosmetics means that the ingredients are natural, i.e. of plant, animal or mineral origin. If the products meet the strict criteria of leading natural cosmetics seals such as BDIH, NaTrue, Ecocert, ICADA or COSMOS Standard, they receive certification. If more than 95% of the raw materials also come from controlled organic cultivation, these organizations award the organic cosmetics seal. In addition to ingredients, production and packaging, social-ethical aspects and fair trade play a major role.
Plant power in one piece. From the manufactory Rosenrot
Although the natural cosmetics manufacturer Rosenrot is a comparatively small company, in relevant circles - those of the "packaging-free supporters" - it is already known as one of the very big ones. This is because the solid shampoos, soaps and conditioners from the Baden-Württemberg-based manufacturer are not only effective, but also come entirely without plastic packaging (in theory - in practice, we have opted for the variant in a cardboard box, so that we can also offer our articles in shipping). This is made possible by our own sophisticated formulas based on certified organic, vegetable and natural raw materials: All oils, plant hydrolates, herbs, glycerine and ethyl alcohol come from controlled organic cultivation. The essential oils also come from certified organic cultivation or are 100% natural. Finally, Rosenrot also produces all the plantnextracts in-house according to its own recipe and, of course, in organic quality. Thus, nothing ends up in the finished product that does not belong in it - because kerosenes, parabens, silicones or synthetic preservatives and dyes are taboo - and also the production by hand allows maximum control.
Green + The Gent. Natural cosmetics for men
Three things distinguish the care series Green + The Gent: It is specially tailored to the needs of men's skin. Aloe vera juice in full concentration serves as the basis, which is supplemented by other purely plant extracts and oils, for example from elderberry, ivy or hops from the region. All products are certified organic according to the Cosmos standard, which means that most of the ingredients (95%) come from controlled organic cultivation.
Men's skin. The small difference.
Men's skin is on average about 20% thicker than women's skin, signs of aging such as small wrinkles often show up later, but then also more clearly. Due to the larger sebaceous glands and pores, men's skin also tends to produce more sebum. Above all, however, daily shaving puts a strain on it, because the top layer of skin is removed, so that the skin can react more sensitively to external influences. Men's (short) hair also has different needs to women's hair. It usually needs more moisture instead of rich care, a lack of moisture, for example, can manifest itself in dandruff. The care products from Green + The Gent therefore provide a lot of moisture, are less rich (not greasy) and clean with mild surfactants. Last but not least, the scent is an important criterion for whether you like to use shampoo or shaving oil. Green + The Gent has only two (restrained) fragrances based on natural essential oils: "Gin" is a spicy-fresh accord of juniper, cardamom, nutmeg and vetiver. "New Old School" is a classic masculine fragrance with citrus notes, cedarwood and patchouli.
Certified natural cosmetics. With argan oil
Only in the Arganeraie, the area between the Atlantic Ocean, the High Atlas and the Anti-Atlas in southwestern Morocco, do the argan trees (Argania spinosa), now threatened with extinction, grow. To protect them and support the sustainable production of argan oil using stone mills and hand pressing, UNESCO declared the Arganeraie a biosphere reserve in 1998 and placed the traditional production of argan oil on the "List of Intangible Cultural Heritage in Urgent Need of Preservation". Argand'Or uses hand-pressed argan oil from the UCFA (Union des Coopératives des Femmes de l'Arganeraie), an association of over 20 women's cooperatives, through which the incomes of Berber families are secured and thus the social structures and the unique cultural landscape of the argan trees are preserved.
Bergland. Natural cosmetics from the Allgäu
The Bavarian company is one of the pioneers among the local natural cosmetics manufacturers. In the process, the company emerged - as happens in many areas - from its own sense of lack: In the 1980s, there were very few fragrances and care products based on natural ingredients and pure essential oils. Without further ado, the company decided to produce these itself. As far as possible, the plant-based ingredients come from controlled organic cultivation and from the region. All Bergland products are certified by the BDIH (the German Association of Industrial and Trading Companies for Pharmaceuticals, Health Products, Food Supplements and Personal Hygiene Products) and thus meet the requirements for organic and natural cosmetics.
It acts. Strengthening and stimulating
Natural cosmetics are generally well tolerated. Instead of passive care of the skin, the principle here is to strengthen its own activity, stimulate its functions so that it can return to balance. Each of the substances contained in the product contributes to its effect, and often their composition enhances its effectiveness. Plant and seed oils, for example, contain unsaturated fatty acids as well as secondary plant active ingredients, which in turn can do a lot. Natural cosmetics are not completely free of preservatives, especially water-based shampoos, lotions and creams. Here, substances are used that exist naturally and can be replicated synthetically, such as benzyl alcohol and sorbic acid, or essential oils with a germ-inhibiting effect, which strictly speaking "preserve". We therefore refrain from stating "without preservatives".
Recommended Topics

Medicinal plants and herbs have always been an integral part of the medicine cabinet. They contain a variety of active ingredients that help to alleviate complaints, contribute to well-being and have proven themselves in body care. In our medicinal plant lexicon, we present a brief portrait of some of the best-known medicinal plants.
View more