For a balanced sleeping climate. Light summer blankets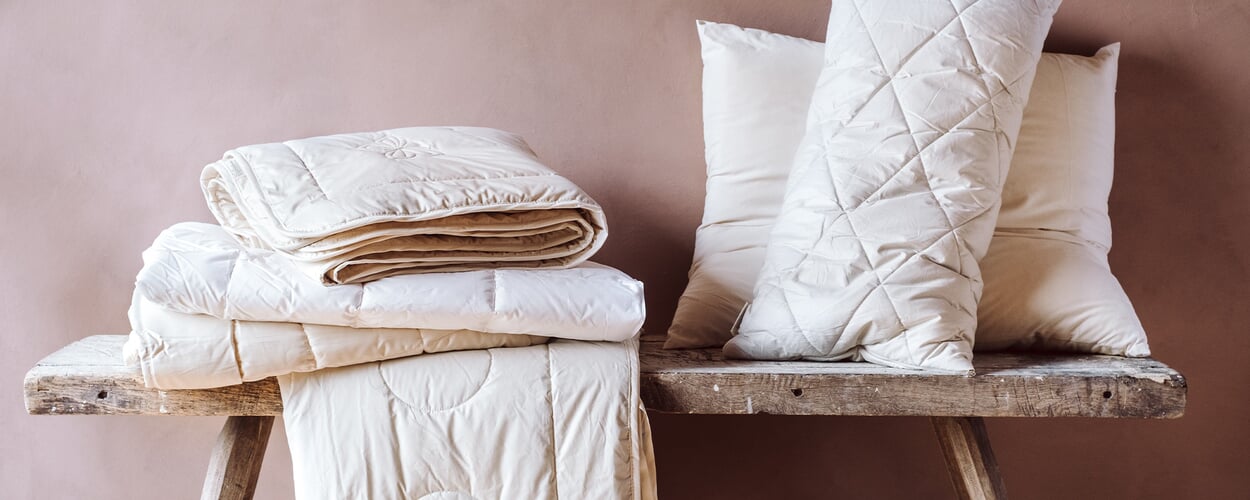 Swiss stone pine
The Swiss stone pine (Pinus cembra), also known as Swiss stone pine, is a pine species native to the Alps. It still grows above the tree line, at 1,500 to 2,000 meters, and is therefore correspondingly hardy and robust.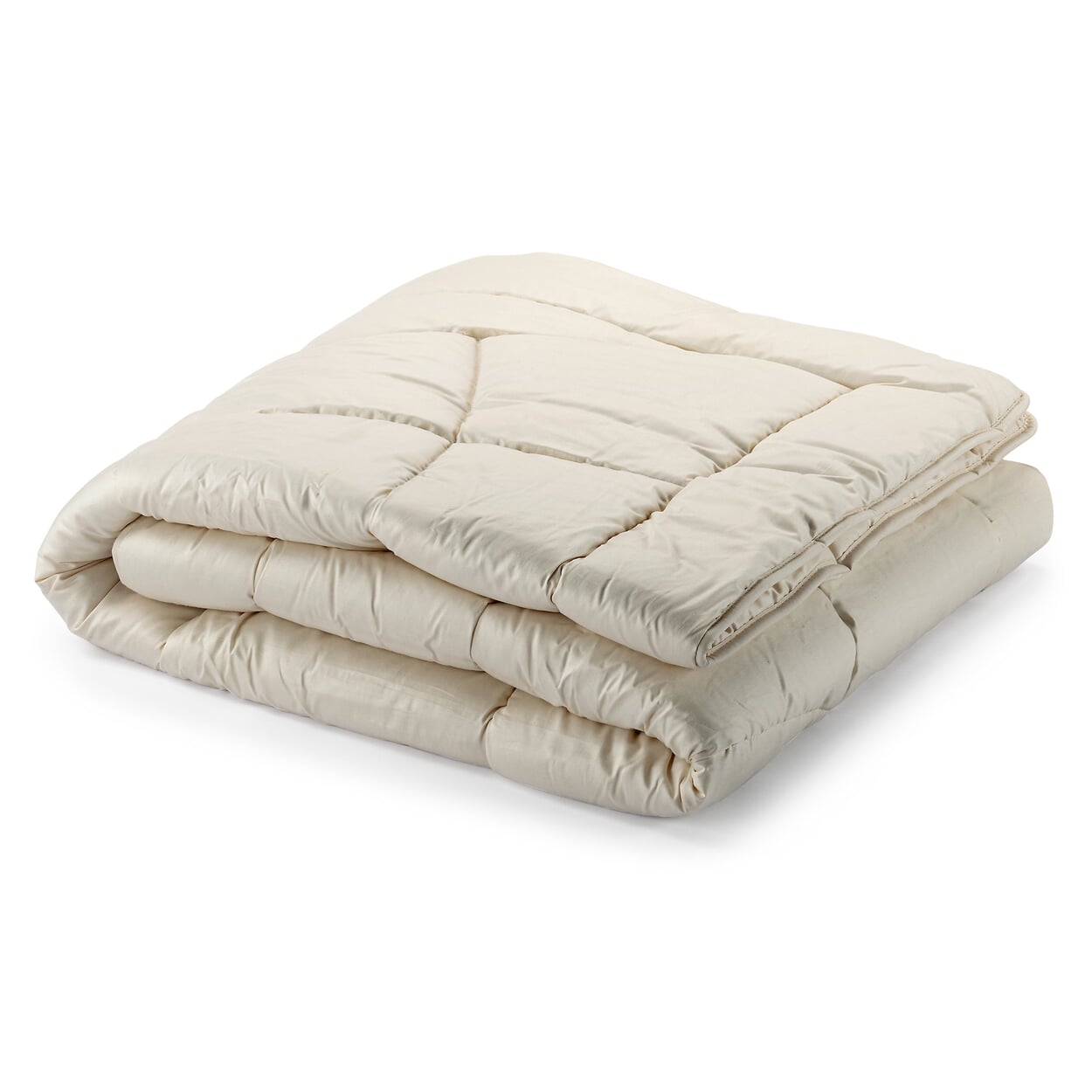 In this comforter, the filling of temperature-balancing merino virgin wool - in the form of beads - is mixed with Swiss stone pine flakes. The Swiss stone pine chips are so finely planed that you can't feel them from the outside. The ticking made of fine cotton satin is also woven fiber-tight and thus impermeable to both the wool fibers and the shavings. Merino wool has a high thermal insulation capacity and creates a pleasant dry sleeping climate, as it can absorb a lot of moisture and has a temperature-balancing effect. Therefore, it can be used well throughout the year. 135 x 200 cm. Filling 970 g virgin wool and 250 g Swiss stone pine flakes. Total filling weight 1,120 g.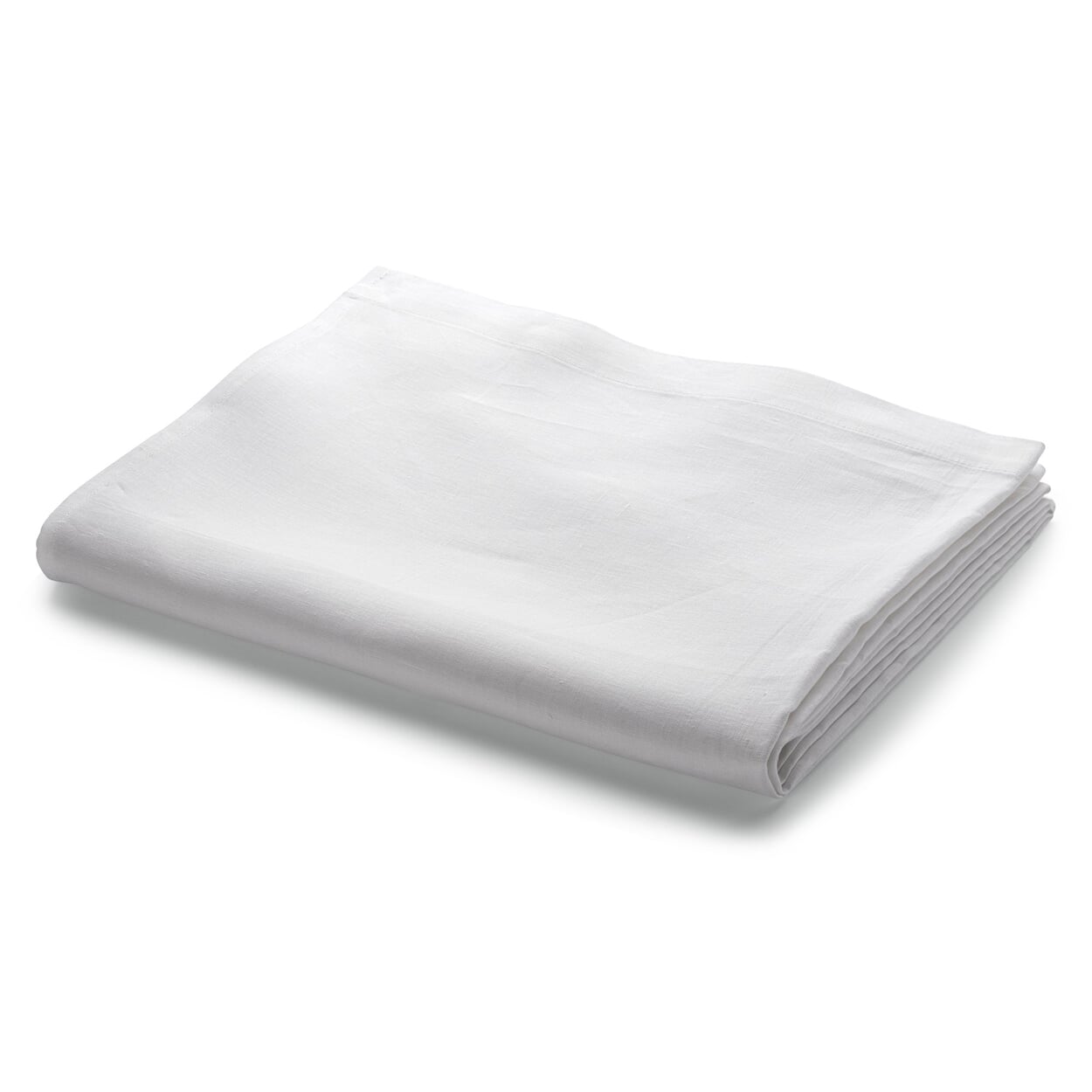 It doesn't get any breezier than this: the top sheet replaces the comforter during the very warm nights, but it can also be used additionally under the comforter or, as is customary in the southern climes of Europe, together with a light, warming blanket for the cool summer nights. Our top sheet is woven from pure linen in plain weave, so the cooling effect of linen comes into play here as well. Because it can conduct heat excellently and absorb a lot of moisture (about 35% of its own weight) without feeling damp. Since it also quickly wicks away moisture, linen is perceived as pleasantly cooling - perfect for hot summer nights and restful sleep.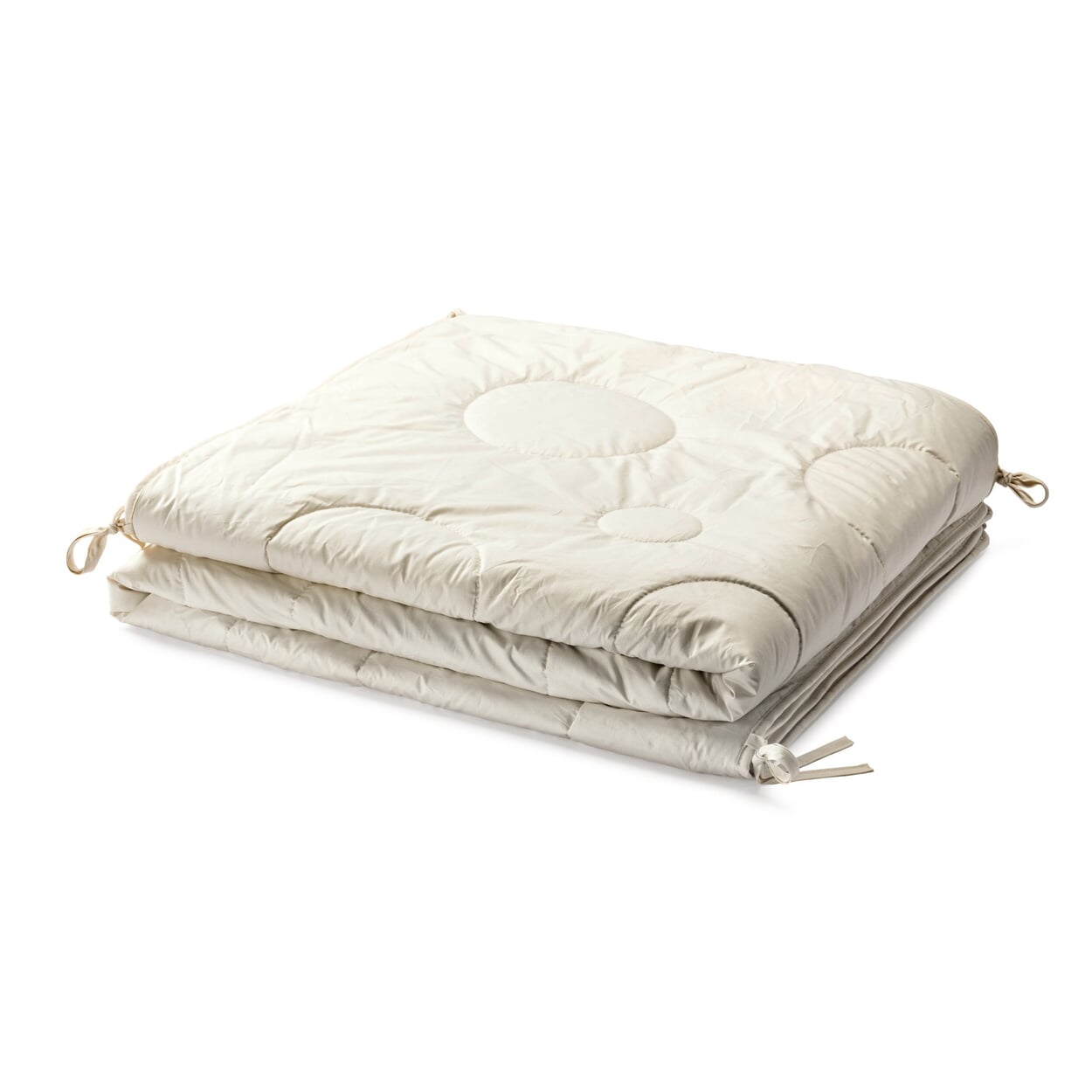 The alpaca quilt consists of two individual blankets of different thicknesses, a lighter one for the summer and a slightly more luxuriantly filled one for the transitional period. Both blankets are filled with soft, warming alpaca hair and can be tied together to make a really warm winter blanket. In the cavity created between them, the air provides additional thermal insulation. Nevertheless, the quilt is very light and therefore ideal for those who prefer a very warm comforter with low weight.