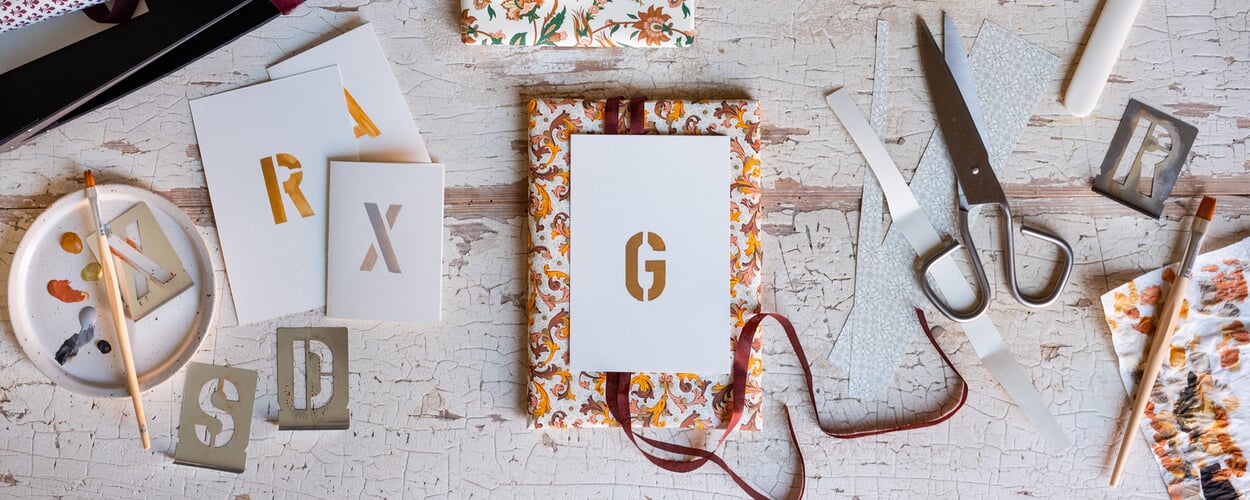 In addition to what's inside, it's always the packaging that counts. The more the packaging looks, the greater the recipient's enthusiasm. Everyone knows this moment: the recipient of the gift sits reverently in front of an opulently wrapped package and, despite all the anticipation, hardly dares to untie the bow and paper. And yet curiosity always prevails in the end ... To prepare for such moments, we have compiled some useful utensils of the classic kind.
A problem solver: for papers, plans and accessories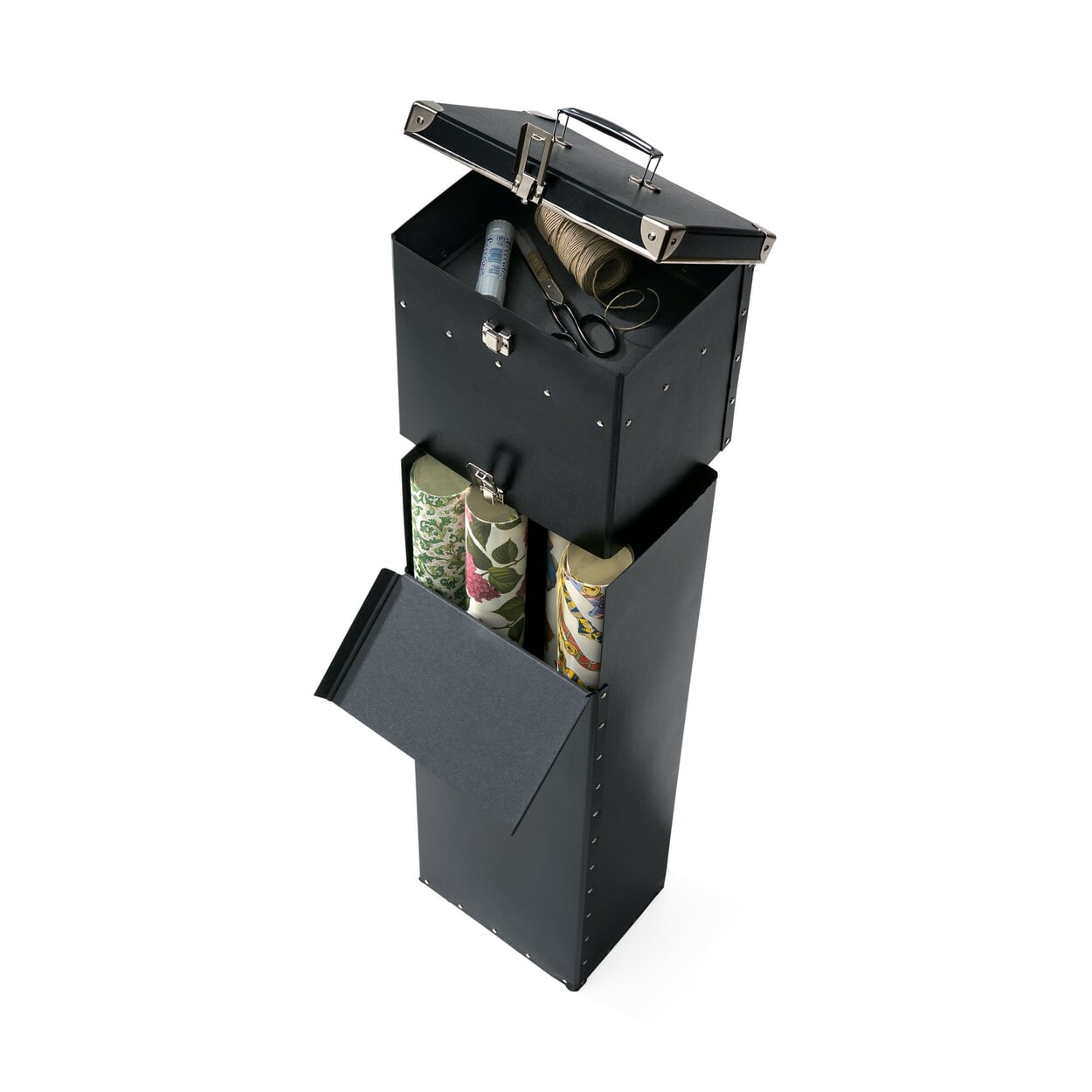 The careful and space-saving storage of large-format wrapping, clay or drawing papers is one of the last great challenges of our century, as anyone who has ever searched (and usually in vain) for adequate storage space in their own four walls for the mostly rolled goods knows. The latter is long, sensitive to shocks, cannot be stacked and naturally tends to roll away. A practical and attractive solution is provided by this case, which not only accommodates twelve rolls of paper or plans (up to 70 cm high) in a shock- and kink-proof manner, but also allocates a fixed place for strings and bows as well as scissors and adhesive tape in a compartment in the lid that can be opened separately. For easy filling and removal of the rolls, a front flap opens when the lid, which can be fastened with two clasps, is removed, and since the height of the removable interior partition is only 45 cm, even commercially available 50-cm rolls are not irretrievably buried. A suitcase handle attached to the lid is used to transport the container, which measures only 24.5 x 18.5 cm.
From Florence: decorative papers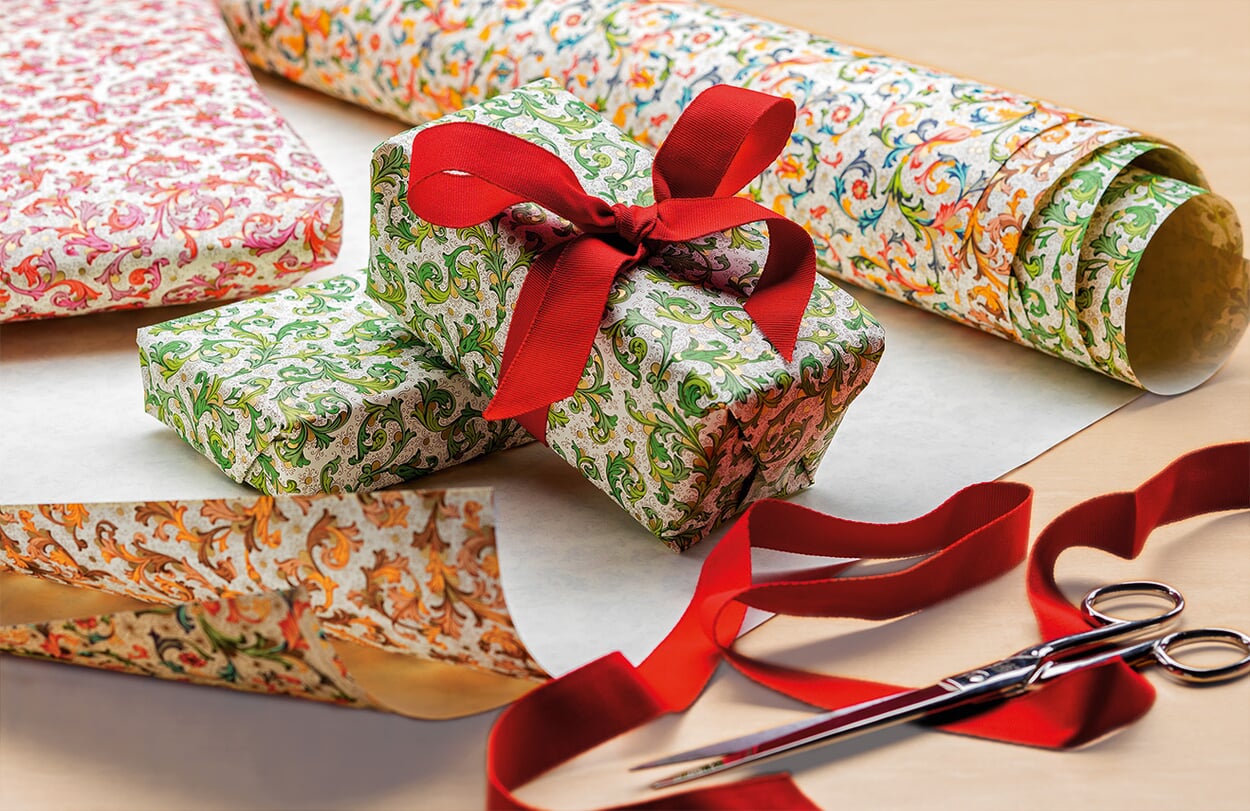 The papers made in Florence, which we regularly offer by mail order in winter - and all year round in our department stores - look back on a tradition reaching back to the Middle Ages. At that time printed with wooden stamps and plain ornamental, they were used as book binding material, to be later (and until today) also used as laminating paper for boxes or for lining cabinets and drawers. Five sheets in the largest common format 70 x 100 cm. Green, orange, blue, pink, colorful. With gold print. 90 gsm.
The container already gift in itself.
A presentee has two reasons to be happy when the packaging of his gift has a meaning that goes beyond the mere decorative character. The selection of beautiful and at the same time meaningful wrappings is in any case almost endless. For example, the container can already be a gift in itself. So why not present a (homemade) gift filled in a glass container, wrapped in a cloth or packed in a linen bag?
Matching products