Christmas decoration
Classic Advent decoration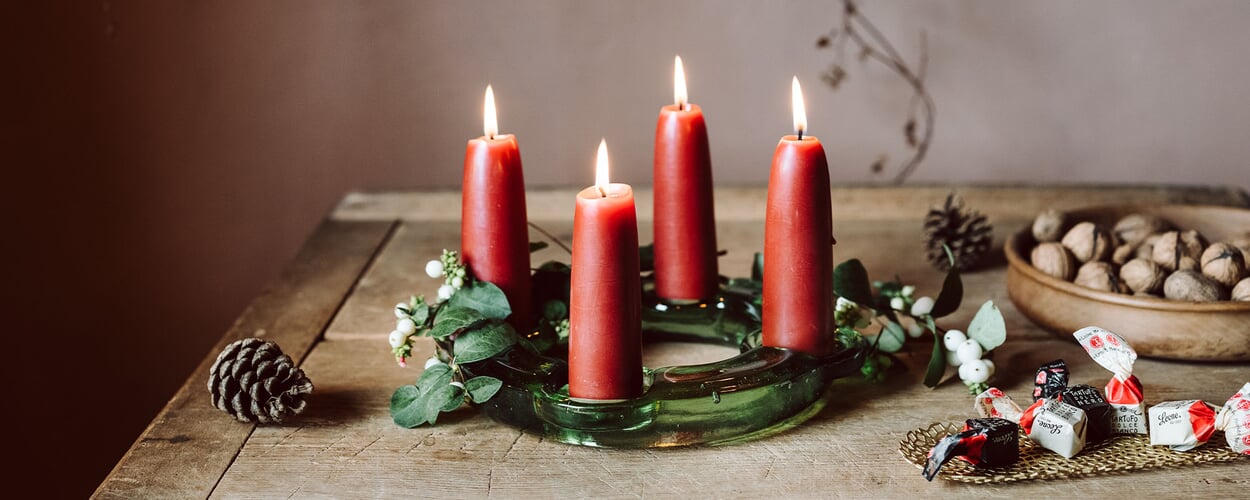 Advent decoration can be so many things. In the private sphere, it ranges from the Advent wreath or the arch of lights in the window to decorative elements, which some lovingly, others disparagingly call "Stehrümchen" (and whose quantitative dimensions can vary significantly from person to person), to the central element of Christmas, the magnificently decorated tree. Also the Christmas crib is in many places an indispensable component of the Advent season. Since there is no accounting for taste, but nothing could be further from our minds, we simply present our idea of timeless Advent decoration, which has what it takes to bring joy not only this year, but in the long run. Because it has tradition or is capable of forming its own tradition.
Herrnhut Advent Star
This famous Advent star goes back to the "Herrnhuter Brüdergemeine", a religious community of Moravian immigrants that named itself after the East Saxon community of Herrnhut founded by its members in 1722. The custom, still widespread today in Saxony and Hesse, of assembling a large star in family circles on the first Sunday of Advent, the light of which shines until Christmas, goes back to them.
Cast in bronze
These metal design works originate from Friedrich Harjes' Bremer Werkstatt, founded in 1912. Harjes worked for Heinrich Vogeler at the Barkenhoff in Worpswede for several years before setting up the workshop for object and bell casting that is now run by his grandson. The bronze objects are cast from bell bronze and thus initially have strong contours, flow forms and casting ridges. In a multi-stage machining and polishing process, the casting is gradually brought to its final shape in the workshop, before finally the surface of the candlesticks is gently smoothed in a special polishing drum over several days. After that, the objects show two things: a pronounced bronze luster and a vivid surface with the traces of bronze casting.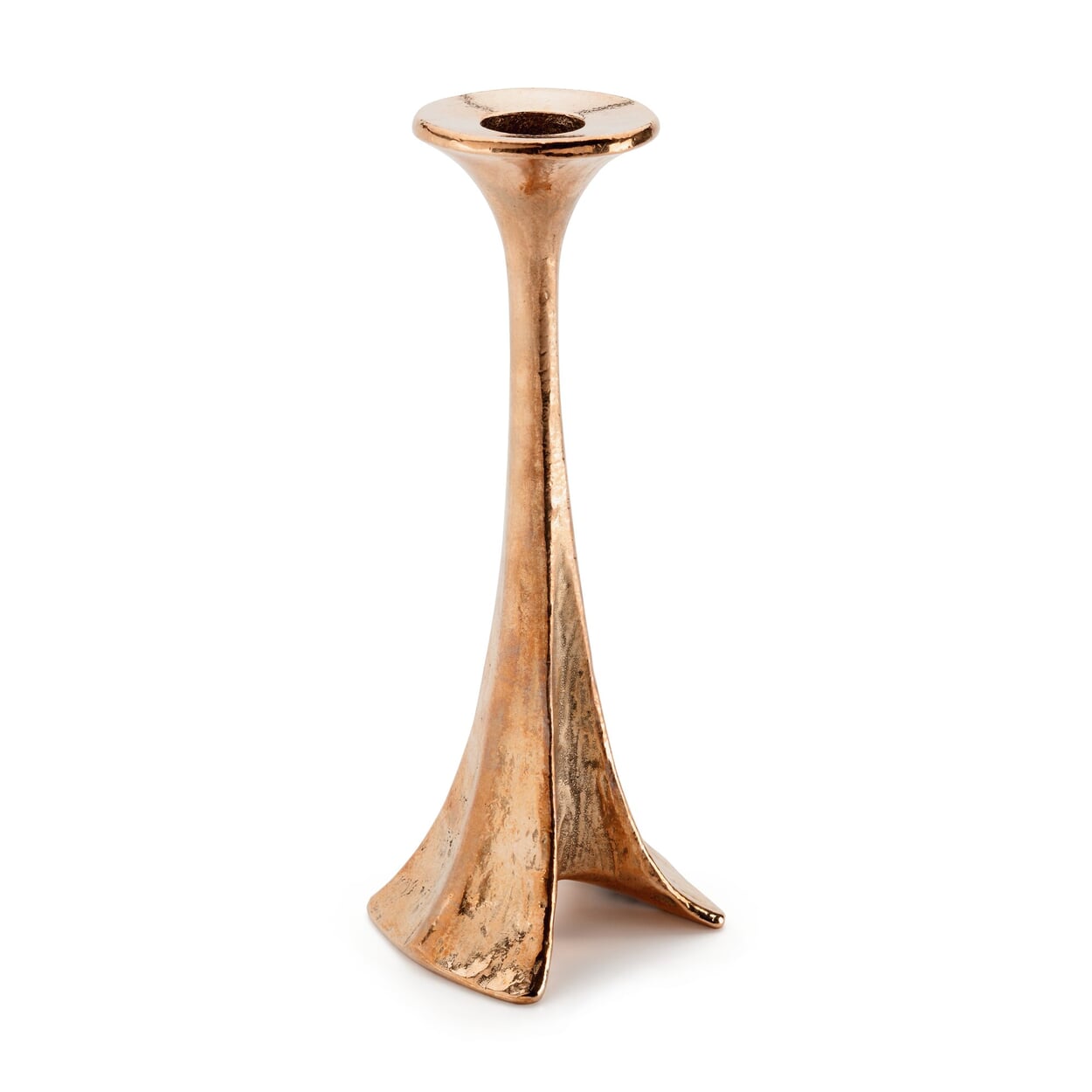 Candlestick bronze made of 90% copper and 10% tin, lead and nickel free. For candles up to 2 cm Ø. H 18.5 x W 7.5 x D 6 cm. Weight 810 g. Table lamp bronze casting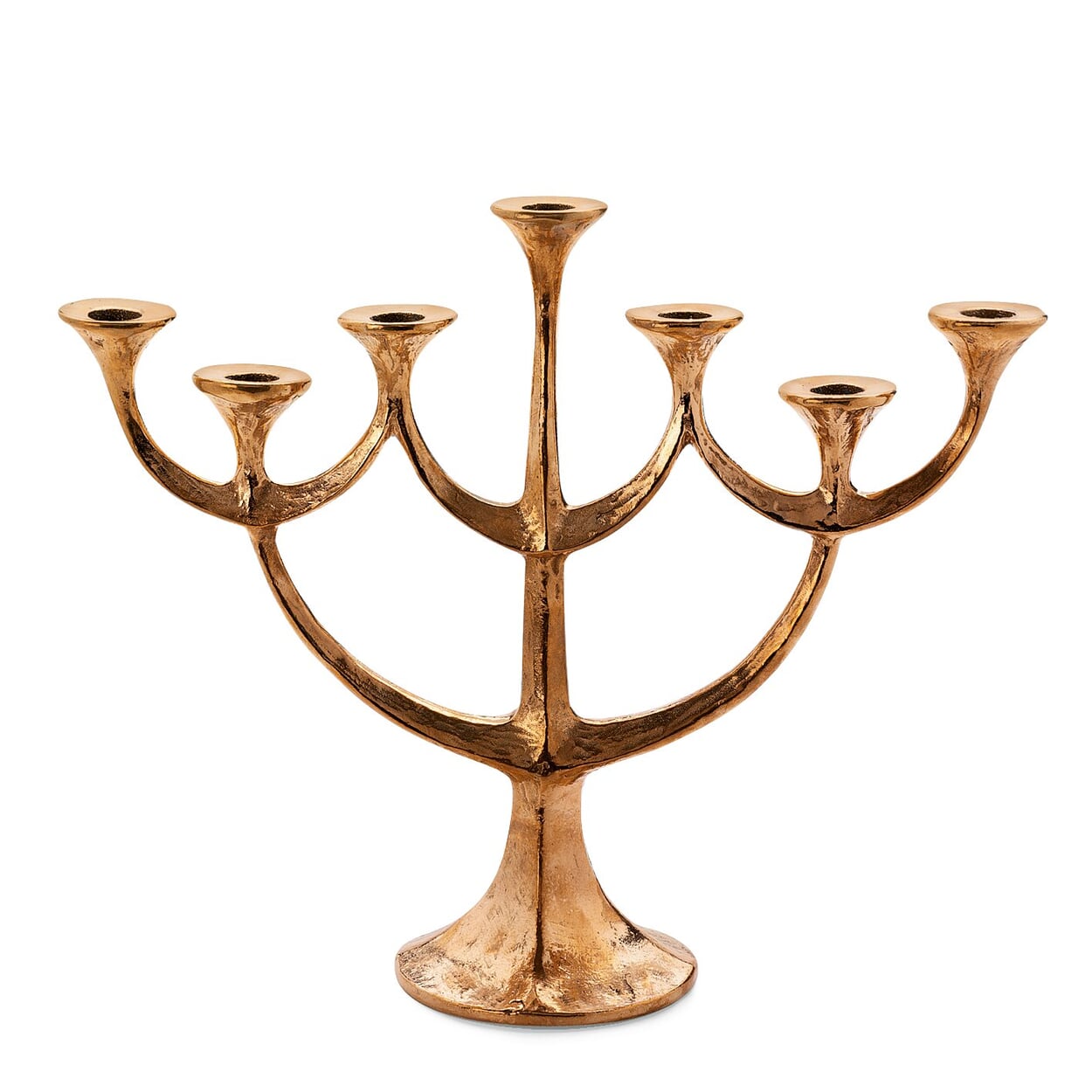 Bronze made of 90% copper and 10% tin, lead and nickel free. For candles up to 2.2 cm Ø. Height 30,5 cm, width 39,5 cm, depth 12 cm. Weight 3.7 kg. Bronze chandelier 7-flame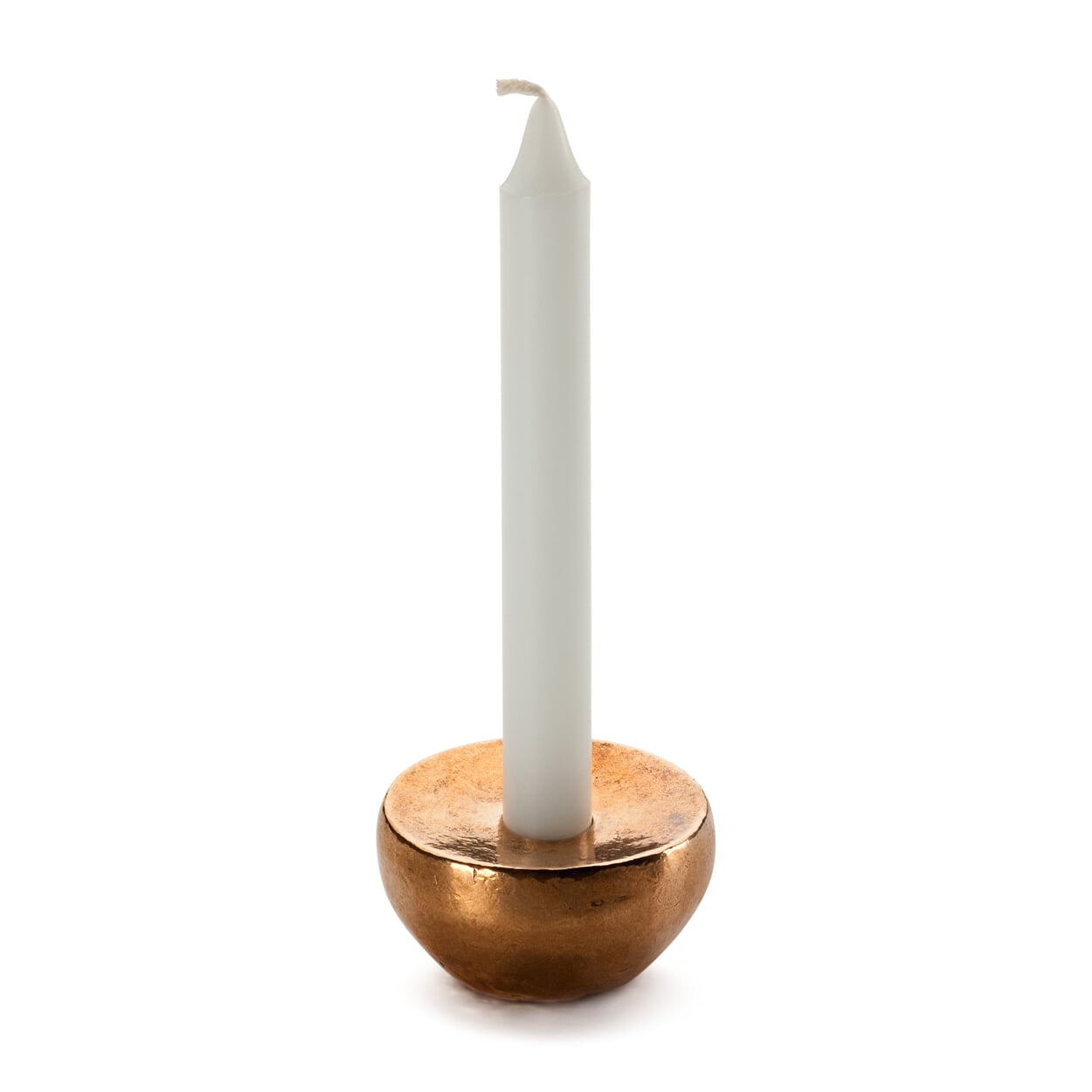 Handmade Christmas candles from beeswax
To make these tree and floral candles, their wicks are repeatedly dipped in liquid wax in very even movements; and this until the candles have taken shape. In contrast, the large pillar candles are poured into molds because of their size. The Christmas candles come from the candle-making workshop of a workshop for people with disabilities in Bavaria and are made of pure beeswax. The candles are made of wax dyed with red pigments and have a matte red patina, which is a sign of their high quality. The short tree candles we also offer uncolored.
Almost with on-board means: Home-made oil lights
Light is elemental: Creation itself begins with the words "Let there be light," and the taming of fire is considered mankind's earliest cultural achievement. One of the oldest artificial sources of light is the oil light, which has survived to the present day not only thanks to its pleasant light. It is popular above all because it is easy to make - almost with the means at hand. A suitable vessel for the oil can be found in many forms in the domestic inventory, because ultimately any smaller heat-resistant glass is suitable for this purpose, which, moreover, after use as a light vessel (and subsequent washing up) can again serve its original purpose in the kitchen. Also available is the fuel in the form of vegetable oil. This is - unlike petroleum-based lamp oils - not only inexpensive and non-toxic, it is also conceivably safe to use, as it does not burn without an additional wick.
What to add: wicks and floats.

Such an oil light is ready for use in a few simple steps: You fill a suitable vessel with water and put a finger's width of pure vegetable oil on it. Then you put a wick in a cork float (which is always used) and place it straight on the oil surface before igniting the wick tip. With only 10 ml of oil, the floating wick will burn for two hours, so with a liter bottle of salad oil, it will burn for around 200 hours. There is practically no soot, no smell and only as much carbon dioxide as was bound in the plants as they grew. When the wick is used up, it is simply replaced. We offer short night light wicks made of cotton yarn, coated with kerosene and beeswax, as well as three-bladed cork floats by Glafey from Nuremberg. Both have been manufactured since 1867 and are - as the manufacturer still trumpeted to the world at the beginning of the 20th century - "To be had in every better store." The fact that they are still around after more than 150 years vouches for their quality.
Recommended Topics

There are two serious tree decorating traditions. The first comes from the Biedermeier period, the last tasteful epoch of the past 200 years. The Biedermeier tree decorations always consisted of only a few pieces: apples, gilded nuts, brass and painted pewter figures, wooden Erzgebirge toy miniatures and pastries.
View more

Have you ever received a self-made Advent calendar? Then you know how great the joy is about it and you can guess how much time and also ingenuity it takes to create an Advent calendar.
View more