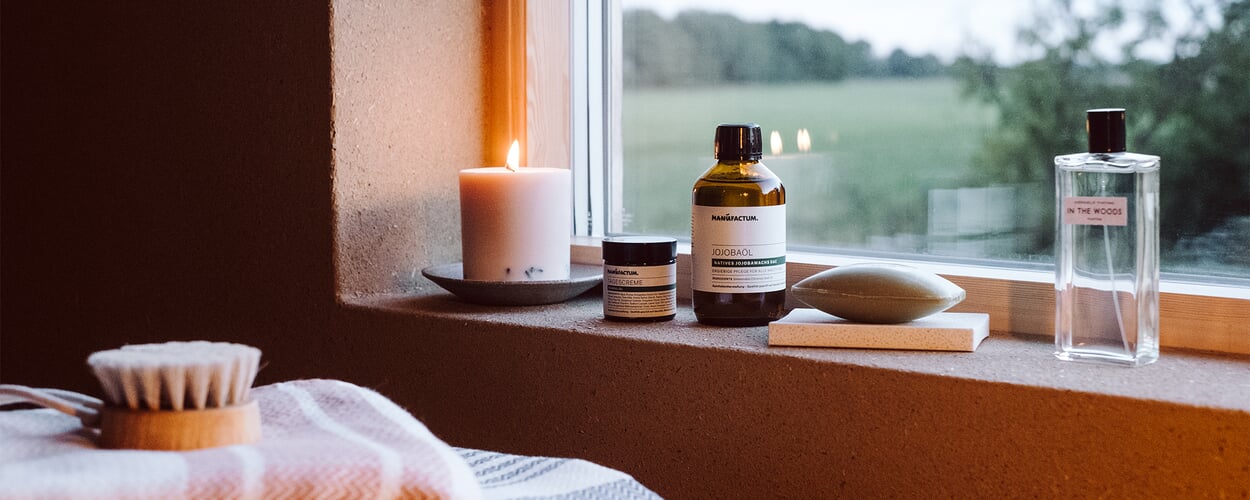 You don't even have to leave the house for a little wellness vacation. Because even in your own four walls, you can really let yourself be pampered by our care products. A relaxing massage, a fragrant, muscle-soothing bubble bath, a gentle exfoliation and rich care from head to toe - the day already gets a friendly face.
Soothing massage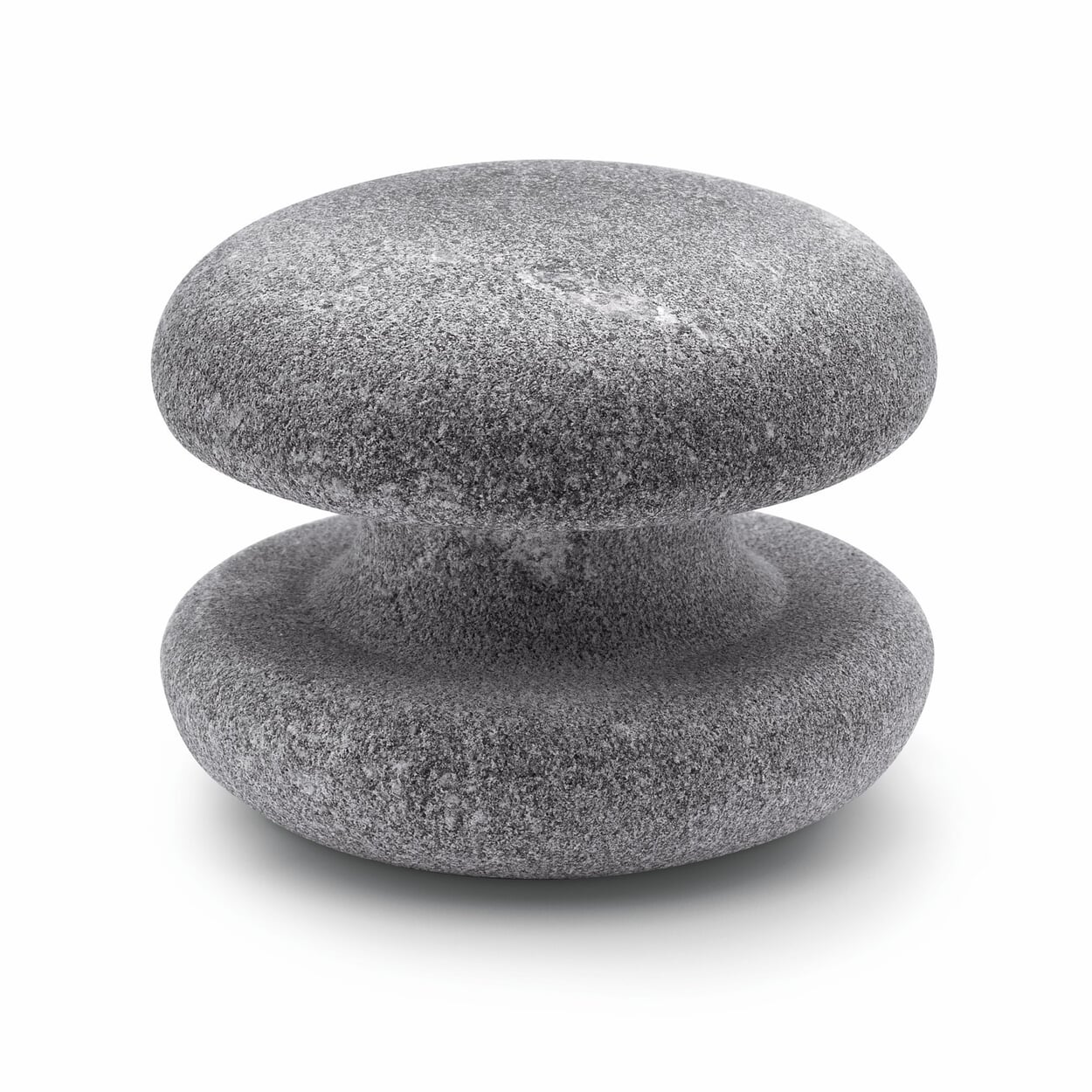 Finnish soapstone was formed during the folding of the Karelian mountain range. In the process, it developed a special toughness that makes it fireproof and at the same time easy to work with. In addition, it is an excellent heat accumulator, which makes it ideal for use as a massage stone. Before using the stone for massage, place it on the sauna bench or put it in a heat-resistant container and pour boiling water over it. When the water has cooled down enough for you to remove it with your bare hand, put some massage oil on your skin and massage it in with circular, calm movements of the stone.
Design with function. The Organic Company
The Danish textile label "The Organic Company" is not only committed to good, functional design, but also to the responsible use of the environment and resources. In order to be able to implement this, founder Joy Vasiljev uses only cotton from controlled organic cultivation for her textiles. Even the sewing threads are not made of polyester or nylon, as is usually the case, but of cotton, just like the fabric. Since 2010, she has also had all textiles certified according to the Global Organic Textile Standard (GOTS), so you can be sure that the articles are not only made of environmentally friendly material and dyed, but the entire production chain is controlled and it is ensured that the workers produce under fair conditions.
Concentrated and fragrant. Essential oils