Luggage
Our premium-quality luggage reliably protects content against dirt, moisture and – if hard-shelled – damage. Some of them still handcrafted, our bags and cases are roomy, robust and made exclusively of hard-wearing materials such as folded ... Read More
Ideas & Advice
High-Quality Travel Luggage. More Time for What's Really Importan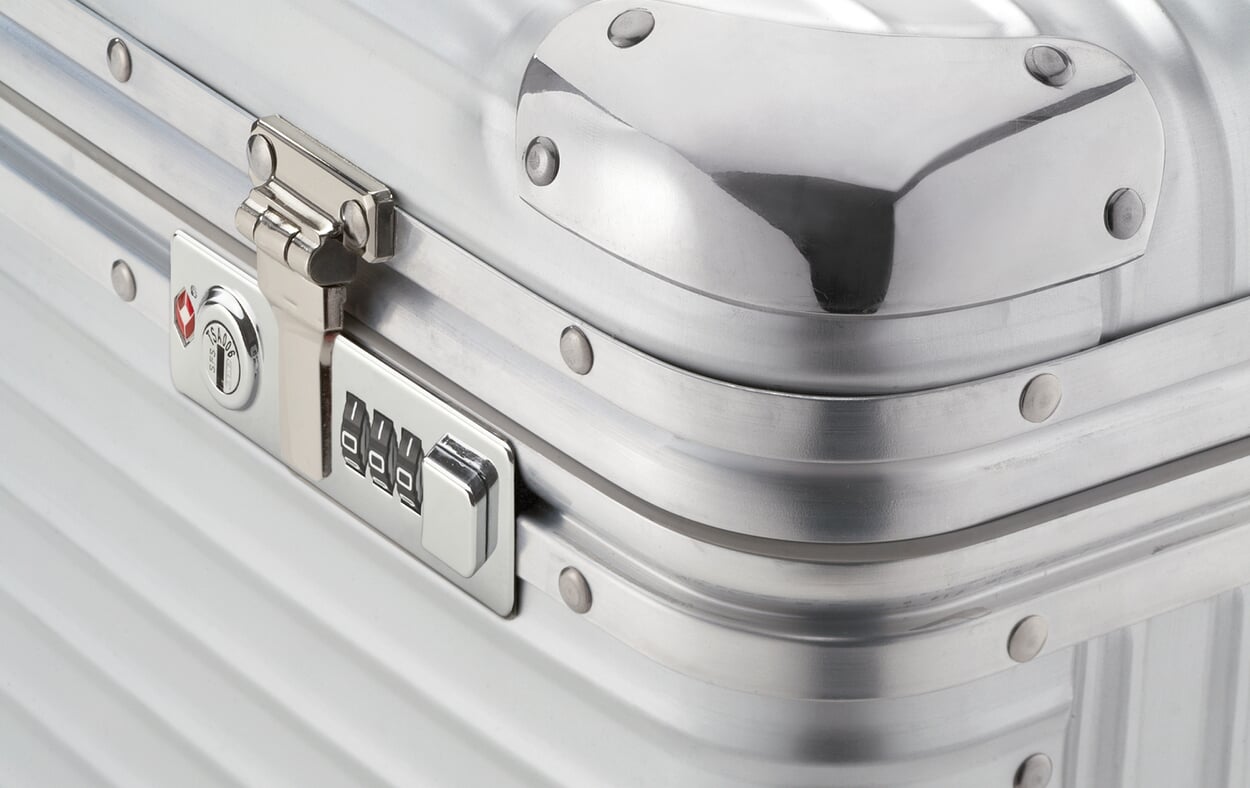 Our premium-quality luggage reliably protects content against dirt, moisture and – if hard-shelled – damage. Some of them still handcrafted, our bags and cases are roomy, robust and made exclusively of hard-wearing materials such as folded aluminium, waxed canvas or softly milled leather. High-level craftsmanship guarantees not only the durability of your travel companion, but also makes travel bags, suitcases and backpacks comfortable and easy to carry. Allowing you to concentrate on what's really important – your holiday, business partners, or your itinerary. Ideally, clothes arrive at destinations crease-free thanks to inside pockets, compartments, dividers and tension straps that keep everything perfectly in place. Also noteworthy are the little details and special features that distinguish good-quality from great quality luggage.
Straps and handles.
High-quality carry handles and telescopic handles are securely attached and stable even when fully extended. The padded handle is comfortable to hold and has no sharp edges. Telescopes are made of aluminium rather than plastic. The handle length can be adjusted to the user's height, preventing bags from bumping into heels. The craftsmanship of handles and straps and their secure attachment to the bag itself also determine the quality of our travel bags. Straps and handles like these never tear – even when luggage is a little heavier than usual.
Wheels.
High-quality wheels have a core made of aluminium, rather than hard plastic and come with soft rubber coating. Ideally, they are replaceable. They are designed to carry heavy loads, turn around their own axis and are positioned on the outer corners of the case. Otherwise, quantity is what counts here: Four wheels are better than two. And if they're big enough, they roll smoothly even over bumpy surfaces.
Zips.
If a zip breaks, that's usually the end of the bag or suitcase's life. This is why high-quality zips must be made of robust metals and sewn on multiple times. Manufactured in such a way, bags can be done up and undone effortlessly, and zips last indefinitely. If damage does occur, it goes without saying that we will see to it that it's repaired as quickly as possible.
Locks.
Sturdy combination locks are the best way to keep bag contents safe. Be sure to choose a TSA-approved lock which customs officials and airport security can unlock with a special master key. Otherwise, your lock may simply be broken open and you will not be entitled to compensation.
Hard shell or flexible? The purpose determines choice of bag
A journey usually begins not just with a longing for faraway places, but with a list of things that have to be done beforehand. One of them is deciding which bag to take. A trolley case on a trekking tour through the jungle, for example, would be as inappropriate as a travel bag full of fragile souvenirs in the hold of a plane. Ask yourself three questions and you can soon find out whether a suitcase, backpack or holdall will be your best travel companion on your next holiday:
How long are you on holiday for?
Where are you travelling?
What type of transport have you chosen?
If you know the answers to these questions, you will reach for the best type of bag almost automatically. After all, each bag is inherently suited to a particular type of travel. To make it even easier for you to decide, we have summed up the pros and cons of individual bag types for you in the following.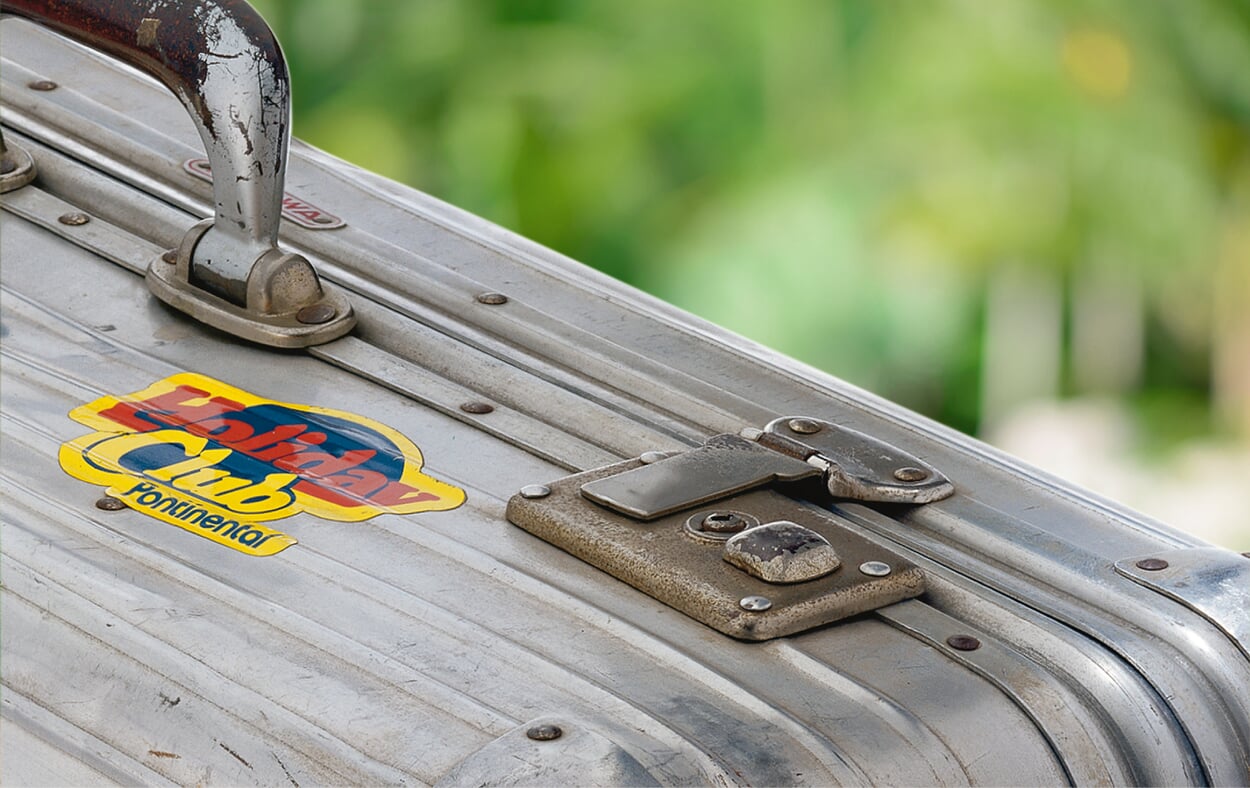 The suitcase
Coming in various sizes, suitcases are per se suitable for all kinds of destinations and seasons. Cases made of robust materials with integrated locks are the best kind to protect belongings. Given that most are now fitted with wheels, they are also easy to transport – as long as the ground is even. Clothes can be neatly packed into suitcases; some even come with integrated coat hangers. However, suitcases can be relatively heavy even without content and they have fixed dimensions, which might mean additional costs if you are flying.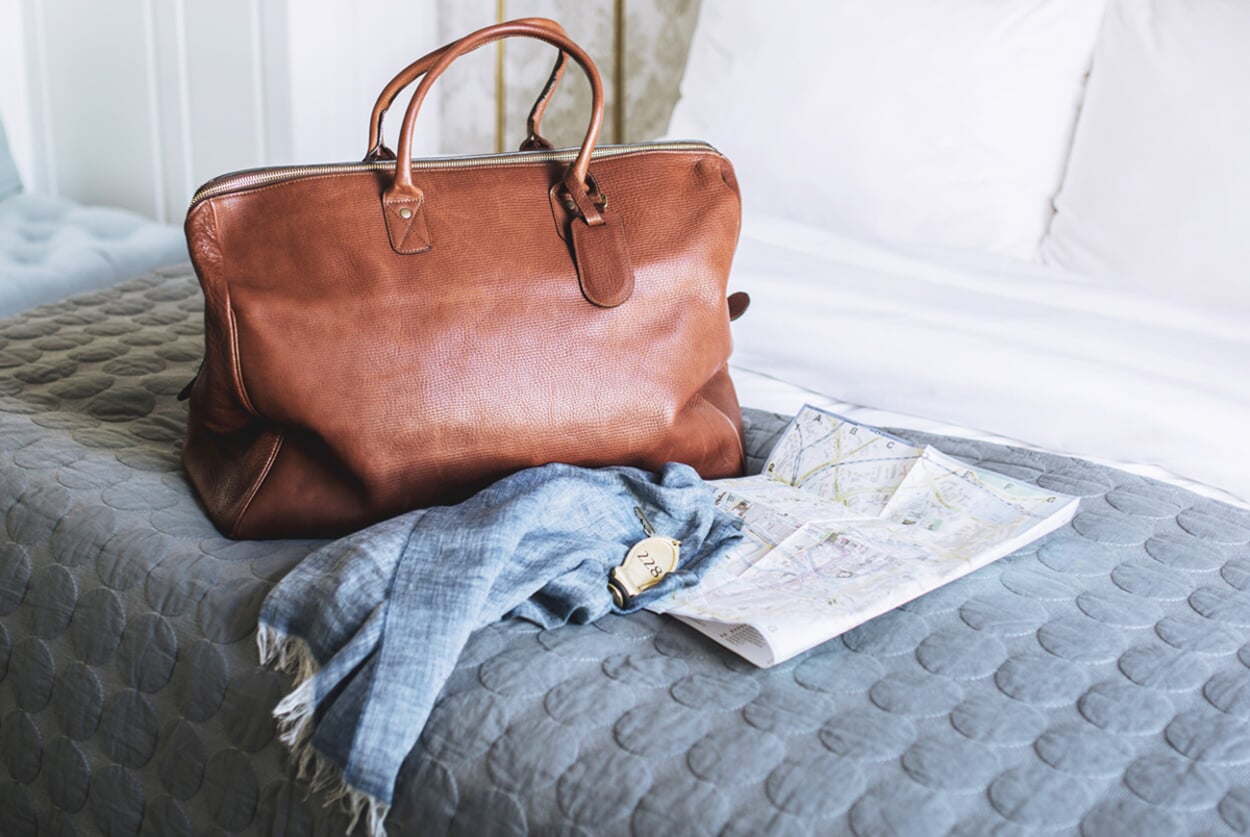 The travel bag
The travel bag, sometimes referred to as a "weekender", is particularly useful for weekend breaks and short getaways, as the name suggests. Although as roomy as a medium-sized suitcase, it's lighter in weight and more flexible – and passes as hand luggage on planes. It's also easy to carry slung over your shoulder for short distances. Clothes, though, are likely to get more crumpled than in a suitcase and fragile souvenirs have much less protection.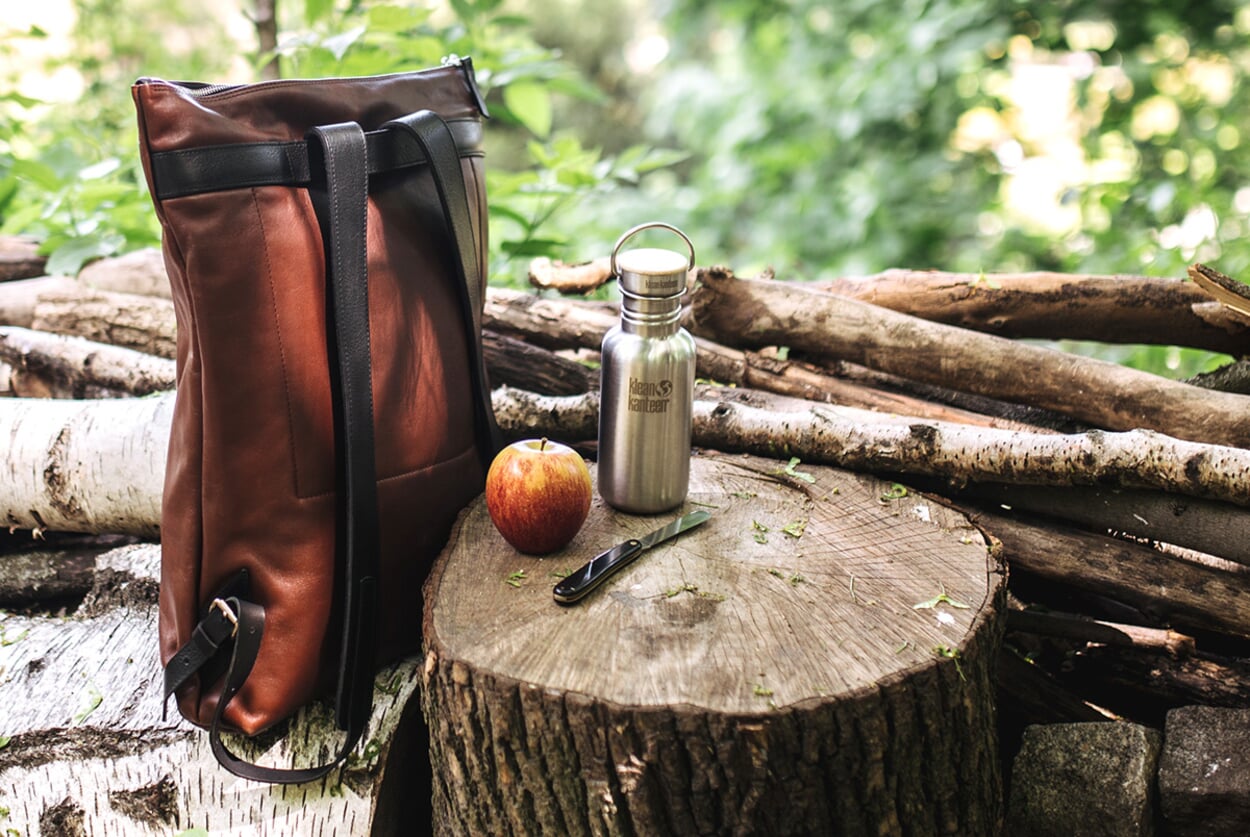 The rucksack
The rucksack is perfect for adventurers or hikers trekking from one stop to the next. You can carry what you want while keeping your hands free, which might be useful in the great outdoors. Even longer distances can be covered on foot with a rucksack on your back. However, keeping contents neat and tidy is more difficult than in a suitcase or travel bag. And when it comes to weight, remember that shoulders and back will eventually feel the burden of everything you take with you.
The evolution of luggage. Case history.
As philosopher Alain de Botton poetically put it: "Travelling is a constant reminder of all the things in the world that we marvel at." This is a very modern perspective, however. The journey to the way we travel today was a very long, slow and muddy one. Stone Age hunter Ötzi had to trudge across the snow-covered South Tyrolean Alps carrying a backpack made of hazel rods and animal hide. Merely for the sake of survival, we should add. At that time, travel was a perilous undertaking and one to be avoided at all costs. Even in the Middle Ages, people still wrote their wills before venturing out on foot, their provisions packed into a bundle, along the "king's highways", the main traffic arteries at that time.
Discovering Europe. Between wolf skin knapsack and grand tour.
It wasn't until the 18th century that Europe's wealthy upper classes started to discover the pleasures of foreign places and cultures. Educational trips became fashionable, and grand tours of Europe's most important capitals awakened the desire to venture further afield. Well-heeled travellers like the German idol Goethe journeyed by coach – taking with them their own bedding and dome-topped trunks designed to stave off rainwater. The less affluent had to make do with traditional wolf skin knapsacks to carry their worldly goods – a change of clothing and medical supplies.
Desire for discovery. Steam power makes it possible.
The advent of trains and steamships ushered in the era of luxury travel in the 19th century. Advancing mechanisation brought mobility. And speed. It was only then that the pleasures of travel and joys of discovery and exploration really took hold. Expeditions to exotic destinations were planned. Europe had become too ordinary. Cairo and Constantinople (now Istanbul) were now the preferred destinations of those who could afford to travel. The cylindrical trunk became obsolete; stackable, rectangular shapes that could be piled on top of each other in luggage wagons became the norm. Numbers, size or weight were not an issue – several trunks per passenger were no rarity. Some even boarded the Orient Express with their own tea set – packed in a special travel case to ensure its safe transportation. But for many years to come, until well into the 20th century, every new case continued to be custom-manufactured. Film divas like Marlene Dietrich were known for going completely overboard with their luggage. She sometimes travelled with 80 hat boxes and suitcases, the largest of which – huge, grey-coloured wardrobe trunks – she affectionately referred to as her "elephants".
Holidays for everyone. Luggage as a consumer good.
It wasn't until the 50s, the years of the economic miracle, that travel became a popular recreational activity for all sections of society. Custom-manufactured luggage disappeared to make way for mass-produced cases sold in a range of prices and qualities. Luggage became a consumer item, one we take totally for granted when the travel bug bites today. Only one small thing has changed: Heavy cases aren't carried any more, they're pulled. When cobblestones started to disappear from streets in the 70s and road surfaces and railway platforms finally became more even, more and more suitcases were fitted with wheels. This simply hadn't been worth it before.
Well insured? What happens if your case is damaged or lost?
High-quality, robust cases have a price – as do their contents. But sometimes things don't work out quite as you plan. Your precious suitcase is returned to you dented or scratched. Or if you're really unlucky, it might not be returned to you at all.
Anyone who tries to defy Murphy's Law or similar eventualities by taking out baggage insurance, should be warned. Consumer advice centres consider them an unnecessary expense rather than a help. They conclude that they are too disproportionately expensive and in the event of a claim offer few or no benefits at all – usually because a "gross negligence" of the luggage by the owner is often determined. Put plainly: You looked up briefly and didn't have your luggage wedged firmly between your legs! But even if you're one of the rare humans who can sit for hours with a suitcase between your legs, you will usually only be offered compensation at the current market value of your lost belongings. All other restrictions are laid out in the small print of your insurance policy.
Fortunately, there are other options. For example, if you have a home contents insurance, this usually also covers travel luggage. Since 1992, the term "off-premises coverage" has been included in almost all such policies. On flights, responsibility for luggage lies with the airlines. Rail, shipping and bus companies can also be held liable as long as you can prove that the company is partly responsible for any damage. In the case of package tours, the tour operator is your first point of contact. Baggage damage is considered a travel-related deficiency and may entitle you to a partial refund. Whatever the case:
Report the damage immediately.
Always make contact in writing.
Keep all receipts and travel documents.
And despite the annoyance, don't forget: The most important thing you're taking away with you is a happy heart. So wherever you're heading: happy travels and bon voyage!