Hang out neatly - the little basics of balcony boxes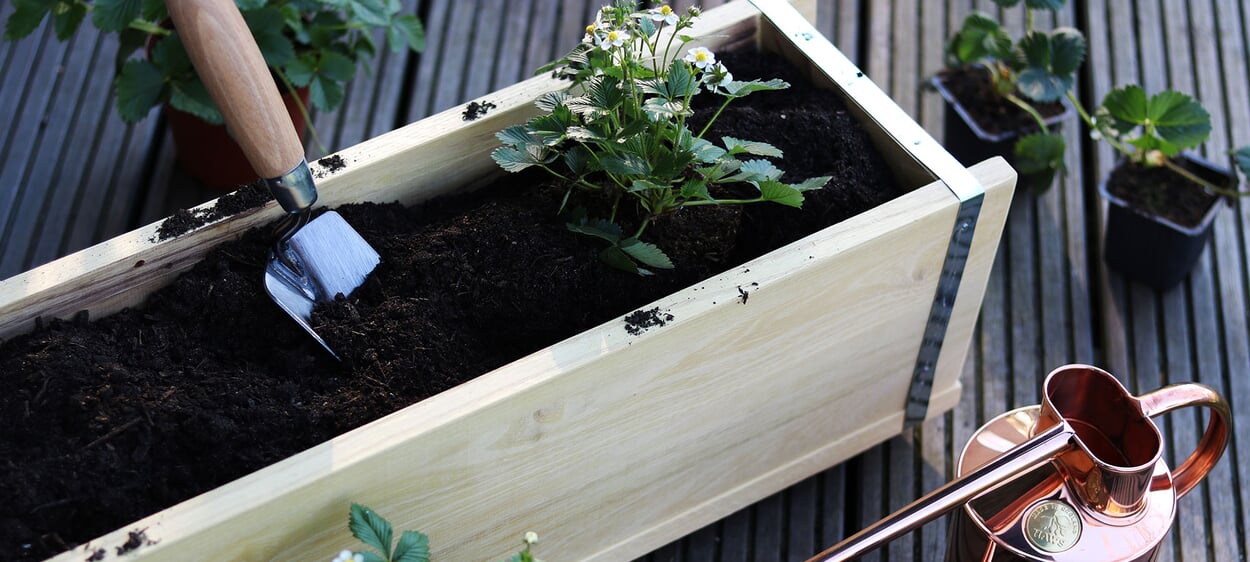 The balcony gardener has a hard time. If the neighbor on the first floor with access to the garden can draw from the full range in terms of planting, the floor dweller must practice restriction and distribute his crops on balcony boxes and tubs. Cultivated is something else - or is it? But woe betide anyone who does the smallest gardener an injustice. Creating an adequate habitat for plants and flowers in a confined space is perhaps more challenging than performing the same feat on sprawling properties. At first glance, the choice of plant containers may seem secondary or a mainly fashionable issue, but on closer inspection, the appropriate balcony box turns out to be the be-all and end-all of successful cultivation.
Balcony boxes at Manufactum
Anything but insubstantial. The question of the material.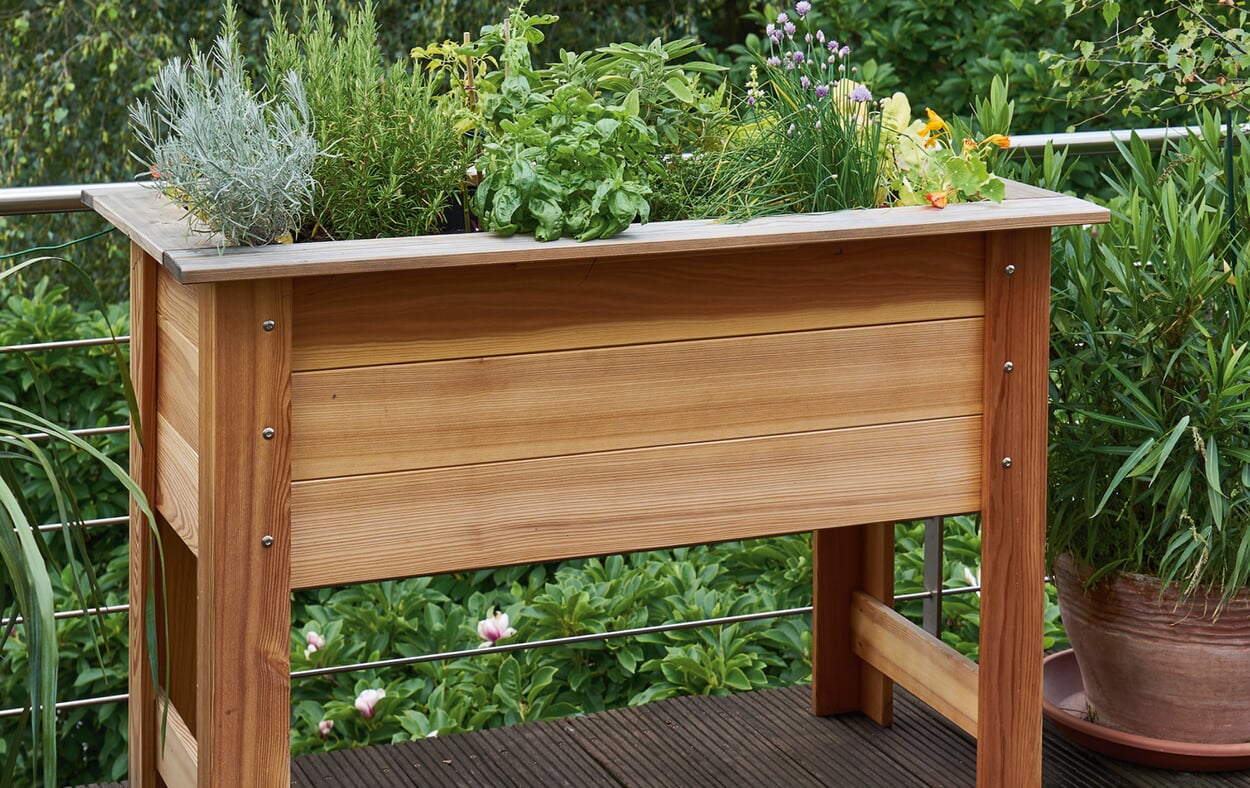 Let's not kid ourselves: The classic among the flower boxes captivates (or not) with its simple plastic appearance. Such a simple specimen may have its raison d'être from a purely practical point of view - after all, plastic is the lightest alternative and also quite inexpensive to buy - but from an aesthetic point of view, all its competitors are indisputably superior. A balcony designed close to nature with a rustic touch wins through the use of wood. Our balcony box made of robinia wood is internally fireproofed for the purpose of longer durability, but should nevertheless be protected from rot and deformation of the wood by a suitable inner container or a foil insert. We also recommend that the foil be provided with small holes to allow excess water to drain away. If you already own plastic flower boxes, you can help the look with the help of our fir wood trim. Both products are left untreated and will show traces of time in the long run, because we consider natural patina a design element, not a flaw. If you appreciate durability in balcony design, reach for galvanized planters, which on the one hand stand out for their durability and resistance to weathering, and on the other hand know how to impress with their timeless appearance. In its interaction with the plants themselves, zinc can be both a benefit and too much of a good thing. As a nutrient, the trace element is elementary for all living things and thus also indispensable for their native biotope, but for some plants an oversupply, as provided by the balcony boxes, can also be harmful. In case of doubt, a plastic insert serves as a protective bridge. Despite its simple beauty, the flower box made of Eternit - a real heavyweight among planters - is rarely encountered. Formerly considered to be an asbestos pest, fiber cement is now free of pollutants and completely harmless to humans and plants. In fact, the material even offers tremendous benefits due to its nature and should be considered as an option when making a new purchase. Eternit balcony boxes are breathable, can drain excess moisture to the outside and thus prevent waterlogging. Moreover, the evaporative cooling protects plant roots from any overheating, which is particularly relevant on south-facing balconies, but also benefits sensitive plants in other locations. Whether with water storage, for all those who can not constantly keep an eye on their planting, or even in the basic variant - Eternit balcony boxes live up to their name and are a purchase for eternity.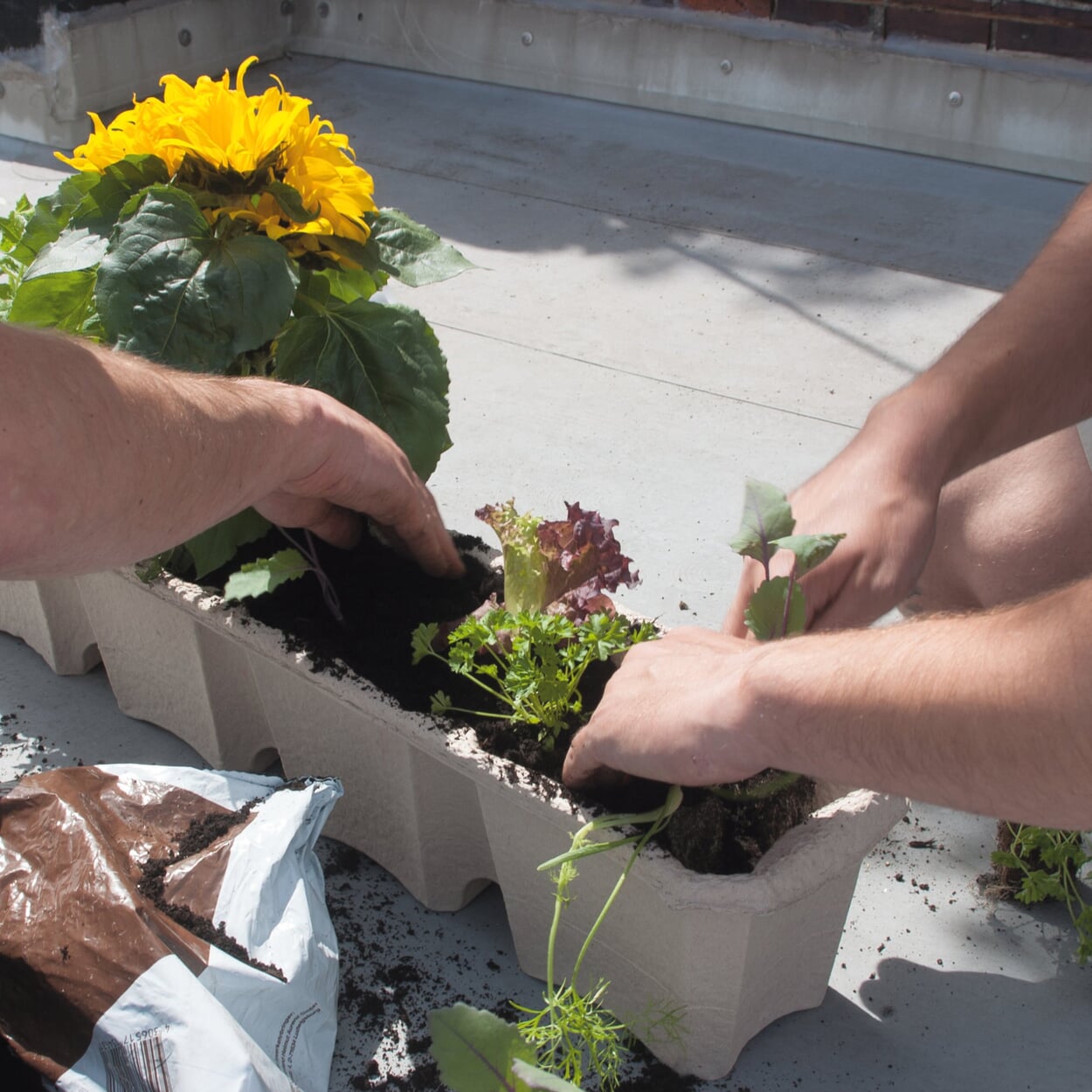 Flower box from waste paper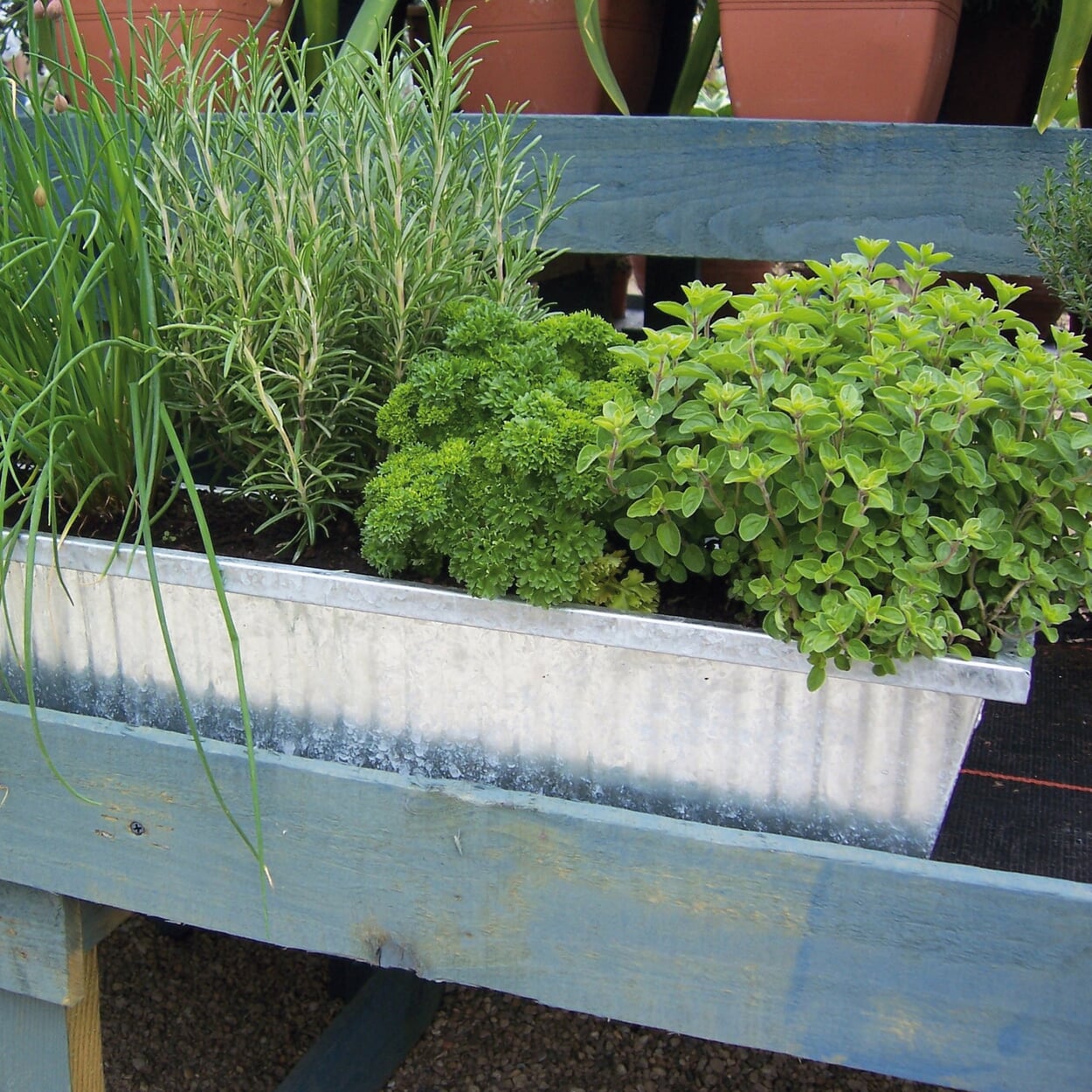 Galvanized steel balcony box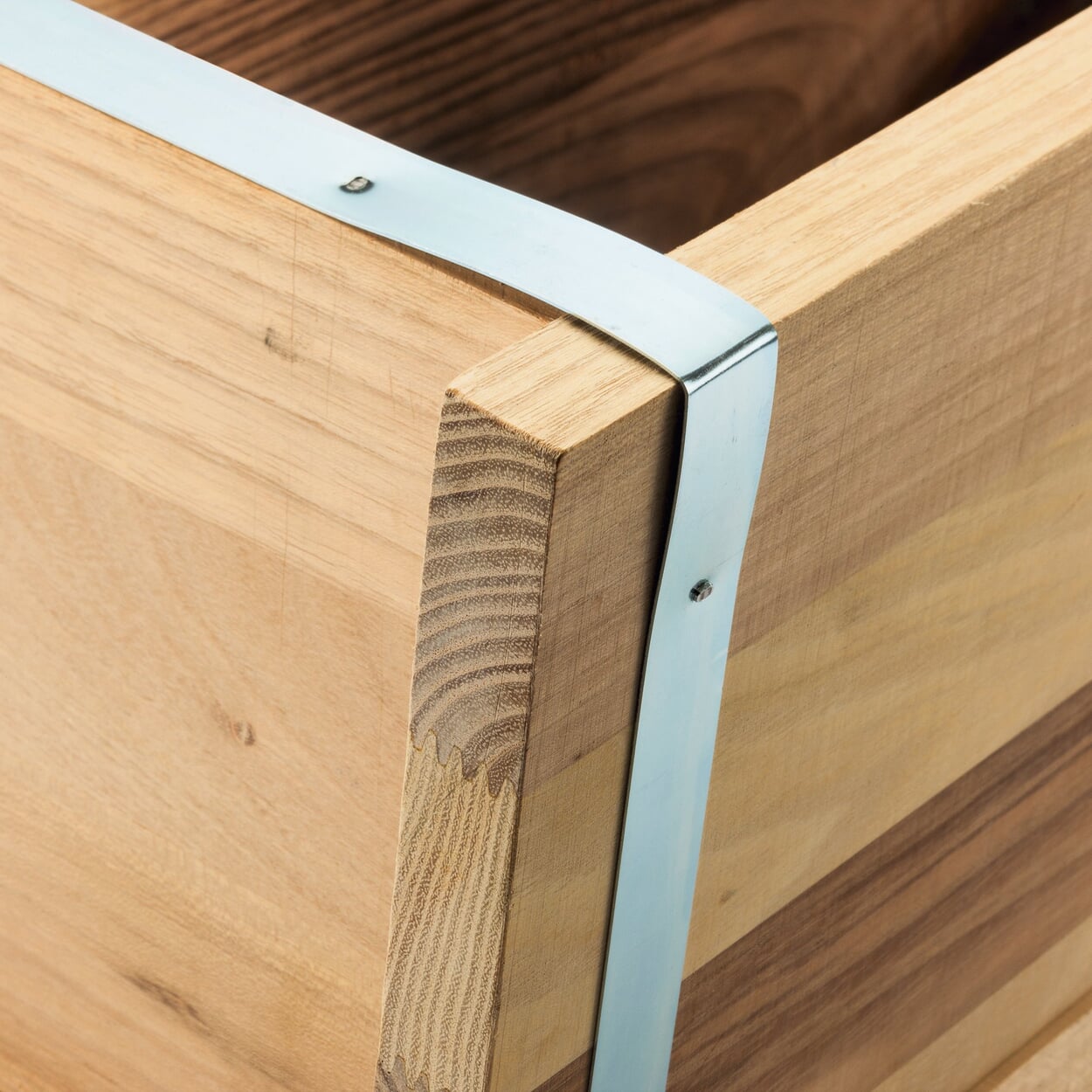 Keeping balcony boxes in line.
If the choice of flower boxes is still primarily based on aesthetic considerations, it should be purely practical for the holders, because they have to withstand quite a bit. When the weights of the balcony box and wet soil add up, depending on the size, they add up to many kilograms, and neither the fastening nor the railing have unlimited load-bearing capacity. In addition to the maximum load weight, your attention should also be on the fact that the brackets are adjustable in width and can be individually adapted to the dimensions of your balcony. It goes without saying that a round railing follows different rules than a square one. In the Manufactum assortment, we offer solutions for both types of railings - all of them are steel-hard and powerful.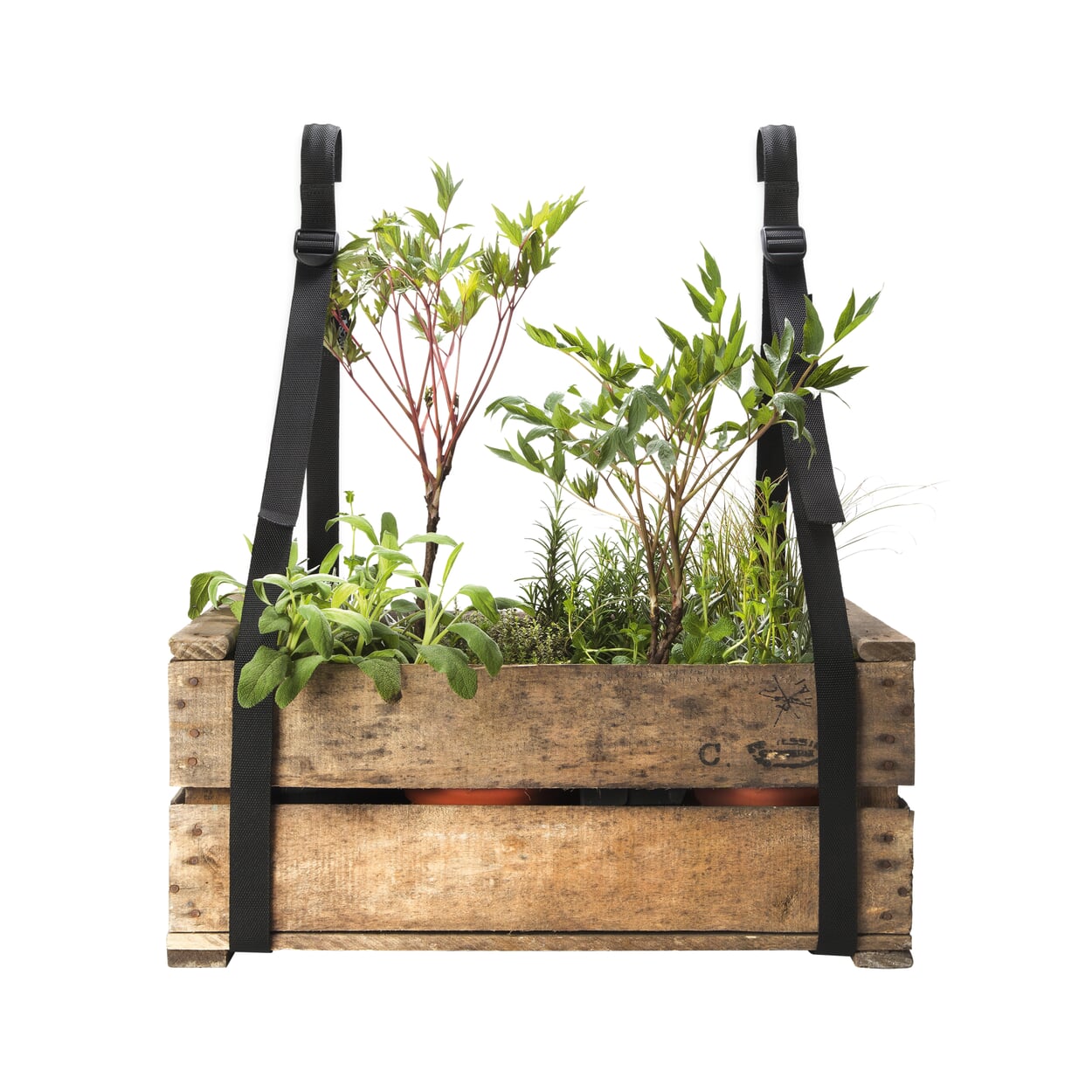 For individualists, MAGAZIN also has risers in its range that can be used to transform wine crates or other containers not used for their intended purpose into flower boxes in no time at all. No matter which variant you choose: While the balcony box is relatively indifferent to whether it is in the balance or not, a crooked attachment may well have troublesome consequences when watering afterwards. If the slope is too great, substrate can be washed out or - in the case of a hardened earth surface - water can run off without penetrating. By the way, we have compiled tips for the correct planting of your balcony boxes - whether in spring, summer or fall - for you in our Manufactum Garden Year. After all, only the boxes should be able to hang, not the plants.
These products might also interest you