Barbecue
Barbecue season. Cooking in the garden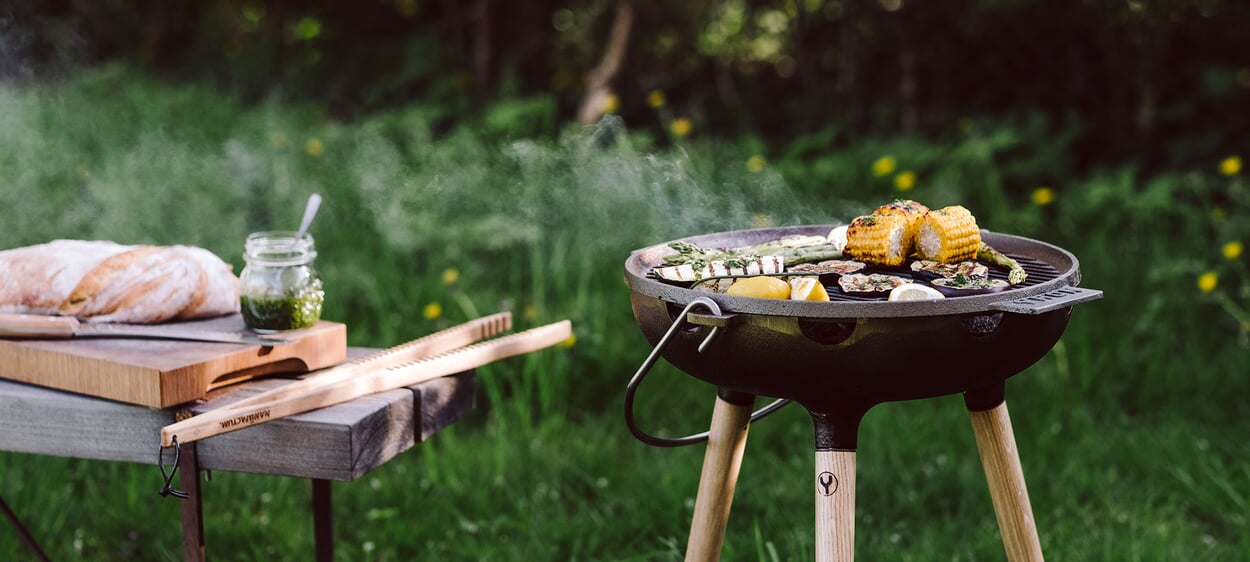 As soon as the weather promises sun, everything moves outside. Breakfast is eaten on the balcony and dinner on the terrace. On such occasions, it is even more popular to prepare all meals in the open air - although it does not have to remain with the barbecue alone. Versatile to use is our cast iron garden grill, which can also be used as a fireplace, but with its 170 kg weight it certainly needs a fixed location. The stainless steel swivel grill, on the other hand, can be transported and is even supplied in a packing bag, yet still offers enough space to provide a larger party with classically grilled food.
Environmentally friendly barbecue with briquettes from olive pomace
In Germany alone, 300,000 tons of barbecue charcoal and barbecue briquettes made of wood are consumed during the season. About two thirds of the basic material used for this purpose is cleared under questionable conditions in the tropical forests of South America. Often, however, imported wood from Eastern European beech forests is destroyed for the production of these inexpensive mass products, for a charcoal whose utility properties are not even particularly outstanding. Quite different is this product, which is obtained from natural waste in a resource-saving way To the product
Recommended Topics

This garden furniture is usually used only in pubs and restaurants with outdoor catering: here it is a unique investment due to its robust workmanship - the chair will last for decades. For us, it is planked with weather-resistant Robinia wood. It is first coated with a pigmented primer, which among other things improves UV protection; then an intermediate sanding is carried out.
View more