Manufacturer
Beer garden furniture from Elefant. For us with robinia wood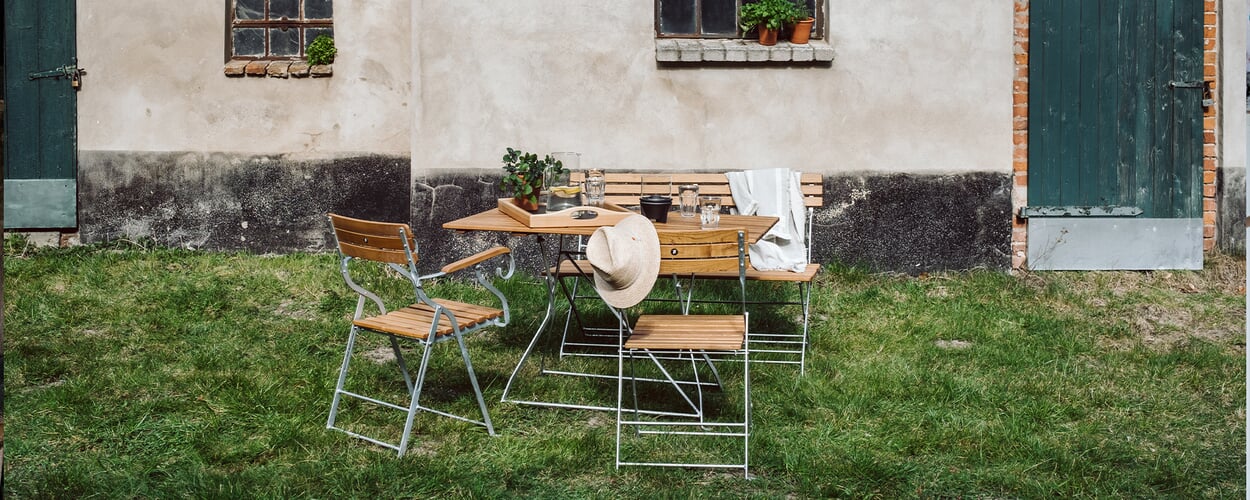 This garden furniture is usually used only in pubs and restaurants with outdoor catering: here it is a unique investment due to its robust workmanship - the chair will last for decades. For us, it is planked with weather-resistant Robinia wood. It is first given a pigmented primer that improves UV protection, among other things; then an intermediate sanding is done. Finally, the wood is oiled, which protects it from graying for a while. Those who do not want to accept the graying even after this can counteract it with wood care products.
"Elephant proof": gardening chairs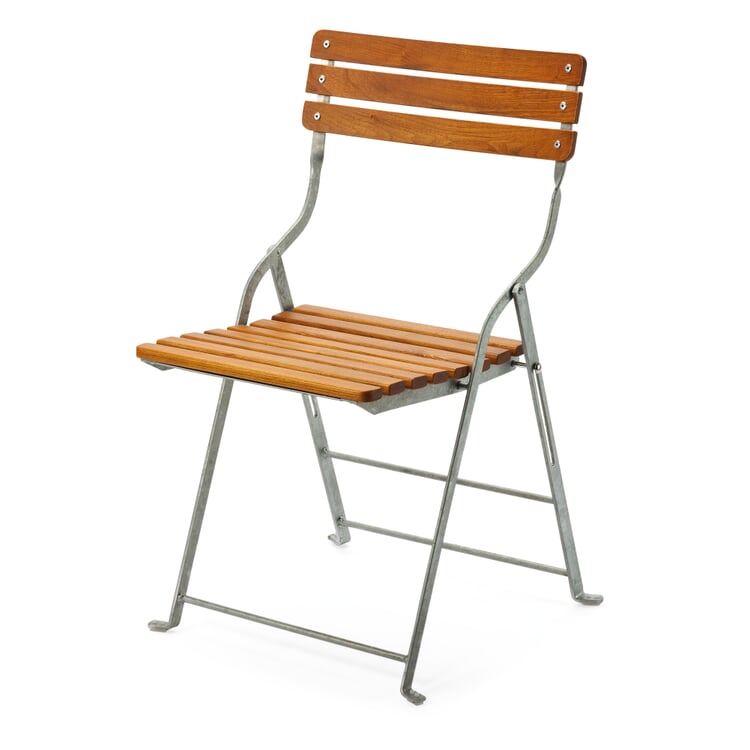 The solidly finished frame uses 6 mm strip steel protected with a hot-dip zinc coating - it provides much better and more lasting protection against corrosion and hard knocks than powder-coated frames. The table and chairs can be folded and stacked. The feet are equipped with removable plastic studs to protect delicate floors.
The materials of our garden furniture
In the selection and development of our garden furniture, we pay particular attention - bearing in mind the extreme conditions to which it is exposed - to the nature of the materials used. Metals are adequately protected against corrosion, if not stainless, and in the selection and processing of wood we focus on the obvious: particularly weather-resistant woods grown far from the tropics (!) defy the weather even without additional surface protection - a caring oil-based treatment serves rather to protect against graying, i.e. the appearance. And varnish is only used where the character of the respective furniture dictates this.