Manufacturer
Krumpholz. Forged garden tools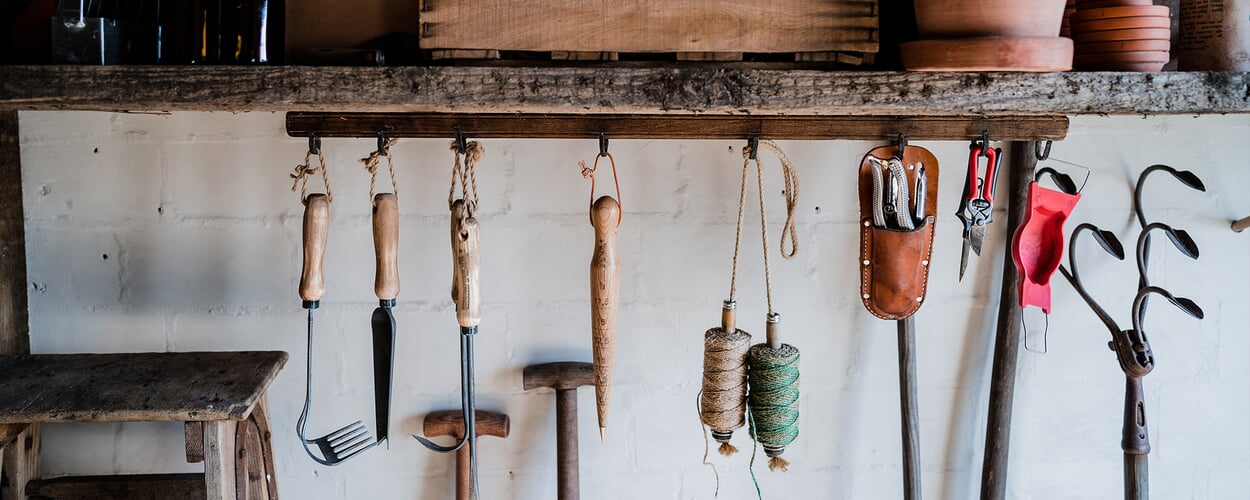 The Krumpholz family knows a thing or two about forging. Based in the Franconian Forest, their ancestors acquired the first hammer mill of their own - the Guttenberg Hammer - in 1799 and produced tools and other everyday items from forged iron. Today, the company's fortunes are in the hands of the eighth generation. The garden tools that leave the production site, which is still in its old location but has long since been modernized and enlarged, are tools of the highest quality: shaped under the weight of the forge hammer to suit their area of use, compacted and reinforced where necessary, fitted with sharpened edges or blades and equipped with high-quality handles made of ash wood. Free-form forging, as practiced at Krumpholz, requires special skill and a sense of proportion. The steel used, a Swedish steel with chrome-molybdenum content, is tough, strong and easy to clean.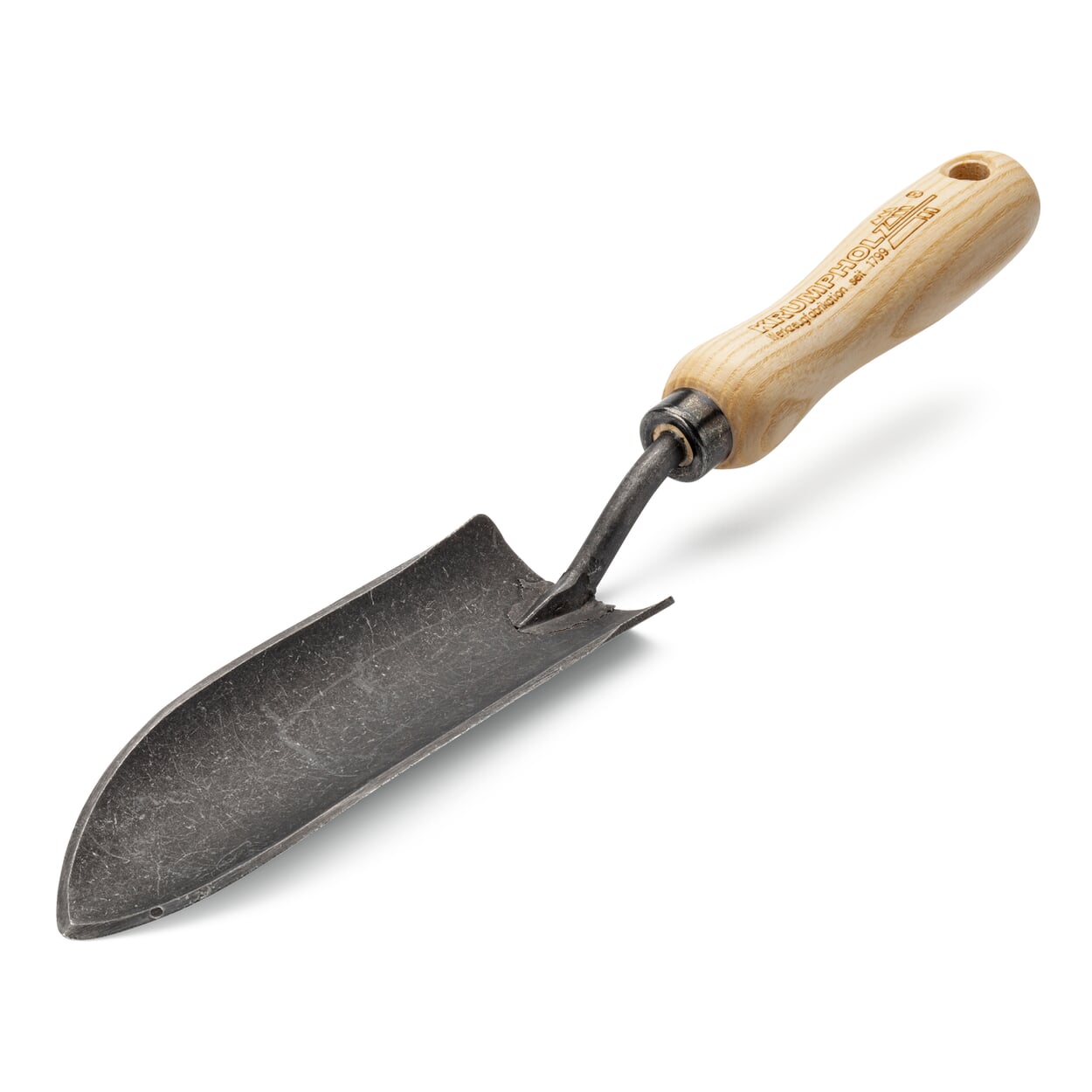 Handy and narrow. Should not be missing in any garden.
In this narrow version, the planting trowel is suitable for many kinds of work. Shaped like a shovel, it can be used to fill soil into pots and tubs when planting - and (almost) without crumbling or spilling. The sharpened tip reveals: this tool is just as capable of digging planting holes with its long forged blade as it is of completely grasping and stubbing out deep-rooted weeds. Especially in densely overgrown beds, but also in raised beds or balcony boxes, this succeeds without affecting neighboring plants.