Manufacturer
Wooden toys from Naseweiss. Cheeky by profession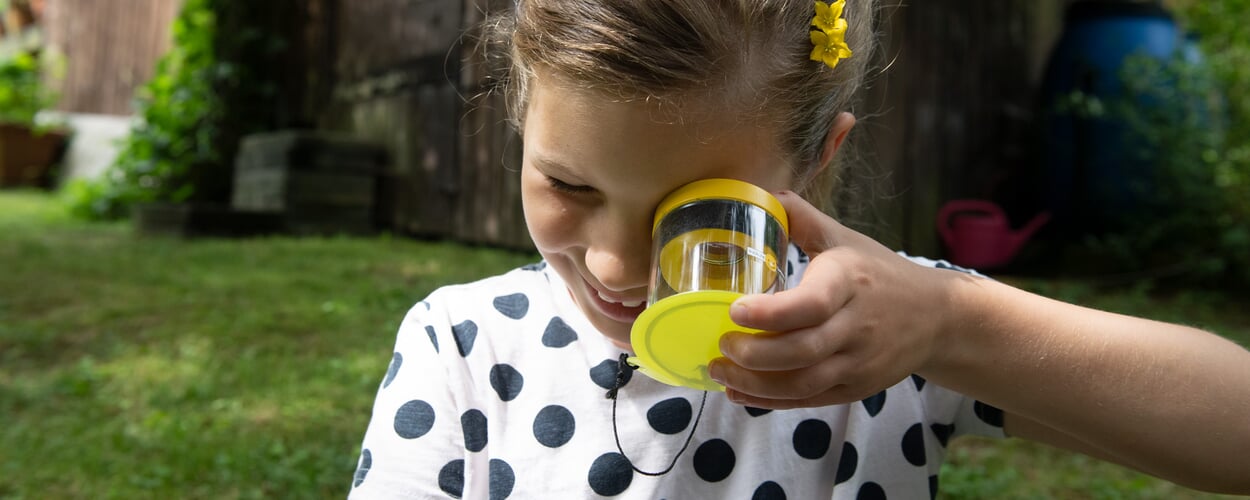 The wooden toys from the Württemberg-based manufacturer Naseweiss combine the joy of play with the opportunity to learn about principles from nature, technology and culture - from the physical principle of the pulsar motor to a simple magnifying glass or a light microscope to a sundial. They invite intensive engagement with nature and the environment, while at the same time leaving room for the children's own ideas and discoveries and encouraging creative play.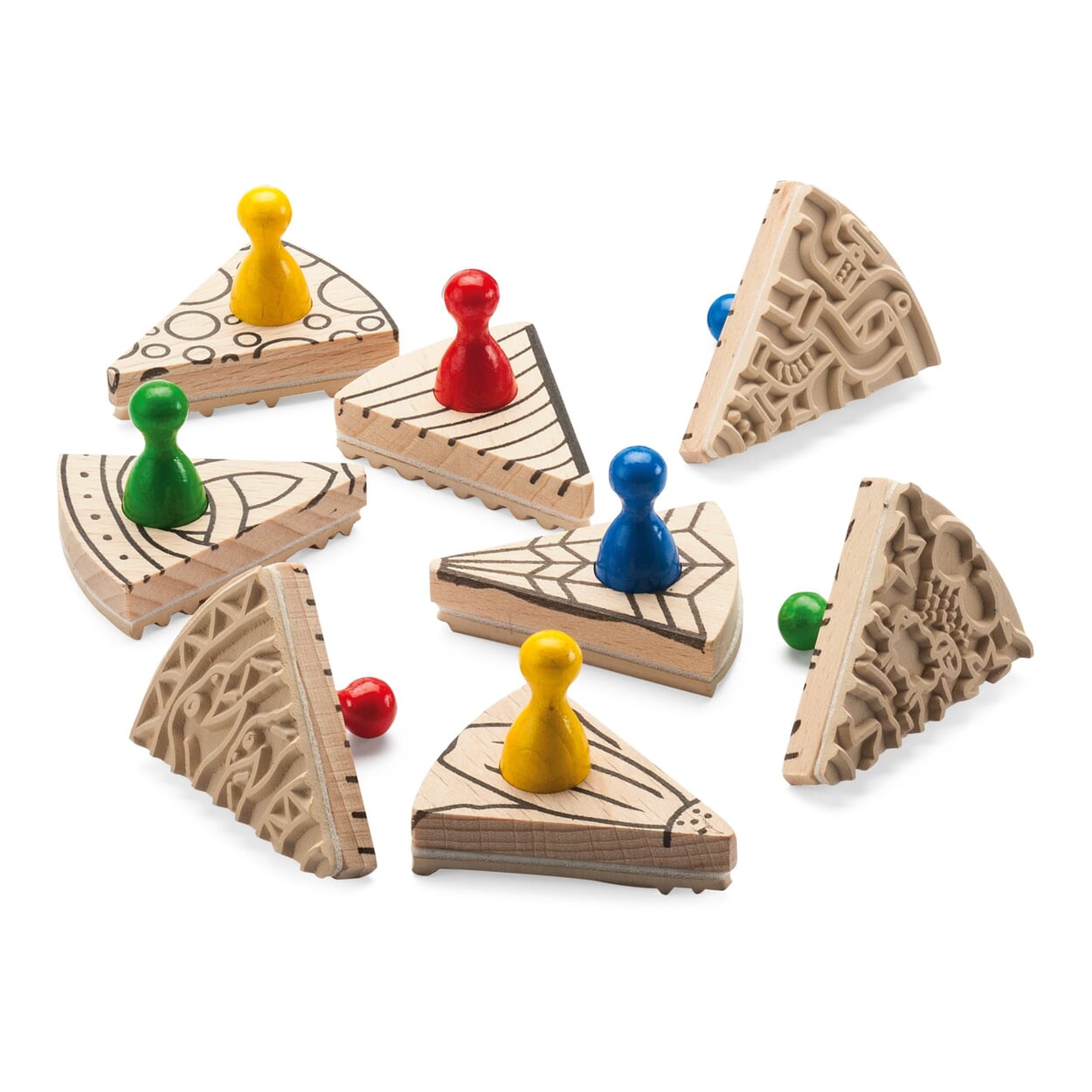 Drawing is not everyone's cup of tea - stamping, on the other hand, is not only child's play, but also allows even the most untalented to create small works of art - which may yet awaken a dormant talent. The eight stamps, in pie-piece form, with different motifs can be used individually as well as combined with each other. Stamped into a circle, they make a mandala for coloring, but also spider webs, flower blossoms and patterns. Stamped side by side to form a snaking line, they can be used to create frames and decorative ribbons on paper, napkins or place cards and colored as desired. The stamped motifs can be completed or expanded into images with their own motifs, numerous ideas for this are provided in the enclosed instructions.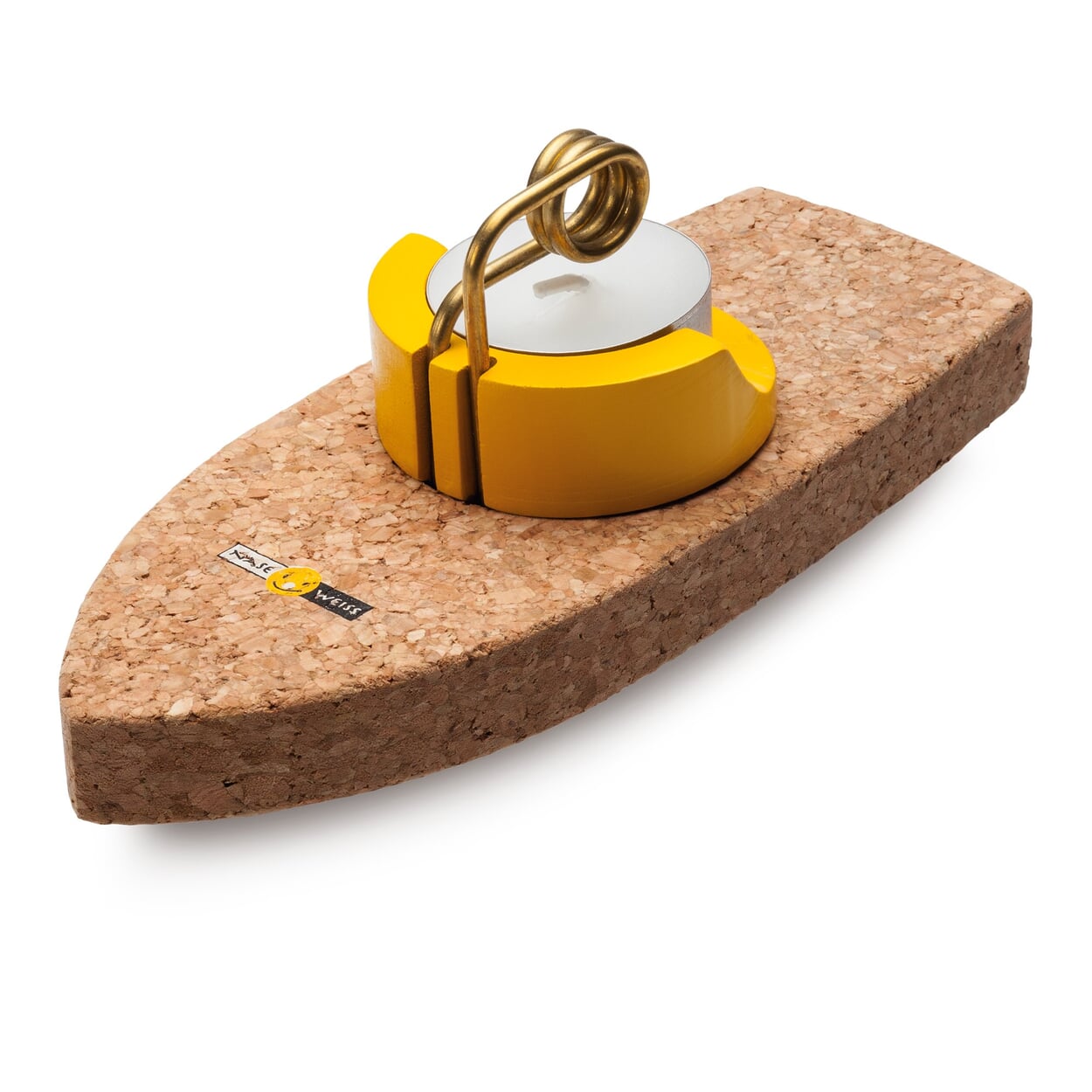 Not only for bathtub captains.
This fascinating little steamboat is suitable for understanding the physical principle of the pulsar engine. However, it is not intended for rapid cruising or for the open sea. The core components of the engine, which has no moving parts such as pistons, valves or wheels, are a brass tube and a tea light. To put it into operation, the tube is first filled with water using the pipette provided. When the tea light is lit, the flame heats part of the water in the tube to the boiling point - whereupon it suddenly evaporates and is ejected. This creates a vacuum in the tube, which in turn causes fresh water to be drawn in. Because the impulse from the steam ejection is stronger than that from the suction of the water, the ship moves forward very slowly, but nevertheless steadily.