Manufacturer
Excellent cutlery production. Coutellerie Goyon-Chazeau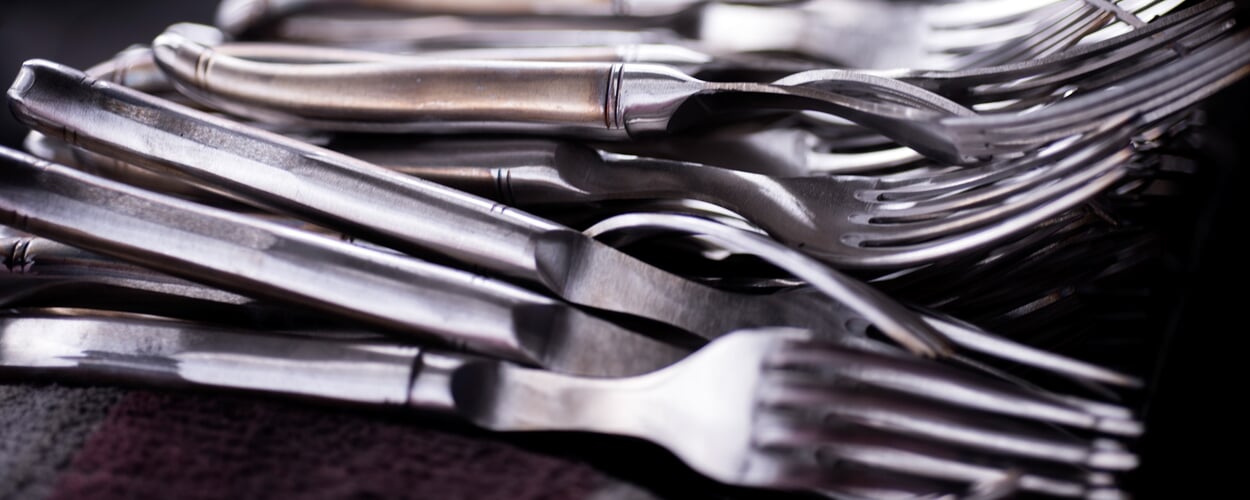 The Goyon-Chazeau company is located seven kilometers east of Thiers, the "Capitale de la coutellerie", right in the heart of French knife manufacturing. For over six centuries, the region in the Auvergne has been famous for its high-quality cutting tools. To this day, around 70 percent of all French pocket, kitchen and table knives come from the Durolle Valley and its surroundings. However, while many companies here now prefer the machine production of large quantities abroad, the knife manufactory founded in 1953 by Gabriel Goyon and his wife Solange (née Chazeau) continues to rely on traditional handicraft techniques and produces knives and cutlery series exclusively in the region. For Magali Soucille, granddaughter of the company's founders and current managing director, high-quality manufacturing, is a given: "The quality simply cannot be compared. Machines cannot replace craftsmanship."
Exclusively for Manufactum
In 2018, together with Manufactum, Goyon-Chazeau has awakened from dormancy a table cutlery set that had been dormant for years from the renowned French cutlery manufacturer Besset-Laroche, whose extensive tool molds the company had already taken over in the mid-1980s. In German-speaking countries, the high-quality series, which is manufactured by hand using the monocoque process, is available exclusively through our company. Each individual piece of cutlery is tested by Goyon-Chazeau before delivery to ensure that it is in perfect condition and dishwasher safe, and only then is it marked "Goyon-Chazeau".