Manufacturer
Knife Manufacture Robert Herder. Made in Solingen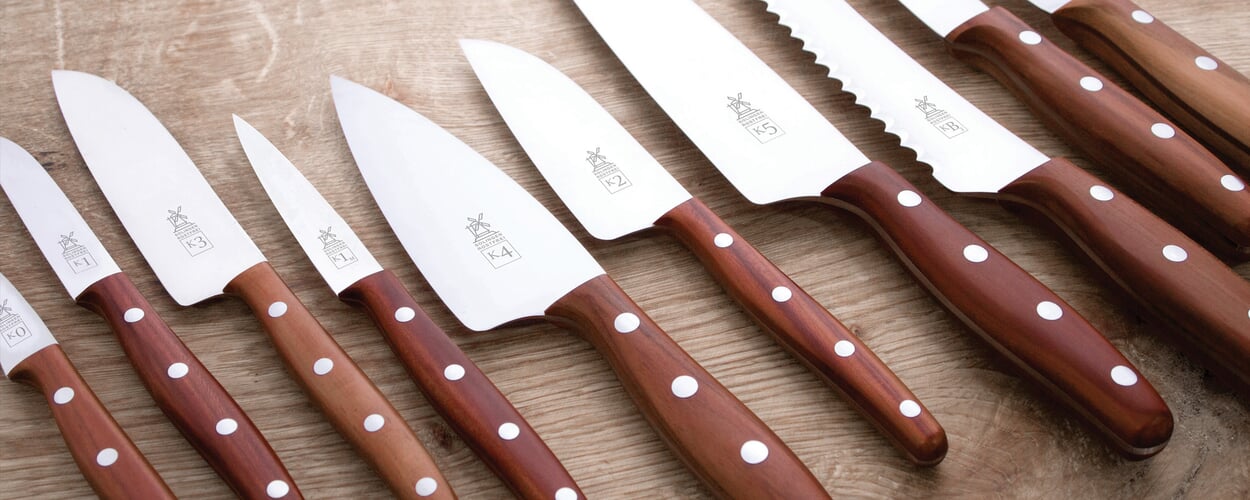 The Windmill knives from Robert Herder in Solingen are justly known for their carbon steel component of at least 75% and a hardness grade of at least 56 HRC for the carbon steels. They stand out for their traditional sharpening technique: Windmill knives are sharpened to an extreme thinness. The result is an astounding cutting experience.
The most time consuming type of sharpening is the Kessel's bulge grinding, a special kind of thin grinding in which the blade is taper sharpened from the blade to the back of the knife.
Glazing is what one calls in Solingen the smoothing out of grinding scores remaining on the blade, or the final grinding. The most time-consuming step of the glazing technique is blue glazing, whereby the steel is ground finer and finer in several stages. A blade that has been blue glazed has a slight blue hue.