Manufacturer
Irish tradition. Knitwear from Inis Meáin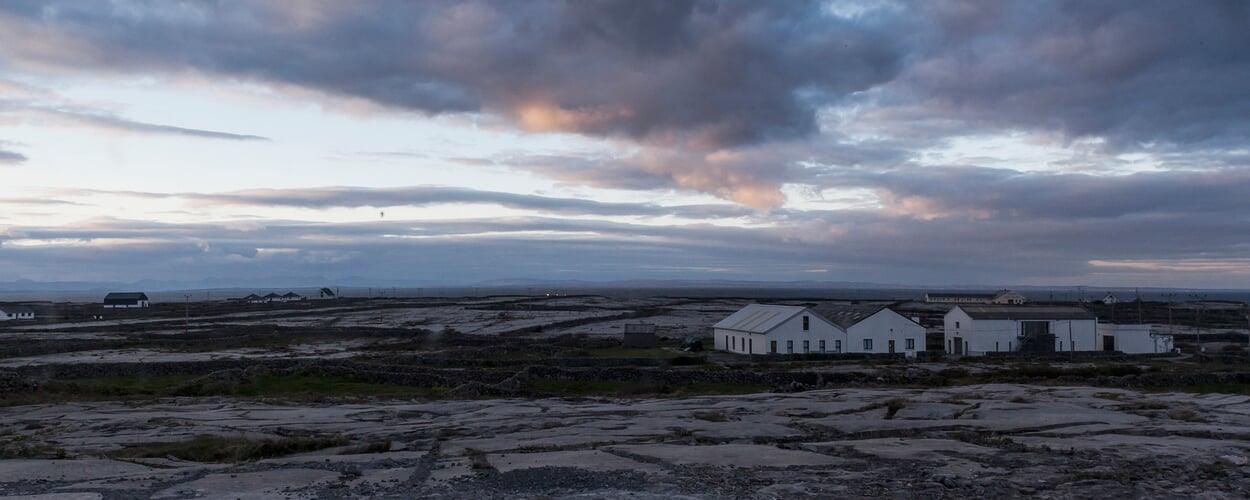 The Aran Islands, located off the west coast of Ireland in Galway Bay, are known to the world largely for the extraordinary knitting skills of their inhabitants. Inis Meáin (pronounced Inisch Maan) is the middle of the three islands. It has been home (alongside less than 200 inhabitants) to a knitting factory of the same name for several decades, producing knitwear of local character and first quality - in keeping with the company's motto: "Go maire tú is go gcaithe tú é" ("May you live long to wear it"), founded in the 1960s by Dubliner Tarlach de Blacam. To this day, every single sweater is made on the island, inspired by rugged nature and seafaring and sustained by the craftsmanship of its employees.
Selected products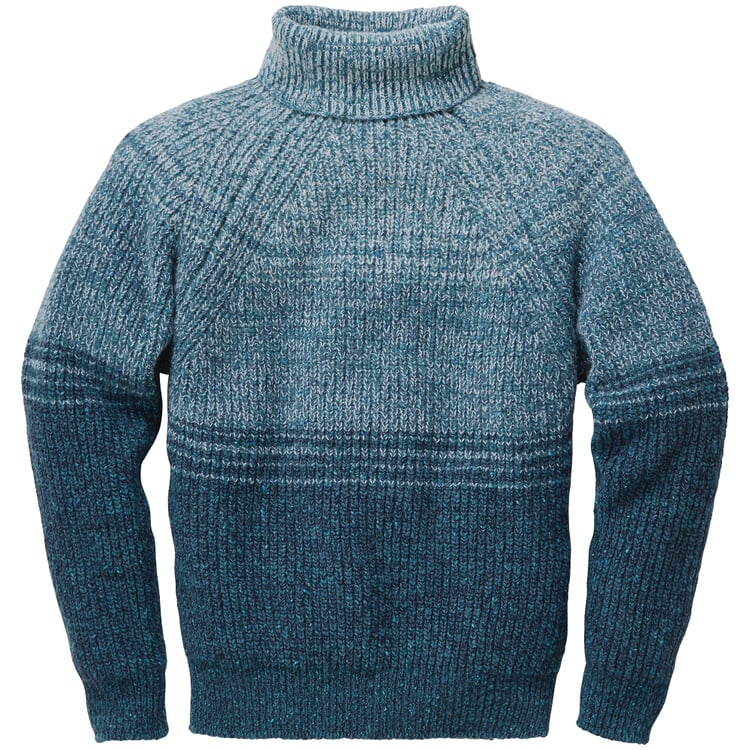 Inis Meáin makes this warming sweater from virgin wool yarns that come from Donegal, Ireland. They are melange yarns knitted into two colored blocks - light in the chest, upper arms and shoulders, dark below. A lively alternation of narrow stripes marks the transition of colors. The sweater is patent knit and worked with raglan sleeves, rib knit cuffs finish the neck, sleeves and torso. 100% virgin wool.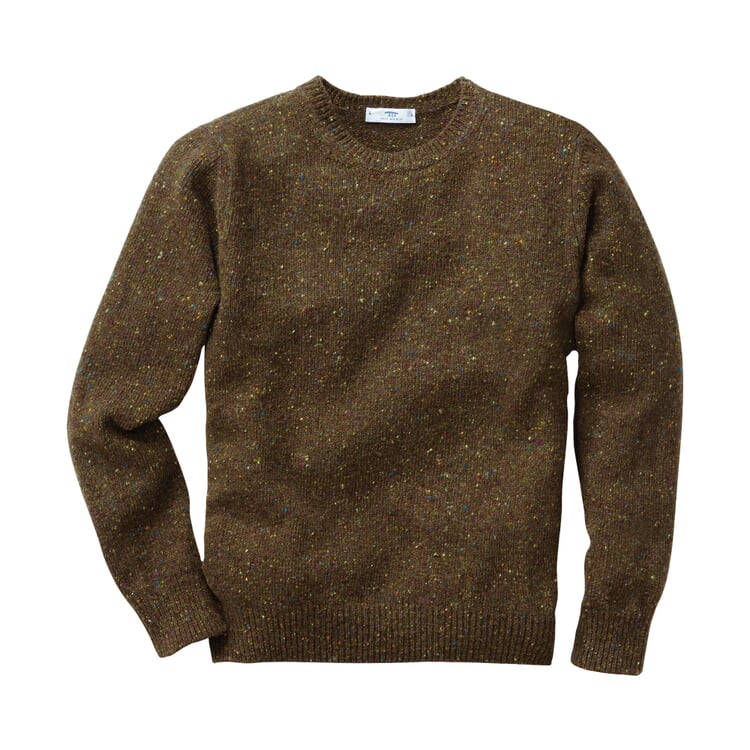 For the famous Irish Donegal Yarn, wool fibers in up to six different colors are spun by hand into a yarn with one basic shade; fibers in up to eight additional shades are then firmly worked into it - they result in the typical color flecks of genuine Donegal Yarn. From such a Donegal Yarn made of the soft wool of merino sheep, the knitting mill Inis Meáin produces this classically cut round-neck sweater with cuffs in 1/1 rib at the collar and hem. The sweater is "fully fashioned" worked, so form knitted and pre-washed. 100% virgin wool.