Manufacturer
Chico. Hammocks from the Mühlviertel region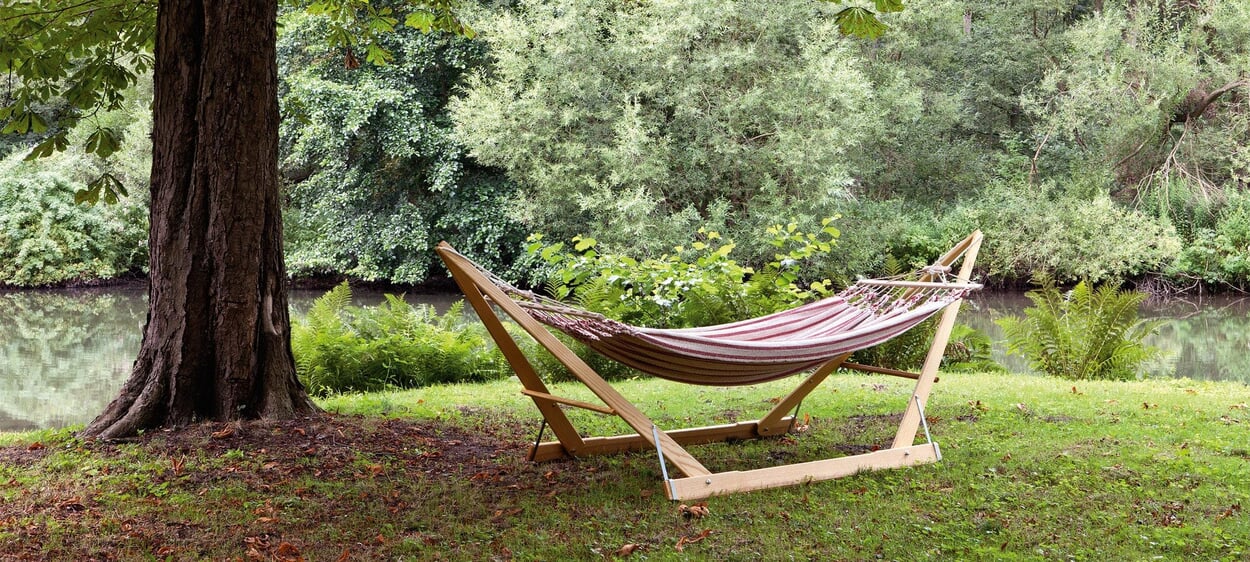 We source these products from the manufacturer Chico, which has been based in Austria's Mühlviertel region since the mid-1980s and is dedicated to producing high-quality hammocks, hammock stands and matching accessories. And this from the ground up, because the company has a remarkable vertical range of manufacture: only the raw material is purchased, i.e. yarn, wood and the metal fittings. All further work steps are carried out in the company's own twisting mill, weaving mill, joinery and metal workshop - on milling and planing machines, glue presses and special weaving looms, some of which were developed and built in-house.
In detail. The components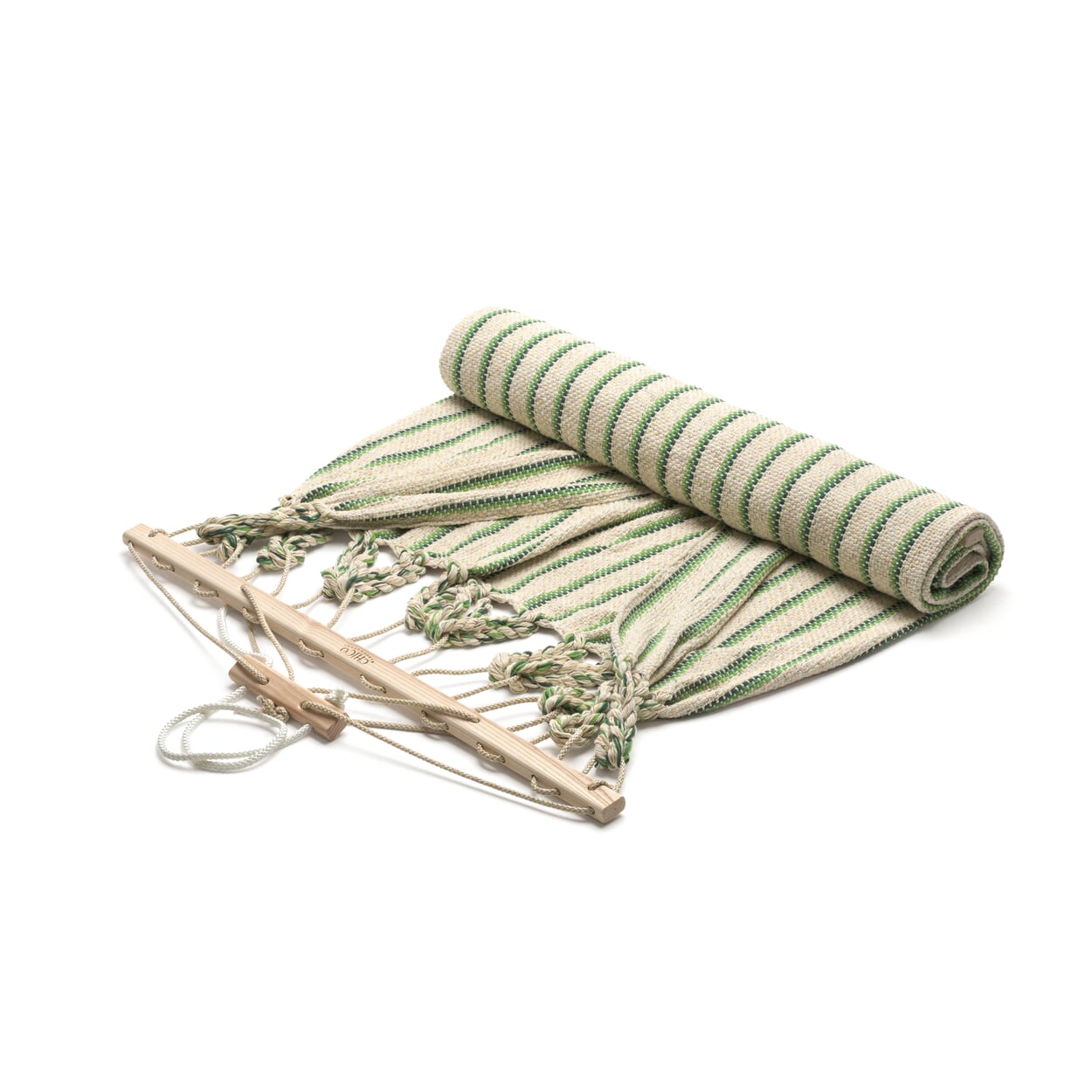 Endless woven material opulence
The hammocks are worked in a specially developed endless weaving technique, they are not only of a material opulence that you feel at the very first grip - they are above all exceptionally tear-resistant. An adjustable wooden fixing rod prevents the mat from slipping together, and a tensioning device allows for changes in length. Only for the suspension rope the manufacturer uses a synthetic material, a UV and weather resistant polyester blend, which ensures the long-term resilience of the hammock.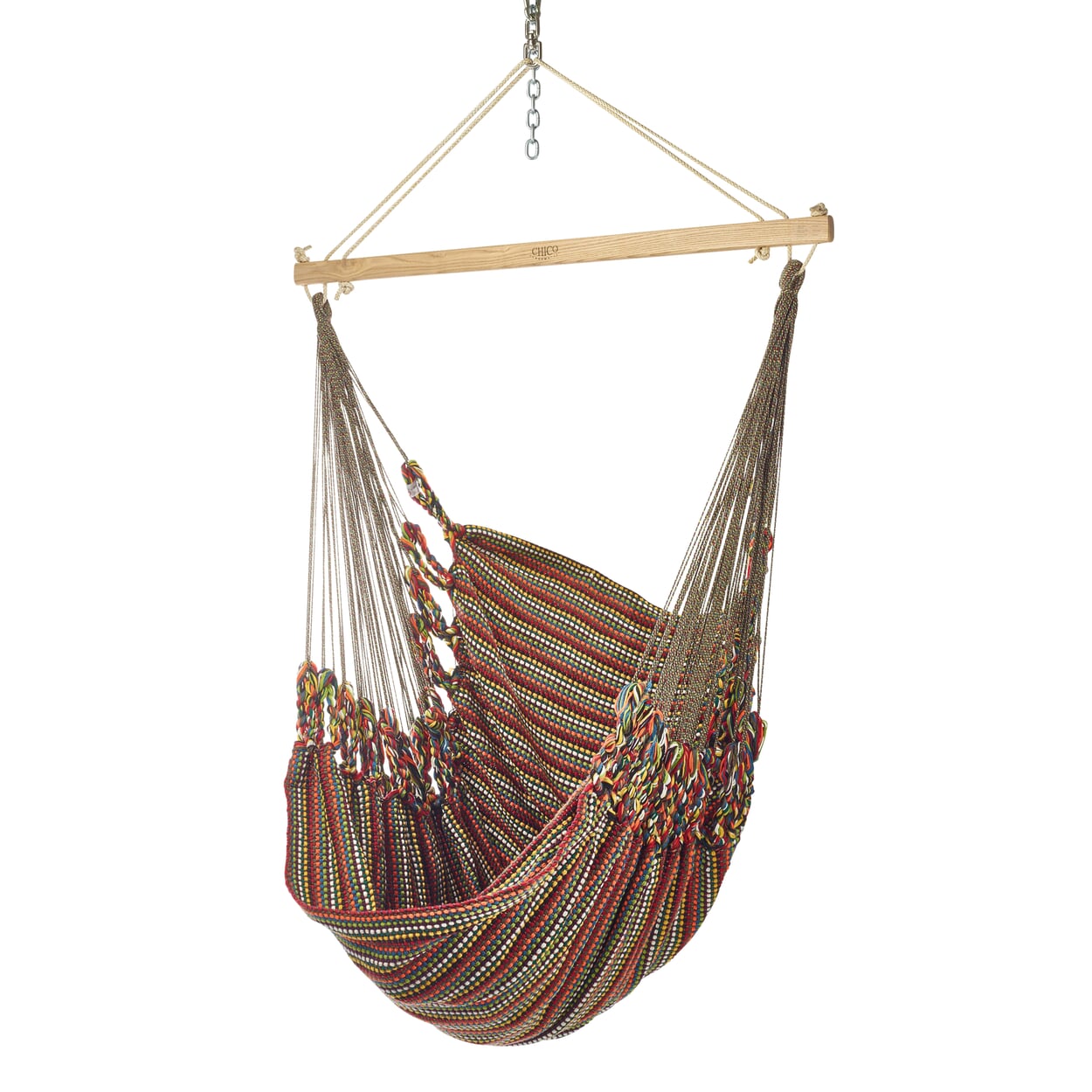 The principle of the hammock - transferred to a simple piece of seating furniture. In its wide, fan-like tied up hollow of tightly woven fabric, the hanging chair carries the person who sits in it, floating in space and in this way allows a relaxing, almost perceived as weightless sitting. It can be mounted under the ceiling in the living room, but the hanging chair can also be used outdoors. The wooden fixing rod prevents the mat from slipping together, the swivel on the snap hook - both of which are made of galvanized steel and are therefore insensitive - allows the height of the hanging chair to be adjusted. The suspension rope is made of synthetic material for good reason. The Austrian manufacturer uses a UV- and weather-resistant polyester blend here, which is abrasion-resistant and ensures long-term resilience.