The Hiddenseer Kutterfischer. Real and hands-on, hands-on too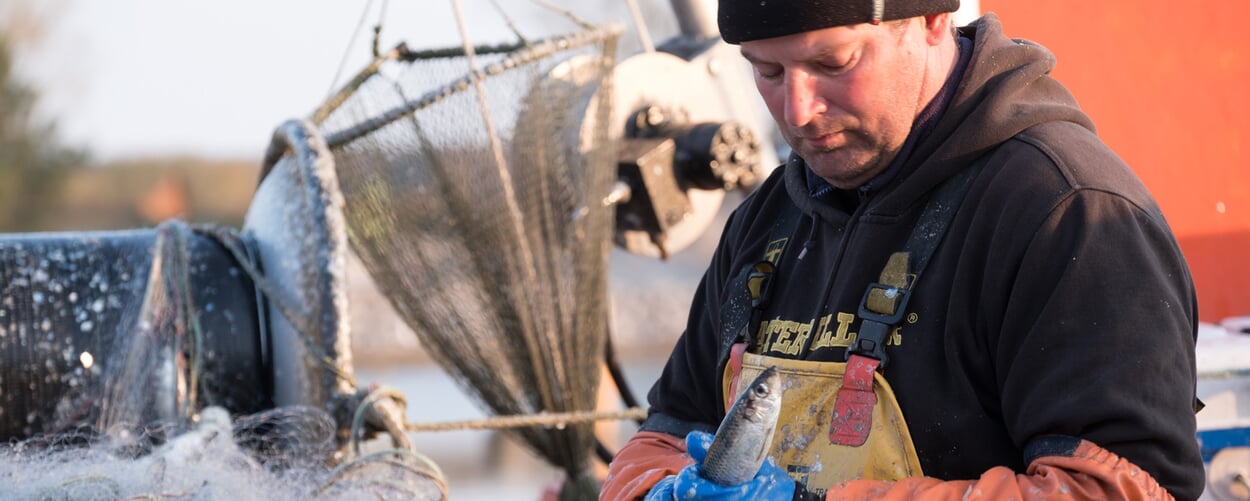 Sometimes what you think is a cliché is actually real life. Port romance is the best example of this, colorful crates standing around, bales of nets, pricks, buoys, equipment whose purpose puzzles landlubbers. Cutters lie on the pier, swaying slightly, also filled with all kinds of seafaring things. In the midst of them the calmly working, in any case taciturn fisherman, his hands rough and reddened, his head weather-beaten, perhaps protected by a small woolen cap. His strong hand grips somnambulistically sure, industrious, his mood meditative, perhaps with a small touch of gray routine.
Once buy fresh fish or crabs directly from the cutter: the dream of all coastal vacationers, in whose heads the small everyday scene is enriched with the colors and motifs of so many coastal fishermen longing painters. And then you wake up from your dream unawares and realize: this really exists! Here and now, where I stand! And so it is. For example, on Hiddensee, in terms of shape something like the little sister of Sylt, only located on the other side in the Baltic Sea. There, the cutter fishermen did not want to become extras of a beautiful harbor romance, but they thought about how they could preserve their craft regionally and sustainably, and yet also secure their livelihood.