Manufacturer
Hohenmoorer Messermanufaktur. Masterpieces with character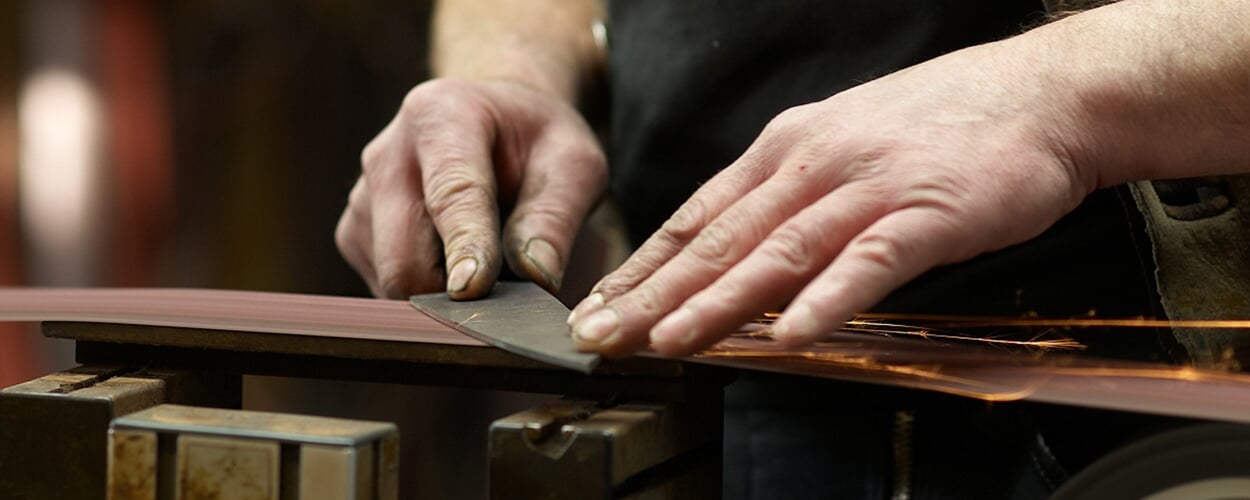 There are only a few forges left in Germany where knives are actually made purely by hand - Hohenmoorer Messermanufaktur is one of them. There, knives are created as honest, solid, highly functional tools for everyday use.
Puristic and durable. For fine and coarse
At first glance, the Hohenmoor knives pick up on Eastern blacksmithing. But Uli Hennicke, blacksmith and founder of the manufactory, creates his very own design language. Each of his knives is unique. In almost meditative concentration, he forges extremely durable blades that fascinate with their purist, almost archaic-looking minimalism. In use, however, the Hohenmoor kitchen knives prove their versatility. For example, the curved blade shape of the chef's knife allows larger quantities of cut material to be weighed, but thanks to the characteristically beveled tip, fine work is just as easily possible.
"Grab and go" desired. Ready to hand and handy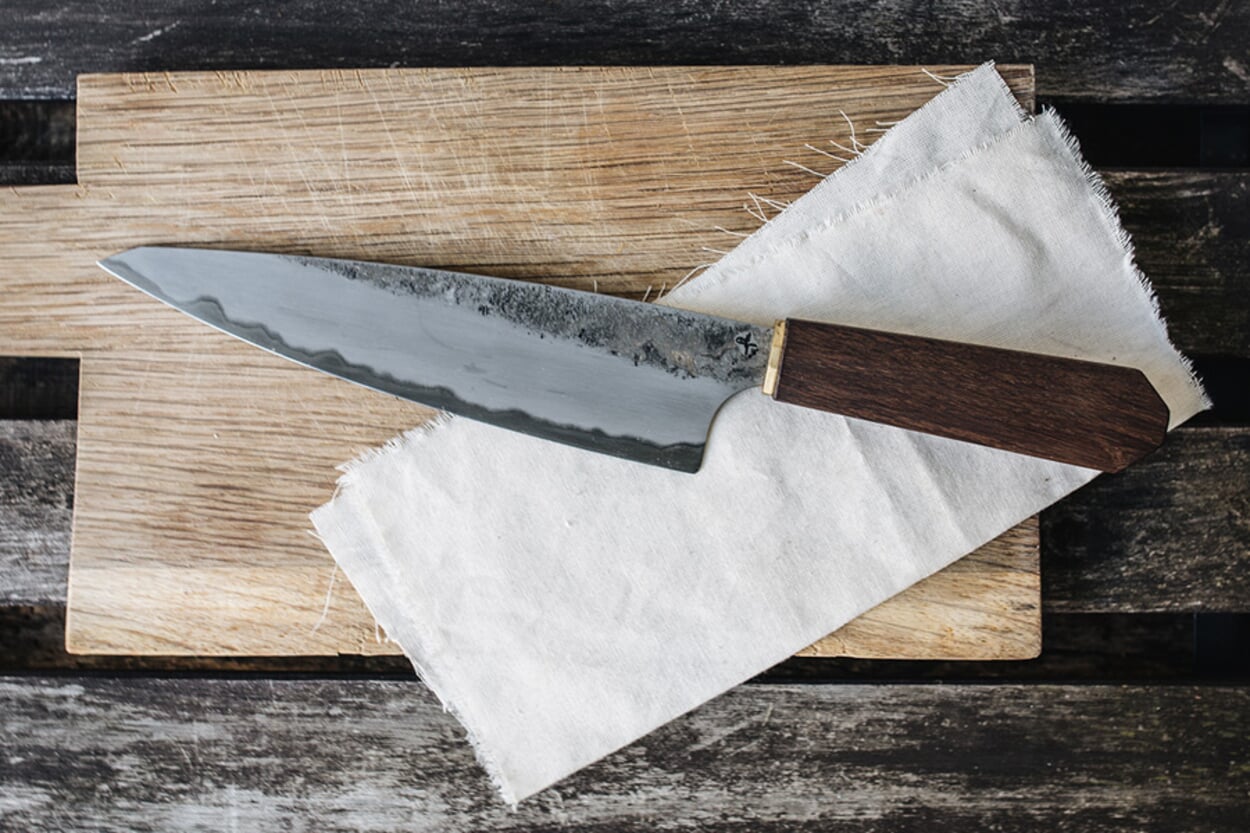 The beveled tip primarily improves the break resistance of the blade, which is ground on both sides. To keep the material more flexible and prevent the blade from breaking away, the steel is tempered again at the transition to the handle, as the bluish coloring visible on the monostahl blade in this area strikingly testifies. The handle itself, made of smoked oak, also shows that the manufacturer values character: The distinctive grain of the oak wood emerges differently on each handle due to the smoking process. The tang, held in place with a brass ring, lies completely within the handle of the knife. This brass ring is also glued - this prevents moisture from entering the handle and deforming or cracking the wood. With their octagonal oak handle and balanced weight, Hohenmoor knives fit well in the hand - reliable tools for working in the kitchen.
Hard as nails. And unvarnished
To keep the stainless carbon steel protected from corrosion and tarnishing for longer, it is bathed in coffee and tea - this process creates the characteristic patina that gives the blades a highly individual, unadorned appearance.