Manufacturer
Slow instead of fast fashion. Christiane Strobel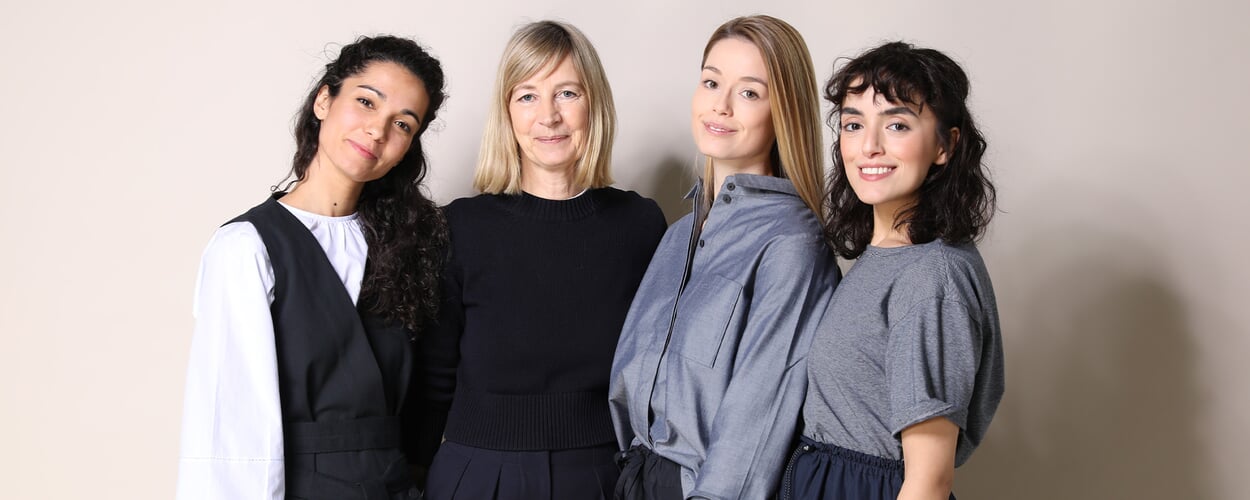 "Longevity is the most beautiful kind of sustainability," is the statement of Christiane Strobel, founder of Christiane Strobel Constant Clothing. The Cologne-based label produces fair fashion from natural materials, which easily survives short-lived trends thanks to its quality and timeless design. The topic of sustainability is lived at Christiane Strobel on all levels. The collections, which are created as part of a social project in Morocco, mainly use GOTS-certified cotton and wool, which are produced and processed with respect for the environment and the people involved in the processes. Transparency is guaranteed along the entire supply chain. Trademarks of Christiane Strobel are the bars attached to the back of each garment, provided with hand-embroidered triangles, the so-called "Dars", some carry traditional embroidery in Fassi style. Thus, each piece, whether pants, dress, T-shirt or jacket, becomes unique with the "handwriting" of the respective embroiderer, provided with her name.
Fair from the ground up
The collections are produced at Sitaara Couture and AlNour Textiles, two cooperating social enterprises in Marrakech. There, women with physical disabilities are employed who would have little or no chance of employment on the regular labor market. The working conditions there are exemplary - from fair pay and individual health benefits to a pleasant and equal working environment in which the female employees are challenged and encouraged in their personal and professional development. Not only are they trained, they also receive courses in reading, writing, basic arithmetic and IT basics. There is a daycare center and free meals - and the women are also transferred between the workplace and their homes. In short: Christiane Strobel pursues a corporate culture that some other employees in the clothing industry can only dream of.