Helpful tips
Knife sharpening, knife sharpening. Get cutlery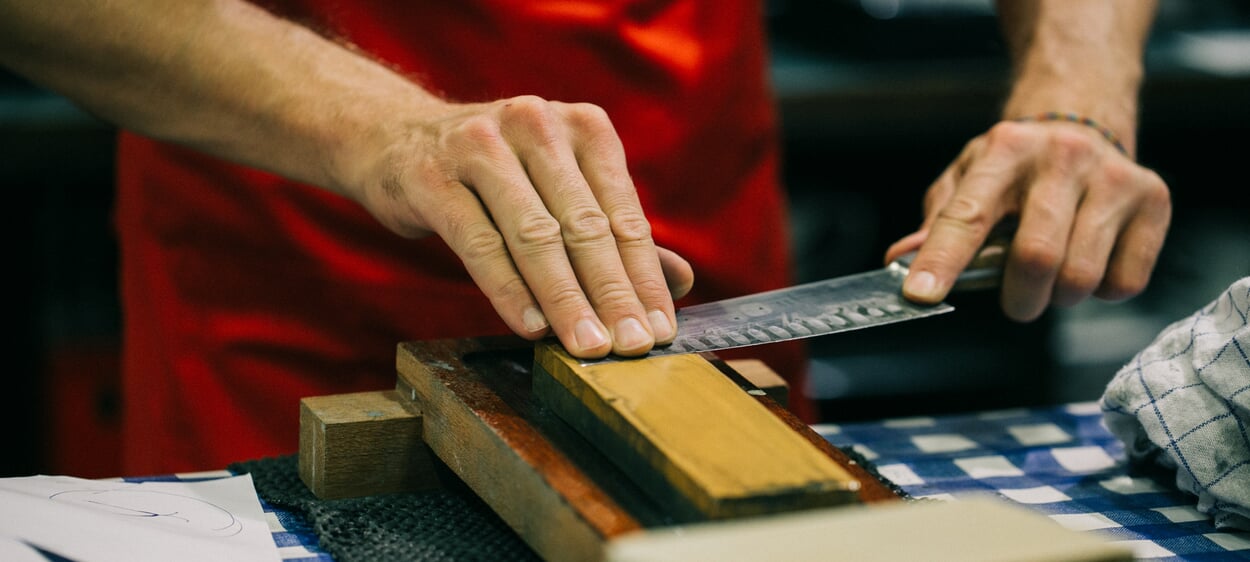 Good, i.e. always sharpened, knives are part of the tools of the trade for every cook. When it comes to the edge retention of a blade, the rule of thumb is: the smaller the cutting angle, the sharper the knife. Blades made of stainless steel, because it is a fairly soft material, are usually ground at a less steep angle than those made of carbon steel, which is quite a bit harder. To preserve the cutting properties of a good knife, it should first and foremost be treated with care - this includes proper storage as well as regular re-sharpening of the blade. A sharpening steel made of magnetized steel can be used for this purpose - to straighten the edge again - or a water sharpening stone can be used to repair coarser scratches in the blade. After each use, the blade should also be cleaned by hand and immediately dried well.
Storage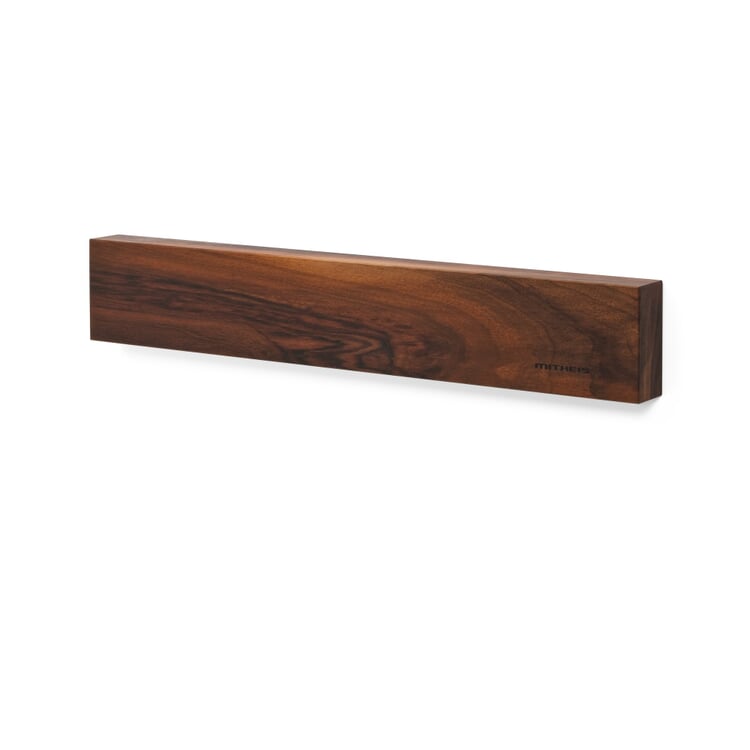 Mitheis in Piberbach (Upper Austria) is the manufacturer of this magnetic strip for knife storage. The housing is made of oiled walnut solid wood, in which a whole number of individual magnets are well distributed. The magnets create a very homogeneous magnetic field compared to conventional magnetic strips of this type, which makes it possible to remove knives gently and comfortably; however, knives with narrow, thinly ground blades and relatively heavy handles can slip off the strip under certain circumstances. In any case, wood is gentler on the blades than a sheer metal surface; it shows its natural grain and can also vary in color.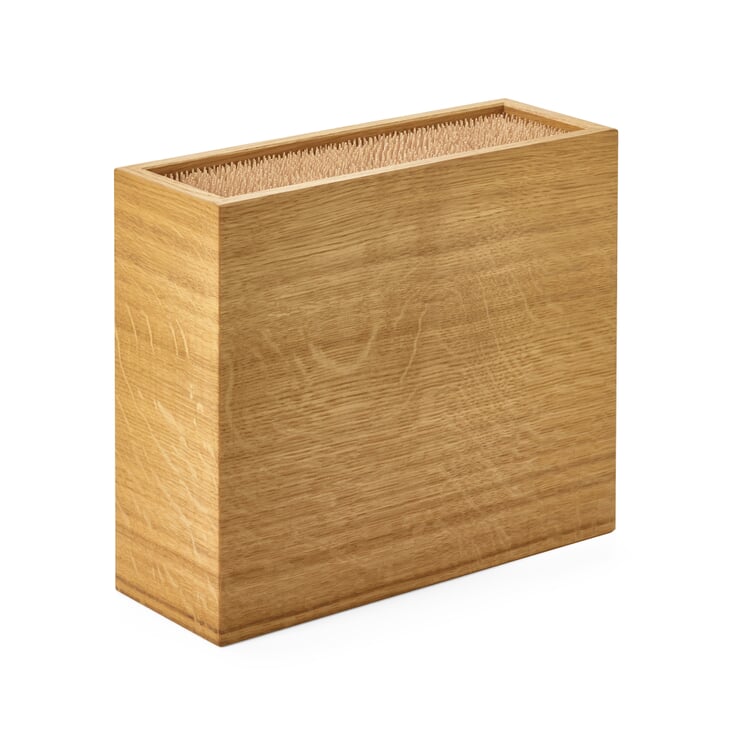 This oak knife block is characterized by its almost unlimited adaptability. Filled with around 1,800 skewers of untreated birch wood, which can be removed individually or refilled depending on the quantity of knives, it adapts flexibly to any knife shape and size and always looks fully stocked.
Knife care with the whetstone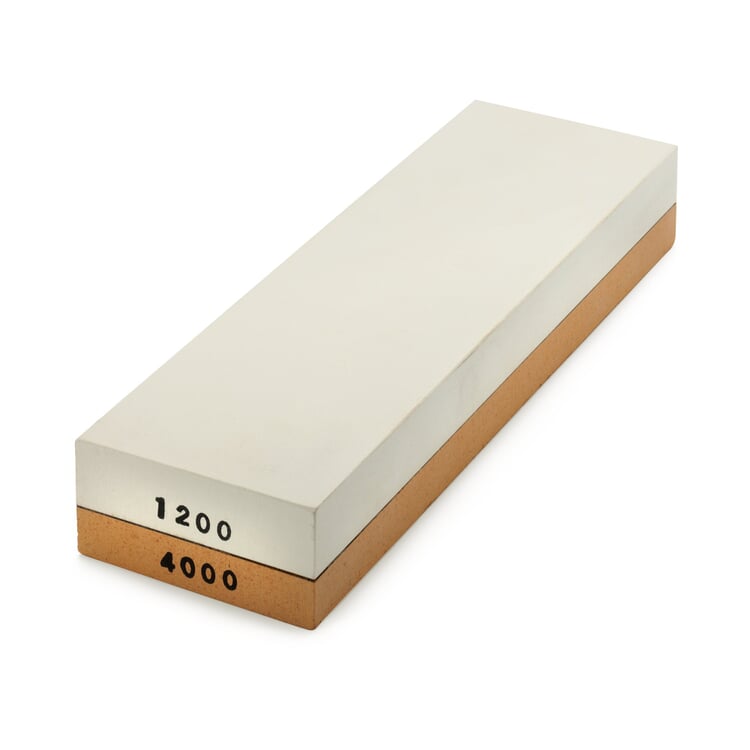 Water abrasive stones provide excellent grinding results. This one is ceramic bonded, so it is harder than similar resin bonded stones and less prone to wear. The harder surface wears out less in use, so it doesn't become hollow as quickly. Before use, the stones must be watered; the water cools the delicate blades of kitchen knives and dissipates abrasion. 1,200 grit for resharpening blades or grinding out minor nicks, 4,000 grit for fine honing and polishing. 18 x 5.5 x 2.5 cm. Weight 520 g. Instructions for use are included with each whetstone.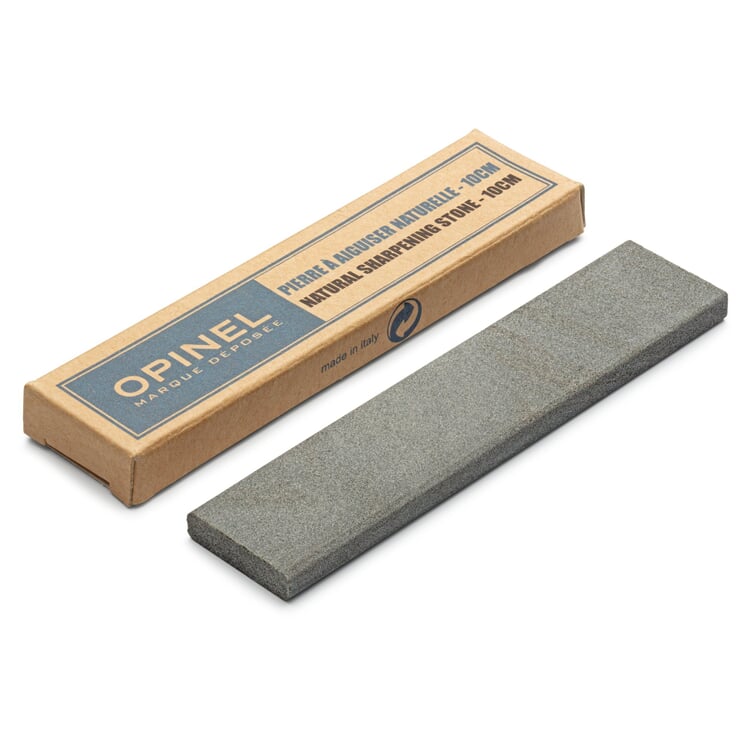 It fits in any trouser or apron pocket. A handy, lightweight natural sharpening stone based on quartz carbonate that is quickly ready for use at any time. The natural stone is quarried in Lombardy for the French knife specialist. Quartz carbonate, grit 600. length 10 cm, width 2.3 cm, height 0.5 cm. Weight 30 g. Please note that the stone must be watered before use to avoid damaging the blades of your Opinel knife when resharpening. Only suitable for knives with smooth blade.
Sharpening with the sharpening steel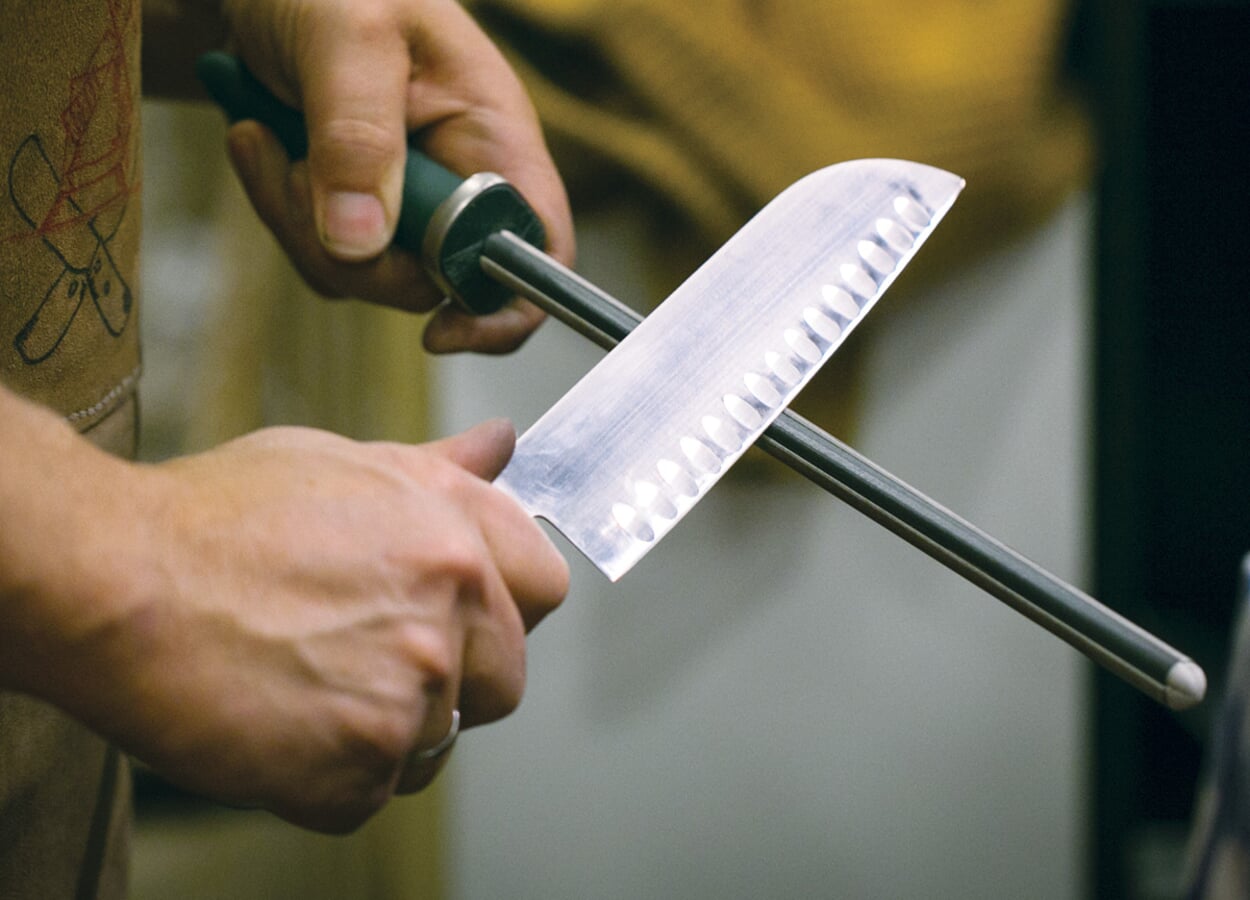 Working with the sharpening steel is easy to learn. Two methods are common: either you place the steel vertically on the table and guide the knife along the steel from the handle to the tip at an angle of about 15-20° with light pressure. Or you proceed in the same way while holding the steel slightly stretched away from your body. Either way, do it alternately on both sides until the blade is sharp again. Using a sharpening steel is really important to keep your knives from going bad. You'll be amazed at what it can do, even on your old kitchen and table knives.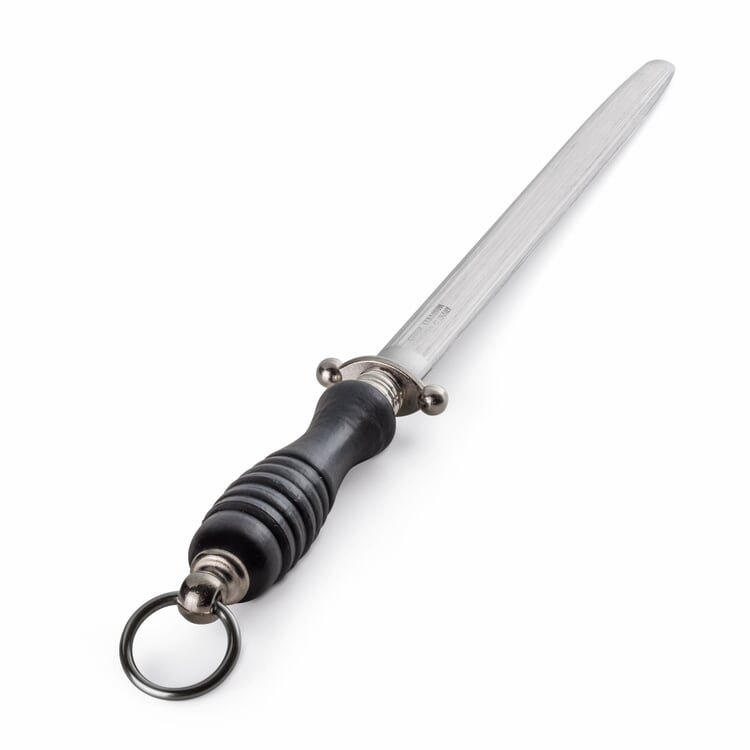 Sharpening steels are made from the hardest chrome vanadium steels to ensure long-lasting wear resistance (this one is an impressive 66 HRC). They are also magnetized, which allows metal shavings produced during the sharpening process to adhere to them. Sharpening steels come in a variety of "gauges," with the so-called medium gauge being the most suitable for household and restaurant use. Such a steel has 6-7 smallest teeth on each millimeter of surface, which ultimately cause the desired sharpening effect. Its length is also essential: a sharpening steel should be long enough to sharpen even a large chef's knife in one go.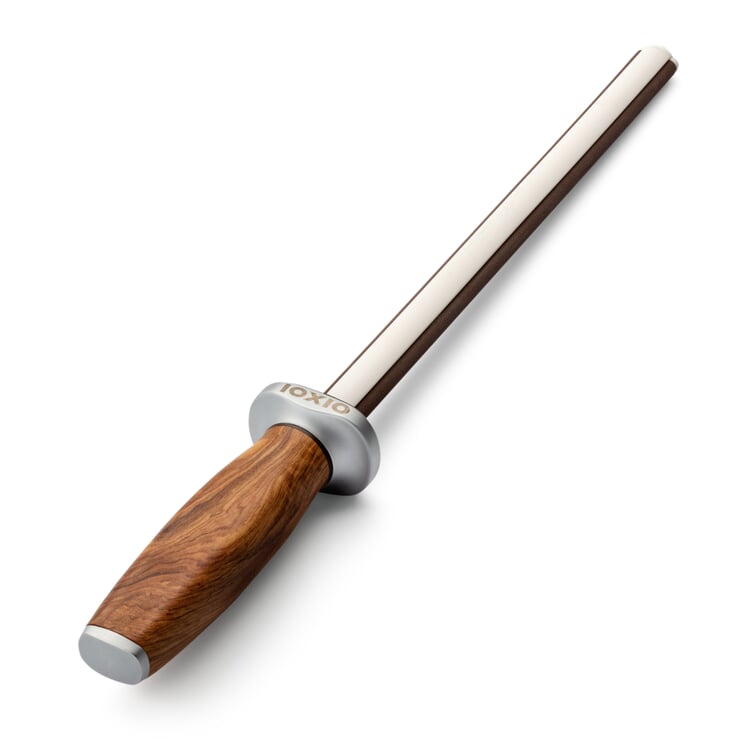 Ceramics are harder than knife steel. Even grandmother knew this and therefore liked to sharpen her kitchen knives on the edge of the plate made of unglazed porcelain to keep the blades serviceable. The only easier way to resharpen is with a sharpening rod made of the appropriate material. Our version offers two grinding surfaces with different grits in one rod and can therefore be used not only for resharpening (braun), but also for fine honing - i.e. polishing (white) - at the same time. A few passes are sufficient in each case.
Freshly painted - cuts better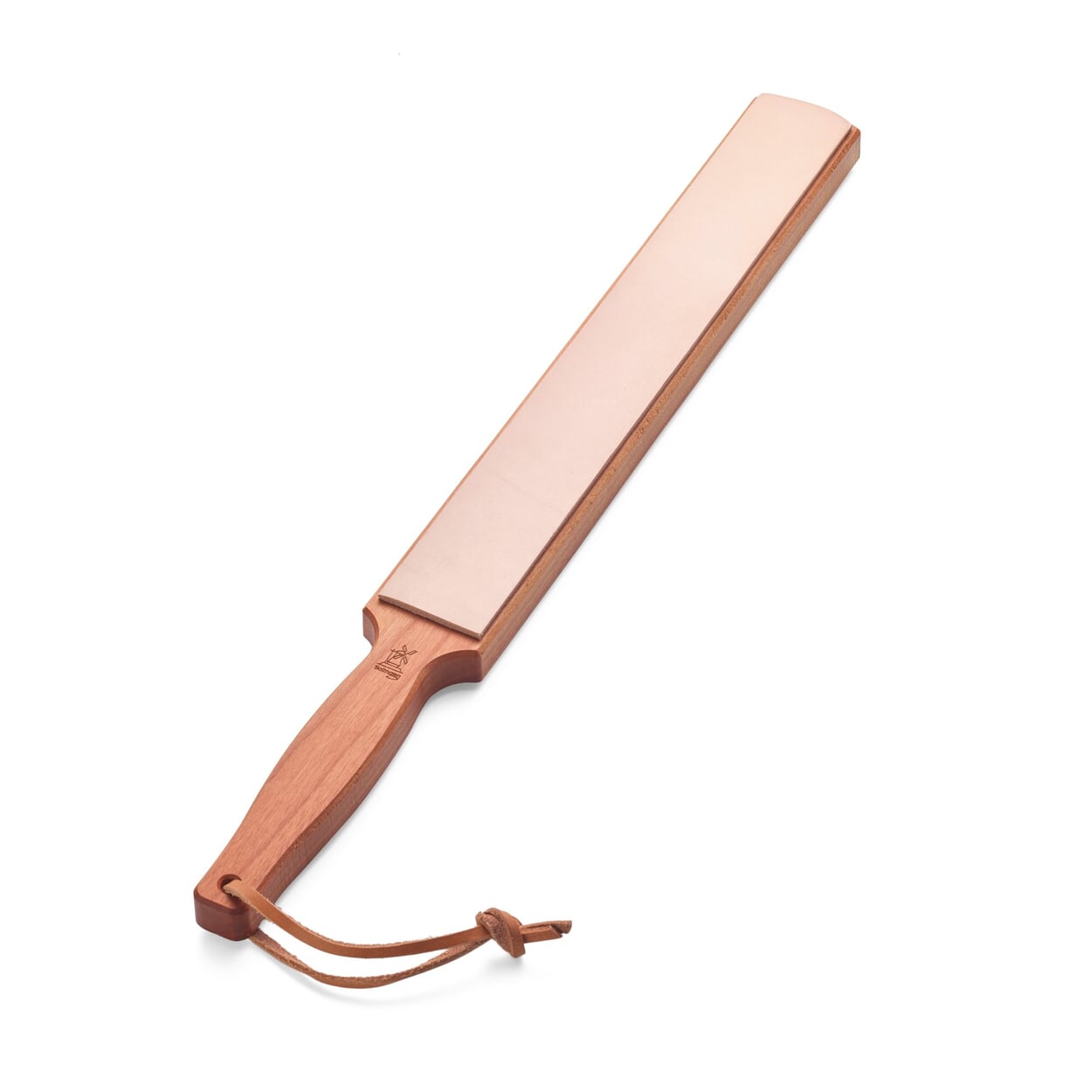 The strop is used following the sharpening of the kitchen knives on the water whetstone to finely deburr and cleanly grind the blades - polishing, as the knife expert calls it. The strop is used differently than you are used to from the sharpening steel: do not pull the knife against the edge, so as not to damage the blade or the leather during the sharpening process. Always hold the knife as if you were going to lightly spread butter with it, and always change the drawing direction over the back of the blade.
Care instructions knives. The sharpening
The edge of good knives is up to 1/400 mm thin. This wafer-thin edge wears out during use and must be renewed. That's why chefs sharpen their knives on the sharpening steel as soon as they notice a decrease in cutting ability. If this is not done in time, the knife becomes completely blunt and the cutting edge geometry has to be rebuilt by sharpening - either on one's own or by a professional.