Helpful tips
Bullet Journal. Ideas for a creatively designed notebook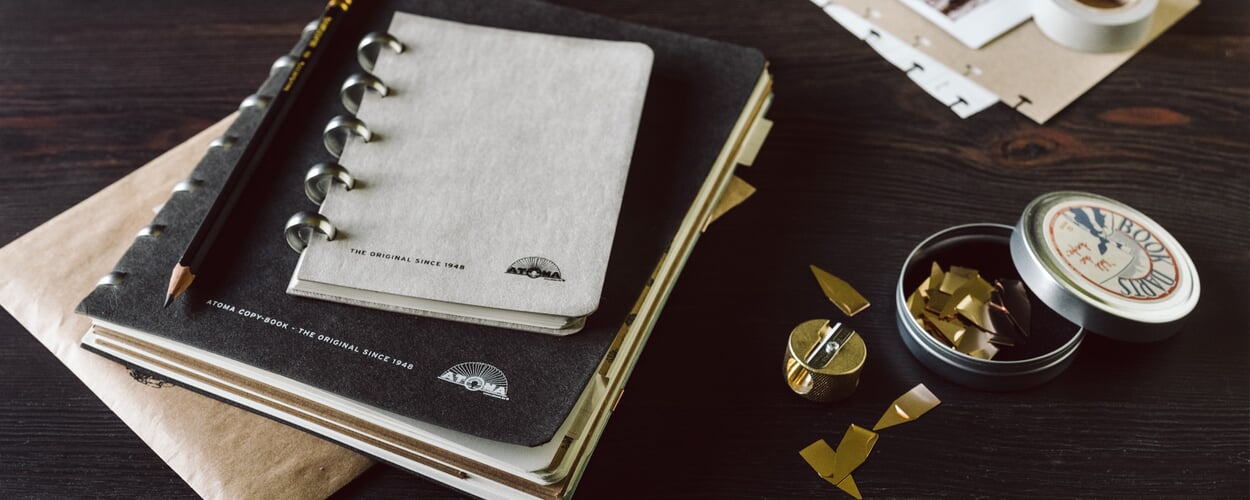 The analog notebook is out of fashion? Far from it. A notebook, written in handwriting, unfolds a creativity beyond digital monotony and creates a vivid memory of the past. Be it to gain more clarity about an event or to note down important activities for the coming day. Notes also help to banish recurring thoughts from the mind. Or as Goethe put it, "Writing stories is a way of getting rid of the past. "
Today, online and print guides, Instagram accounts, Facebook groups and countless Pinterest pins are dedicated to the topic. Hipsters, bloggers and Youtubers pay homage to the analog notebook. "Bullet journaling" is the magic word. The inventor is New York graphic designer Ryder Carroll. His method promises productivity, individuality, creativity and flexibility. The start of the trend was marked by a three-minute video on YouTube, in which Carroll presented his simple system of a notebook, with which "the past can be documented, the present organized and the future planned" in an ideal way.
Countering digital madness with a swinging hand
A bullet journal is a notebook that serves as a calendar with yearly, monthly and daily overviews and includes additional elements such as good resolutions, to-do and tracking lists, and idea collections. The namesakes are the "bullets" (bullet points) and the journal, or diary. The bullets, which everyone can design for themselves, are placed in front of tasks to be completed, notes, private and business appointments. For fans of bullet journaling, working with the analog medium means relaxation and conscious distance from the digital world. Creatives can let off steam in this notebook on every page - whether with graphic elements, sketches, photos or mementos. But minimalists will also get their money's worth. In principle, there are no limits to individuality
Our notebook and methodology system ATOMA is just made for creative bullet journaling. The paper is specially designed to meet the needs of hand writers: an ink-resistant, surface-glued and smoothed natural paper made of pure cellulose. Ink does not run, leads and nibs do not scratch and graphite does not weaken - no matter which writing utensil you use, you get an even and clean typeface
You can equip the ATOMA notebook according to your needs with tab sheets, viewing covers and paper of different rulings. It is also possible to combine different papers or integrate forms, calendar or address book printouts. You can choose between the formats DIN A7 to A4. What's more, your notes can be added to at any time. Because the well thought-out principle of flexible binding makes it possible in a wonderful way to rearrange pages at will, to sort them out if necessary as well as to sort in new ones.
Nine tips for writing a notebook
Do you feel like getting active yourself? Go ahead and train your intuition again and start with your very own personal notebook!
Think in advance what kind of notebook you want to write in. Will it serve to record ideas, sketches and experiences? Do you want it to be a notebook for your next trip or more of a calendar with space for notes and to-do lists? This will help you choose the right tools, such as the notebook itself, the appropriate writing instruments and a ruler.
Which notebook suits you and your intention best now? If you travel a lot, rather choose a smaller format that is stable. If you use it for sketches, it is important that the paper is somewhat thicker and blank or with a parallel projection grid. If you want to fill it with calendar entries and your daily tasks, a larger notebook with lined, squared or dot-gridded paper is more suitable. By the way, our ATOMA inserts with Cornell Notes rulings are well suited for this purpose.
Always carry your notebook with you - no matter whether you go on a trip, go to a café, take the train to work or just go for a walk.
Write legibly and in understandable words. Of course, you may use abbreviations or special codes that only you can decipher.
Date the entries in your notebook. This will allow you to easily sort out the chronological progression of events and your sketches of ideas in retrospect.
It may be advantageous not to use the entire width of the page to insert additions later.
An orderly structure is useful. Apply a table of contents. Buy a notebook that is already paginated or provide it yourself with page numbers. For a good overview, work with headings, color markings, underlining, recurring abbreviations or symbols.
Of course, you are allowed to live out your creative streak, whether through sketches, pasting in mementos, creative stamps or letter art. Just as well you can keep the notebook stylistically deliberately sober - just as you like it.
The advantage of analogue over digital notebooks is that not everyone can read along. Provide it with your address in case your notebook is lost, and it might find its way back to you.