Gutes aus Klöstern
Lagrein refuge. The Grieser Klosteranger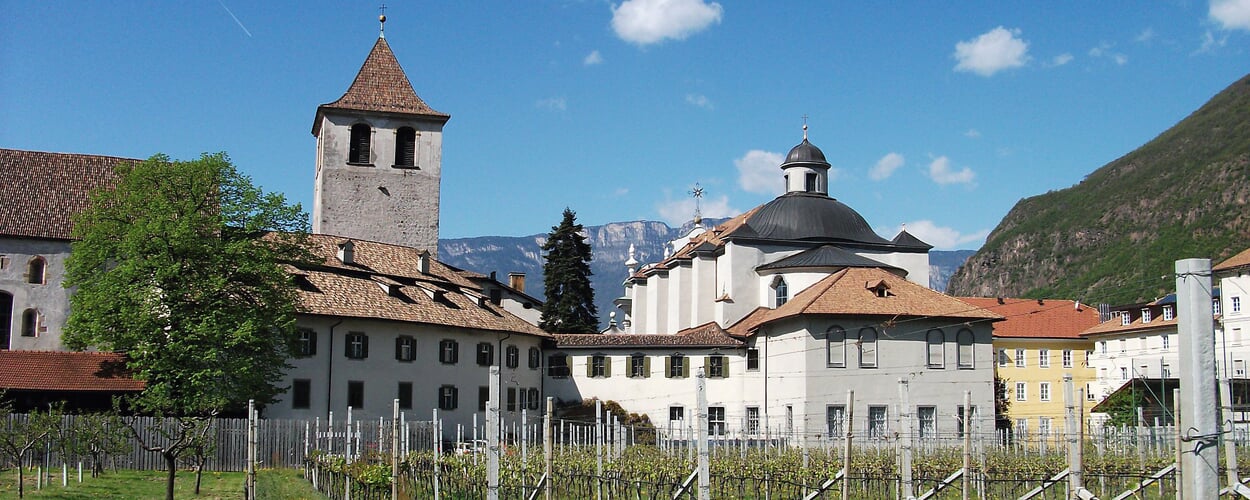 Anyone who has ever been to Bolzano in summer or even spring knows how hot it can get there as soon as the sun comes out from behind the clouds. So hot, in fact, that the South Tyrolean metropolis, which is still clearly located in the Italian north, is one of the hottest cities in Italy. Gries is now a district of Bolzano on its northern edge, and the transition is smooth and almost imperceptible. It would probably have been completely absorbed into the built-up area of Bolzano if it were not for the Benedictine Abbey of Muri Gries in the center, that former Augustinian monastery which has been home to Swiss Benedictines from the former Muri Abbey since the 19th century. The aerial photograph shows the special feature of Muri Gries: where in other monasteries there is the garden, here there is a closed vineyard of about 2.7 hectares. And it is there that the very wine is grown that contributes significantly to the reputation of the Muri Gries monastery winery: Lagrein.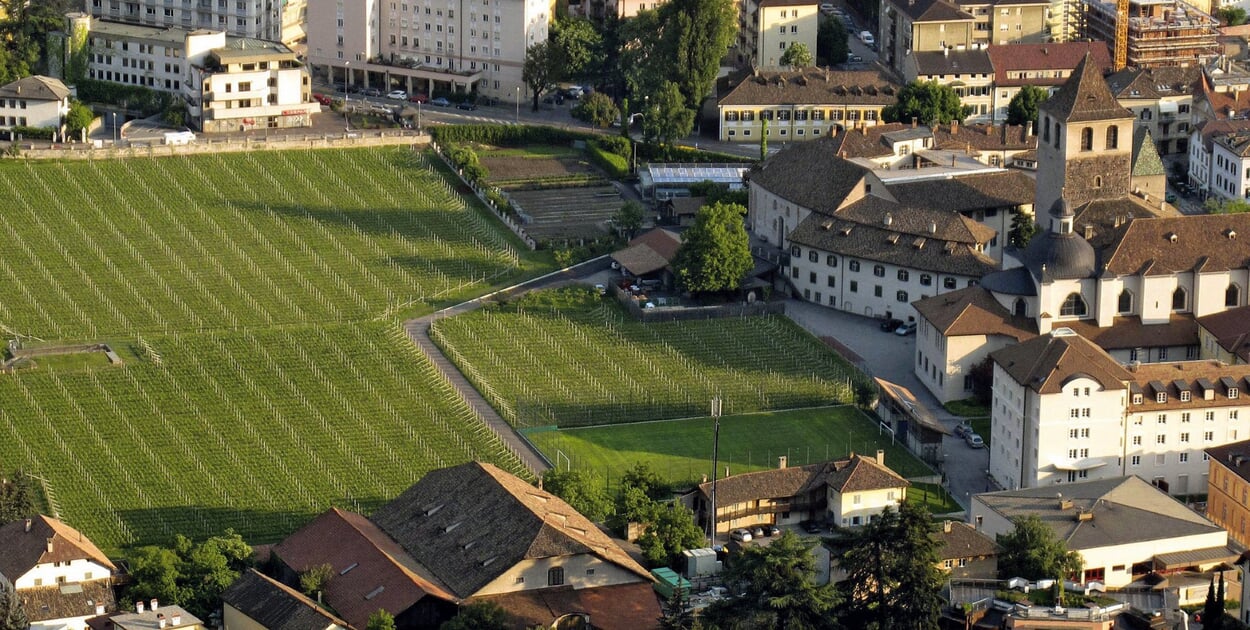 This site is well protected by the monastery walls, and already since 1760 the local situation has hardly changed. For the last twenty years, biotypes have been consistently selected and propagated from the older vine stocks, dating back at least to 1933, which have adapted to the extreme heat conditions on site, indeed, which virtually need this heat and convert it into wine quality.
Here the advantages over clone propagation are clear. The selection process also focused on the short-stemmed Lagrein, which yields a maximum of 1 kg per vine. This variety is also particularly hard-skinned, which means it is heat-resistant, and its hard skins also contain a particularly large amount of colorants. The Lagrein pressed from it is legendary, and it has earned Muri Gries the reputation of being virtually synonymous with South Tyrolean Lagrein.