Sustainable gift packaging. With upcycling potential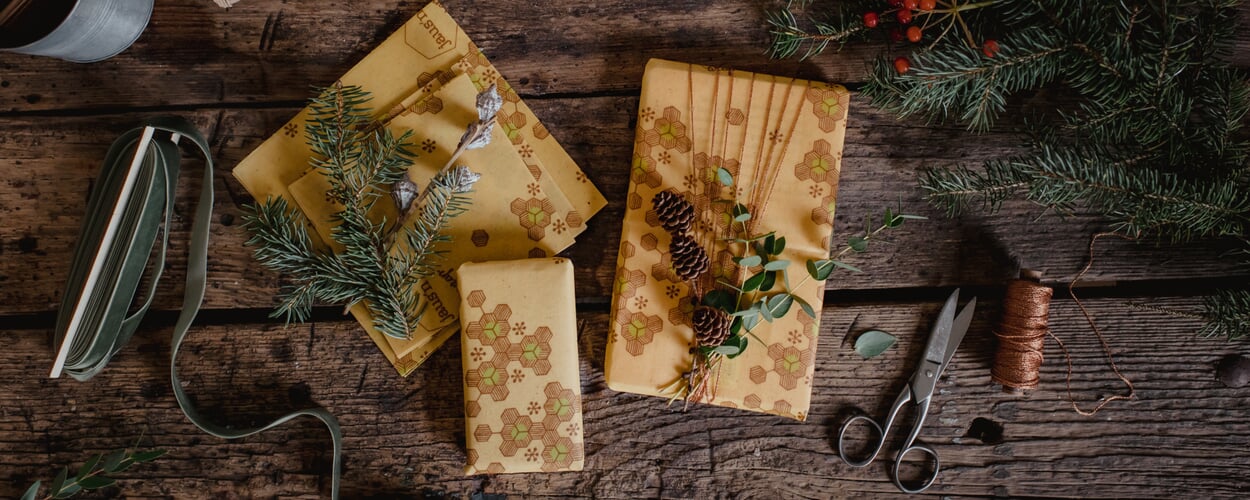 The feeling of anticipation that inevitably comes over everyone who holds a beautifully wrapped gift in their hands and unwraps it with relish is inextricably linked to the act of giving. And so gift-givers often rack their brains over how to wrap their gifts appropriately and attractively. The first choice is usually a beautiful wrapping paper. However, it is worth more than just a thought to choose packaging that not only protects the gift, but is also of benefit to the recipient. Because in this way you give twice: on the one hand the gift itself and on the other hand its packaging, which in the best case is also durable and whose use in everyday life is always a pleasure.
Wrapping paper substitute. Let the imagination run wild
So you can use our beeswax towels perfectly as a substitute for wrapping paper, which with a little floral decoration immediately gets an autumnal to festive look and smells wonderful. Towels and cloth bags are perfectly suitable anyway. Glass storage bottles that are light-protected and aroma-proof not only safely hold your gift, they can come in handy in many places around the house afterwards. Even the household twine you use for tying will later make a second career in everyday life. And if you want to really prolong the moment of anticipation, you can wrap your gift in the Japanese trick box. So you see, there are almost no limits to your imagination.
Tip 1: Beeswax cloth instead of wrapping paper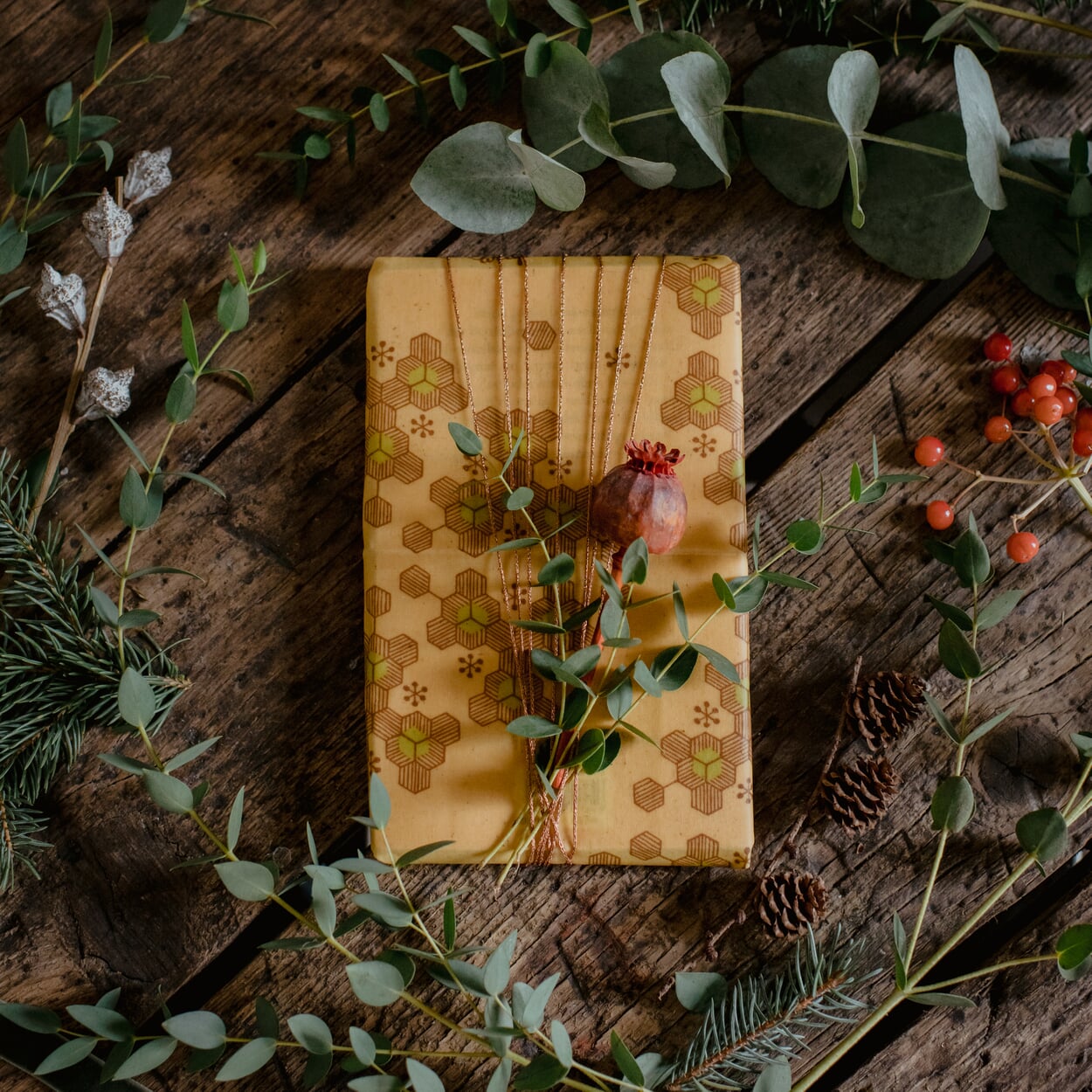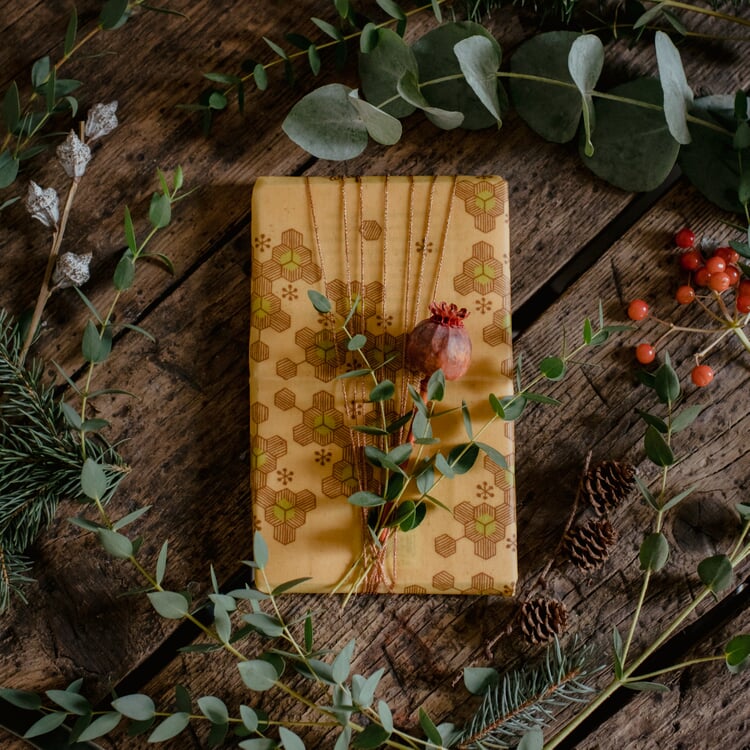 The beeswax cloth made of pure cotton is a resource-saving alternative to cling film and aluminum foil. Reusable as often as desired and easy to clean, it helps to save waste in the household. Even during production - all steps are done by hand - and in the choice of ingredients, attention is paid to the environment. The cotton used comes from controlled organic cultivation, just as the wax for the coating is obtained from controlled organic beekeeping in the vicinity of the manufacturing family business in the Waldviertel region. Thus, the cloth also clearly exudes the pleasant inherent odor of beeswax. In addition, the wax coating contains only a portion of tree resin from the Austrian black pine, which provides adhesion, and sunflower oil, which provides suppleness.
Tip 2: Wrap gifts in cloths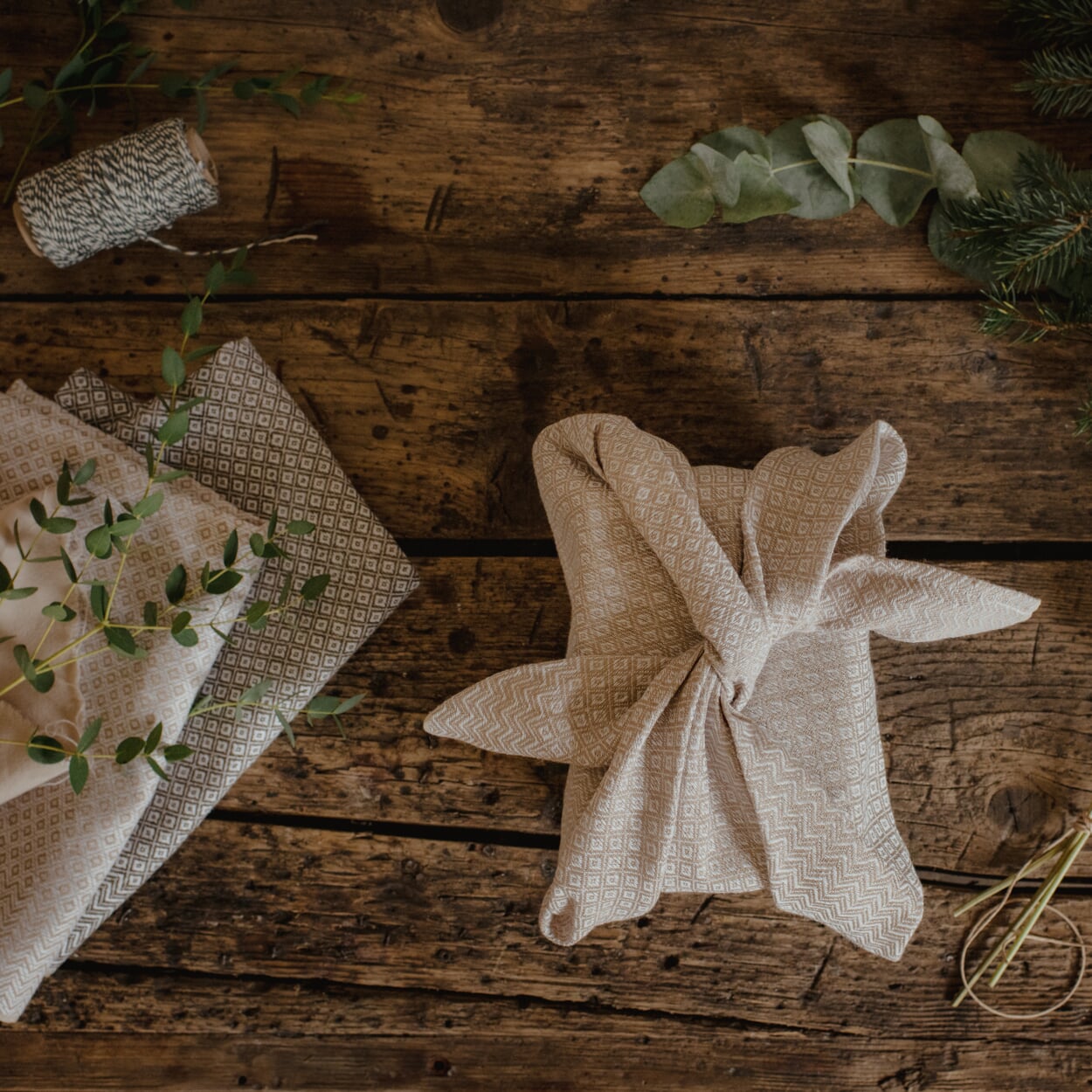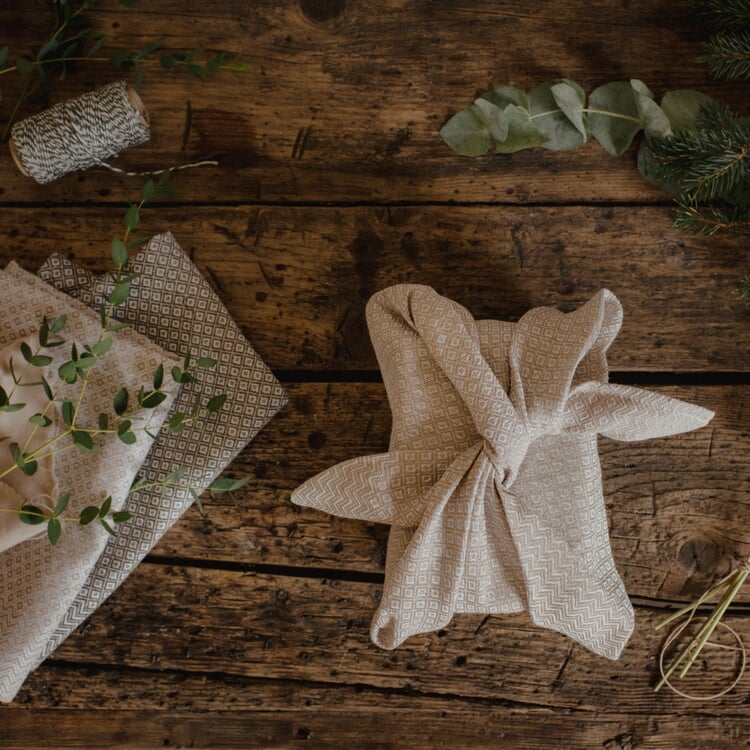 The Leinenweberei Vieböck uses pure linen from European long fiber flax for the tea towel: pre-bleached linen yarn in the warp and yarn-dyed linen in the weft. This makes the towel a durable, absorbent aid in the kitchen, because linen is naturally stain-resistant, anti-static, and low-linting; thanks to its smooth surface, it is easy to clean, and it dries surprisingly quickly. Before use, it is recommended to wash the cloth two or three times so that it develops its full absorbency.
Tip 3: Glass storage bottles as gift packaging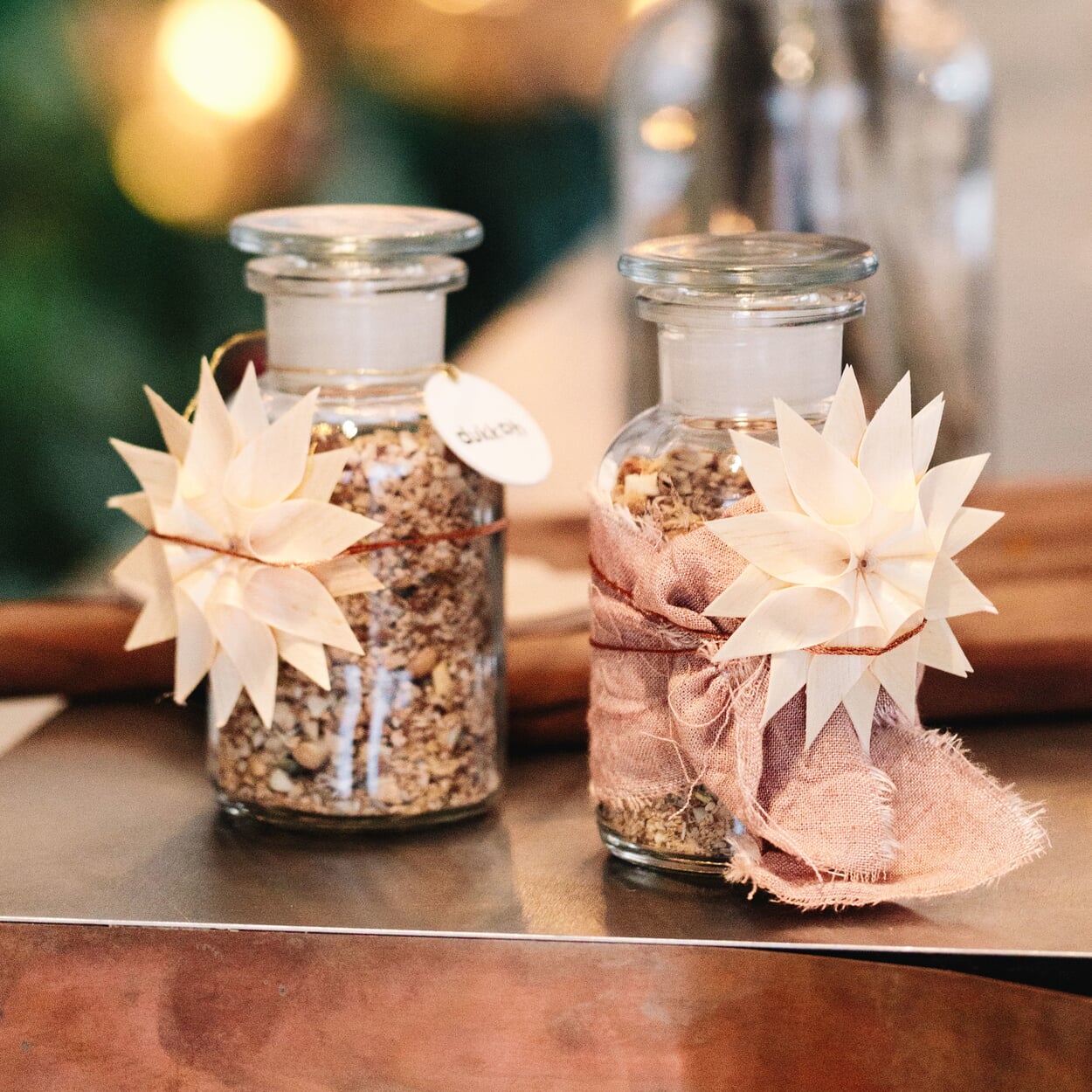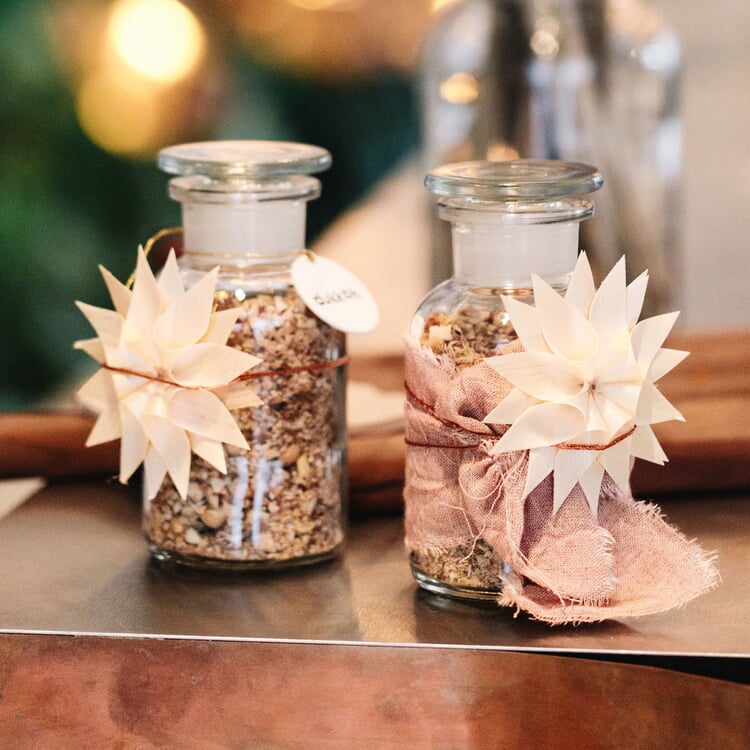 These simple bottles, tightly sealed with a ground glass stopper, can be used in many ways in the household: for example, for light-protected, aroma-safe storage of spices, home-dried tea and kitchen herbs from your own garden, medicines, etc. Available in two versions, each in Braun- or clear glass.