MENSWEAR
Warm sweaters for men. Competent against cold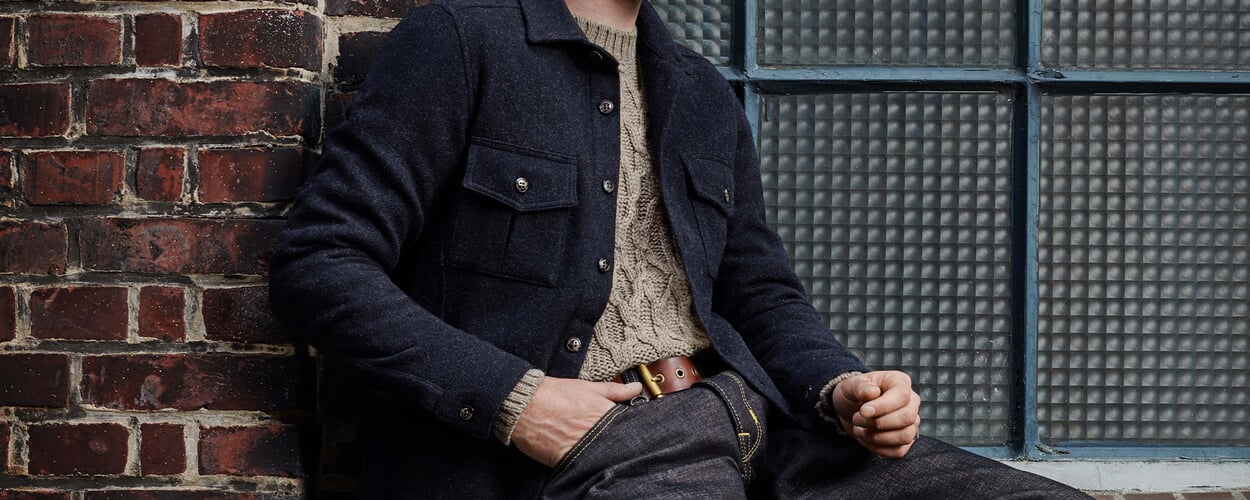 Where the weather is harsh, the winter is long and outdoor work is particularly hard, knitwear is produced that is unusually warm, windproof and weatherproof - for example in Norway, Scotland, the Irish Aran Islands or the Bolivian Andes. But also from our latitudes come sweaters that have proven their suitability for the cold in the long term. We've put together a selection of single- and multicolored sweaters in plain knits and with traditional knitting patterns, as well as with stand-up collars, troyer collars, round necks and V-necks.
Recommended Topics

The Aran Islands, located off the west coast of Ireland in Galway Bay, are known to the world largely for the extraordinary knitting skills of their inhabitants. Inis Meáin (pronounced Inisch Maan) is the middle of the three islands. It has been home to a knitting factory of the same name (in addition to fewer than 200 inhabitants) for several decades, producing knitwear there that is local in character and of the highest quality - in keeping with the company's motto: "Go maire tú is go gcaithe tú é" ("May you live long to wear it").
View more

Horhausen in the Westerwald is home to the knitwear specialist Seldom. Its origins lie with the parents of today's managing director Rolf Meissner, who made a name for themselves with knitted hats and caps - at the best of times, 2,000 knitted hats a day left their factory. In 1984, Rolf Meissner, a trained economist and self-taught knitter, founded the brand Seldom, which he managed for many years, but then sold and turned to knitwear development on commission. A few years later, however, he bought back the brand rights with the idea of reviving Seldom one day.
View more