Audibly relaxed. The nature orchestra of your garden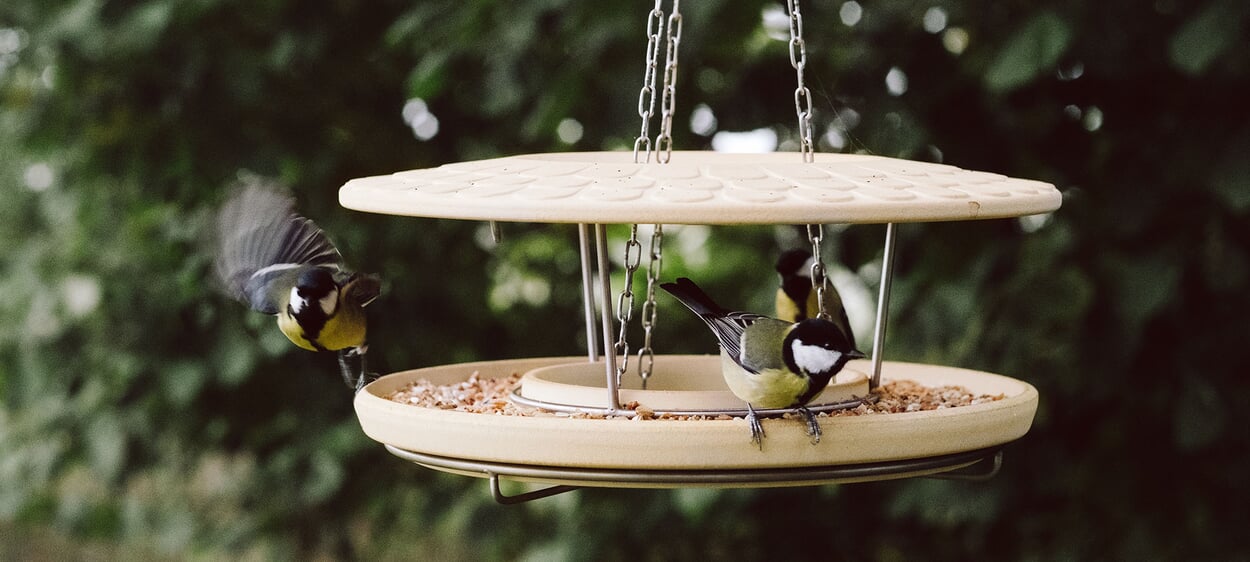 Anyone researching the topic of listening in the garden on the Internet primarily encounters questions such as: "How long is it allowed to listen to music in the garden?" "What volume is permitted?" "What all falls under disturbing the peace?" You can hardly be further off the mark. At least when it comes to the garden itself as a source of acoustic enjoyment. From this point of view, the bird concert is particularly noteworthy, which you can experience in all its glory in spring and summer, especially in the early morning hours and at dusk. A splendor that has even inspired great composers. The song of a blackbird is said to have inspired Johann Sebastian Bach, and Olivier Messiaen, who was also an avid ornithologist, dedicated an entire work to birds called "chants d'oiseaux".
Commitment to the minute: the bird choir
But back to your own garden. You can literally set your watch by the birds. Because depending on the degree of twilight, the individual species always start singing in the same order: robins and cuckoos, for example, make themselves heard from about 50 minutes before sunrise, followed ten minutes later by the blackbird. The great tit and blue tit start about half an hour before the sun rises, the goldfinch another ten minutes later. At sunrise, the multitude of voices in the bird choir can then be almost overwhelming - at least in a reasonably intact habitat structure. In such a habitat, even more "animal music" can be heard (to stay with the image). Because where the singers are, the instrumentalists must not be missing, in this case the strings in the form of the insects: the chirping of green grasshoppers, crickets or other crickets or the sonorous buzzing of the bumblebees, some of which can be heard from far away.
Artist colony: nesting aids for birds and insects
Unfortunately, an intact environment with suitable nesting and feeding opportunities is often no longer available, especially in residential areas. In order to enjoy the bird concert, it is therefore helpful if you make your own garden attractive for birds. For example, by offering them natural nesting opportunities with appropriate plants and supplementing these with suitable nesting aids. And if you put plants that bear seeds and fruits, birds are likely to come and feed on them. Last but not least, year-round feeders with seasonal food will help make your garden an attractive place to stay from a bird's point of view. The same goes for insects. Here, too, you can achieve a lot with suitable nesting aids - for example, with the insect houses from our range. However, many wild bees also breed in the ground. To help them, dig a bucket at least 25 centimeters high with good water drainage in a sunny spot of your garden, put a layer of expanded clay on the bottom and fill up to the top with loamy sand. And since in nature one thing always intertwines with another, an insect-friendly and -rich garden is of course also attractive for insect-eating birds.
Who is who: Who is singing?
But it is not always easy to recognize which feathered guest is coming to visit you. The robin, for example, is very curious, not very shy and likes to be seen near you when you are working in the garden. But who is the secret singer in the bushes? With the free app "BirdNet", a research project of the Cornell Lab of Ornithology and the Chemnitz University of Technology, you can find out (if you have an Android smartphone). With the app, you simply record songs and have them determined at the touch of a button. If you want to get to know bird calls in an analog way, we recommend our French bird call whistles. The lovingly handcrafted instruments invite you to playfully engage with bird songs and, in a sense, enter into a dialogue with your feathered visitors.
Relaxation guaranteed.
So how you experience the diversity of birdsong is entirely up to you: simply listening, identifying songs or even learning to imitate them. One thing is certain, however: this listening experience is relaxing in any case, not only after the work in the garden is done, but in general. A subjective impression, which is also supported by studies: Sounds of nature (especially birdsong, but of course also the splashing of water or the rustling of the wind in the leaves) relax and ensure that stress hormones in the body are reduced. And it's hard to find a better way to relax.