The balcony. Municipal replacement garden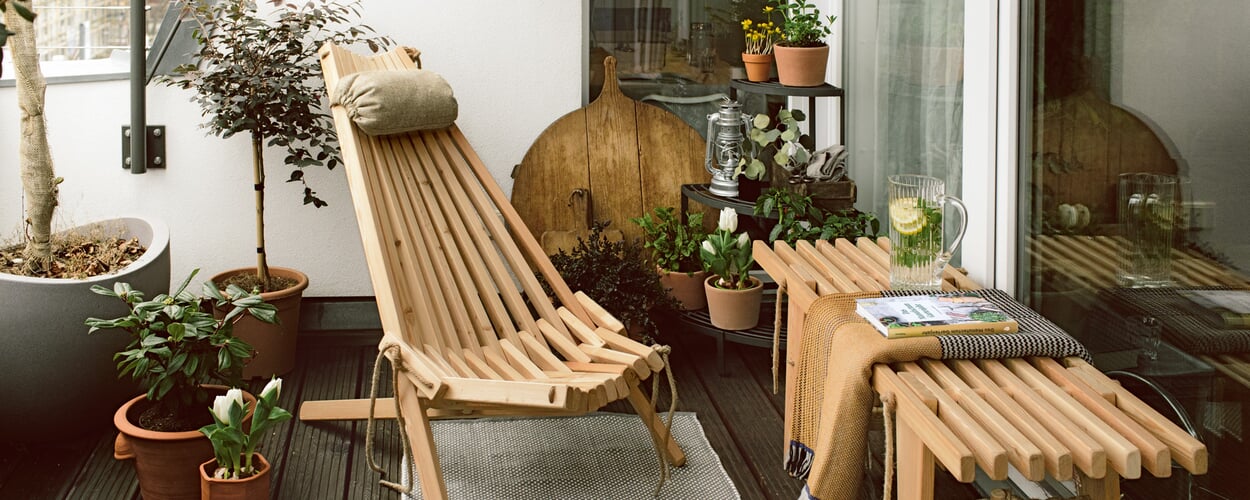 It is not only in terms of architectural history that the balcony has undergone a gratifying transformation. Whereas balconies were once mainly used as a space for important (or self-important) citizens to represent themselves, today they are a wonderful way for city dwellers and others to enjoy life surrounded by sprouting greenery - and even to spend extensive vacations on "balconies. And anyone who thinks that such a balcony, as an "urban substitute garden", does not offer enough space for a garden-like experience, will be proven wrong with our solutions for balconies and terraces. Little space? Plenty of space!
Uses any space. Garden work table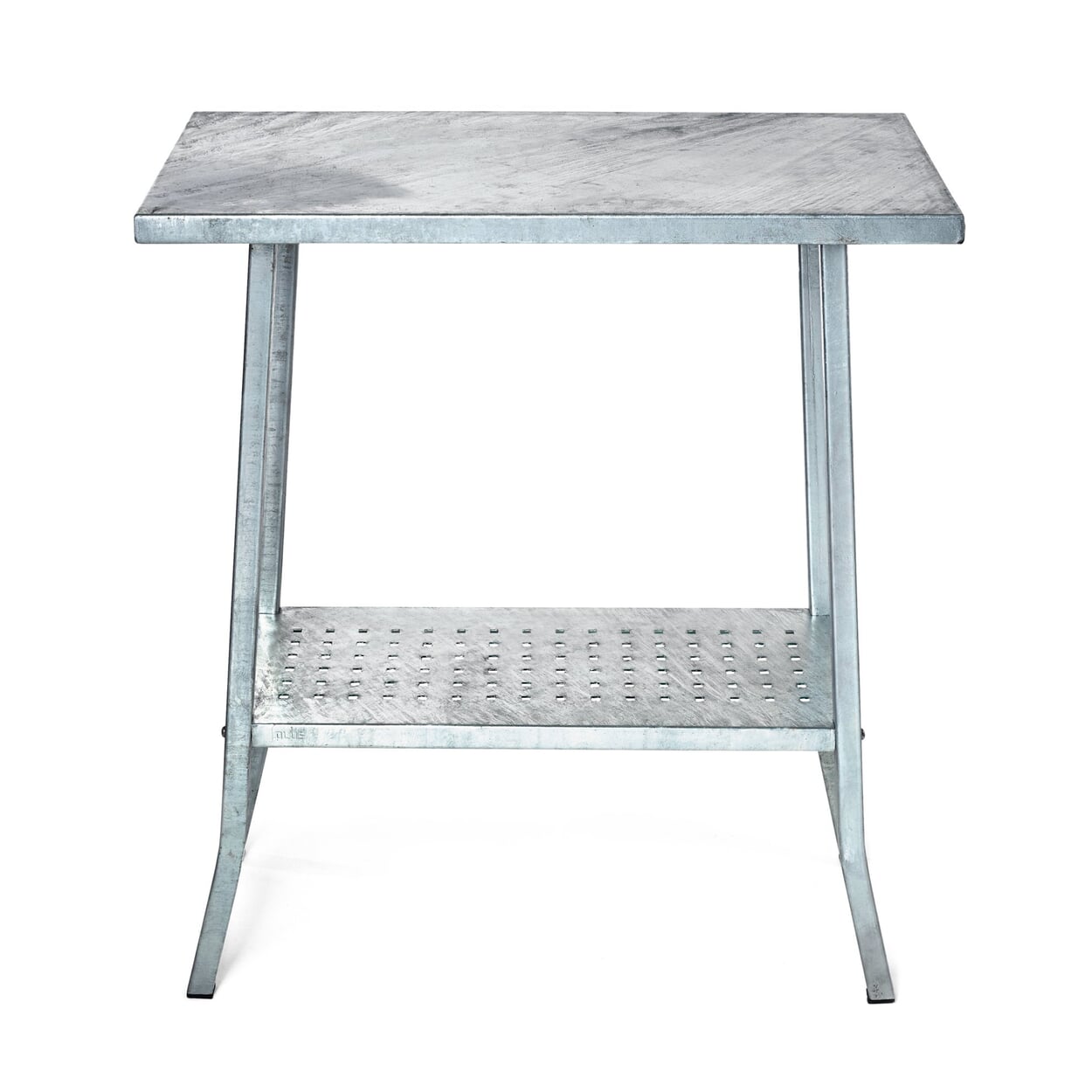 Especially on the balcony and terrace, this work table unfolds an almost silent greatness: with its compact dimensions, which exploit more the length rather than the depth, the narrow furniture fits easily in smaller spaces. Yet for all its measured appearance, the table with its two shelves also opens up a pleasingly wide range of versatility: shelf or work table, presentation surface or side table - how it is to be used can be decided on a case-by-case basis. The table is made of hot-dip galvanized, 1.5 mm thick sheet steel and defies all weather conditions all year round. Made of hot-dip galvanized sheet steel. Height 80,5 cm, width 75 cm, depth 45 cm. Weight 13.6 kg.
Furniture suitable for balcony
Sturdy flower bench, foldable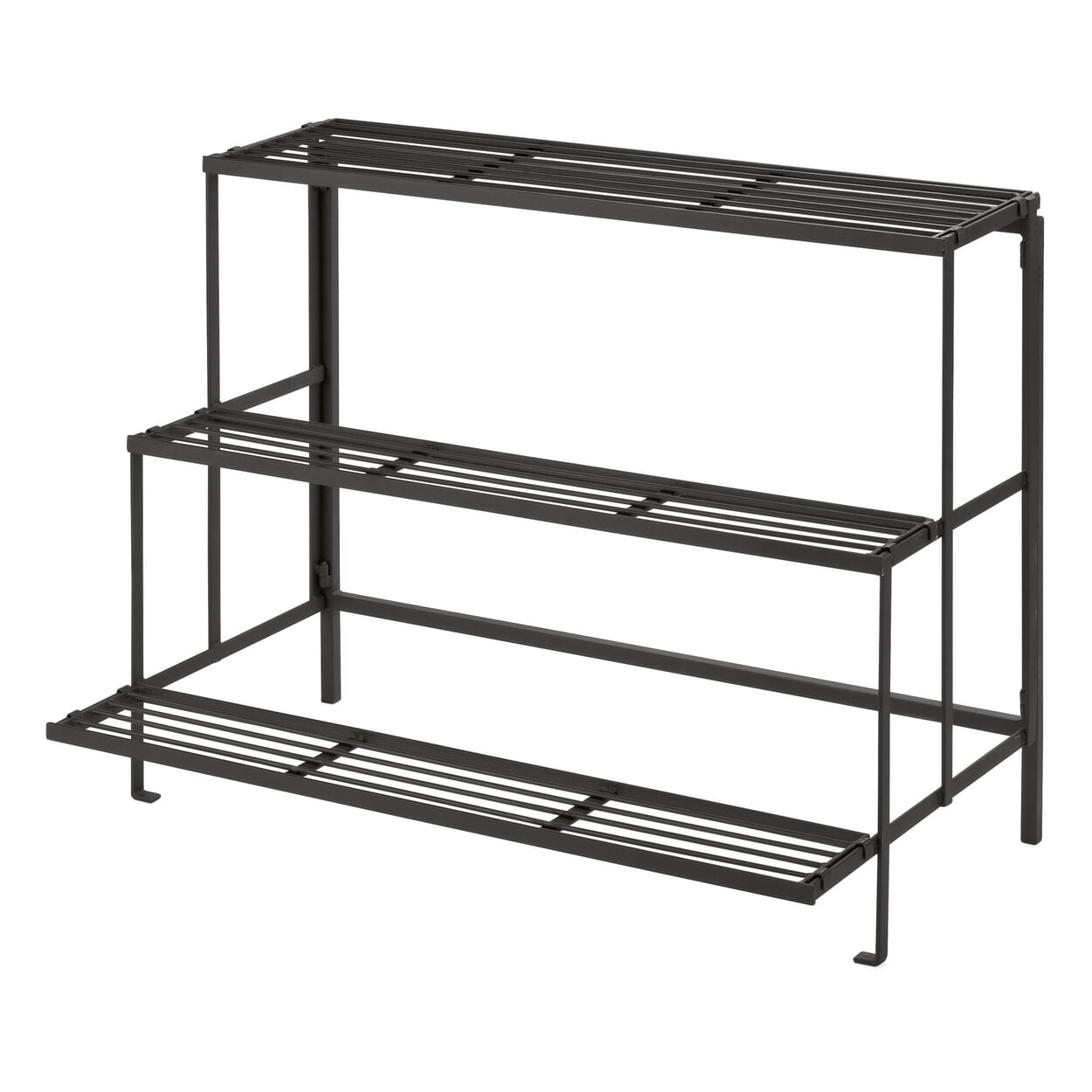 Stable and sturdy, this flower bench is made of painted steel and can hold numerous flower pots on three wide steps, and yet it can be folded and stored away to save space when not in use (in winter). In fact, the supports are attached to the steel frame without any further fastening - but very firmly - and can be easily removed, the sides of the frame are foldable. Made of steel, painted, material thickness 5 mm. Height 74 cm, width 99 cm, depth 55,5 cm (folded 4 cm). Steps 96 x 15,5 cm (bottom and middle) or 96 x 25,5 cm (top). Weight 18 kg.
Weather resistant. Balcony raised bed steel galvanized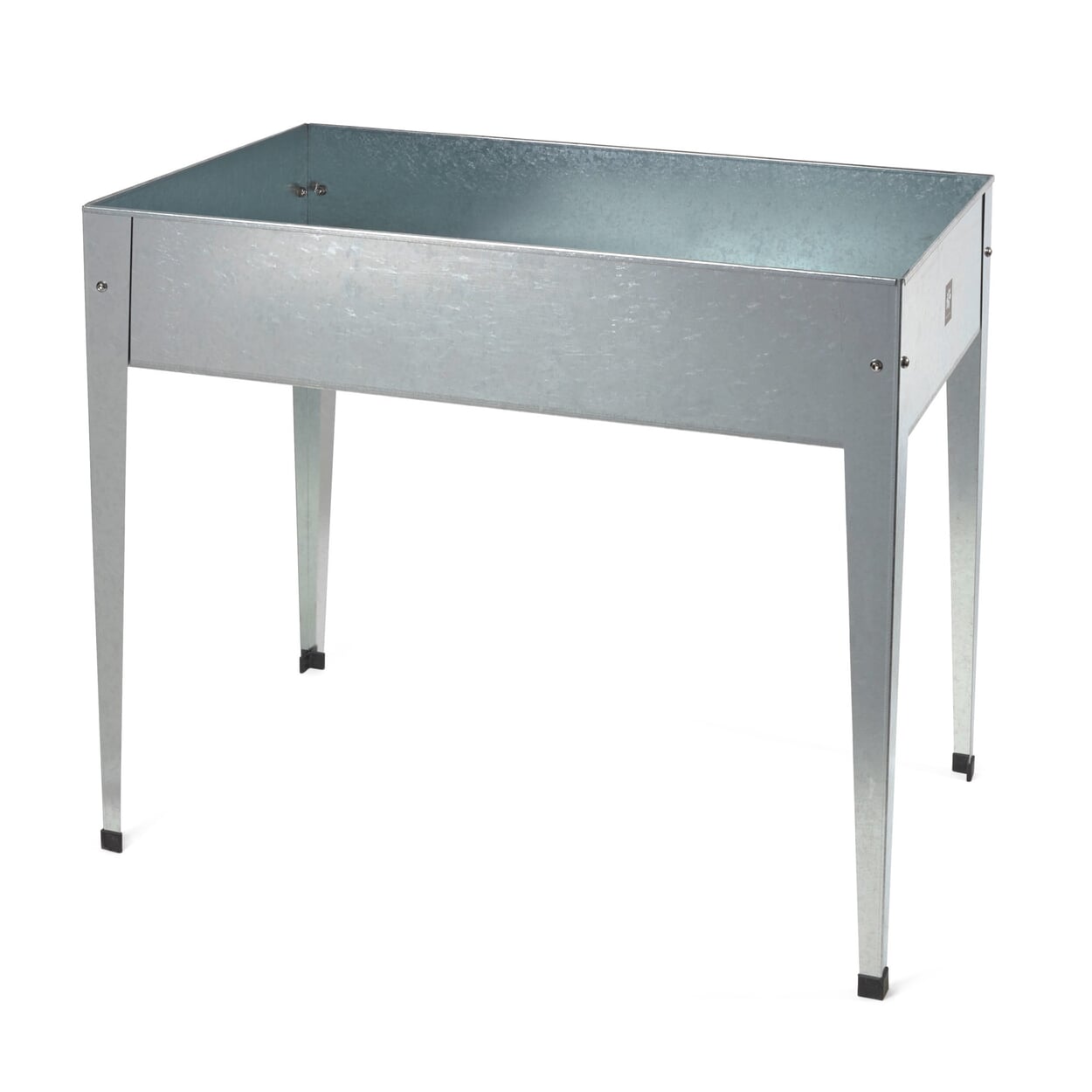 Compactly built, this raised bed opens the possibility of achieving horticultural success even on a small balcony. It allows the cultivation of herbs, lettuce, zucchini, cucumbers or chard; it is not suitable for deep-rooted vegetables such as carrots. The tub of the raised bed is located at an optimal working and harvesting height. Its bottom slopes slightly towards the center so that excess water - for example, after a heavy downpour - can drain away easily, preventing waterlogging. Under the raised bed there is also sufficient storage space for empty pots, small tools, the watering can or the soil bag.