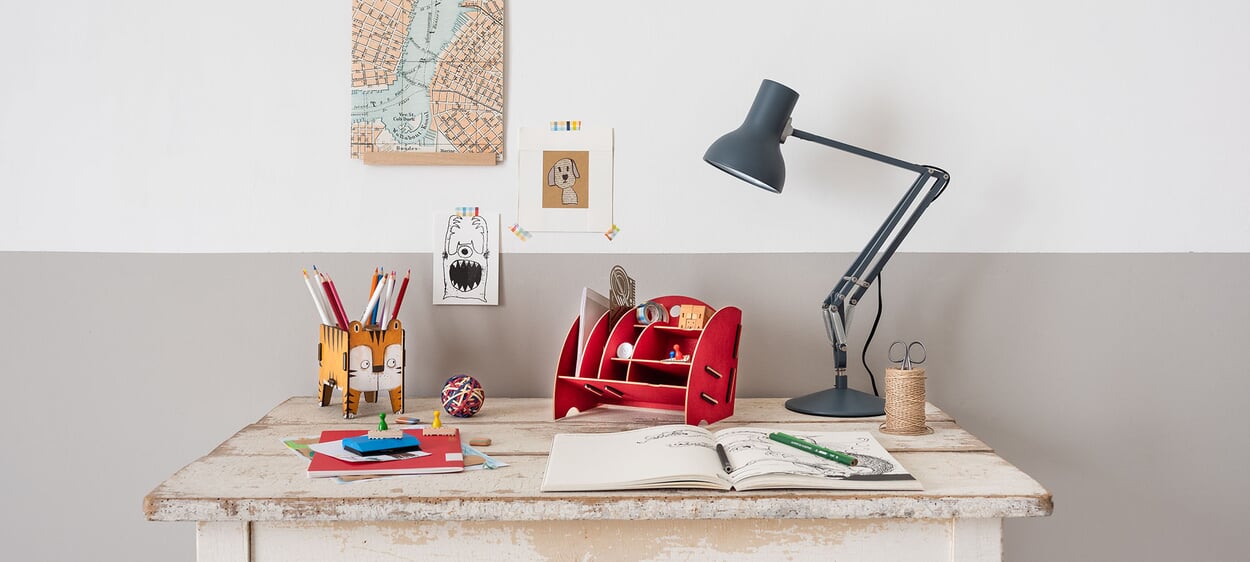 Starting school is a reason for joy and should remain so for as long as possible. In school, cultural techniques such as reading, writing and arithmetic are taught, which enable children to lead a self-sufficient life. Useful things for learning as well as for practicing these techniques in later times we keep on this page: Blackboard and chalk, crayons and also a desk that grows with its owner and accompanies him throughout his life.
Grows with its tasks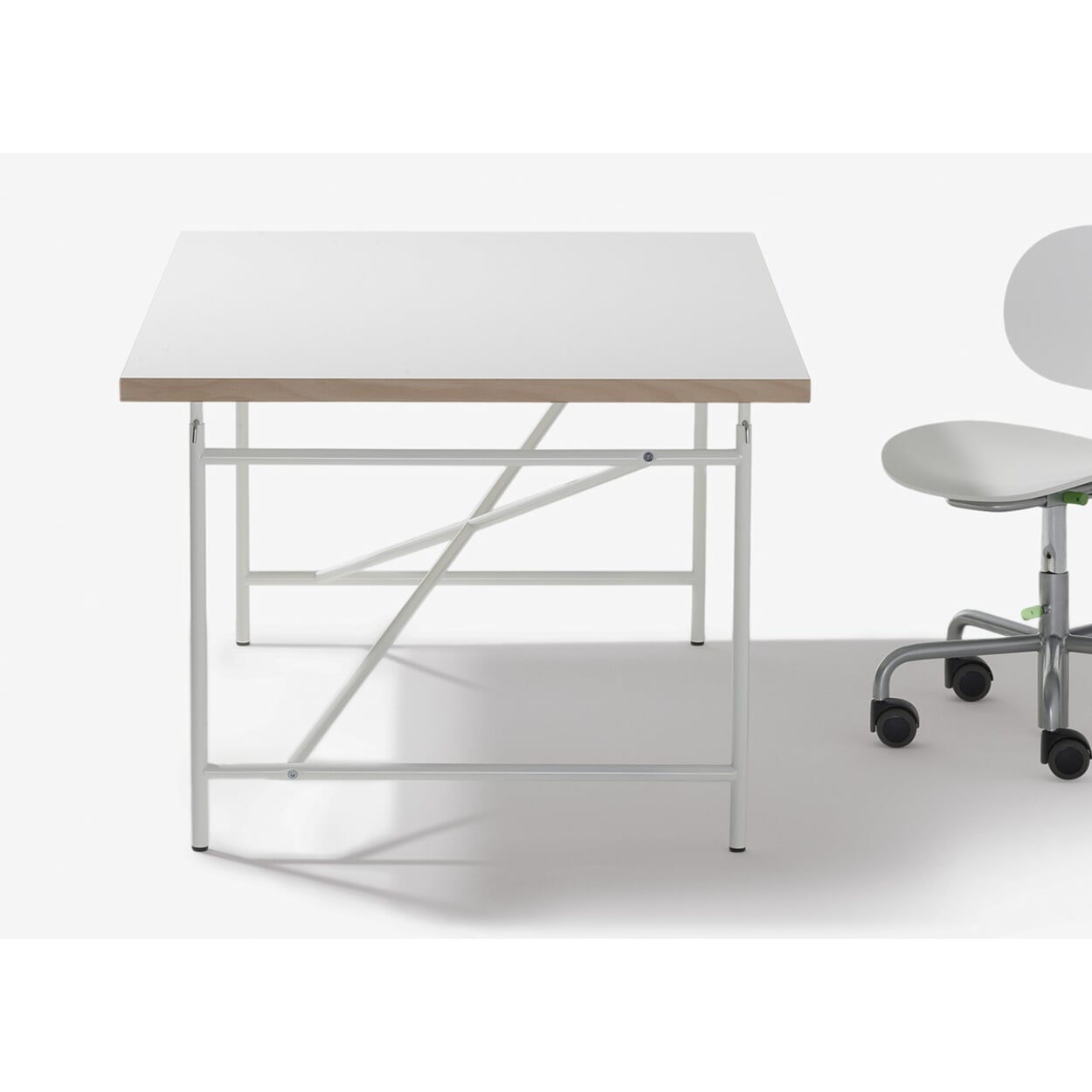 Big classic for little ones: The small version of the table frame designed by Egon Eiermann grows with you, as it is adjustable in height. The table top can be screwed to the supporting rods of the table frame with the help of an enclosed accessory. Dimensions: Frame: W 110 × D 66 × H 52 - 69 cm, top: W 120 × D 70 × H 2.8 cm.
Blackboard, chalk and stylus
Office equipment for small and large
Fountain pen. Individual approach on paper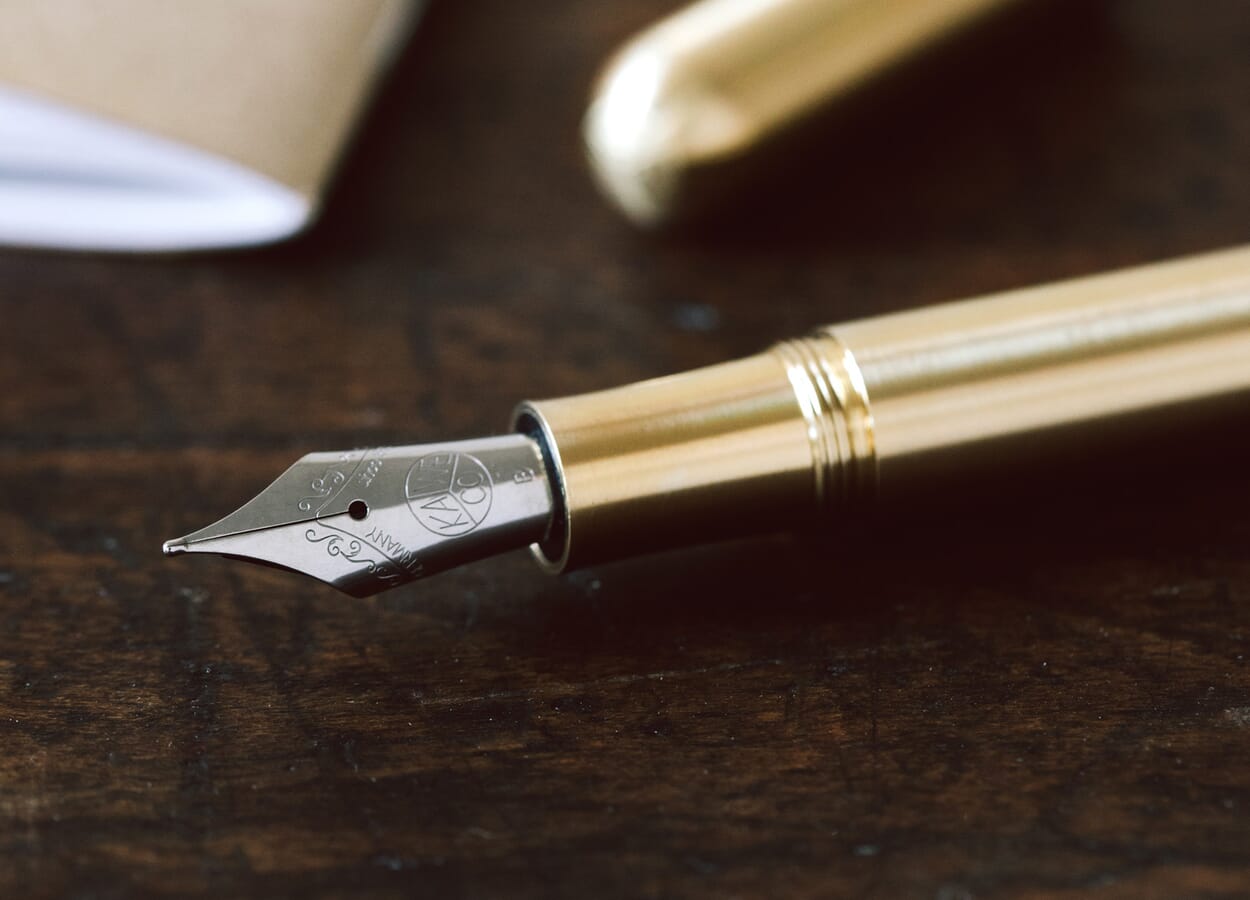 Only at an advanced (school) age, when the use of the fountain pen has become a matter of course, does the handwriting fully develop and become unmistakably individual. "Technically", the effect of the fountain pen developing a personal handwriting has simple reasons: the nib allows an individual approach on the paper when writing (unlike the lead ball), and also the preference for one of the common nib widths - fine, medium, broad - leads to handwriting of different types. The fountain pen is therefore far more a personal "means of expression" than other writing instruments can be.
Small gifts and other products