Harvest. And preserve for long enjoyment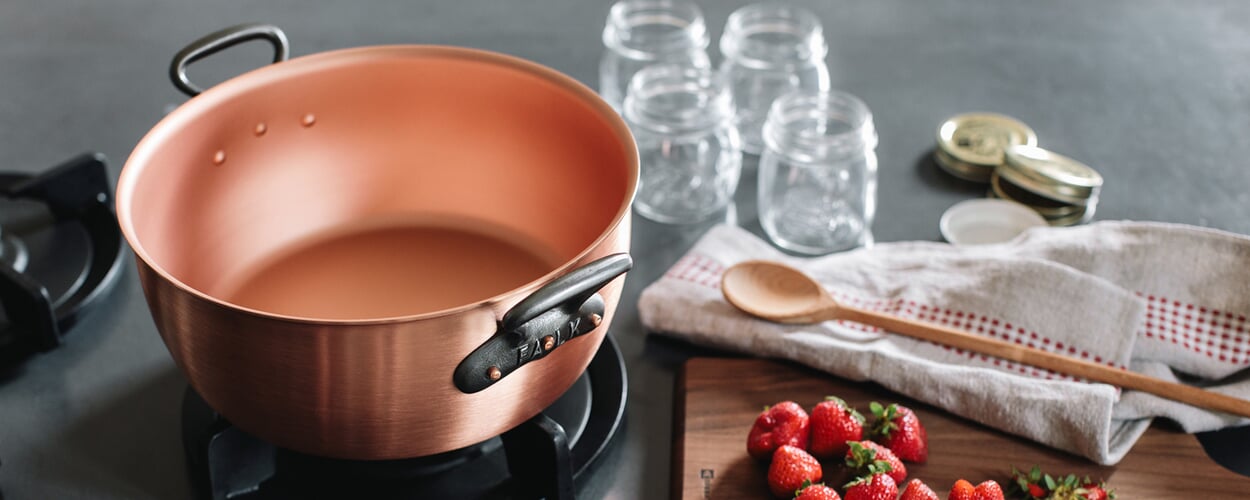 While some people associate summer primarily with vacations and leisure time, others, namely garden owners, rather have the work in mind that needs to be done. Almost every day, new fruits and vegetables ripen on trees and shrubs or in beds that need to be processed - a job that lasts well into the fall. We have therefore compiled a series of useful utensils that can help you preserve your harvest and then literally go to the canning in the winter.
Copper for a good reason. Jam kettle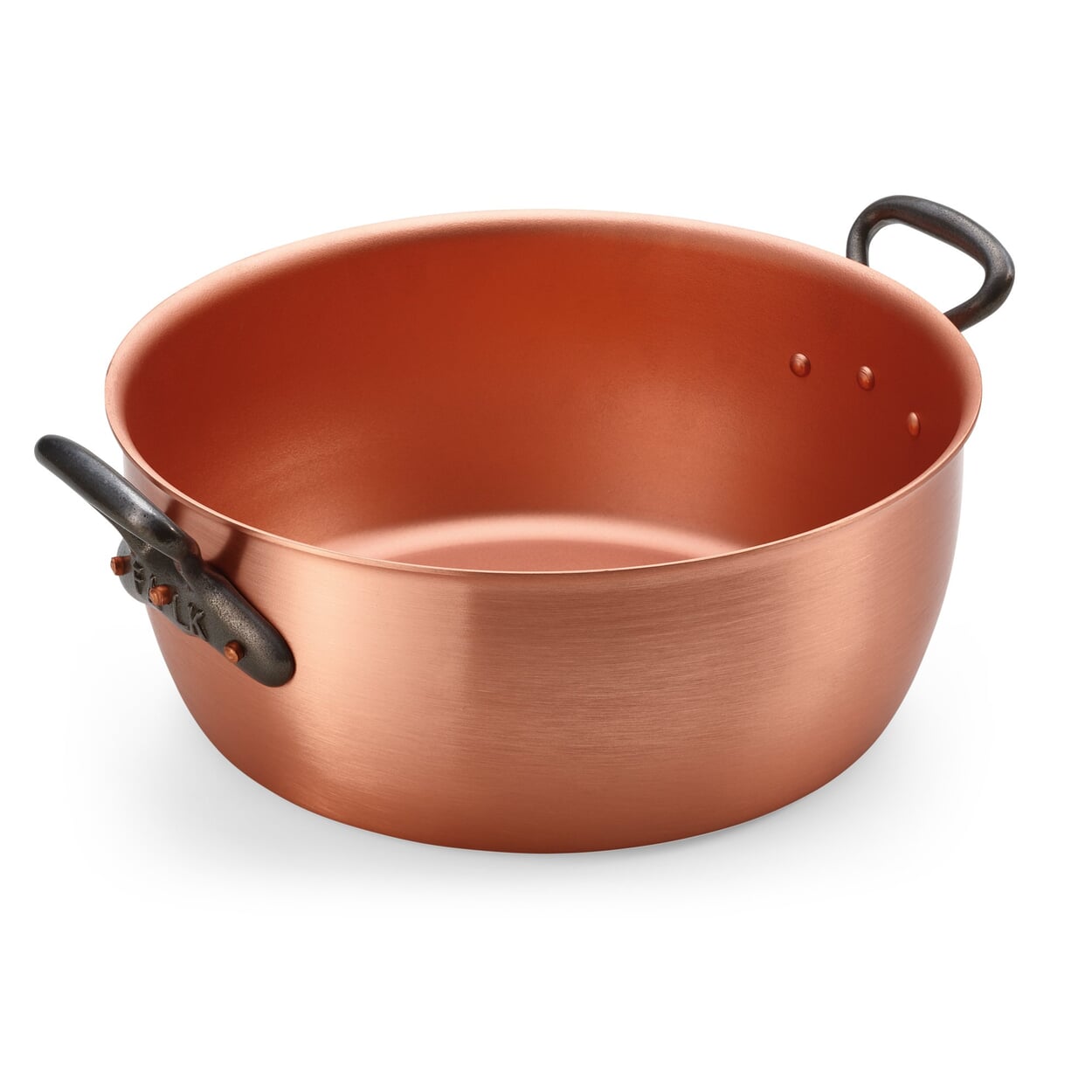 The material (more precisely: the copper ions) interact with the sulfur compounds in the fruit, which retains its natural, often vibrant colors even after cooking. Secondly, this interaction also produces a better gelling effect, so that less sugar can be used from the outset. And thirdly, because of copper's superior thermal conductivity, scorching is also less likely to occur, as the heat supply can be quickly regulated. There is no need to fear a metallic aftertaste in the jam or jelly, as the fruit acids are softened by the sugar. For the reasons mentioned, the jam pot is not lined with stainless steel on the inside, but the wall thickness here is also a proud two millimeters and the cast-iron handles are firmly riveted on.
Fleet. Stainless steel strainer

The Flotte Lotte in a stainless steel version (and thus quite equipped for professional use). 2 sturdy pot supports provide the strainer with support on bowls and pots. The straining wing covers ¾ of the straining surface; at the bottom, a metal bow scrapes off the strained food without leaving any residue. 2 interchangeable discs with 2-mm perforation (e.g. for straining cooked fruit for jelly, jam, puree) and 3-mm perforation (e.g. for straining cooked vegetables, for pressing through cooked potatoes for puree) are included. Pre-cleaned, also suitable for the dishwasher. Height 11 cm, top rim 20.5 cm Ø, base 14 cm Ø. Volume approx. 1.6 l. Weight 1.1 kg.
Jam funnel stainless steel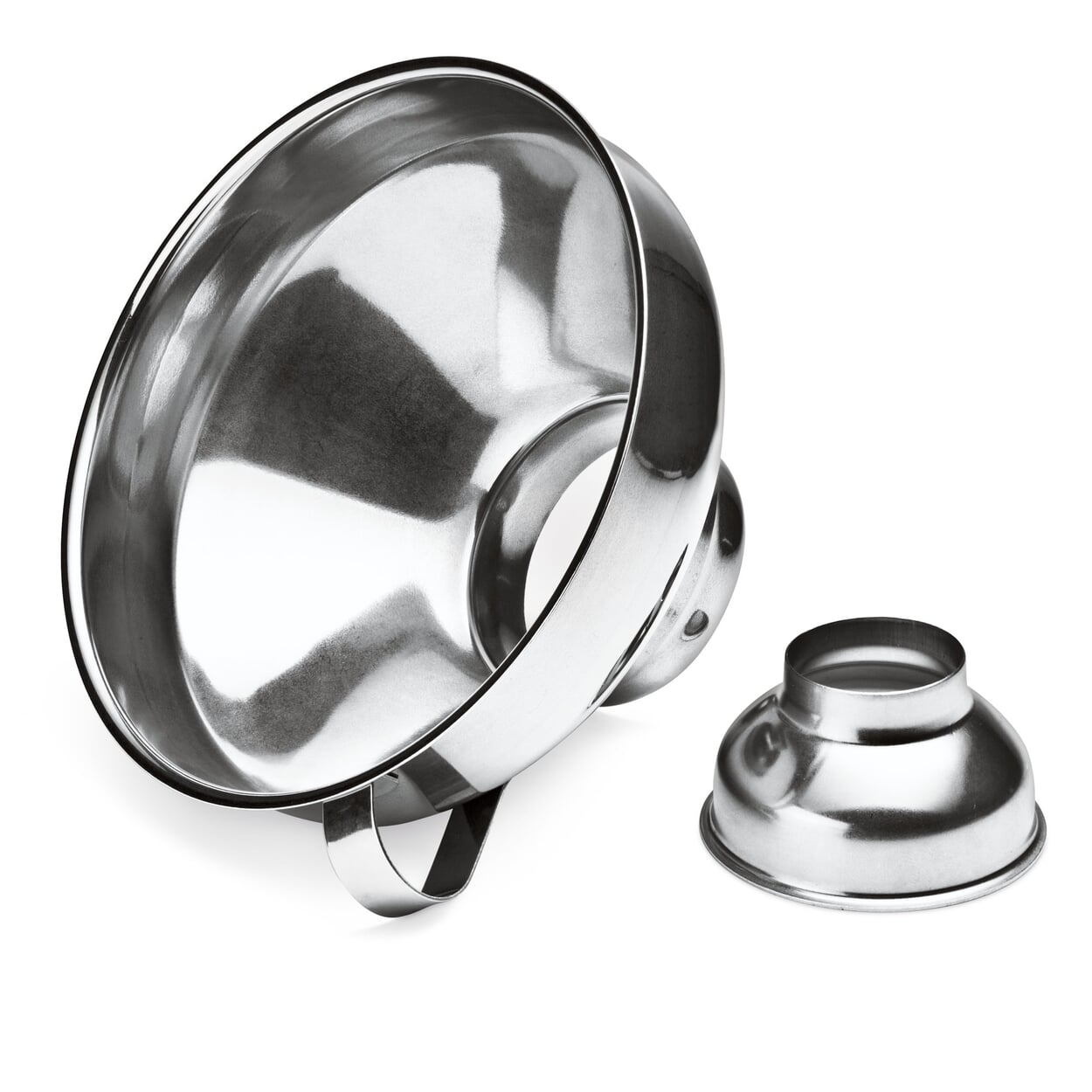 Made in Italy and stainless steel. Simple handle made of strip steel, spot welded. A reducer is included with each funnel and can be plugged onto the spout from the outside if needed. Total height 11 cm, filling opening Ø 14 cm, outlet opening Ø 5.6 cm or 3.2 cm. Weight 220 g.
Preserving jars with screw cap. Four seasons in a jar
Practical, resealable preserving jars with screw lid, made of pressed glass. The preservation of fruits and vegetables from your own harvest is guaranteed with their help: Filled with the preserved food, the jars are pasteurized in boiling water in the cooking pot. The vacuum screw lid indicates the "canning success": you can see the dent in the center of the lid that has been pulled downwards and - weeks or months later - you can hear the characteristic cracking sound when you open it for the first time. Instructions for use are enclosed with each jar. Made of pressed glass with vacuum screw-on lid made of tinplate. Available in 2 variants and as a bottle.
About drying
A good way to preserve the abundance of the harvest is to deprive fruits, vegetables and herbs of the water that is as necessary for them to thrive as for them to perish. If it evaporates through drying, the decomposing organisms lose their basis of life, the dried goods become durable - with a loss of vitamins, but condensed into a powerful load of mineral and fiber substances. They can dry outdoors - if the autumn contributes sufficient summer temperatures. You can even dry them on the heater or in the oven, if it is capable of maintaining low temperatures between 35 and 50 °C. But the easiest way is to use dehydrators.