Recipe
Wonderfully fruity and refreshing. Sparkling berry iced tea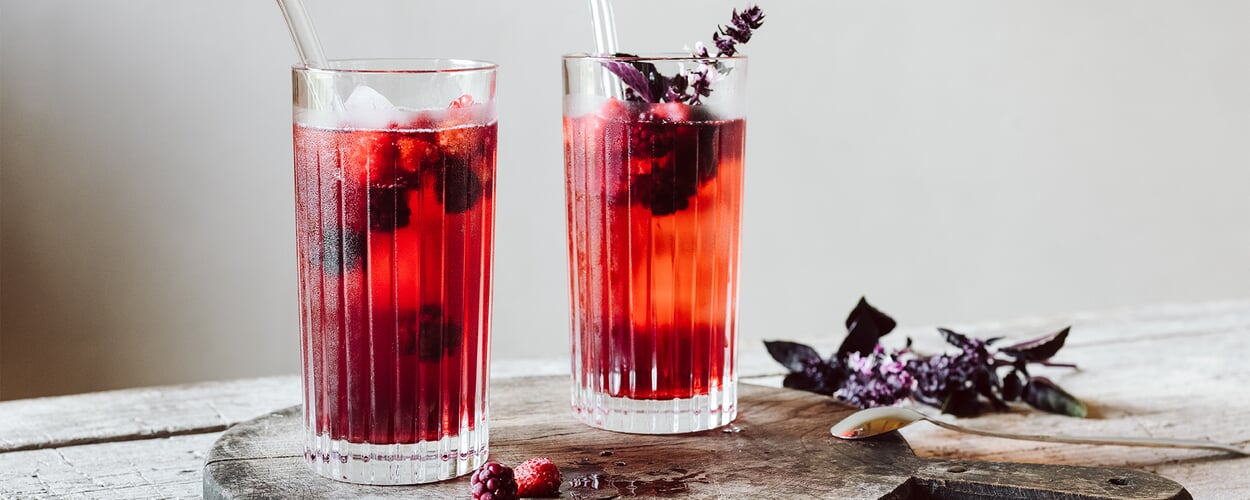 The classic among iced teas is a black tea refined with peach or lemon. In our recipe, we use the organic fruit tea blend Berry Pomp as the basic ingredient, which comes up with a fulminant flavorfulness of hibiscus, rose petals, wild berries, blueberries and cherries. The fruity sweetness is provided by a vinegar-based syrup with the intense aroma of fully ripe raspberries. Indian tonic water made from hand-selected botanicals gives the iced tea a citrusy, slightly tart note. Frozen seasonal fruits and red basil finally crown this delicious refreshment.
Ingredients for two long drink glasses (400 ml)
2 tbsp organic tea blend Berry Pomp
2 tbsp Shrub! Raspberry Syrup
A handful of frozen berries (raspberries, blackberries, strawberries)
6 ice cubes
200 ml Fentimans Tonic Water
2 sprigs (red) basil
The preparation
Put two tablespoons of tea mixture in a teapot and pour 200 ml of boiling water. Let the tea steep for three minutes, then drain and cool. Place ice cubes and frozen berries in each glass, add the cooled berry tea and one tablespoon each of raspberry syrup and stir. Top up with tonic water and garnish with basil. Our tip: If you like it a little more "spiritual", add 4 cl of gin or vodka to the iced tea in each glass. Cheers!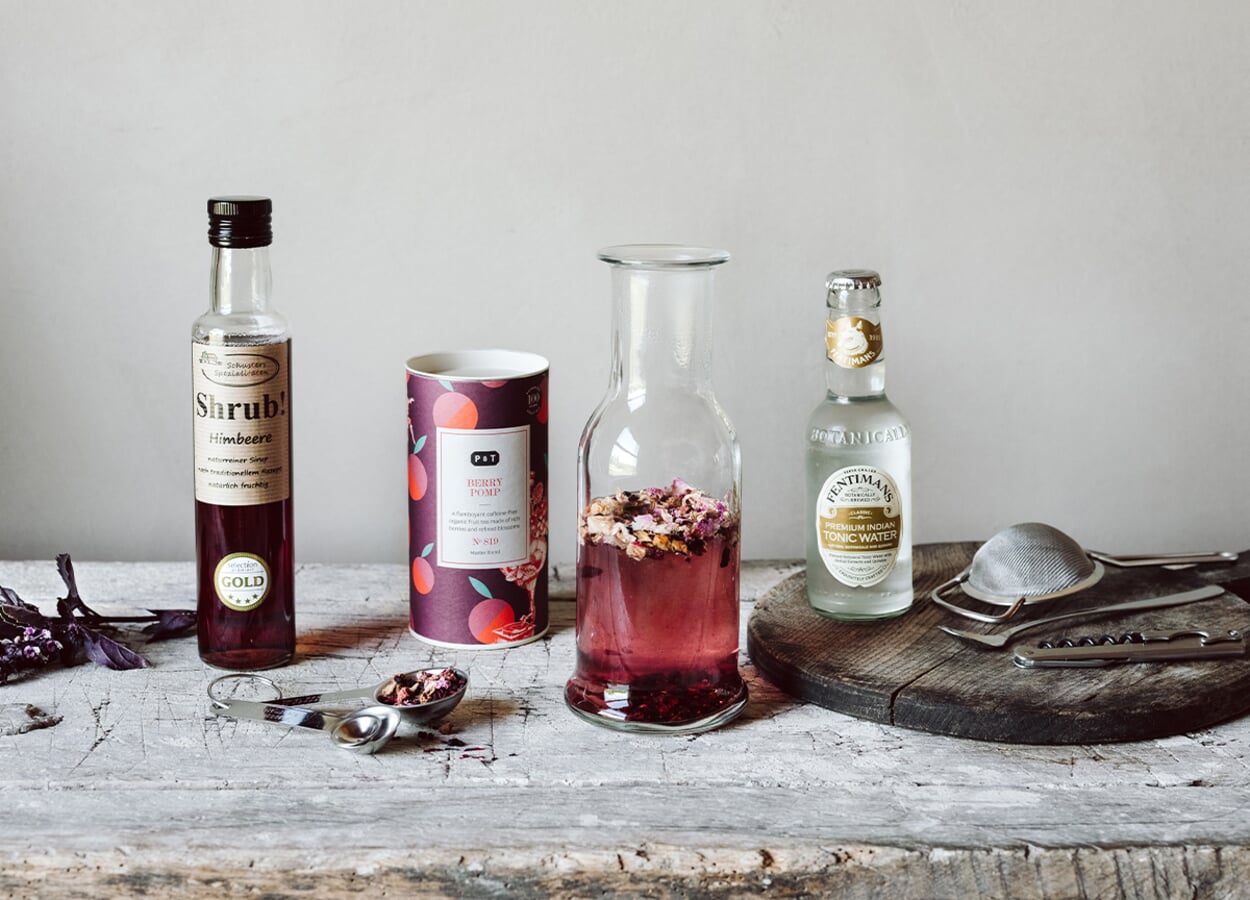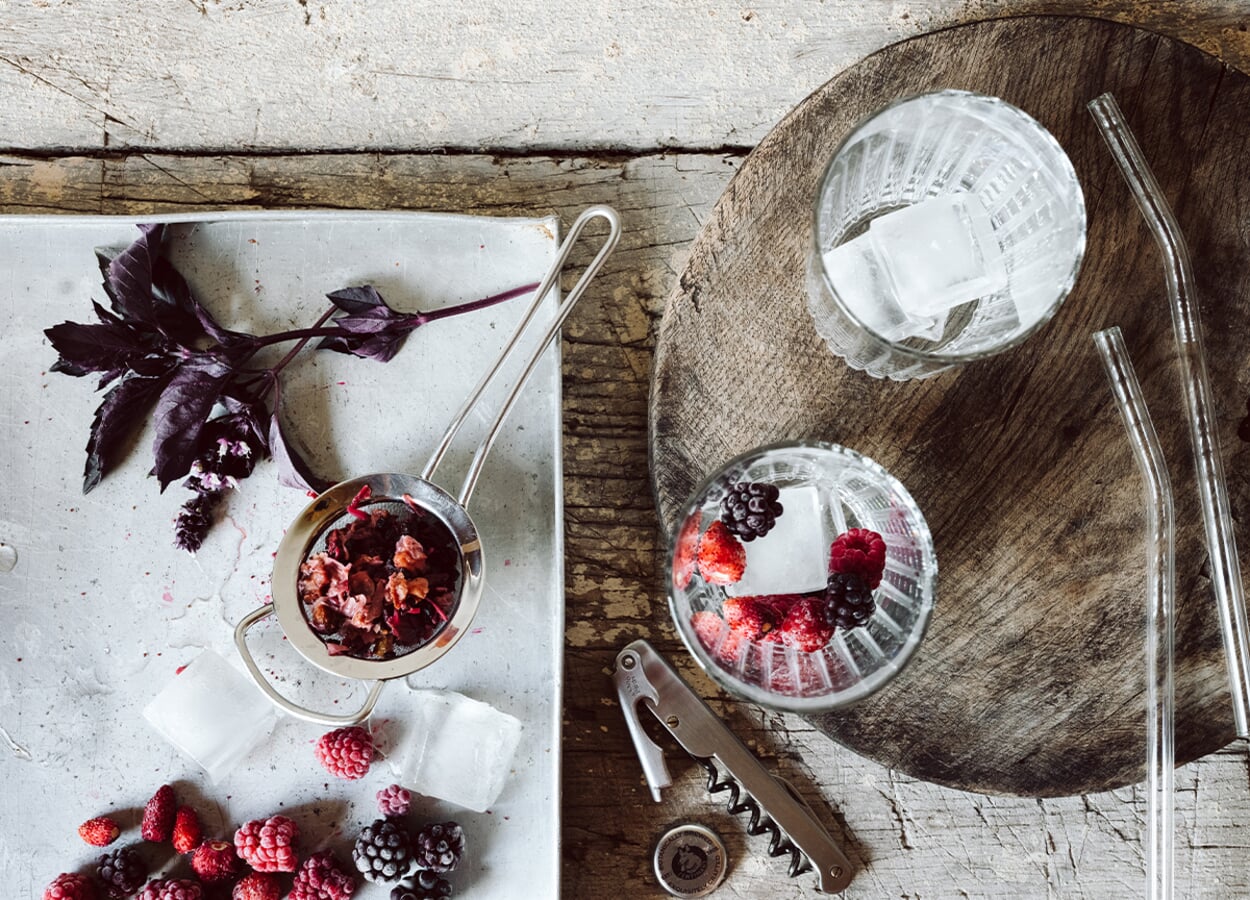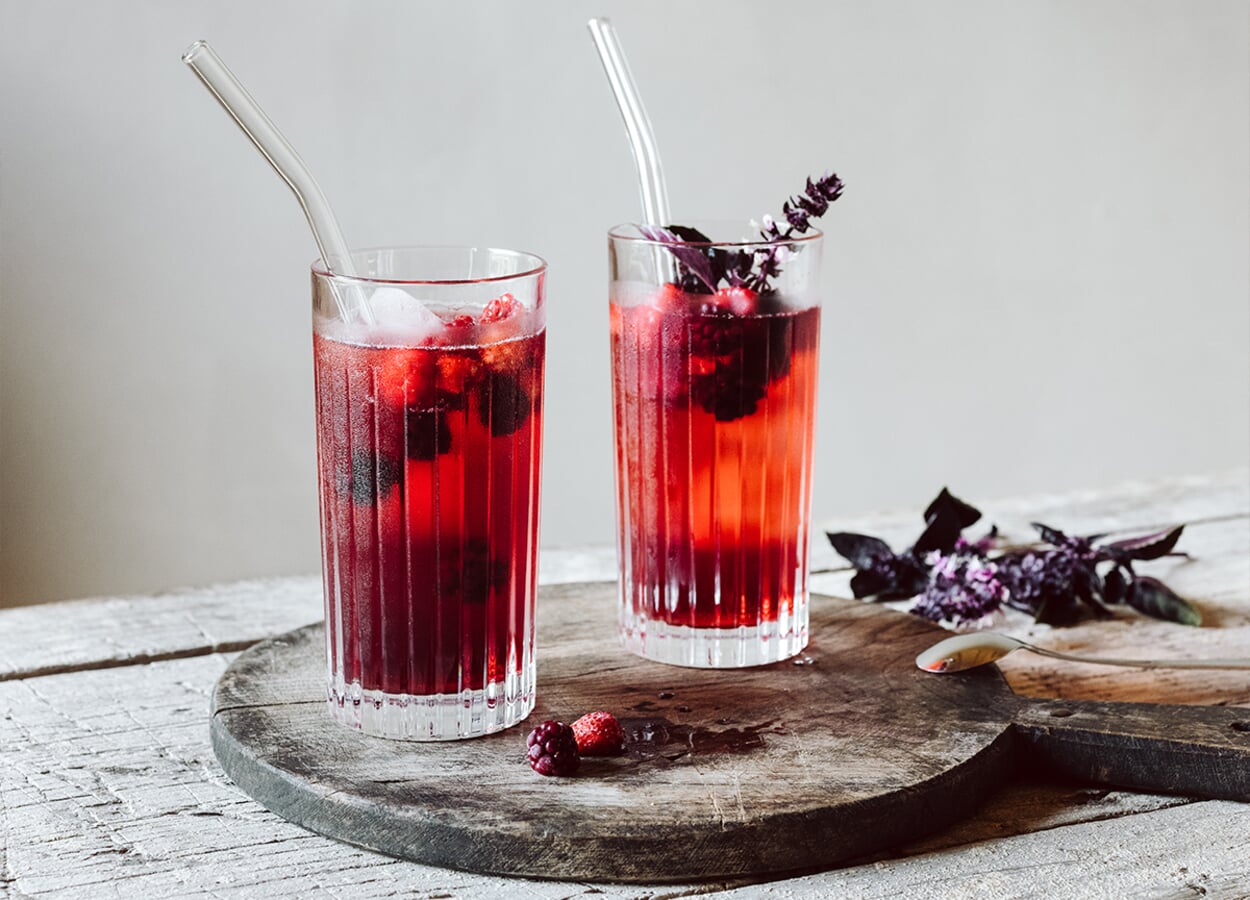 Recommended products at a glance