Recipe
Panini with grilled vegetables, basil pesto, mozzarella and salted capers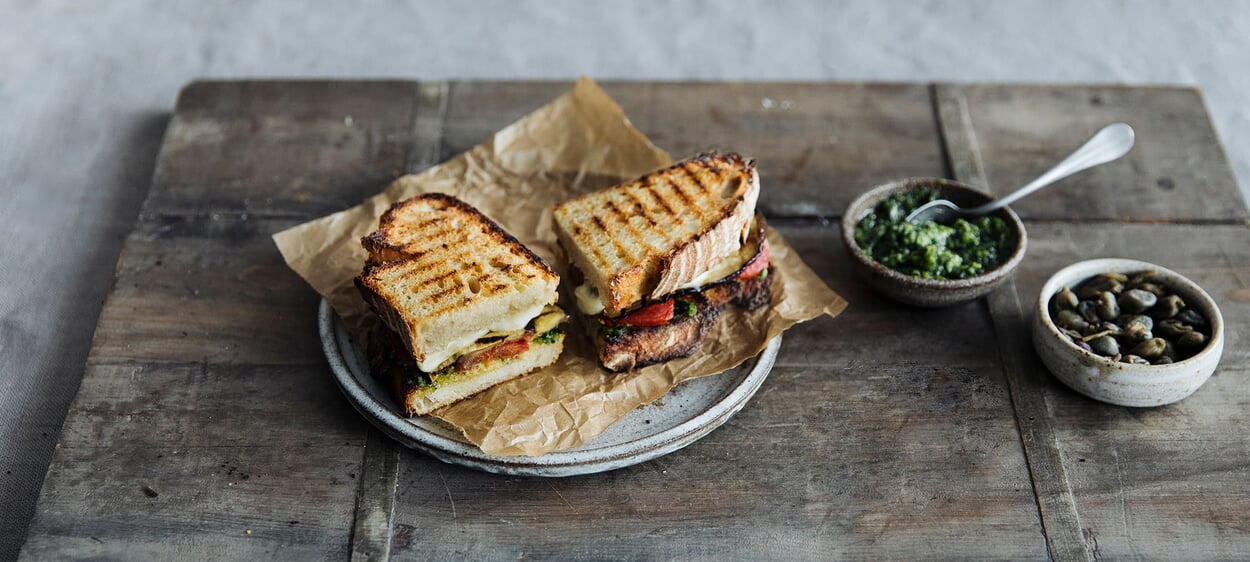 There is a herb that can be used against longing for Italy. It smells wonderfully like a vacation in the south and plays to its aromatic strengths in a homemade pesto: Basil! Use it lavishly as a flavorful addition to panini with grilled tomatoes and eggplant and gently melted mozzarella from the Milantoast contact grill - and you'll feel as if you're sitting in Milan's Piazza del Duomo: the freshly prepared, still grill-warm panino in one hand and a chilled drink in the other.
Ingredients for 2 people
4 slices Italian country bread
2 large, fresh tomatoes
1 small eggplant
1 scoop of mozzarella (buffalo mozzarella to taste)
2 tsp salted capers from a jar
Olive oil
Salt, pepper
For the pesto:
1 bunch fresh basil leaves
1 handful pine nuts
some garlic
freshly grated Parmesan cheese
The preparation
For the pesto, wash the basil leaves, dab dry and crush in a mortar together with garlic and a pinch of salt. Add the pine nuts and Parmesan, continue to grind and gradually add olive oil until the desired consistency is reached. Store the pesto in the refrigerator until use.

Cut the eggplants into slices about half a centimeter thick, salt a little and let them sit for a while. Pat dry, brush with a little olive oil and then grill on a preheated contact grill at 220 °C for about 5 minutes.

Score the tomatoes. Put them in a large enough bowl and pour boiling water over them. Peel off the skin, cut into quarters and remove the seeds. Put the tomato quarters on the grill, drizzle with some olive oil and season with salt and pepper. Grill briefly until soft.

Increase the temperature of the contact grill to 300 °C. For each panino, toast two slices of bread on both sides on the grill.

Then top: spread a little pesto on one slice of bread, place grilled tomatoes, eggplant and sliced mozzarella on top. Decorate with salted capers to taste. Place the second slice of bread and heat the topped panino on the contact grill for two minutes.
Our tip: rinse the capers with cold water before using them. If you want to reduce the salty taste even more, you can also soak the capers in a small bowl of water for some time. Then rinse thoroughly.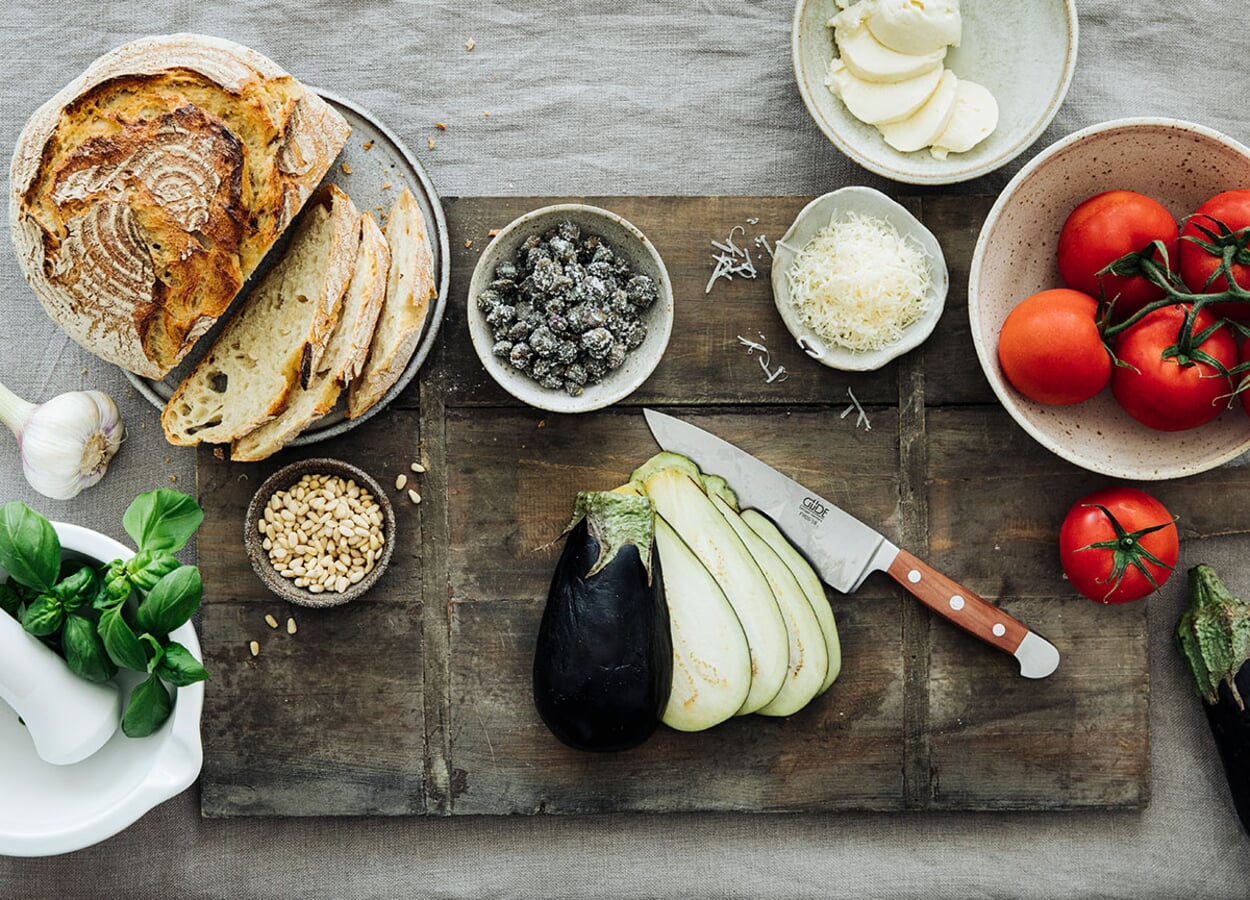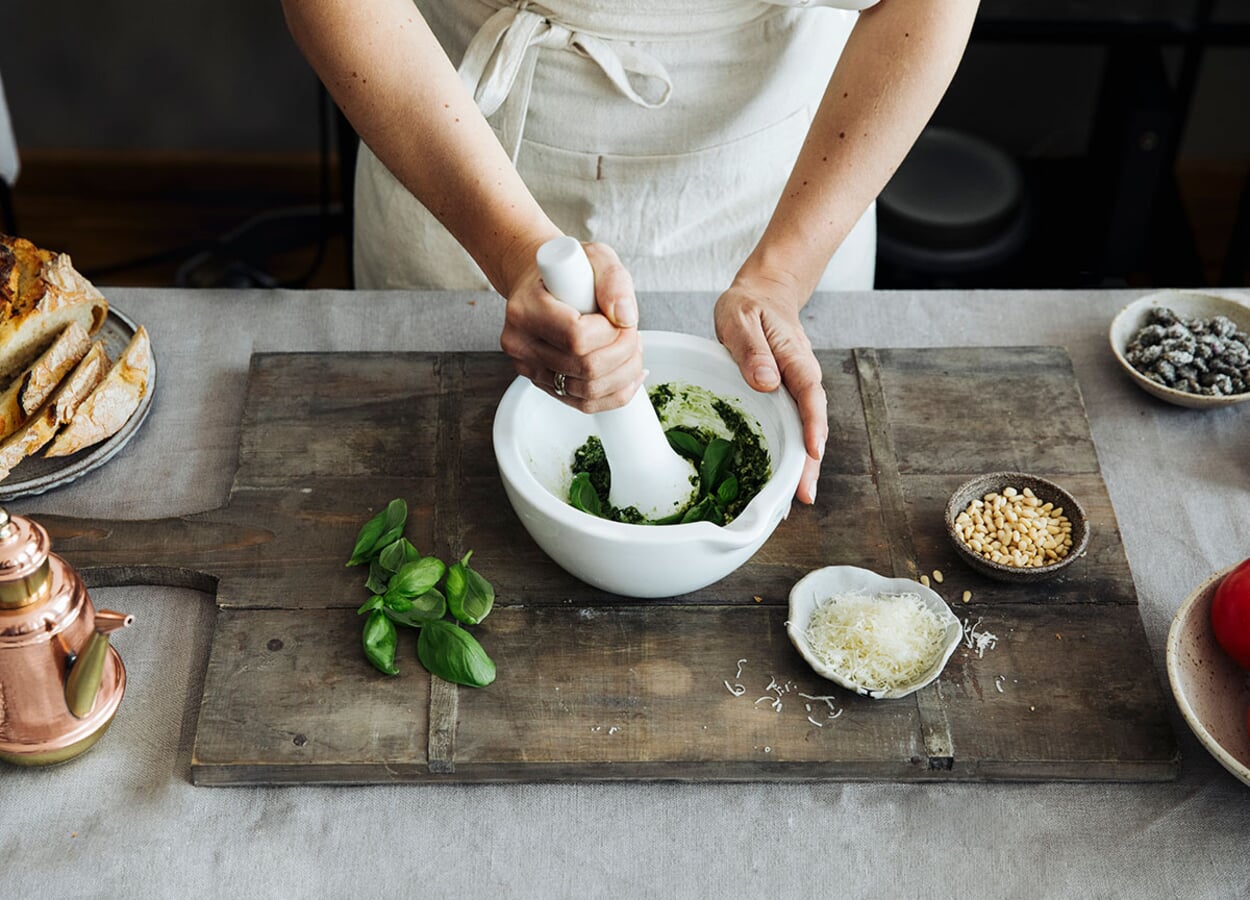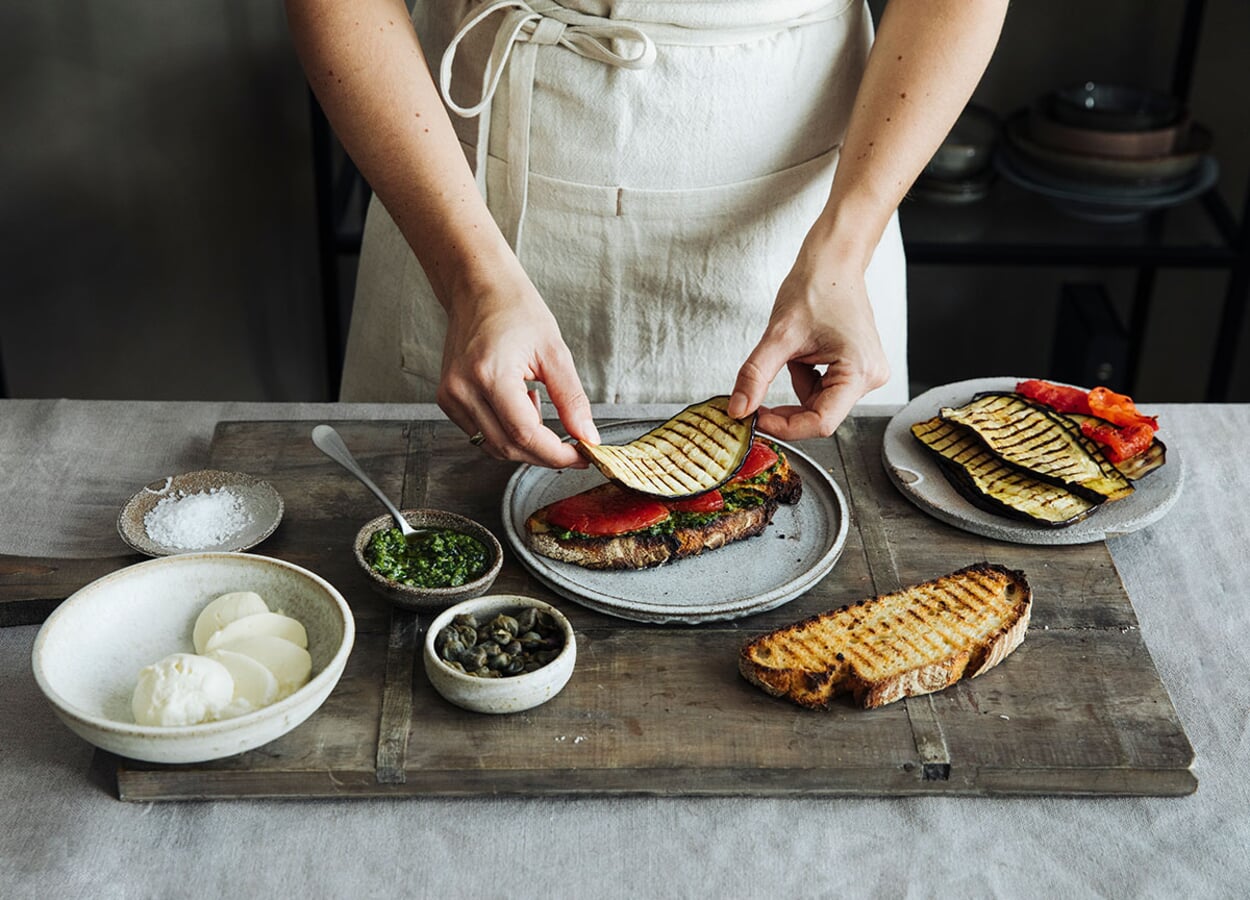 For the perfect Italian Panini enjoyment