Recipe
Sunken apple pie. With a touch of apricot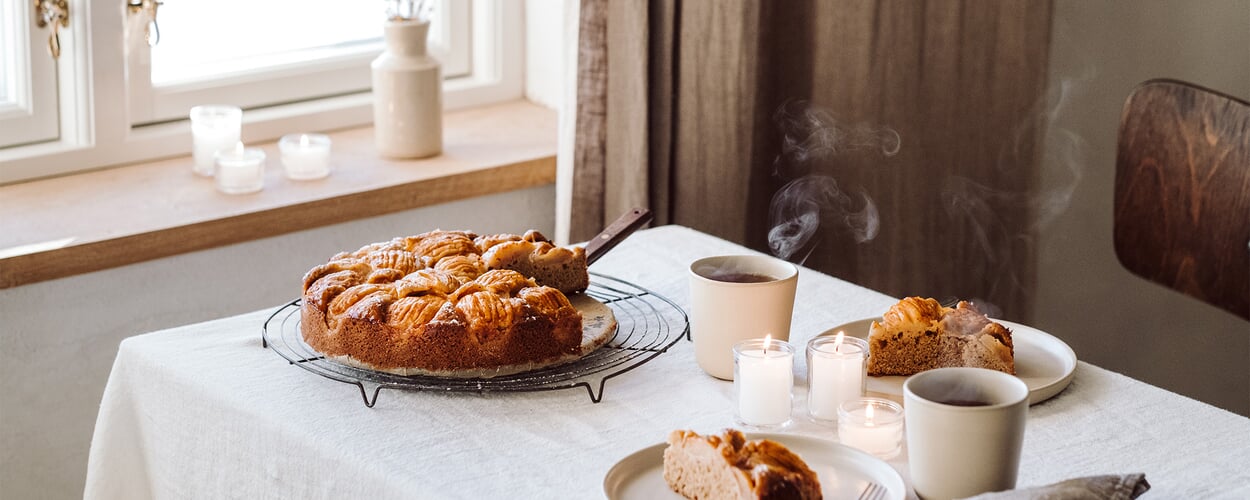 Smells wonderful and tastes even better - our "sunken apple pie, house style". The highlight: A glaze of apricot fruit spread gives it a fine sheen and even more flavor. It is especially delicious with freshly harvested or stored apples from your own garden. Instead of butter, the sponge can also be prepared with margarine and thus lactose-free. And those who have a wheat intolerance also get their money's worth, because instead of the usual wheat flour we use spelt flour. We wish you good success.
The ingredients (quantities for the Riess enamel cake tin, Ø 26 cm)
For the sponge:
4 organic eggs (size M)
½ tsp salt
250 g butter (or vegetable margarine)
250 g cane sugar Muscovado light
175 g wholemeal spelt flour
175 g spelt flour (type 630)
1 tbsp tartar baking powder
1 vanilla bean
For the topping:
800 g apples juice of a ½ lemon
½ tsp ground cinnamon
2 tbsp apricot fruit spread
powdered sugar for sprinkling
The preparation
For the batter, beat the butter and sugar in a large mixing bowl until creamy. Gradually add the eggs and then the flour, baking powder, salt and the pulp from the vanilla pod while stirring.

peel the apples, cut them into quarters, remove the core and make several longitudinal incisions on the round outer surface with a kitchen knife. Then mix the apple quarters with lemon juice and cinnamon in a bowl.

Pour the batter into a well-greased cake pan, smooth it out and spread the apple quarters on top of the batter with the cut side facing up (just place them on top).

Bake in the preheated oven on the middle shelf at 180 °C top/bottom heat for about 60 minutes (test with chopsticks).

Slightly warm the apricot fruit spread, brush the still warm cake with it and let it cool on a cooling rack. Dust with powdered sugar and serve.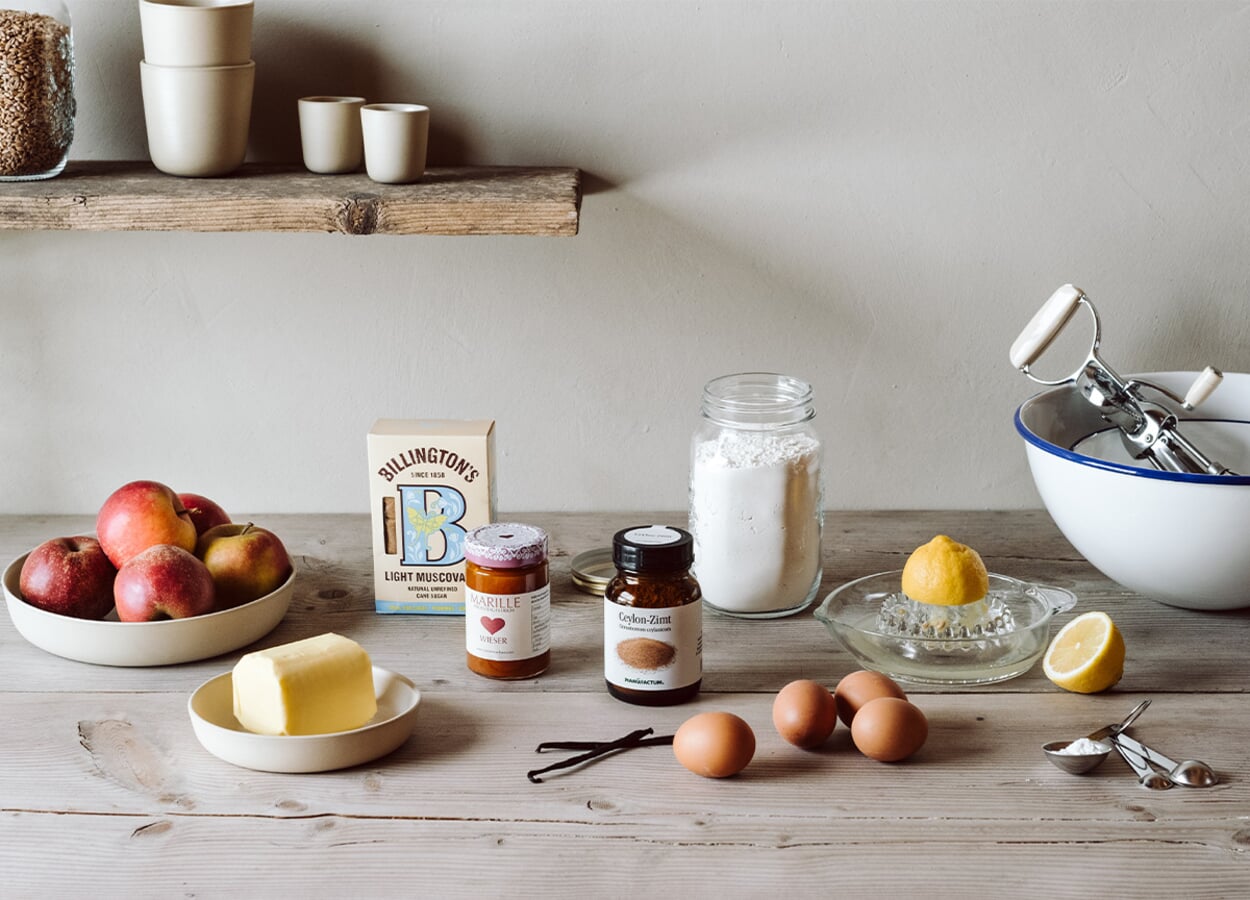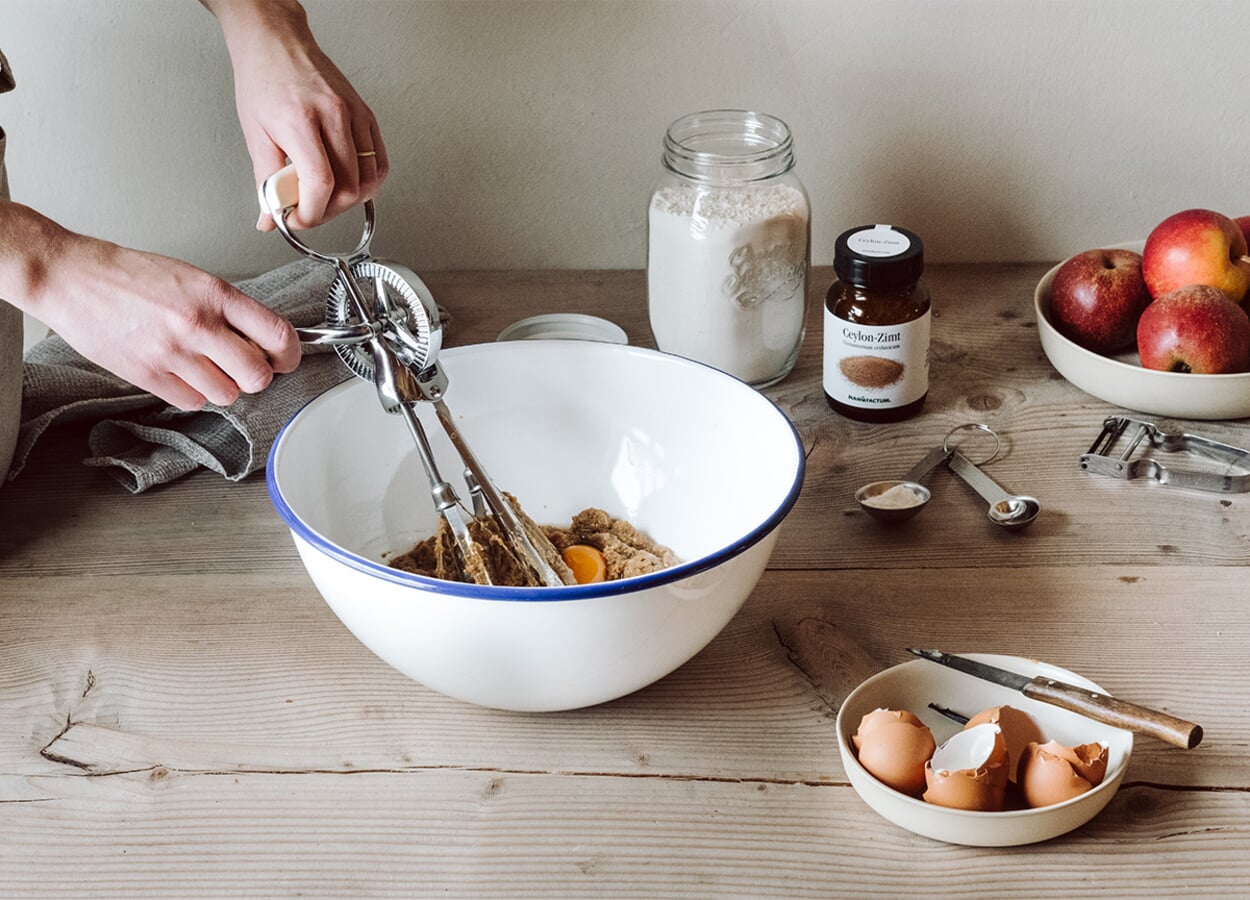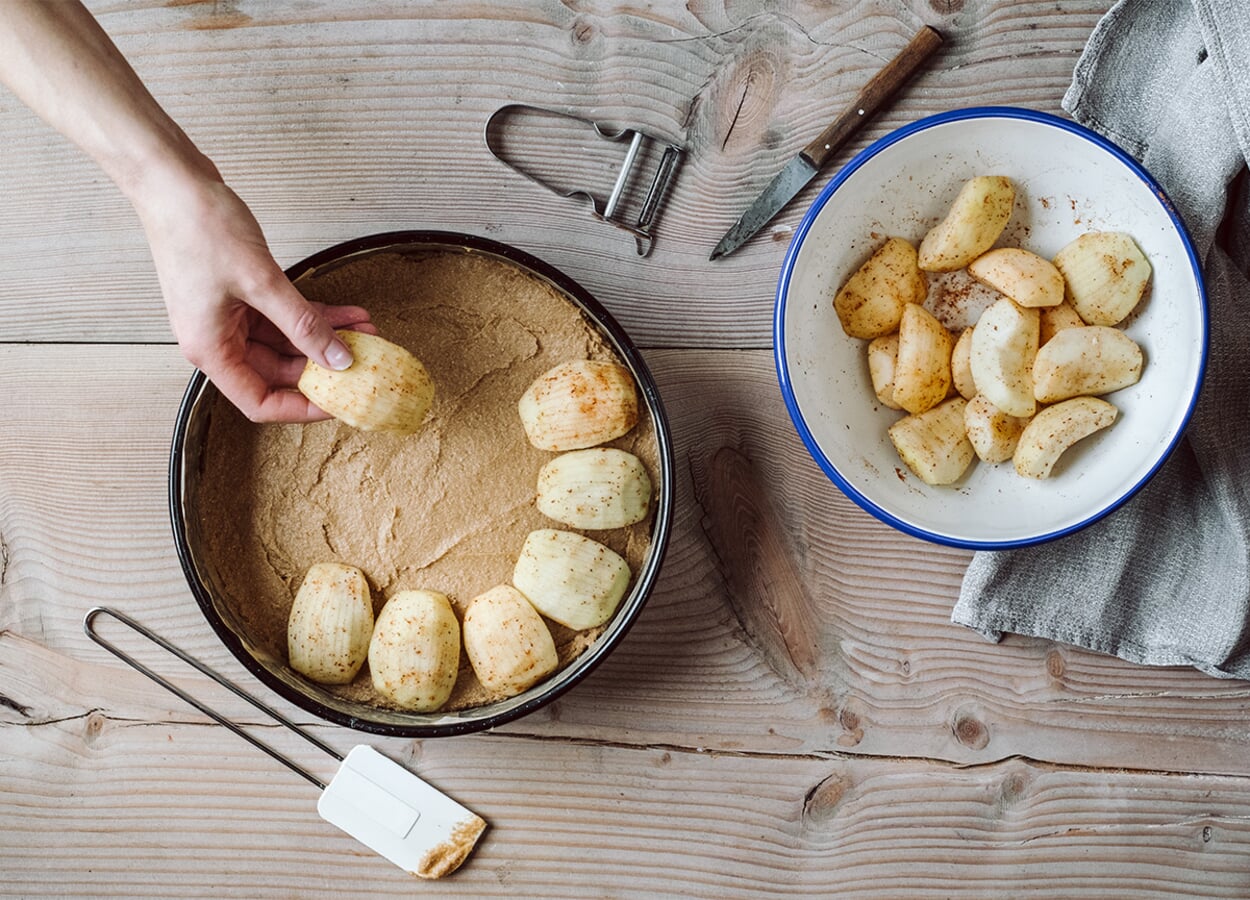 Do not throw away the scraped vanilla bean. Simply place it in a screw-top jar with sugar for aromatic vanilla sugar.
Recommended products at a glance