Recipe
The classic. Lentils with spaetzle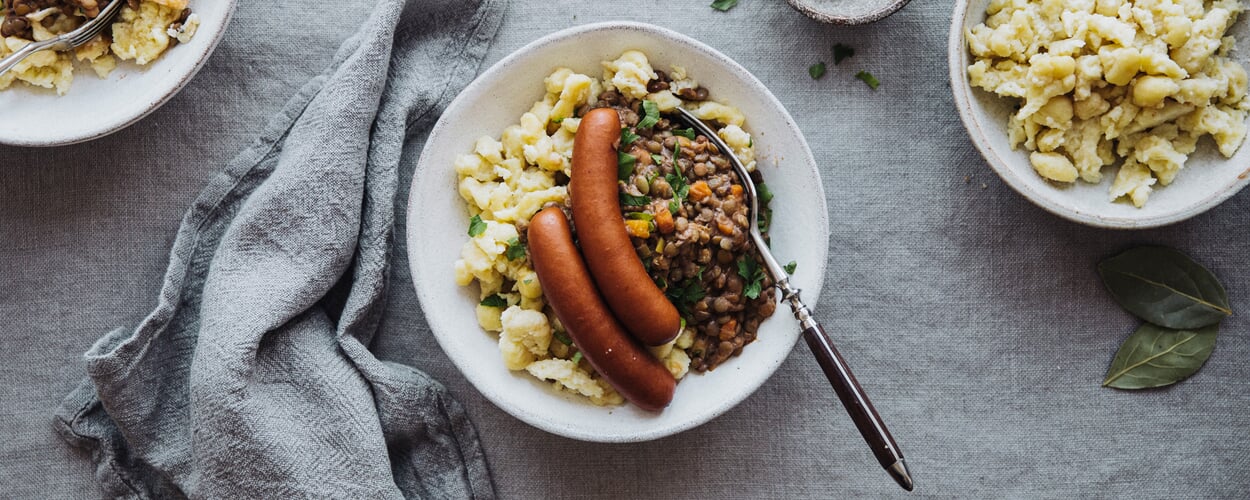 Why go far afield when good things are so close by? Conscious consumption also means focusing on regional products. The traditional Swabian country cuisine is well versed in this: Even though the rather barren soils of the Swabian Alb were never easy to cultivate, products worth preserving were created here that compensate for the efforts of cultivation and harvest with excellent taste - like the aromatic Alb lentils. Since 1985, our supplier has been cultivating the ancient food plant again on the Alb - one of the best ingredients for the Swabian classic.
Ingredients for 4-6 people
For the lentil vegetables:
400 g Alb lentils ("The Big One")
1 onion
1 carrot
½ stick leek (leek) fresh parsley
1 slice pancetta
70 g butter
3 bay leaves
approx. 1.5 l water
60 g flour
tomato paste to taste
salt, pepper, marjoram, 2-4 tablespoons vinegar
4 Vienna sausages
For the spaetzle:
500 g spaetzle flour
5 eggs (size M) mineral water
approx. 1 tsp salt nutmeg
We recommend a glass of sparkling pear wine Champagnebratbirne beforehand.
The preparation (preparation time about 1 hour)
For the lentils, clean and finely dice the vegetables. Cut the leek into fine rings, chop the parsley only coarsely. Melt 20 g butter in a saucepan and sauté the onions until translucent. Add carrots, leek, pancetta and sauté as well. Finally add lentils and bay leaf, pour in water and simmer for about 25 minutes until lentils are cooked al dente. Drain, reserving the cooking water. In a large saucepan, melt 50 g butter. Add flour and stir until browned, add tomato paste. Deglaze roux with some lentil cooking water and stir vigorously with a whisk until a creamy sauce forms. Add lentil vegetables and season with salt, pepper, marjoram and vinegar. If desired, add bacon and sausages to pot and cook until warmed through. Before serving, add the chopped parsley. For the spaetzle, put the flour in a bowl. Mix in the eggs, season with salt and nutmeg. Gradually add water and whisk the mixture until the right consistency is reached. Our tip: This is best done by hand with a fork or perforated spoon. The dough should be smooth, flow viscously from the fork or spoon and -signs of the right consistency- bubble. When this condition is reached, let the dough rest for about 20 minutes. Then bring salted water to a boil in a large pot. Pour the spaetzle dough in batches into the Flotte Lotte or a spaetzle press and press into the boiling water. As soon as the spaetzle float to the surface, they are ready. Skim with a skimmer and drain in a sieve, serve with lentils and sausages and enjoy.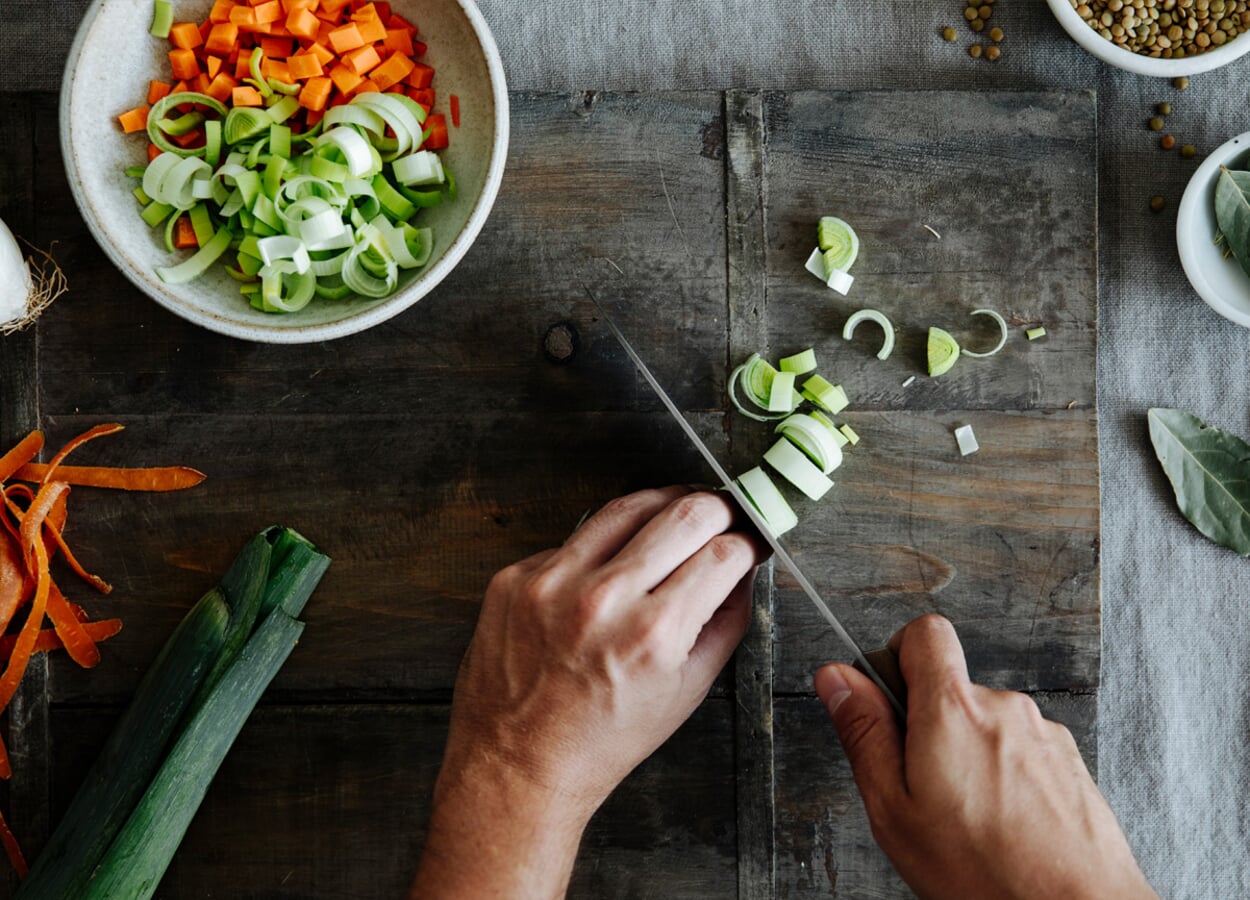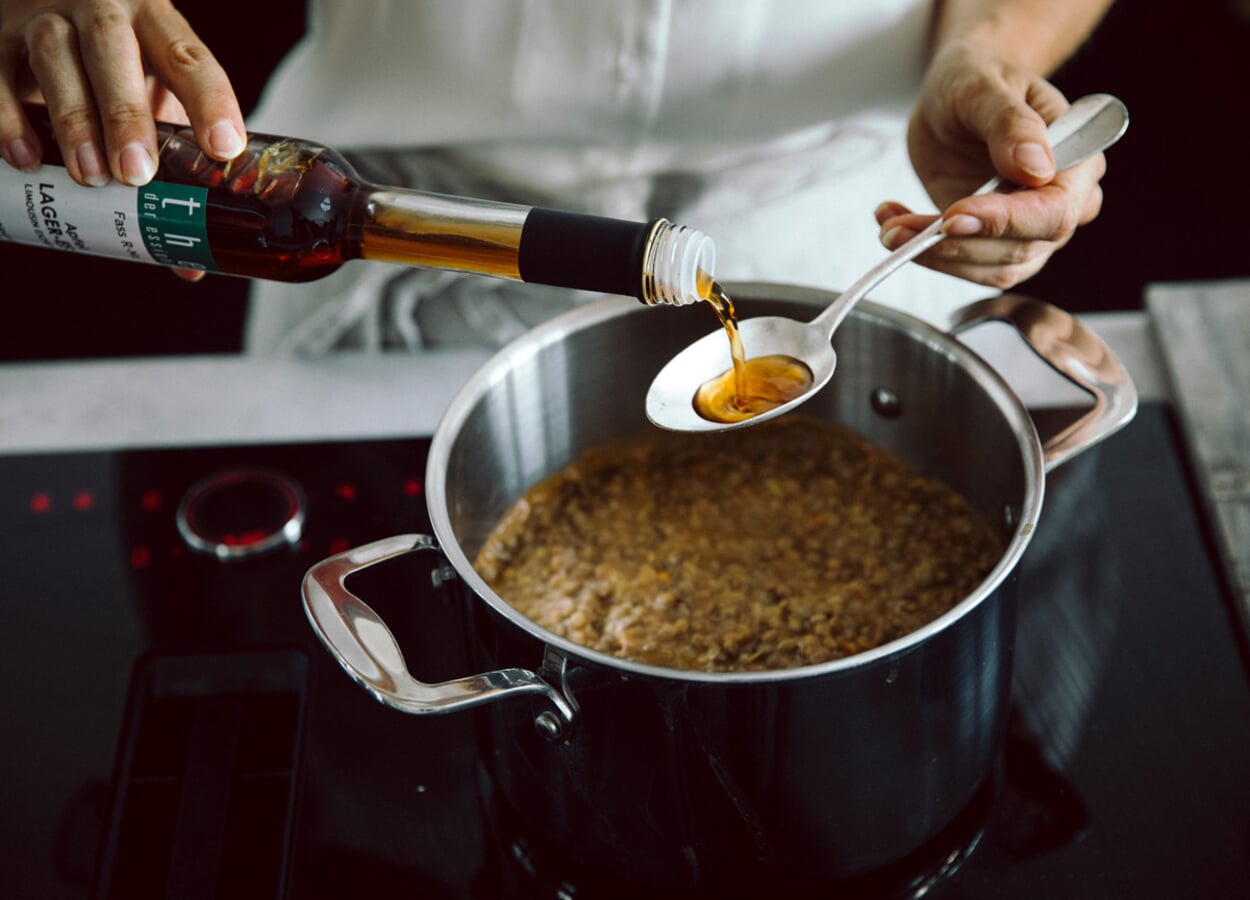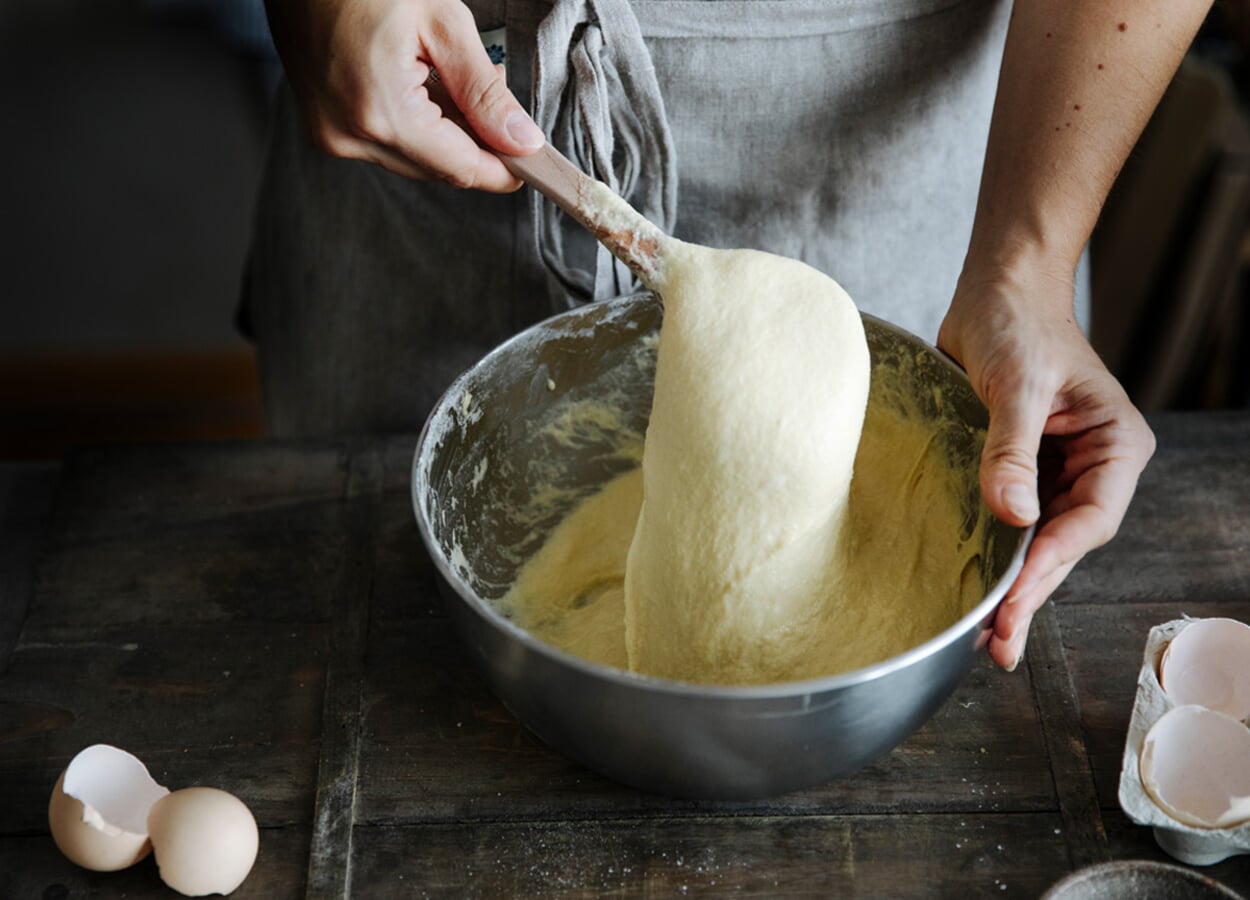 Recommended products at a glance