Recipe
Lavender torrone with hazelnuts and pistachios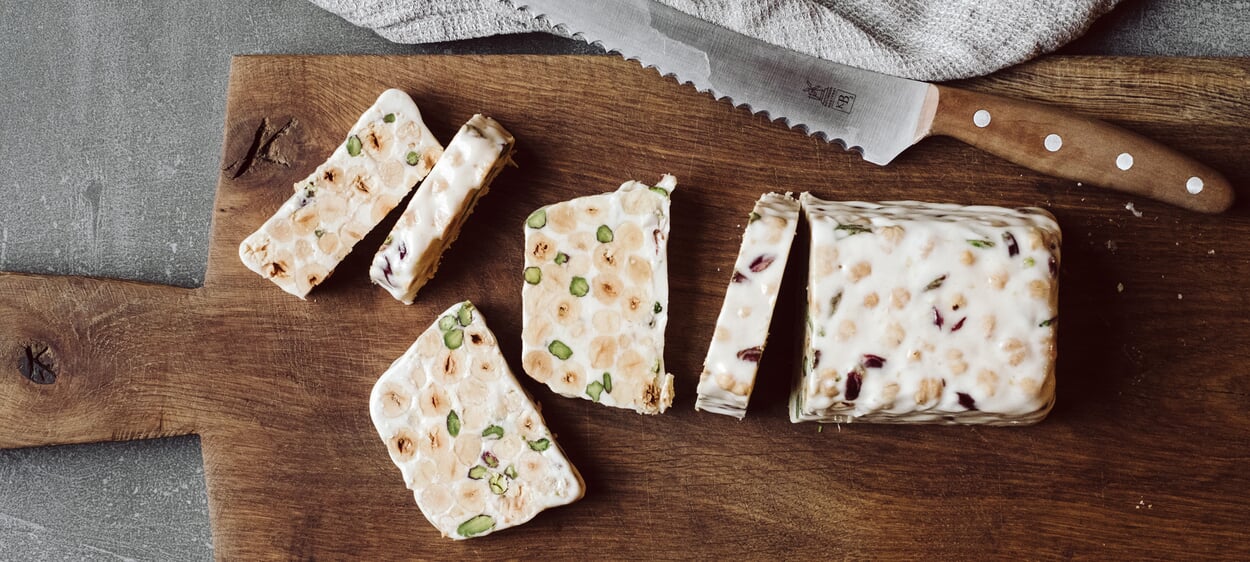 You will need a little patience when stirring a homemade torrone - but you will be rewarded with an aromatic and delicious sweet that your loved ones will lick their fingers for. Typically Italian, in our recipe not almonds, but Piedmont hazelnuts and pistachios from Bronte play the (ge)nut main roles. The intense flavor of lavender honey from the south of France adds that certain something. As with many traditional recipes, there are a number of regional variations on torrone. Our recipe is based on the Sardinian method of preparation and therefore does not require the addition of sugar, but the sweet taste still leaves nothing to be desired. And wrapped in wax or candy wrappers, our Torrone interpretation is also a wonderful gift idea.
Ingredients for a loaf pan with a volume of about 800 ml:
2 egg white
¼ teaspoon salt
500 g lavender honey
400 g roasted hazelnuts
100 g shelled pistachios
grated half a lemon
The preparation
Thinly brush the loaf pan with neutral oil and line with baking paper.
whisk the egg whites and salt until stiff.
then put the honey in a copper pot and melt over low heat. Using a dough scraper, stir the beaten egg whites into the honey in batches.
Stir the mixture slowly but continuously for about 30-40 minutes on the lowest setting until it thickens considerably. To test consistency, drop a teaspoon of the honey-egg mixture into a container of cold water. The mixture should form a soft ball and not dissolve.
Then stir the hazelnuts and pistachios into the honey-egg mixture and heat the whole thing for another five minutes while stirring.
Finally, fold in the lemon zest, pour the mixture into the prepared baking pan and carefully press out the air bubbles that have formed. Use a piece of baking paper to place on top and gently press down with your fingers.
Allow the torrone to cool completely, turn out of the mold and cut into bite-sized pieces with a serrated knife (bread knife)
Our tip: The consistency of the torrone can be soft and rather sticky or firm to the bite, depending on your taste. The longer you heat the mixture while stirring, the firmer it becomes.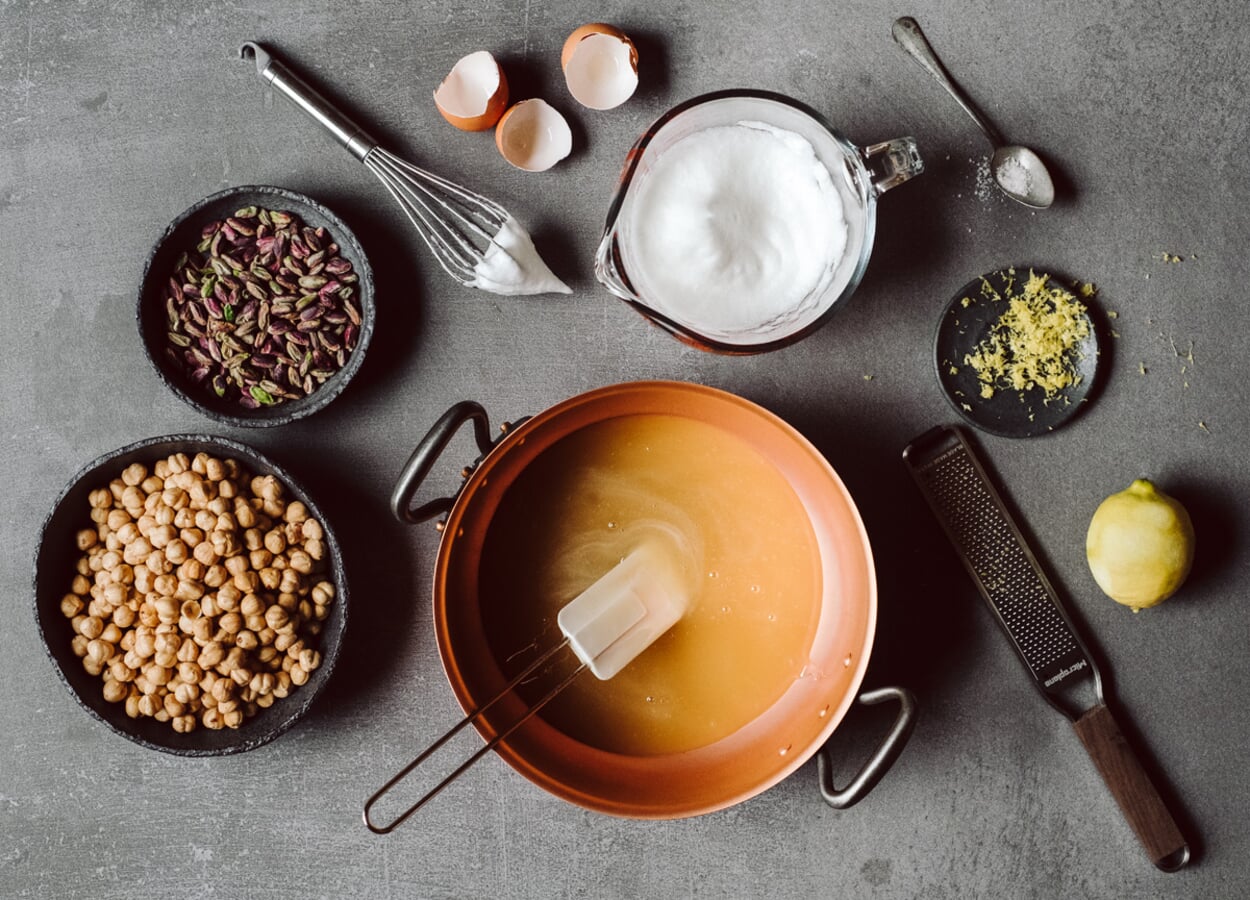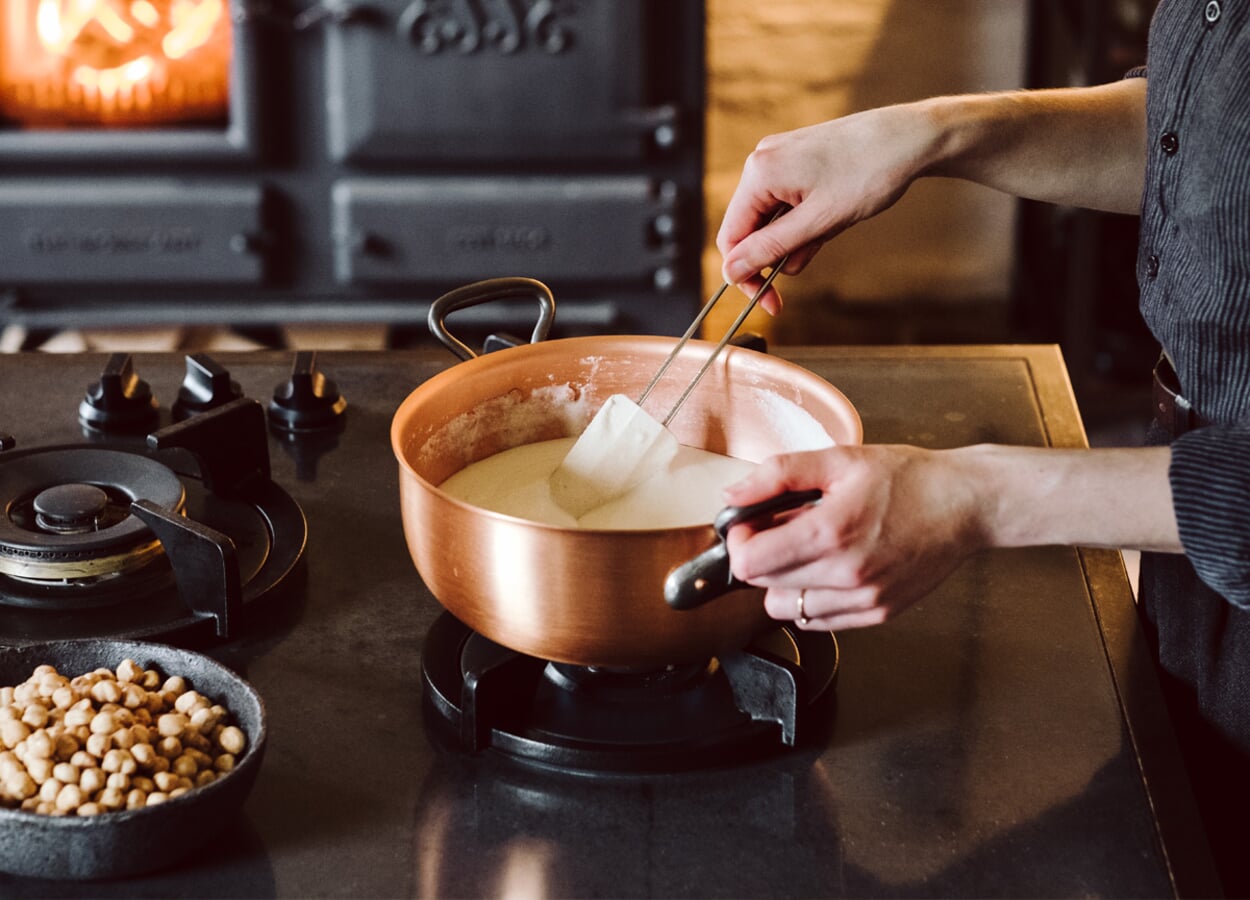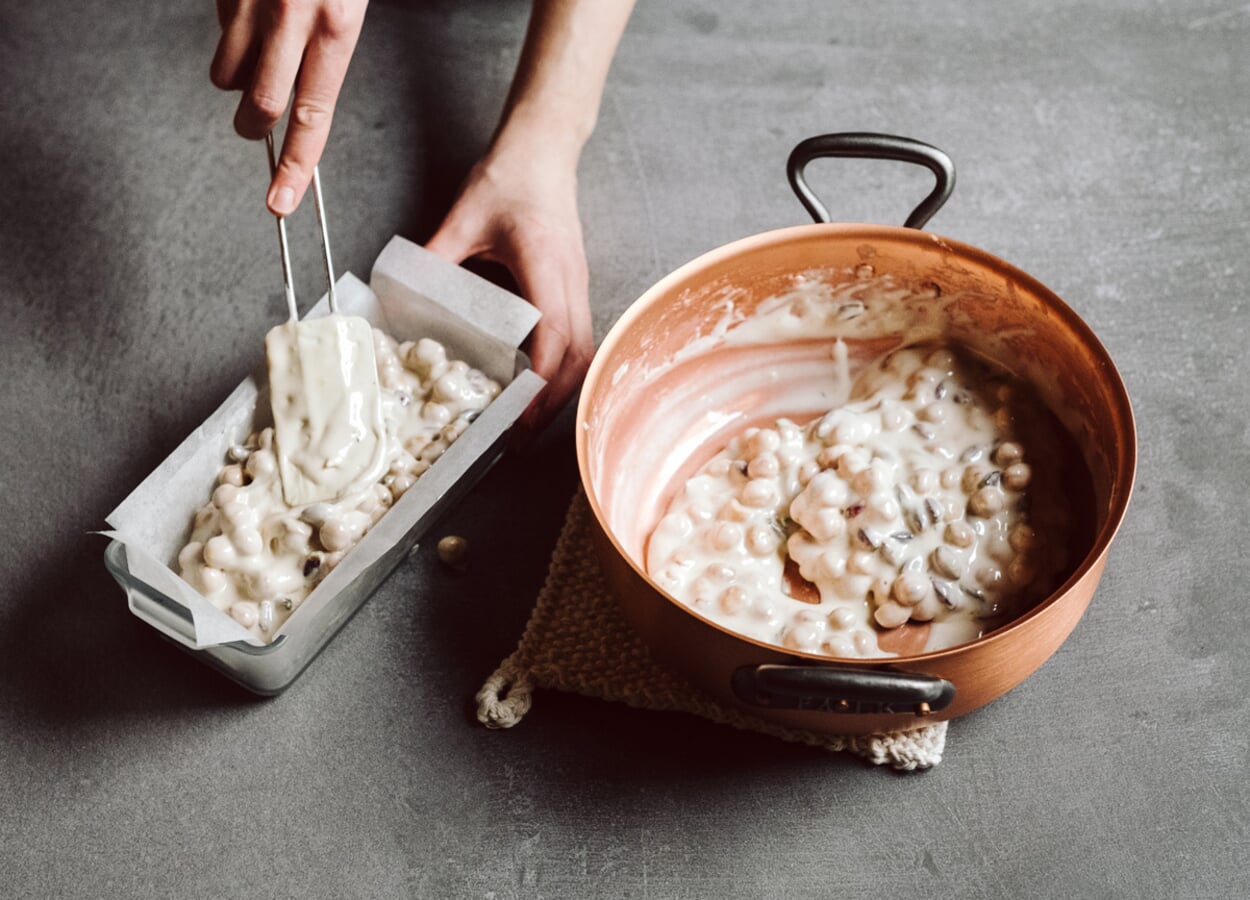 Recommended products at a glance