Medicinal plants A|B|C
Eucalyptus (Eucalyptus spec.)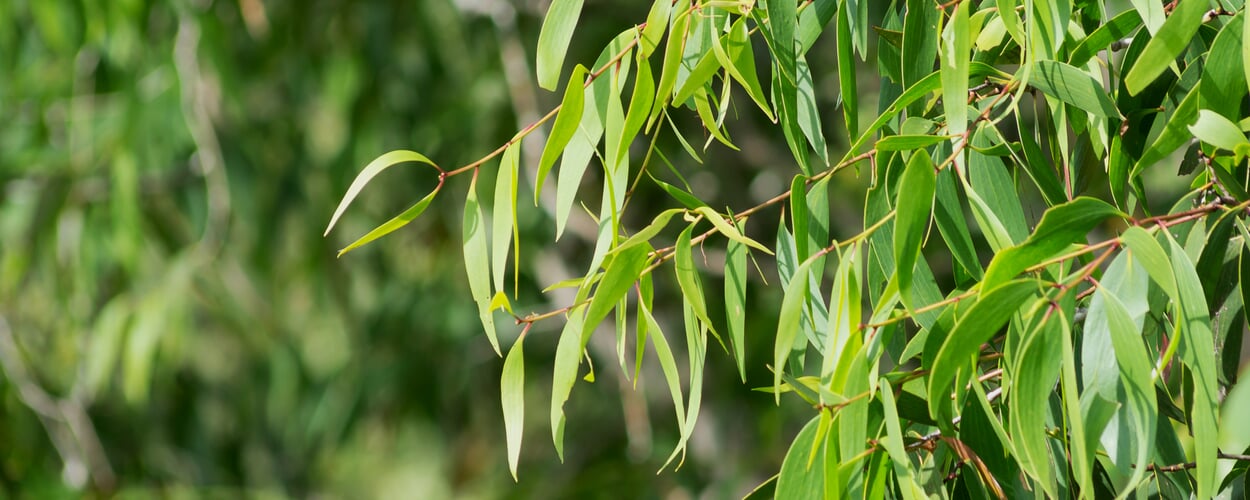 The more than 600 species of eucalyptus are native to Australia and eastern Indonesia. With heights of up to 100 meters, some species of the evergreen and mostly fast-growing trees are among the largest on earth. The blue-green, leathery leaves are still ovate on young trees, later forming crescent-shaped, drooping forms. The feathery flowers are protected by a tight lid before they bloom, hence the name: in Greek, "eu" means good and "kalyptos" means hidden.
Origin and cultivation.
Europeans discovered the tree genus Eucalyptus in Tasmania in 1792. It was not until the middle of the 19th century that eucalyptus oil was extracted and marketed. Before that, people took advantage of the fact that the water-hungry tree dries out its habitat to a depth of 20 meters; in many countries of the world, plantations served to drain swamps. Today, eucalyptus plantations, mostly established for timber production, are also planted in agricultural regions, where they cause major problems for neighbors because of the lowering of the groundwater table.
Ingredients.
The alkaloids contained in the eucalyptus leaves make them inedible for animals; only the koala gets by on this diet. However, the leaves also contain up to 3.5 percent essential oil; medicinally, mainly the oil of the blue eucalyptus, Eucalyptus globulus, is used, but the oils of about 50 other species and their mixtures can also be found in the trade. Eucalyptus oil has disinfectant (antimicrobial and fungicidal), anti-inflammatory and mild antispasmodic effects. Its main ingredient is the expectorant cineole, formerly called eucalyptol.
Use of eucalyptus oil.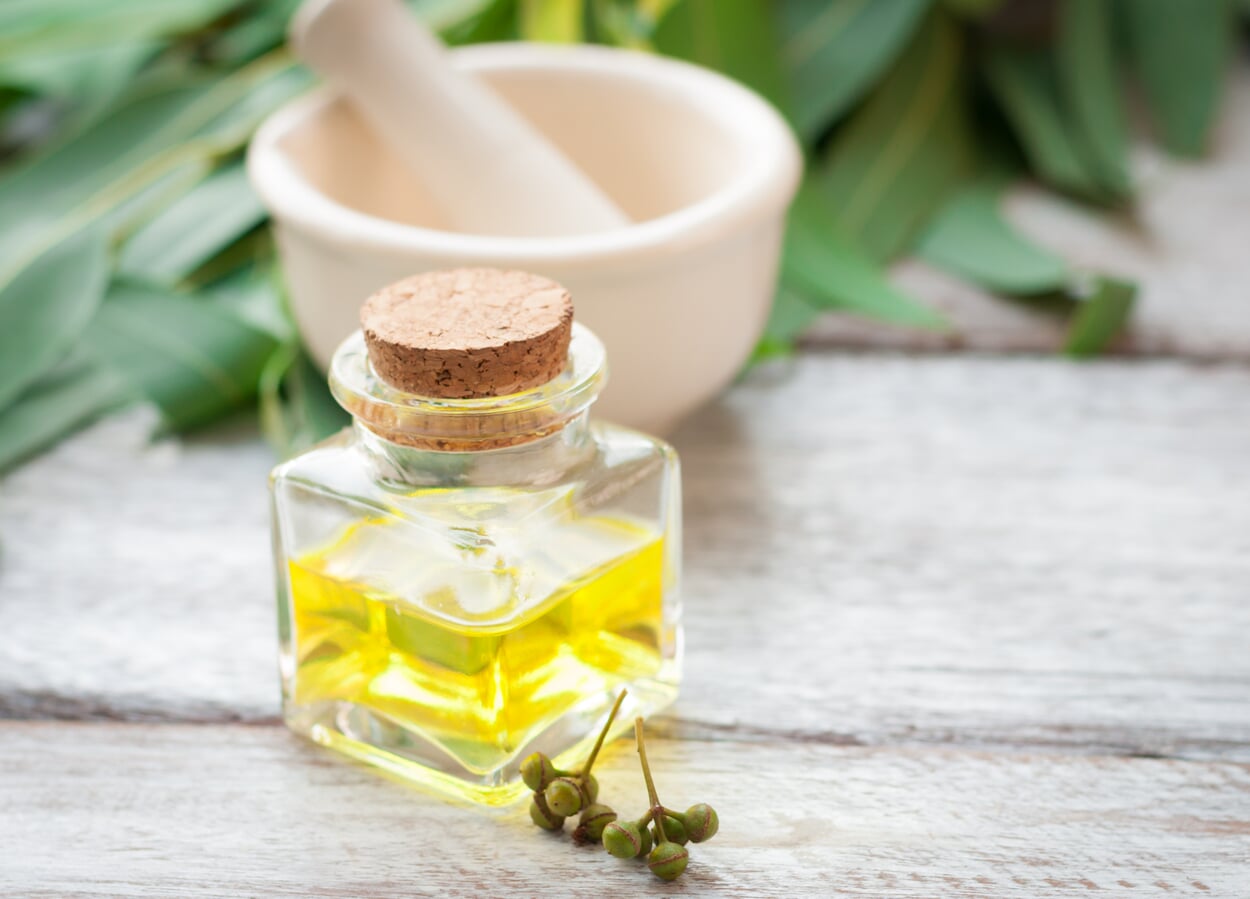 Used internally and externally, eucalyptus oil relieves respiratory complaints, coughs and headaches. Even in acute bronchitis and inflammation of the sinuses and sinuses, it has a positive effect on the condition. The forms of administration range from mouthwash to liniment
external application in arthritic diseases, for example as a bath additive, also has an effect. On the skin, the oil stimulates circulation and has a cooling effect.
Water mixed with a few drops of eucalyptus oil is part of the classic sauna infusions. It has an invigorating effect and is said to strengthen the body's defenses against coughs and colds.
This is what you should pay attention to when using eucalyptus oil.
Like many other plant oils, eucalyptus oil should not be used undiluted. It can cause respiratory distress in infants and young children if it comes near the mouth and nose.
Exclusive Manufactum body care products