Medicinal plants A|B|C
Fennel (Foeniculum vulgare)


The leaves of the sun-hungry umbellifer, which grows up to two meters high, are strongly pinnate, so that only a little water evaporates over the small leaf surface. Another adaptation of the fennel to the dry locations of its original home on the Mediterranean are the thickened lower leaf stalks. They form a pseudotuber with a storage function, which is particularly fleshy in the case of vegetable fennel. The yellow flowers of the fennel appear from July to September in large, plate-shaped double umbels.
Origin and cultivation.
Wild fennel is found only sporadically in Italy and on the Iberian Peninsula. But fennel has been cultivated since time immemorial, three subspecies are the result of constant selection. The light green to whitish bulbs of the vegetable fennel are used in cooking. The fennel seeds - botanically speaking, they are fruits because the seed is still stuck together with a pericarp - are also in demand: the seeds of sweet fennel (also called "Roman fennel") are used as a spice; seeds for medicinal use are harvested from bitter fennel.
Ingredients.
Fennel oil is found only in very small quantities in the leaves, but the seeds contain up to six percent of this essential oil, depending on the cultivation. It consists of over 50 percent anethole, which is responsible for the typical fennel aroma. Anethole not only has an antispasmodic and expectorant effect, but also supports the muscles of the stomach and intestines and stimulates milk production. Another component of fennel oil is the germ-inhibiting fenchone, which is responsible for the bitter taste. Bitter fennel contains about 10 to 20 percent fenchone, while sweet fennel contains less than one percent.
Use of fennel oil.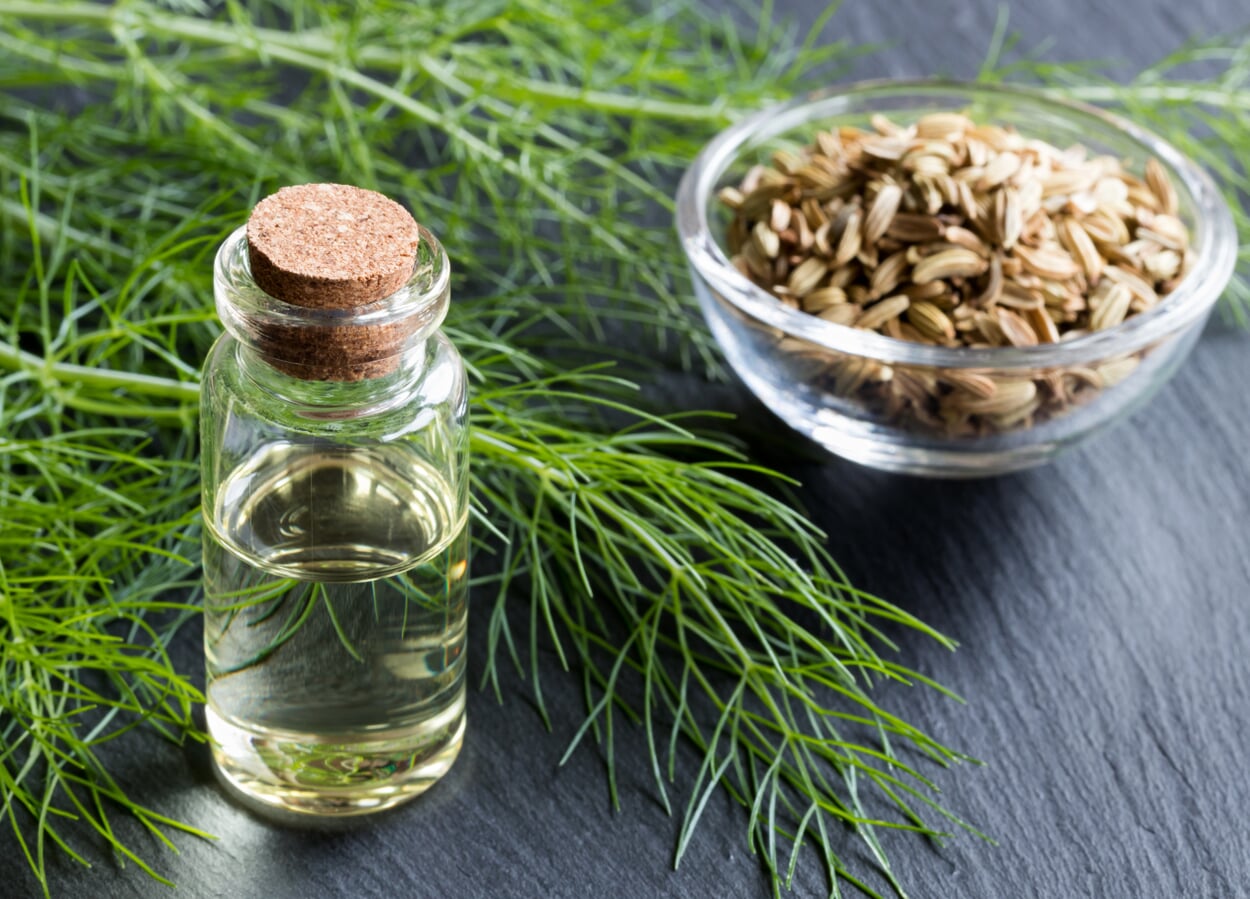 Tea from fennel seeds relieves flatulence and other digestive problems of infants and young children. Most children like the taste of fennel, which is much milder and sweeter than that of the similarly effective caraway
The expectorant effect of fennel is particularly well demonstrated in the form of the old home remedy fennel honey: The mixture of honey and fennel or fennel oil helps children and adults with colds and coughs. However, some ready-made products consist only of sugar solution with a little honey and fennel extract. Fennel honey is an insider's tip for singers against hoarseness
the fine aroma of fennel oil is also appreciated in sweets, liqueurs, soaps and toothpaste. A few chewed fennel seeds help against bad breath.
Hildegard of Bingen (1098-1179) was a big fan of fennel: "However it is eaten, it makes a person cheerful and imparts pleasant warmth and good sweat and digestion."
Exclusive Manufactum body care products