Medicinal plants A|B|C
Shea tree (Butyrospermum parkii)


The carité tree, also called shea nut tree, grows up to 15 meters high; on the poor soils of its homeland, it usually grows as a solitary tree. The tree does not begin to blossom until it is about 20 years old; full yield is reached at 50 years. The edible berry fruits grow in clusters at the ends of the branches; each fruit contains a seed about four centimeters in size, the shea nut. For a long time, only women were allowed to pick up the fruit and process the seeds after removing the pulp.
Origin and cultivation.
The shea tree grows only in the Sahel region of Africa, where its nuts are an important source of fat for nutrition and skin care. In the traditional, very complex processing, the shea nuts are dried, crushed and heated several times, kneaded with water and thickened again. After some time, the foamy shea butter settles on the greasy mass. This hard work is increasingly being done by machines. Shea tree plantations do not exist - its targeted propagation has not yet succeeded; it is still unknown what conditions cause the seedlings to grow skyward.
Ingredients.
Shea nuts contain about 50 percent fat. The shea butter obtained from them can be preserved for years, even at the high temperatures prevailing in the Sahel, without the use of preservatives. It contains valuable fatty acids, a high content of vitamin E has an antioxidant effect, allantoin supports wound healing and inhibits inflammation. Natural shea butter smells greasy-chocolatey, beta-carotene produces its slightly yellowish color. In contrast, shea butter refined for export is pure white and odorless.
Products with shea butter (shea butter)
Use of the shea butter.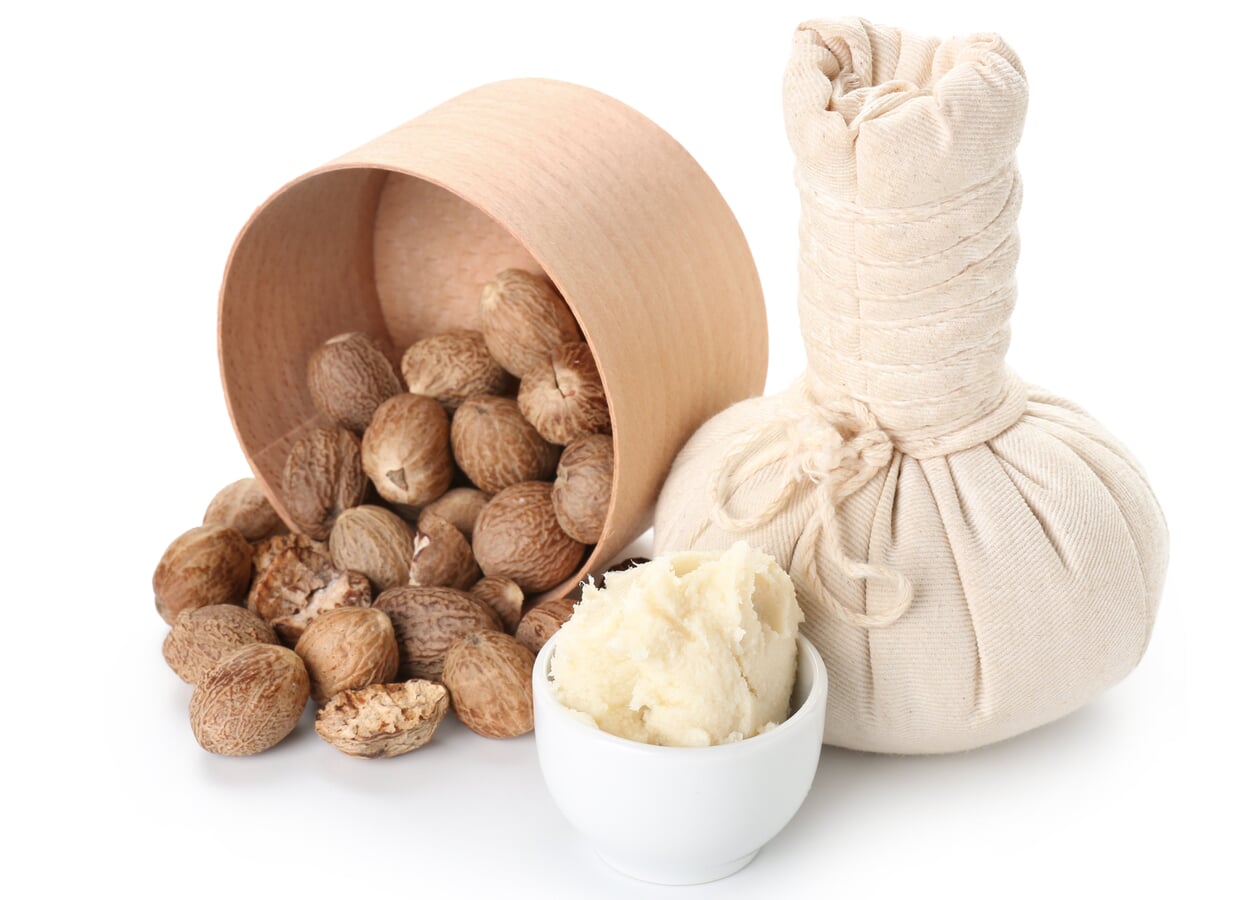 The addition of shea butter makes creams and lotions more supple and durable, but it is also used in pure form for body care.
Shea butter is particularly suitable for dry skin and provides relief for skin irritations, minor injuries, sunburn and even neurodermatitis and psoriasis.
Scar tissue becomes softer and smoother, for stretch marks shea butter is also recommended
Shea butter is also suitable for hair care, especially for dry hair and dandruff
In the homeland of the shea tree, shea butter is traditionally massaged into the skin for muscle and joint pain and rheumatism.
Shea butter serves as a substitute for cocoa butter in chocolate production. Gray streaks, which can occur on the surface of the chocolate due to storage at fluctuating temperatures, do not occur with shea butter chocolate.