Medicinal plants A|B|C
Soybean (Glycine max)


Like all bean species, the soybean belongs to the butterfly family; its inconspicuous flowers give rise to pods, each containing two to six soybeans. Most varieties reach barely one meter in height, but their root system reaches a depth of 1.5 meters. Because they can absorb nitrogen from the air via their roots, which are colonized by nodule bacteria, they also grow in nutrient-poor soils.
Origin and cultivation.
The soybean originates from subtropical Southeast Asia, and was already cultivated in southern China over 5,000 years ago. Today, the USA, Brazil and Argentina are the largest soybean producers. The soybean is the world's most important oil crop; its high protein content of almost 40 percent also makes it particularly valuable - no other plant produces as much protein per area. Only about two percent of the harvested soybeans are consumed directly by humans (tofu, etc.). The majority of the harvest is processed into soybean oil; the pressed residues are used as protein-rich animal feed.
Ingredients.
Because the beans contain only about 20 percent oil, cold pressing does not make much sense; the soybeans must be heated to 45 °C and pressed with the addition of additives. Less gentle is the chemical extraction of the oil from the beans, where temperatures of up to 120 °C come into play. Soybean oil is of very high quality: almost 80 percent of it consists of polyunsaturated fatty acids, plus vitamins E and K and the highest lecithin content of all vegetable oils. It is rich in phytoestrogens, which have a skin-smoothing effect in cosmetic applications.
Products with soybean oil
Use of soybean oil.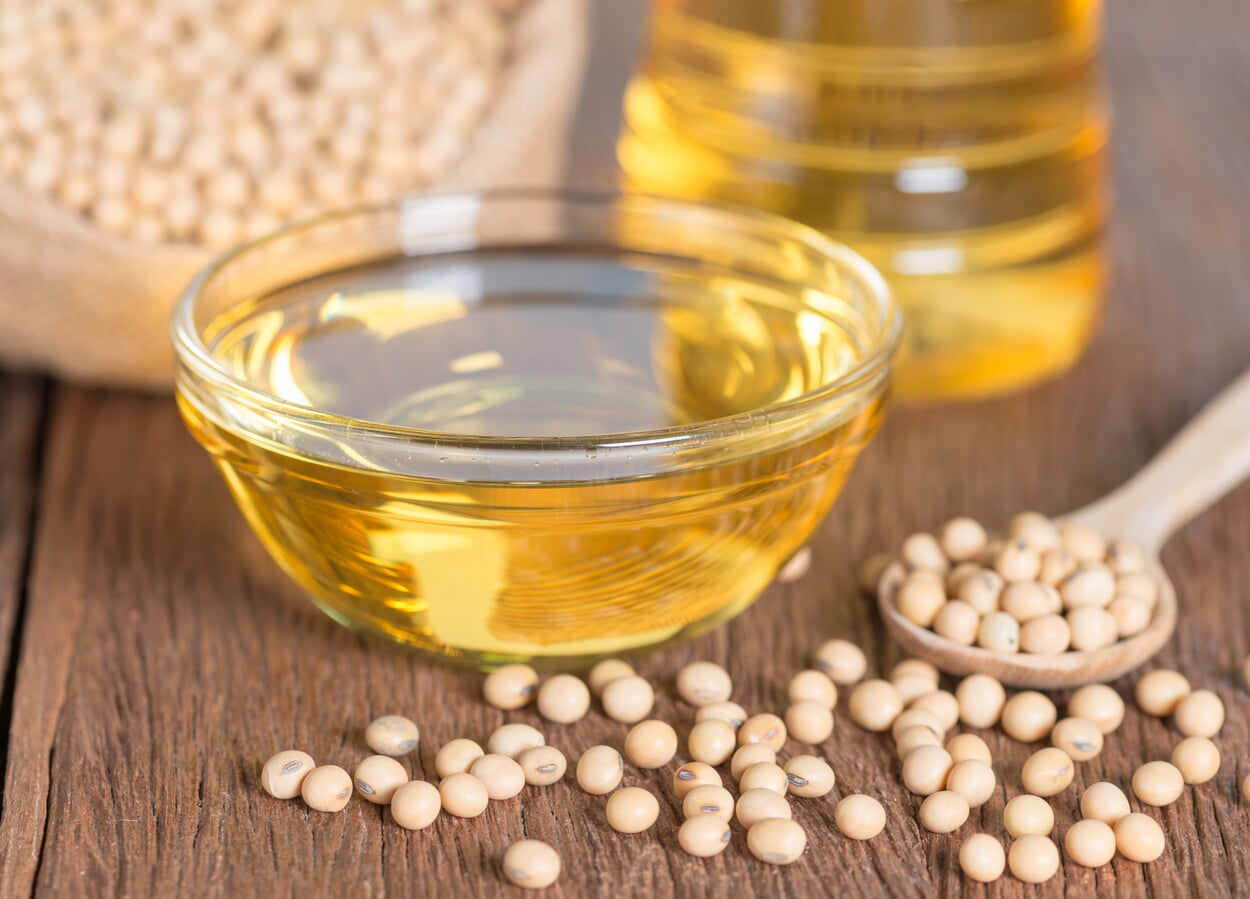 In cosmetics, soybean oil is used in moisturizing and refatting creams, which are especially good for dry and elderly skin
soybean oil has a mild anti-inflammatory effect and is beneficial for cracked and itchy skin.
A large proportion of the soybeans grown around the world are genetically modified so that they are insensitive to the herbicide glyphosate - allowing "gene soy" to be grown in gigantic monocultures. Many people are concerned about this development. Because there is a not inconsiderable demand for products made from genetically unmodified soybeans, the share of genetically modified soy on the world market has leveled off at around 80 percent in recent years.
In Germany, soybean cultivation is promoted, but only in parts of Baden-Württemberg and Bavaria do cultivated soybeans find the warm, moist climate they need.