Material
Anything but ordinary: brass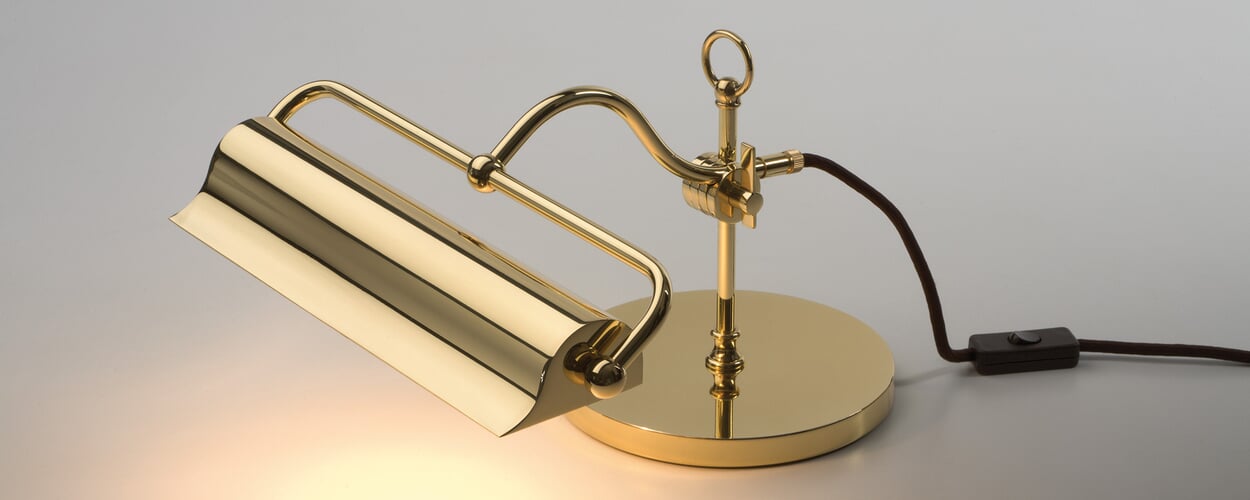 In our everyday lives, brass accompanies us at every turn and has become so self-evident that we no longer even notice it. Whether cable clamps or light switches, fittings or ball valves, semiconductor components or lights: Brass is used for all these products - for a very good reason. The copper alloy based on zinc and copper has great significance due to the interaction of several physical-mechanical properties: its good electrical conductivity and high corrosion resistance, its dense structure and, last but not least, its mechanical stability.
Naturally, each application places its own demands on a material. Brass is suitable for such a wide range of applications because the expression of its various material properties can be specifically influenced by the mixing ratio of copper and zinc. A higher proportion of zinc, for example, not only gives the alloy a more yellowish hue and a lower melting point, but also improves its conductivity, while an increasing proportion of copper makes the alloy more reddish and at the same time more resistant to corrosion. In some areas, other metals such as silicon or iron are also added to the alloy. These so-called special brasses include, for example, nickel silver, a copper-zinc-nickel alloy that is often used for jewelry and tableware.
Basement light brass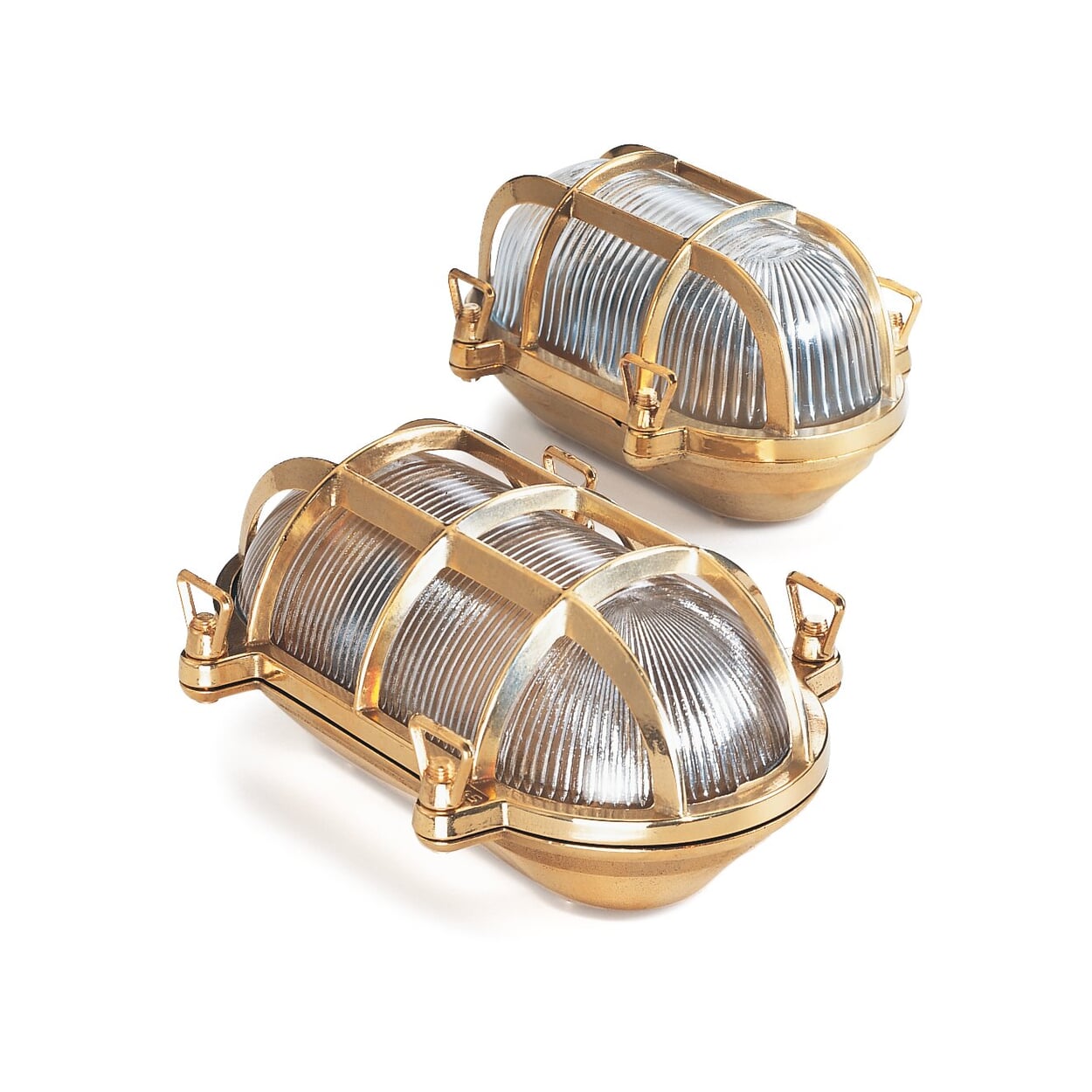 This heavy, robust wall lamp made of solid brass is manufactured in Italy and is not only visually borrowed from the shape of ship fittings, but in its solid workmanship actually withstands the extreme demands of rough seafaring: the housing and grille are made of polished solid brass, absolutely corrosion-resistant and resistant to weathering. Cast brass, glass shade. Socket E 27 (max. 60 W). IP 54. energy efficiency: A++
Writing case brass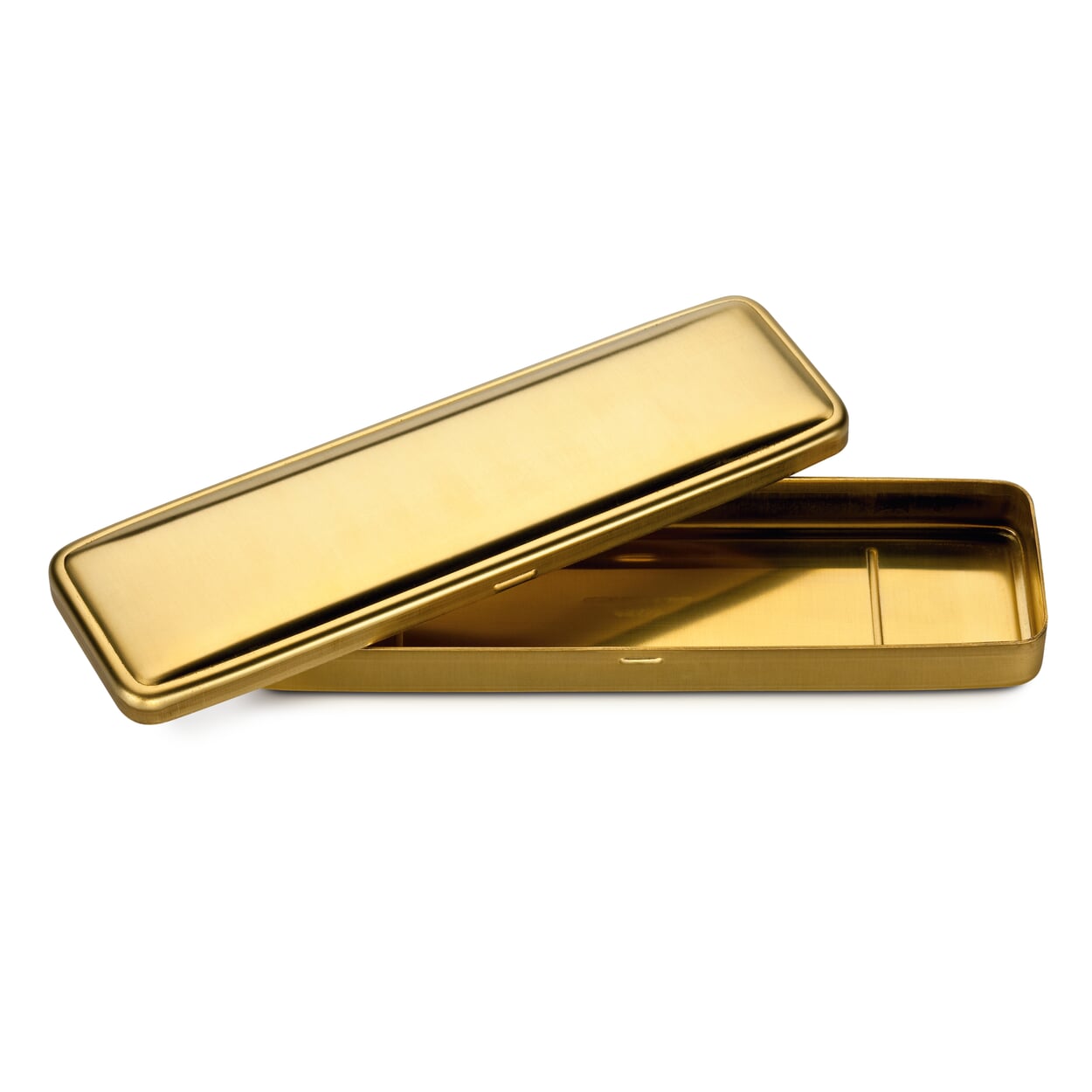 This two-piece, neatly heavy brass slipcover case is entirely designed to protect its contents and last a long time. Its external shape is reminiscent of the metal accessory boxes that used to come in the house with the sewing machine and in which you could store what you needed for sewing (needles, thread spools, sewing gauge). In our case you can store all the writing tools you need (for writing by hand). Length 17 cm, width 5 cm, height 2 cm. Weight 160 g. Without content.
Better in every way. Window wiper brass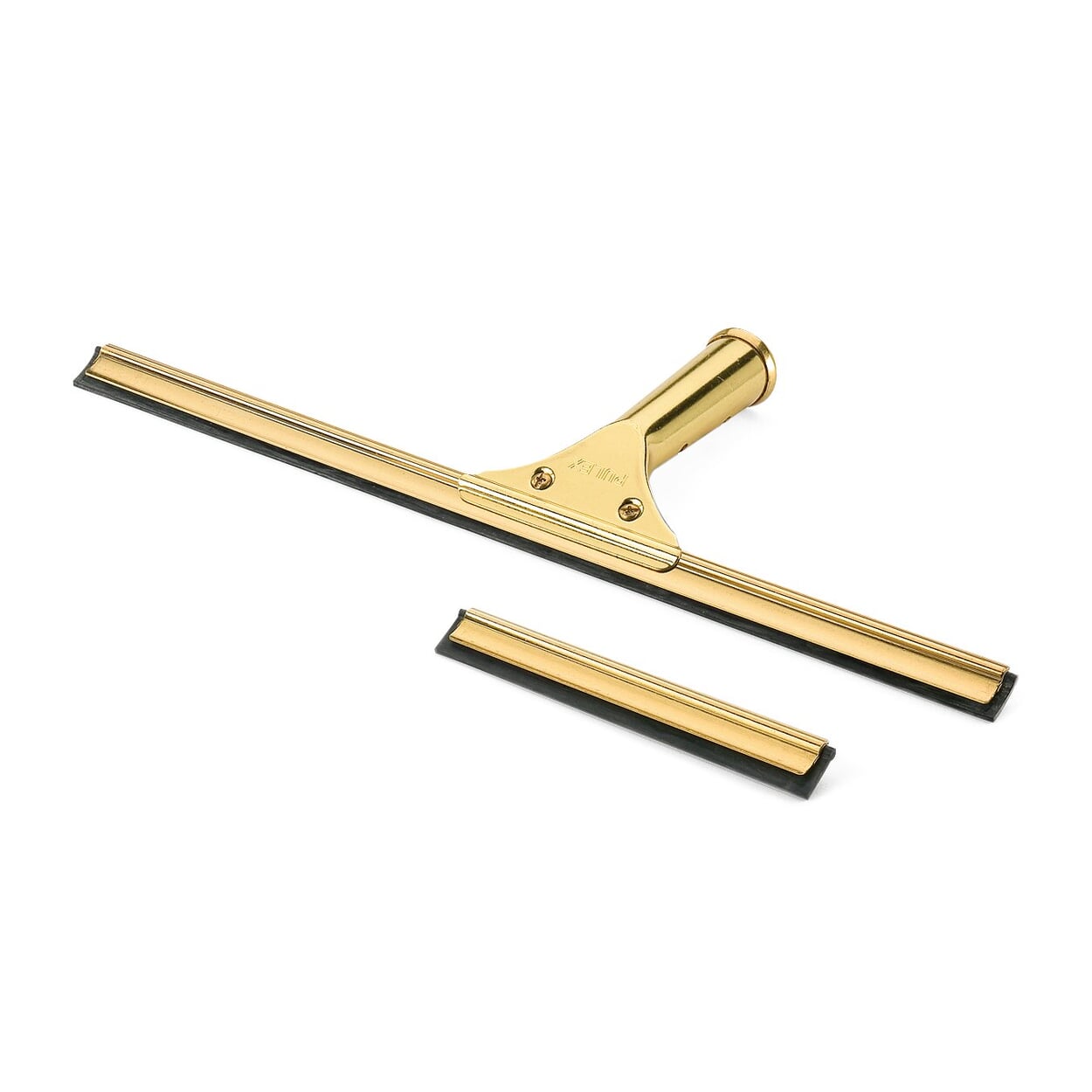 Metal parts made of solid brass and rubber wiper blades - not roll stock, but cut to fit from meter pieces - with absolutely flat, durable profile edge, providing superior peel-off performance. Two wiper blades, 15 and 40 cm long, enclosed in a brass rail. A brass holder for the rails, length 13.5 cm, width 9.5 cm. Weight 110 g. The holder can be put on our telescopic rod aluminum. Replacement blades are always available from us.
Tensile. Hand wire brush brass

Sometimes it has to be brass wire. This heavy-duty brush with crimped, tensile brass wire is made in Siegerland, Germany. The wire bundles are shot into the wood in 4 rows, the curved wooden body has rounded edges and a hanging hole. The brush is particularly suitable for cleaning stainless steel barbecue grates and garden tools. Body beech wood. Brass wire trim, length 2.5 cm. Total length 27.5 cm. Weight 150 g.
Precise for sowing and cuttings. Watering device brass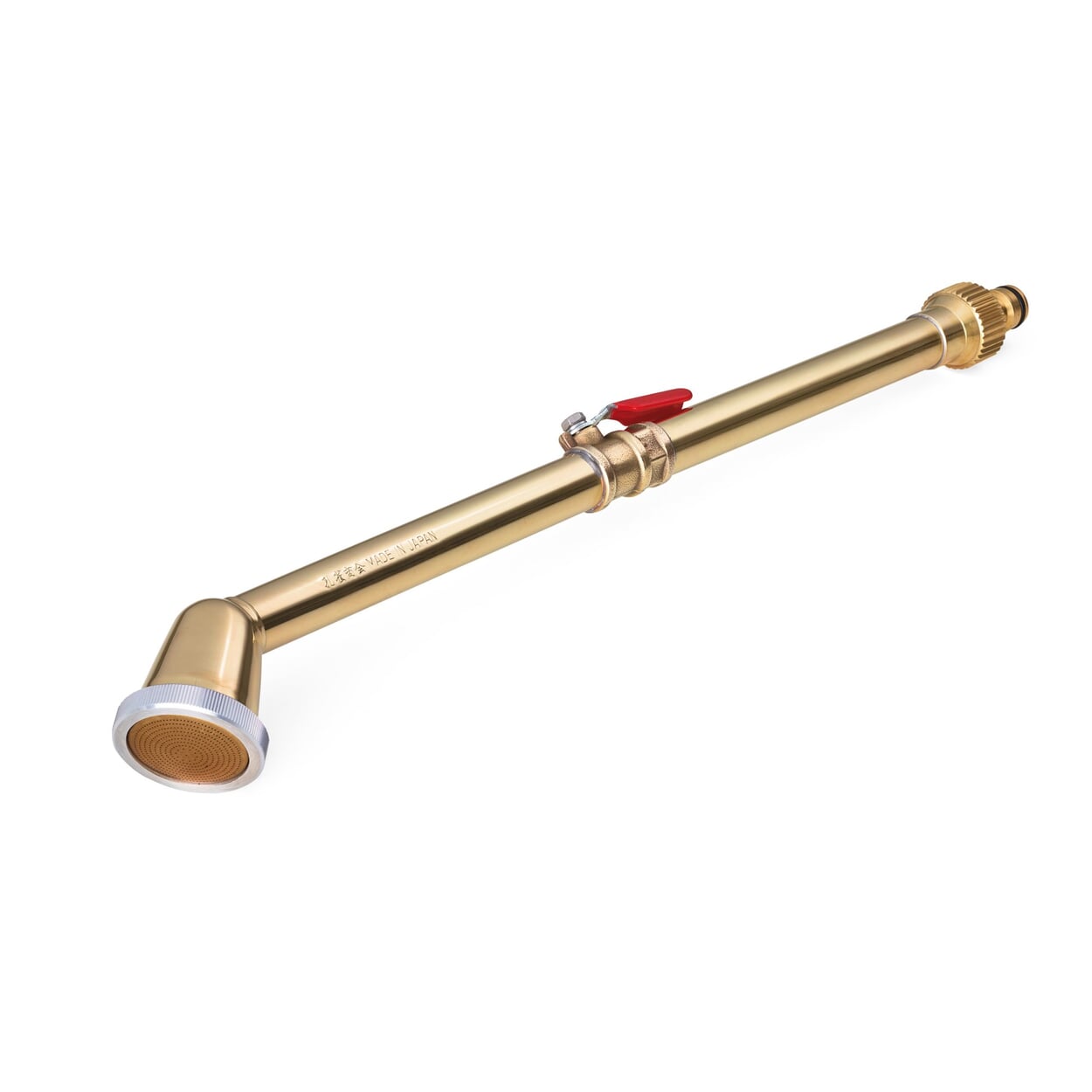 Perfect in its function, the casting device lies well in the hand and is a real feast for the eyes to boot - brass and aluminum are the materials from which it is made. The device is equipped with a tight and drip-free closing ball valve and is otherwise completely without wearing parts. Light is the watering device not only by weight, it also distributes a very gentle rain, and therefore is preferably used as a watering utensil for sowings and cuttings. This is made possible by 500 tiny holes (each with a diameter of exactly 0.4 mm). In addition, the device combines targeted watering with a greater range - and is therefore also very suitable for watering potted plants and for use in confined spaces on the balcony or in the greenhouse.