Material
Ash wood. Load bearing, elastic and decorative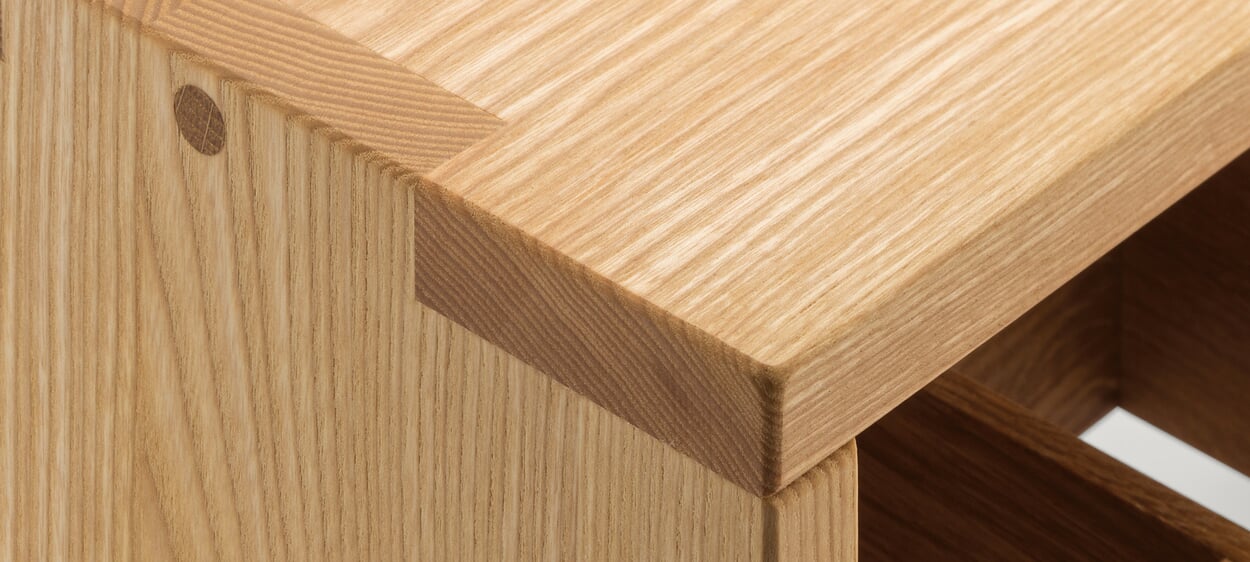 The ash tree or common ash (Fraxinus excelsior) belongs to the olive family (Oleaceae). It is a very fast-growing tree with a good ecological balance and, after beech and oak, is one of the most important deciduous woods in our native forests. Originally from southern climes, the ash is now widespread throughout Europe. Relatives of the common ash are also found in North America and Asia. Ash wood is used in particular where a high degree of strength and elasticity is required: for example, in furniture, sports equipment and tool handles.
The properties of ash wood
Ash wood is very long-fibered and one of the hardest and most load-bearing woods. In terms of strength and elasticity, it surpasses even the robust oak wood. In addition, it impresses with its color variability and its distinctive drawings. Not least because of this, ash wood is one of the most sought-after domestic wood species. The most important properties of ash: - The wood of ash is very hard, tough and resistant and has a high load-bearing capacity - In addition to its toughness and hardness, ash wood is exceptionally elastic and flexible. Furniture, sports equipment and tool handles made from this material are therefore very durable and do not warp. Similar to beech wood, ash wood can be excellently bent under the influence of steam - Ash wood shows a broad color spectrum and a marked, lively grain with clearly visible annual rings. Characteristic are marbled or cloudy drawings. The wood color varies from light yellow to yellowish gray to olive. - A small downside: Ash wood is only conditionally weather resistant. To protect outdoor furniture - such as garden loungers - from weathering, you should oil it regularly, not expose it to the weather for long periods and, above all, store it dry during the winter months.