Material
Cotton. The mallow among natural fibers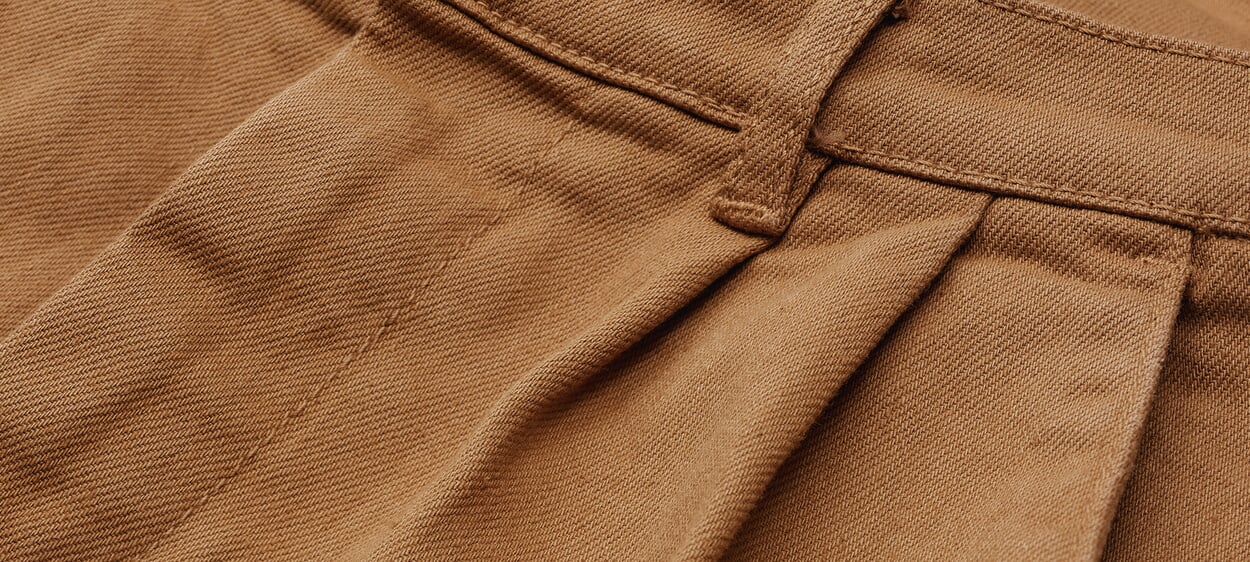 **The cotton plant (Gossypium) is one of the oldest cultivated plants in the world and belongs to the mallow genus. The special feature of the plant is its seed hairs, which emerge from the ripe fruit capsule like absorbent cotton. They are used to produce the coveted textile fiber cotton. The cotton plant itself prefers a dry, warm climate, so the main areas of cultivation are India, China, the USA, Brazil and the countries of sub-Saharan Africa. In Europe, Greece and Spain and in Asia Turkey are among the most important growing regions.
The properties of cotton
By nature, cotton feels pleasantly soft on the skin, and it also has a low allergy potential. Due to these extremely skin-friendly properties, cotton has been one of the most popular natural fibers for the production of textiles for thousands of years. From home textiles such as towels, comforter covers and blankets to clothing, many of our products - especially those that come into direct contact with the skin - are made of pure cotton. In addition, cotton fabrics offer many other advantages: - Cotton from controlled organic cultivation (kbA) is particularly kind to the skin, as it is considerably less contaminated with harmful substances than cotton from conventional cultivation. In line with our mission statement of making sustainability the focus of our product selection, we carry numerous textile products in organic quality - The natural fiber is immensely absorbent. The ability of seed fibers to store a lot of water to allow the seeds to germinate is reflected in the fabrics made from them: they can absorb up to a third of their own weight without dripping. This outstanding property comes into its own especially in our absorbent pure cotton dishtowels and towels - When wet, the already very robust cotton fiber is even much more tear-resistant. It is therefore particularly sturdy and durable and ideal for textiles that have to withstand frequent washing, such as bed linen and underwear - Textiles made from cotton fibers are also very easy to care for, as they are boil-proof and tolerate high temperatures extremely well even when ironed and mangled. Especially with regard to hygiene, this is a decisive advantage.
The longer the fiber, the higher the quality
The quality of a cotton is defined primarily by its natural fiber length, the so-called staple length. Long staple cotton is considered to be of particularly high quality. Thanks to the great length of its fibers, it can be spun into an amazingly fine yet strong yarn that hardly tends to pill. Fabrics made from long staple cotton are therefore extremely durable. Among the highest quality cottons are: - Giza or Mako: This cotton, originally from Egypt, is known for its exceptionally long fibers. It is extremely fine and durable, which is why it is considered one of the finest cottons in the world. Pima: The long and bright white fibers of cotton traditionally cultivated in Peru are smooth and feel pleasantly cool against the skin. Thanks to its silky, shimmering sheen, this variety is rightly called the "silk of South America." - Supima®: Supima® is synonymous worldwide with the finest quality of American Pima cotton - it is one of the best extra-long staple cottons around. Only one percent of the world's harvest achieves Supima® quality. Sea Island: Even rarer is Sea Island cotton, traditionally cultivated on the Caribbean islands along the American coast. Almost as soft as cashmere, textiles made from it caress the skin.
Weseta. Supima® cotton bathroom textiles
The Swiss weaving mill Weseta was able to secure a larger stock of the valuable Supima® cotton. It uses it to produce high-quality bathroom textiles that are exceptionally soft, absorbent and durable. These terry towels are truly exceptional and rare: they are woven from precisely this fine Supima® cotton from controlled organic cultivation
Zimmerli. Maco cotton underwear
Zimmerli Textil in Aarburg, Switzerland, processes Egyptian mako cotton for its exquisite underwear line. The yarn is processed into an extremely high-twist twist and mercerized twice. This process prevents shrinkage of the ready-made underwear and also gives the product a particularly smooth surface with a unique sheen.
Recommended Topics

Flax is one of the oldest textile fibers in the world. Processed into high-quality linen, the fiber proves its valuable wearing properties. For example, linen feels pleasantly cool on the skin, especially in the summer months. The fiber owes this cooling effect in particular to its outstanding moisture-regulating capabilities, but it also offers many other advantages
View more

Hemp is one of the oldest useful and cultivated plants in the world and is very versatile. Long displaced by cotton, hemp fiber is now celebrating a comeback. The textile industry is once again turning its attention to the use of hemp fibers. This is a welcome development, because hemp has an excellent ecological balance sheet.
View more