Material
Linen. Sustainable by nature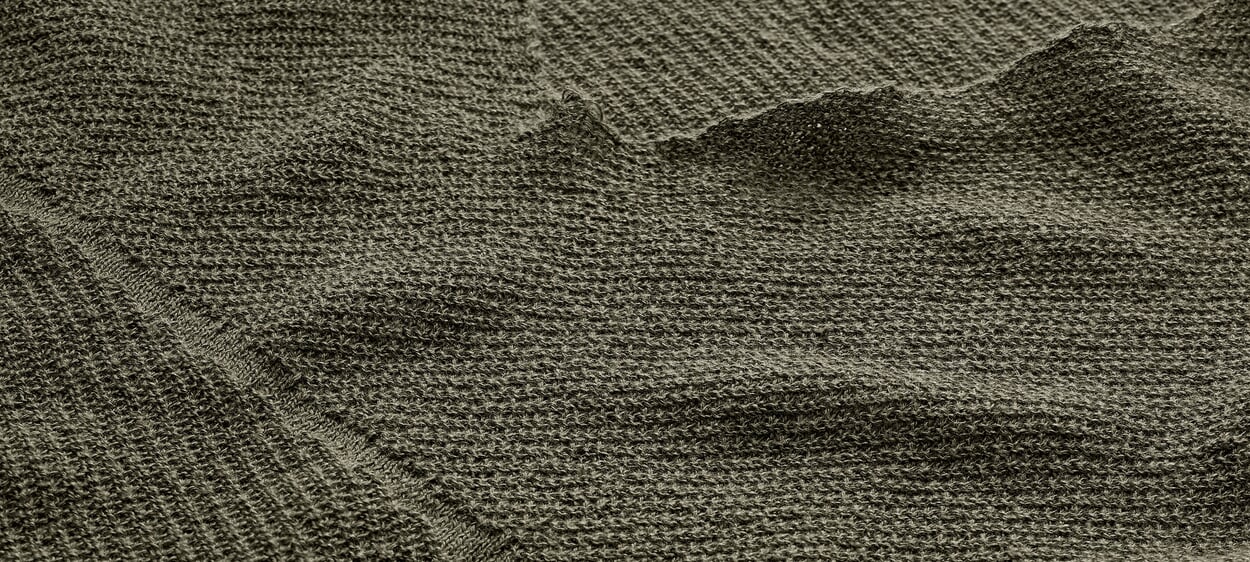 Linen is obtained from the flax plant (Linum usitatissimum), which by nature is very low-maintenance and frugal. Compared to cotton, flax cultivation is more environmentally friendly because it naturally requires little fertilizer and pesticides. In particular, flax from controlled organic cultivation (kbA) manages without these agents due to changing crop rotations and is therefore more sustainable and less polluted. The plant has the best growing conditions in regions with a maritime climate, which is why it is often cultivated in areas close to the coast. The main producing countries include China, France and Belgium. However, the highest quality fibers come from Western European countries, such as Northern France, Belgium, the Netherlands and Germany. Here, long fiber flax of the highest quality is cultivated thanks to the optimal climatic conditions and the cultivation tradition that has been maintained for centuries. Many of our linen textiles, including clothing, tea towels and especially bed linen, are also manufactured in Europe; the flax is mostly from controlled organic cultivation (kbA).
The properties of linen
Flax is one of the oldest textile fibers in the world. Processed into high-quality linen, the fiber proves its valuable wearing properties. For example, linen feels pleasantly cool on the skin, especially in the summer months. The fiber owes this cooling effect in particular to its outstanding moisture-regulating capabilities, but it also offers many other advantages: - Thanks to the smooth surface structure of the flax fiber, linen fabric is also very smooth, making it skin-friendly, lint-free and easy to clean. - Its almost antistatic effect also stems from the smooth fiber surface.The ability to absorb large amounts of moisture - up to 35% of its own weight, to be precise - and, above all, to dissipate it quickly, makes linen clothing and bedding an effective alternative for people who sweat a lot. In the case of tea towels, this property is particularly noticeable in their strong absorbency - the constant release of moisture into the environment also means that linen is perceived as cooling in summer.
Good linen is extremely sturdy, tear-resistant and durable.Frequent washing with plenty of water actually makes the fabric softer and more supple. It is best to soak linen before washing and leave the dripping wet laundry in the drum for a while. Use a gentle short wash program. Linen fabrics are only somewhat susceptible to friction. Spinning or the use of a dryer are possible despite all this, but promote the typical linen crease look. Those who prefer smooth linen should refrain from doing so. Incidentally, linen is easier to iron when it is still somewhat soggy. A good middle course is therefore to remove the ironed linen from the line while it is still slightly damp and to smooth it directly afterwards.