Material
Viscose. Soft and flowing like silk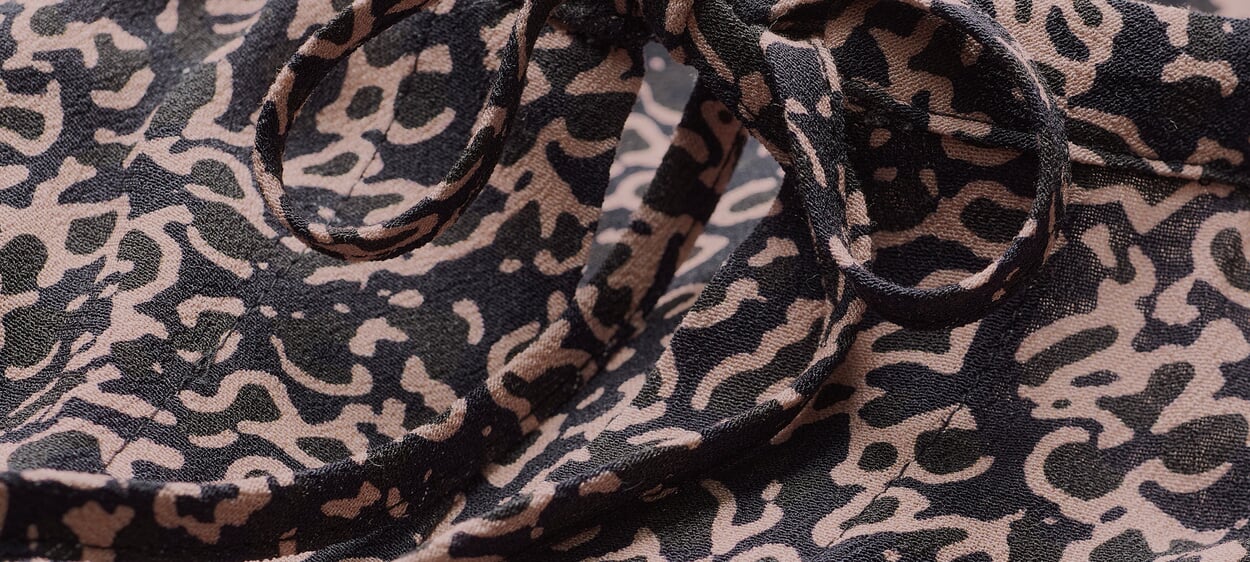 Viscose is a regenerated fiber of natural origin, as it is produced from the cellulose of various woods. Unlike synthetic fibers, viscose is not derived from petroleum, which is why it is completely biodegradable. Nevertheless, chemicals are used in its production to obtain the viscous (viscous) spinning solution from which viscose fibers can eventually be spun. A large proportion of global production comes from China, India and Indonesia. In Europe, there are producers who meet high environmental standards. A pioneer in this field is the Austrian company Lenzing, which produces LENZING™ ECOVERO™, an environmentally compatible viscose fiber.
The properties of viscose
Smooth, shiny and skin-friendly - viscose combines many advantages of the two natural fibers cotton and silk. How these advantages come into play in summer clothing, accessories and as a lining fabric, you will learn in the following: - Viscose is characterized by an exceptionally good wearing comfort. Thanks to its silky-soft texture, it caresses the skin. Viscose can absorb four times its own weight in moisture and also quickly release it to the outside. It is therefore moisture-regulating and breathable, which is why it is also well suited for sports and functional clothing. - Textiles made of viscose are also airy, light and have a flowing drape, which prevents moisture build-up. Its silky-smooth surface and antistatic effect make dressing and undressing much easier, which is why viscose is frequently used as a lining fabric, primarily in the sleeves of jackets, coats and blazers.
Wash viscose in the delicate wash cycle no higher than 40 °C to avoid shrinkage. A mild wool detergent is also gentle. Do not put viscose in the dryer, as it creases easily, and iron it best at low temperatures when damp.